The blockchain and cryptocurrency ecosystem in 2021 looked quite different from what it looks like now.
There was, however, one thing that stayed constant — the two most valuable cryptocurrencies:
Ethereum — the undisputed king of decentralized apps (dApps) and smart contracts.
Bitcoin — the absolute monarch of the two technologies.
Although a few blockchains are known as "Ethereum killers" emerged in 2021, they launched serious jousting for Ethereum's crown.
Taking a break from the crypto market turmoil, let's look at the top five ETH competitors this year.
What is Solana (SOL)?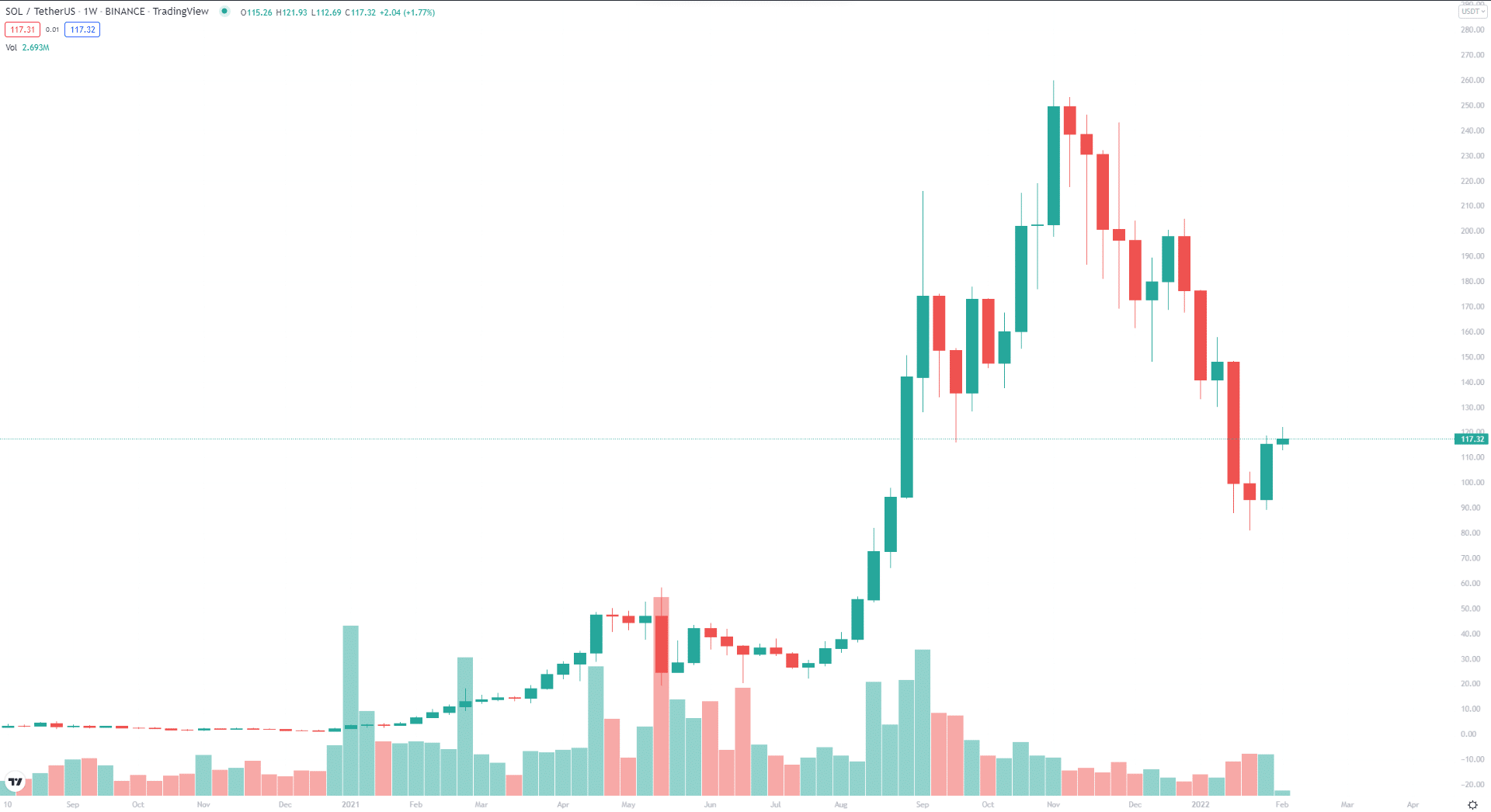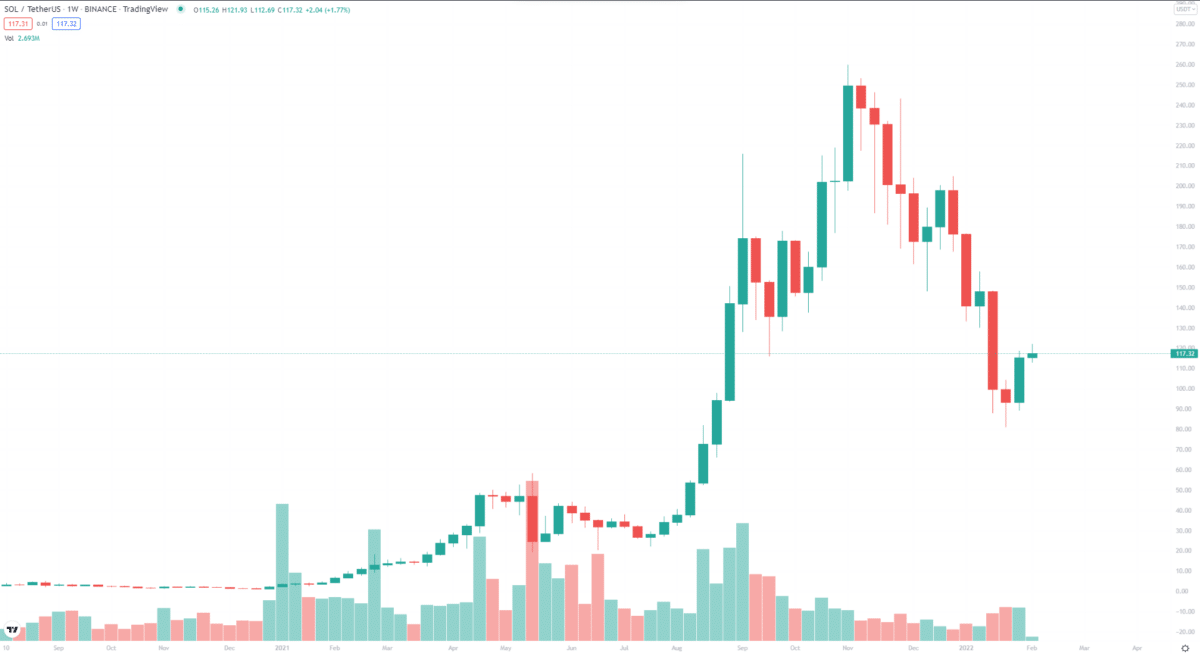 Solana was the hottest blockchain for most of the second half of last year. Thanks to its cross-chain communication bridge, Wormhole and NFT series Degenerate Ape Academy sold out 10,000 units in eight minutes and produced trading volume surpassing USD 2.55 billion.
A hybrid of two consensus mechanisms is used in the Solana network: proof-of-stake (PoS), which pays validators with SOL based on the amount of SOL they have invested in the network, and proof of history, which keeps a record of prior transactions so the network can arrange and monitor them more efficiently. Using a variety of consensus mechanisms, Solana's throughput has grown to around 65,000 transactions per second, 2,000 times faster than Ethereum and 40 times faster than Visa.
Thus, it is also one of the most energy-efficient blockchains. According to a recent study by the blockchain's developers Solana Labs, a single transaction uses 1,837 joules of energy. In contrast, an average Google search uses 1,080 J. Even though ETH2's energy needs have been much reduced, a transaction on the network still requires 126,000 J.
SOL price history
Solana touched an all-time high of $259.96 on November 6, 2021. The price history shows a volatile behavior as the coin moves 10-15% in a single day in either direction.
Where to buy SOL?
The SOL token has been listed on several major cryptocurrency exchanges, including Binance, eToro, Webull, Coinbase, and Uphold.
What are the perspectives of the SO project?
The Solana blockchain platform was created to support decentralized and scalable applications. SOL's blockchain can process substantially more transactions per second and has far lower transaction costs than Ethereum's.
What is Cardano (ADA)?


Cardano was meant to be on this list from the start, with Charles Hoskinson, one of the co-founders of Ethereum, as its creator and driving force. When its native currency, ADA, reached an all-time high of US$3.10 in September 2021, Cardano was the third-largest blockchain in the world, with a market value of approximately US$100 billion, according to CoinMarketCap.
Followed the announcement in August that Cardano's long-awaited "Alonzo" upgrade was on the way, including support for smart contracts, NFTs, and an ERC-20 converter that allowed Ethereum tokens to operate on the network.
ADA price history
ADA set a record high of $3.09 was set on September 2, 2021. The price action is stable, and the coin mostly remains rangebound.
Where to buy ADA?
ADA is readily available on one of the significant cryptocurrency exchanges, Binance.
What are the perspectives of the ADA project?
Cardano aims to be the greenest blockchain platform on the market today. Ouroboros uses a novel PoS consensus technique to alternative Bitcoin's and Ethereum's energy-expensive PoW consensus processes.
What is EOS (EOS)?


You may use this blockchain to get a wide range of foundational features if you're an app developer. On the other hand, EOS may be utilized daily by those with very little technological knowledge. It was introduced in 2018 with full support for decentralized applications and smart contracts.
In the EOS system of delegated PoS, stakes are blocked, and validators are chosen randomly to build new blocks. EOS coins that have recently been produced are also distributed to validators. As part of this method, decentralized governance ensures that all stakes are equal as part of this method.
EOS price history
On April 29, 2018, EOS reached an all-time high of $22.71. However, the price could not sustain rallies and slide down to a single digit. The asset is volatile.
Where to buy EOS?
EOS is readily available on one of the significant cryptocurrency exchanges, Binance.
What are the perspectives of the EOS project?
EOS aims to develop a decentralized blockchain that can process transactions swiftly and securely. Developers will create decentralized applications (dApps) using smart contracts built on top.
What is Polkadot (DOT)?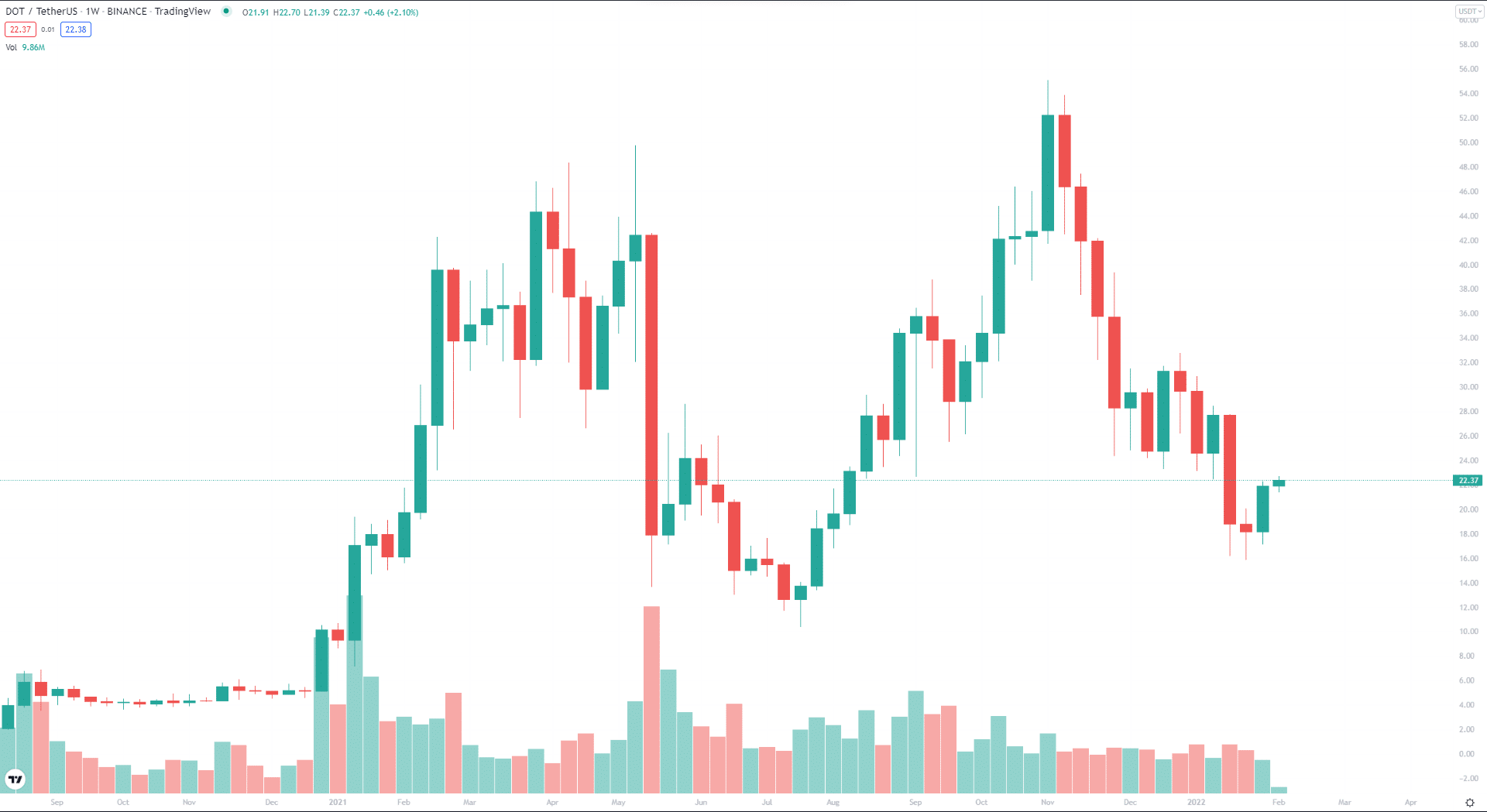 "Next-generation blockchain," as Polkadot's developer calls it, lets different blockchains use a single safe channel to transfer money securely. Gavin Wood, a former member of the Ethereum team, started the network only a few months ago and employed a proof of authority consensus method, which depends on recognized and respectable validators to generate blocks.
Still, it was rapidly abandoned for a PoS model a few months later. However, by combining the core Relay chain with many parachains, its creators intend to swiftly and affordably build and put out new applications.
DOT price history
DOT reached an all-time high 51.14$ on November 5, 2021. The asset saw a dip below $20 during the crypto crash of December 2021. However, the overall tone and outlook are attractive for the buyers.
Where to buy DOT?
The DOT token has been listed on several major cryptocurrency exchanges, including Binance, FTX, Kraken, Huobi, and Bitfinex.
What are the perspectives of the DOT project?
Blockchains may be built on top of Polkadot, a software application that encourages computers throughout the globe to work together to develop and operate their own.
What is Binance Coin (BNB)?

An Ethereum Virtual Machine-compatible innovative contract-enabled blockchain that runs alongside Binance's Binance Chain, the BSC was introduced by Binance, the world's biggest crypto exchange. While Ethereum had 1.5 million transactions per day in April of last year, Bitcoin had over 9 million transactions per day compared to Ethereum's 1.5 million per day.
BNB price history
On May 10, 2021, Binance Coin reached an all-time high price of $686.31. The price maintains a $300 to $650 over a year.
Where to buy BNB?
The BNB token has been listed on several major cryptocurrency exchanges, including Binance, FTX, Kraken, Huobi, and Bitfinex.
What are the perspectives of the BNB?
By making it more straightforward for developers and customers to manage their digital assets in a distributed manner, the platform makes it easier to construct decentralized applications (DApps).
Pros and cons
Let's take a look at its pros and cons.
| | |
| --- | --- |
| Worth to buy | Worth to getaway |
| Because of blockchain infrastructure, it is an outstanding example of a project that uses the blockchain. | Ethereum has taken disadvantage of the first-mover advantage. Because of the lessons learned from their predecessors, new businesses can come up with and implement new concepts more quickly. |
| Ethereum has seen its share of security challenges, but it has overcome these setbacks. | The Ethereum blockchain is still experiencing several modifications, one of which being the switch from the PoW to the PoS consensus scheme that is now in effect. |
| For mission-critical Dapp development, Ethereum's minimal downtime is a crucial selling factor. | Ethereum's PoW technique has made the network slower and more subject to congestion because of the difficulty of verifying transactions. |
Final thoughts
Analysts predict Ethereum's growth but expect its rivals to erode its value over time. As a result, there are hundreds of options in searching for an alternative to Ethereum that does the same thing but better. On the other hand, even these cryptocurrencies have the advantage of learning from Ethereum's flaws.