If you're looking for an online trading platform, Oanda is a great option. It offers a wide range of services and features to help traders make the most out of their investments. In this Oanda review, we'll take a look at how it works and how it can help you earn money with your trades.
Oanda Features:
-Advanced Charting: Oanda's advanced charting package allows traders to see the past performance of securities or currencies, as well as visualize their current positions in the markets. This can be used to create technical analysis strategies or execute automated trades.
-Mobile Apps: Oanda has mobile apps available for both Android and iOS devices allowing you to access your account and trade on the go. The app also includes a convenient tool that allows you to set up push notifications when certain price levels are reached so you can stay informed wherever you are.
-Order Types: Oanda offers a wide range of order types from market orders to limit and stop orders. This allows traders to make sure their trades are executed as quickly as possible at the best price for them.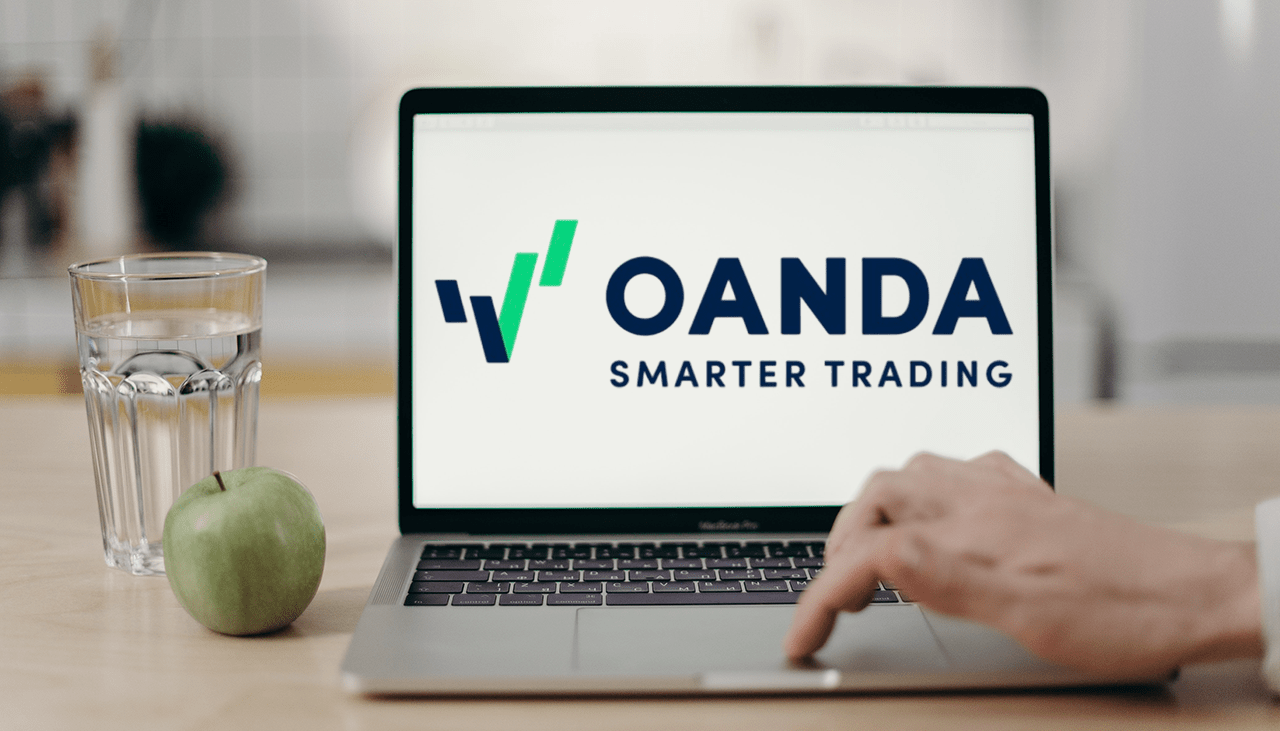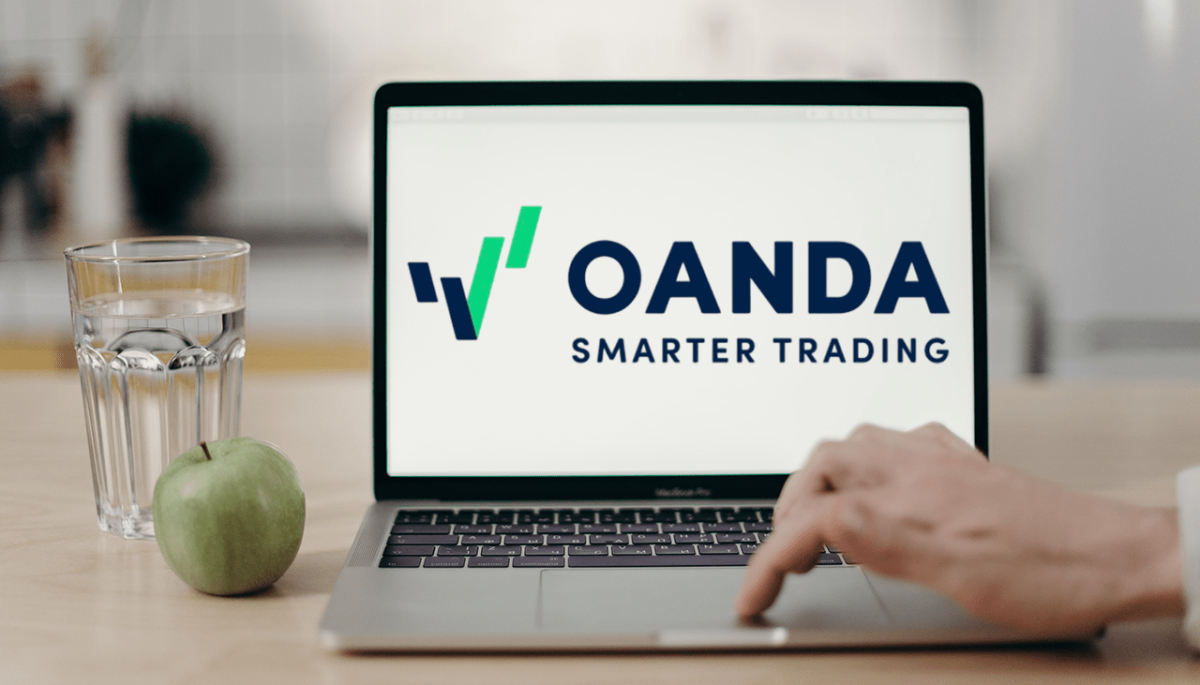 Oanda: first impression
When first exploring Oanda, traders may notice its user-friendly interface, clear layout, and accessible account-opening process. The platform provides a range of advanced trading tools, such as Autochartist and TradingView, that can help traders refine their trading strategies and better understand market trends. Additionally, Oanda's competitive pricing structure and low trading fees make it an attractive choice for traders of all levels. Overall, Oanda's first impression is of a well-established and reliable trading platform that offers a comprehensive range of features and tools for traders.
What's Oanda?
Oanda is an online Forex and CFD (Contract for Difference) trading platform established in 1996 that allows traders to buy and sell currencies, indices, commodities, bonds, and metals. Oanda is based in the United States and is regulated by important financial authorities such as the Financial Conduct Authority (FCA) in the United Kingdom and the Commodity Futures Trading Commission (CFTC) in the United States. The platform offers a wide range of trading tools, competitive pricing, and flexible leverage options. Oanda is known for its user-friendly interface and mobile trading app, making it an accessible platform for traders of all levels.
Using Oanda to Make Money
Oanda offers a variety of ways for traders to make money. The platform's competitive pricing structure makes it an attractive option for those looking to minimize trading costs, while its advanced tools and analysis capabilities can help traders identify potential opportunities in the market. In addition, Oanda provides leverage up to 200:1, allowing traders to potentially increase their returns on investment. Finally, users can benefit from automated trading features such as algorithmic orders that allow users to set parameters for trades before they are executed. Ultimately, with its user-friendly interface and range of features and tools available, Oanda is a great option for anyone looking to make money through online Forex and CFD trading.
How to install Oanda?
To install Oanda, follow these steps:
Go to the Oanda website (oanda.com) and click on the "Sign Up" button to create an account.
Once you have created your account, log in to your Oanda dashboard.
Click on the "Download" button located in the top menu bar.
Select the version of the platform you want to use and click on the corresponding download button.
Once the download is complete, double-click on the downloaded file to start the installation process.
Follow the instructions provided in the installation wizard and complete the installation.
Log in to your Oanda account within the installed platform and start trading.
What does Oanda have to offer?
Oanda offers a range of services related to online trading and currency data. Here are some of the main offerings:
Forex and CFD Trading: Oanda provides access to over 70 currency and commodity markets for individuals and institutional traders, with competitive spreads and flexible trading options.
Exchange Rates and Currency Data: Using its proprietary technology, Oanda provides accurate and reliable currency data for businesses, investors, and developers to help make informed decisions.
Trading Platform: Oanda offers a user-friendly and intuitive platform that includes advanced charting tools, technical indicators, and real-time market data.
Educational Resources: Oanda provides a wealth of educational material to help traders develop their skills and stay informed about market trends.
Customer Support: Oanda has a dedicated customer support team available 24/7 to assist clients with any technical or trading-related issues they may encounter.
Overall, Oanda's comprehensive suite of services makes it a preferred choice for traders and businesses seeking a reliable and flexible online trading platform.
Trading strategies offered by Oanda
Oanda offers a variety of trading strategies to help traders develop their skills and make informed decisions. Here are some of the strategies offered:
Trend Trading: This strategy involves identifying trends in the market and taking positions based on these trends. Traders using this strategy look for indicators of market trends such as moving averages, trend lines, and price patterns.
Breakout Trading: This strategy involves entering a trade once the price of an asset breaks through a key level of support or resistance. Traders using this strategy will look for signs of impending breakouts, such as high volume, volatile price movement, or other technical indicators
News Trading: This strategy involves taking positions based on news announcements and economic data releases. Traders using this strategy will typically follow a specific set of news sources and financial data feeds to stay informed about the latest market developments.
Swing Trading: This strategy involves taking advantage of short- to medium-term price movements in the market. Traders using this strategy will look for opportunities to enter and exit trades based on price swings that occur over a few days to a few weeks.
Scalping: This strategy involves making numerous small trades over a short period to generate small profits on each trade. Traders using this strategy will look to capitalize on small price movements and will typically rely heavily on technical indicators to identify these opportunities.
How much does Oanda cost?
Oanda does not charge any commissions or fees for its services. Instead, traders pay the spread between the buy and sell prices of their trades. The cost of each trade is calculated based on the size of the position, the currency pair being traded, and market conditions. For more information about Oanda's pricing structure, please refer to its official website.
In addition to trading fees, traders may also incur other costs such as bank transfer fees when depositing or withdrawing funds from their accounts. Traders should keep in mind these additional costs when considering their trading strategy and budgeting accordingly.
Oanda company overview
Oanda is a global leader in online trading, providing services to individual and institutional traders across the world. It was founded in 1996 and is headquartered in Toronto, Canada. Oanda's mission is to provide comprehensive market access and robust trading tools to its clients so they can maximize their trading potential in today's global markets.
As a trusted provider of financial services, Oanda is regulated by multiple regulatory bodies around the world including the U.S. Commodity Futures Trading Commission (CFTC) and the Investment Industry Regulatory Organization of Canada (IIROC).
Oanda's time in business:
Oanda has been in business since 1996, making it one of the oldest and most experienced online trading providers. The company has grown to become a leader in its field by staying ahead of technological trends and continually innovating its offering to keep up with customer demands.
Security, safety, and privacy
Oanda takes security, safety, and privacy seriously. All customer data is securely stored in the cloud and protected with advanced encryption technologies. Furthermore, the company operates a secure website that follows industry best practices. Oanda also has a dedicated team of customer service agents who are available to assist customers 24/7.
In addition, Oanda provides comprehensive educational resources and tools to help traders understand the markets better, allowing them to make informed decisions when trading. Additionally, customers can easily view their account activity at any time through Oanda's secure website.
Is Oanda for all traders?
Oanda is suitable for both beginner and experienced traders. The company provides a variety of tools, tutorials, and resources to help new traders learn the basics as well as advanced strategies for more experienced investors. Oanda also has competitive pricing that makes it attractive to both retail and institutional traders.