The cryptocurrency frenzy has been going on for a while, thanks to investors seeking to profit from the big returns offered by digital money. Finding the right platform to buy and sell crypto assets takes time and effort.
Some crypto trading websites' authenticity, however, is still a subject of substantial debate. When choosing an exchange platform, security is the most crucial consideration. Even yet, a good exchange platform should also include extra services like staking incentives, margin trading, and cryptocurrency technical analysis tools. You can find out more about the finest cryptocurrency exchanges and what they have to offer in the following sections.
What is a crypto exchange?
Cryptocurrency exchanges are marketplaces where you may buy and sell virtual currencies. Using exchanges, you may make cryptocurrency trades, such as Bitcoin for Ethereum, or buy cryptocurrency in return for fiat money, such as the United States dollar, or a combination of the two.
Exchange platforms continually show the current market price of each cryptocurrency listed, just like a stock exchange does for listed stocks. As a bonus, several of these sites enable you to convert your crypto into fiat cash until you're ready to withdraw it.
How does a cryptocurrency exchange work?
Like traditional brokerage businesses, cryptocurrency exchanges act as intermediaries between buyers and sellers of the digital currency they trade. In addition to using a debit or credit card, buyers may finance their accounts in several different methods on exchange platforms. Using its services necessitates a charge or commission.
It is a requirement that investors or traders open an exchange account and deposit an amount equivalent to the value of the asset before you can start trading it. Then, until you're ready to sell or convert, you'll have to keep your crypto asset in your wallet.
How to open a crypto exchange account?
There isn't much difficulty in opening an account on a cryptocurrency exchange in general. In most cases, all it takes is a little perseverance and dedication. You have the option of joining up for an exchange that performs a Know Your Customer (KYC) procedure or one that does not. If you choose the first option, you'll need to submit personal information such as your name and email address, as well as a government-issued ID. The next step is to link your wallet to the platform or utilize an exchange-provided non-custodial wallet.
Is cryptocurrency taxable?
Cryptocurrency is subject to taxation. Cryptocurrency transactions are taxed in the same way as conventional property transactions in the United States, according to the Internal Revenue Service (IRS).
If you make money through cryptocurrency trades, that is, if you make a profit, you'll have to pay taxes on that money. The acquisition of a cryptocurrency is not subject to tax on its own. Even if the value of a cryptocurrency increases, it is tax-free to invest in and retain it until you sell it for a profit.
Crypto exchange vs. brokerage: what is the difference?
An exchange for cryptocurrencies functions in the same way as a stock market, with buyers and sellers trading based on current market prices for the coin in question. In most cases, an exchange operates as a middleman and charges a transaction fee for its services.
Rather than relying on a centralized exchange, cryptocurrency brokerages use a network of dealers known as an OTC (over the counter) market. For the typical user, most of the exchangers only offer basic services. However, high-leverage trading products such as futures and perpetual swaps are now available on some specialist exchanges. Additionally, brokers provide trading margin tools.
What should you look for when choosing a crypto exchange?
You may become lost in the sea of choices because of the large variety of exchange platforms. There are several cryptocurrency exchanges to choose from in the market because of the large number of traders. Because they all appear to be the same to some people, it might be tough to tell which one is the best. It is also tough for exchanges to break free of this prevalent mindset among prospective users. To find the most dependable option, you must do a comprehensive assessment of all relevant aspects.
Security measures for crypto security
It is critical to know the company's track record before handing your crypto assets to them. Some of the things you should look at are the company's historical security record, its security layers, and how they keep private keys. Security precautions given by exchanges include two-factor authentication, strict identity verification, and asset insurance.
Do detailed research when choosing a crypto exchange
With regard to cryptocurrency and exchanges, reputation is everything. Consider extensively researching the exchange before creating an account. It should show a high degree of trust, as it requires the transfer of sensitive information. It is equally important to look at what other users are saying about it from review sites. You should check what the company says against itself and compare it against user reviews.
If there has been a history of problems with security, you should find out how the exchange dealt with these issues. Dig deep in your search and find out if there is evidence of bad performance that the exchange's development team would rather keep out of the public eye.
Know how to store your crypto safely
A cryptocurrency wallet enables the storage and transfer of crypto assets. There are wallets that can function with many cryptocurrencies, as well as wallets that can only work with a single type of coin. You may store cryptocurrencies in a variety of ways, including hardware devices, software applications, and even a piece of paper.
Use a software wallet
There are two types of software wallets: web-based and app-based. Online wallets, also known as custodial wallets, do not guarantee complete protection for cryptocurrencies they hold due to the nature of their operational design. Like mobile apps, they may be loaded on smartphones. Alternatively, you may install them on your computer. In this case, the private keys are kept on the user's computer.
Use different and strong passwords
It is best not to use the same password for several accounts or across different devices. Using this method will make it more difficult for others to guess your password. Always use a password that is difficult to guess, and change it frequently to keep it safe. Your passwords should be unique for each wallet. For an extra layer of protection, use two-factor authentication or multi-factor authentication (MFA).
Cold storage is the best way to store your private key
Due to the fact that cold wallets are not linked to the internet, they cannot be targeted by hackers. Storing your private keys in a cold wallet is one of the most secure ways to store them because they are encrypted. Cold wallets are also known as hardware wallets.
Things to consider when choosing a crypto exchange
Even if it's simple to choose a well-known crypto exchange, you should take your time and think about several variables before making your final decision. There are a lot of options when it comes to choosing the right exchange, and it may be difficult to know which one is the best. However, in this post, we've outlined some of the most important points to keep in mind while making a final decision.
How secure is your money with crypto exchange?
The safety of your valuables is primarily dependent on the security measures on the exchange through which you do transactions. Experts have often advised that private keys are more secure when utilizing decentralized exchanges. Hackers are drawn to centralized exchanges because they keep a vast quantity of client data and private keys, making them attractive targets. Cryptocurrency assets worth hundreds of millions of dollars have been stolen by hackers from DEXs.
User interface and functionality
It's best to start with an easy-to-use platform with comprehensive instructional resources if you want to learn how to invest, stake, and trade in different cryptos. Advanced cryptocurrency traders should make sure their exchange of choice has the trading tools and functionality they want.
The higher liquidity, the better
As a general rule, you want to see hundreds of millions of dollars in cryptocurrency trades taking place every day on a given platform so that you can readily exchange your coins and dollars. In addition, high liquidity means that prices are not prone to significant fluctuations arising from large transactions, which might alter cryptocurrency values and create volatility.
Insurance funds to prevent unforeseen losses
Additionally, it is important for users to know if their prospective exchange includes an insurance fund or not. Depending on their operating conditions, several exchanges have cash set aside to reimburse clients. You may get supplementary crypto-insurance from exchanges that take security very seriously. So, in the event of theft, you may be able to get compensation.
Choose a platform that has a diverse range of coins
It's possible that popular cryptocurrencies like Bitcoin and Ethereum will lose their luster at some point. Fortunately, there are a variety of other cryptocurrencies out there that you should trade in these situations. Having an account on an exchange with a wide variety of coins to trade is the only way to do this.
What countries are accepted?
Cryptocurrency exchanges are affected by where you live and the laws that govern your area. Depending on where you reside, you may have to search for specialized crypto exchanges or wallets. Remember that just because you can visit the website of a particular exchange does not mean that it is available in your nation or even state.
What payment methods are accepted?
While fiat currencies may be used to acquire some cryptocurrencies, some exchanges exclusively take payments in the form of crypto coins. To determine if the exchange is a good option for you, you need to know what payment methods they accept. The majority of exchanges allow credit card, PayPal, and wire transfer payments. However, there are always differences amongst the platforms. In addition, the costs associated with the payment method you select might have an impact on your final bill.
Reviews from the users
Many cryptocurrency exchanges have been implicated in illicit operations like hacking and exit scams, putting customers in undesirable situations.
It is important to perform thorough research on various exchanges in order to find out whether there have been any previous instances of fraud or scam and to evaluate the findings. Finding out if users have complained about the exchange on various social media platforms might also be helpful.
The best crypto exchanges for 2022
As a result of an ever-rising number of traders and investors interested in crypto assets, new exchanges are popping up frequently. Most of the exchange platforms share similar features, which may make it difficult to discern which ones are the best. The surest way to select a worthy platform is to go for the one that ticks all the boxes you need to succeed as a trader or investor. Below, we have shared some of the leading names in the scene and explained why we think they fit the bill:
---
Gemini: Best for the USA traders

There are more than 50 cryptocurrencies available for trading on Gemini. However, there are only a few trading pairs available. All 50 states in the United States may access Gemini, unlike many other cryptocurrency exchanges.
According to Gemini, it has a $200 million crypto insurance policy in place. Customers can also purchase extra crypto-insurance through the service.
Strengths
It has a high degree of safety and reliability
A simple and intuitive user interface
It does not charge fees for depositing assets.
The trading platform has a lot of liquidity.
Weaknesses
This product is only available in a few select countries.
It requires a significant amount of information from users.
Their fees are a bit on the expensive side.
---
Changelly: Best for a wide selection of digital currencies
First launched as a platform for exchanging cryptocurrencies, Changelly has now evolved to encompass a wide range of trading options, including the ability to buy and sell digital assets. Since its inception, the firm has continuously expanded, adding about 170 cryptocurrencies to its portfolio.
Strengths
The availability of a wide range of cryptocurrencies
Low costs for trading cryptocurrency for cryptocurrency.
Compatible with a wide range of payment systems.
It has low costs for trading cryptocurrency for cryptocurrency.
Compatible with a variety of digital wallets.
Newbies will be able to use the platform with ease.
Advanced users have the option of using the Pro platform.
Weaknesses
They charge hefty exchange fees for fiat to crypto transactions.
It is not regulated in the United States.
They have a strict policy on minimum trade values.
Only a few payment options are available.
---
CEX.IO: Best for Large Cryptocurrency Selection


A wide variety of trading pairs and currencies are available on the exchange. This implies that you may purchase and sell a variety of cryptos with your preferred currency, as well. More than 80 assets, including cryptocurrencies and digital tokens, are available for purchase on the platform. CEX.IO accepts credit and debit card transactions, as well as bank and cryptocurrency transfers to fund your account.
Strengths
Credit and debit cards can be used to make deposits and withdrawals.
There is an easy-to-use interface that is easily accessible to beginners.
Due to the high liquidity, withdrawals are not limited.
For mobile trading, they've got a great app.
Weaknesses
Their prices are a bit on the expensive side.
Poor customer service is a major problem for this company, as per review sites.
There aren't any advanced order types available.
---
BlockFi: Best Overall Cryptocurrency exchange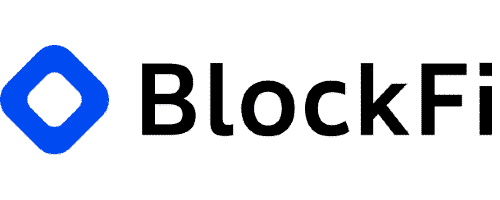 The fact that BlockFi complies with U.S. financial standards and so has better validity than other exchanges headquartered in less renowned nations leads us to the conclusion that it is one of the best exchange platforms available.
Strengths
A user's portfolio can be used as collateral for a loan.
In addition, there are no monthly fees or deposit requirements.
There is no payment for a commission.
Weaknesses
Access to accounts that bear interest is restricted.
It has a high degree of lending rate volatility.
---
Coinmama: Best for Bitcoin trading and crypto exchange

As a major selling feature, Coinmama accepts money from a wide range of payment methods. Even if you can't buy digital assets with digital currency, on this platform, you can buy it for them with fiat cash. In addition, however, the exchange accepts money in any fiat currency, so you don't have to use US dollars.
The client loyalty program is one of Coinmama's most significant selling elements. Through it, certain rewards are available to consumers who make enough purchases in a 90-day period.
Strengths
An easy-to-navigate web interface.
It updates prices in real-time.
It is available in a number of different languages.
Cryptocurrency deposits and withdrawals are free.
Weaknesses
The lack of a mobile application is a major concern.
Credit card transactions are subject to hefty charges of up to 10.9 percent.
Only a few basic tools for advanced trading are available.
---
Binance: Best for Secure Cryptocurrency Transactions

In terms of trading volume, Binance is one of the most important cryptocurrency exchanges right now. The United States does not have access to it at this time. If you're located in the United States, you may utilize Binance US, a Binance partner site that makes use of its matching engine and wallet technology under license, although it offers fewer products and trading pairs than the primary Binance site.
Strengths
Fairly priced trading fees.
A Pro account will save you more money in the long run.
Over 600 trading pairs are accessible on Binance.
There is a lot of liquidity on the platform because it is the world's largest exchange.
Weaknesses
The main Binance platform is not available to customers in the US.
Compared to Binance's main platform, the US version provides a lower variety of assets and trading features.
You may have difficulty using the crypto exchange if you have no prior experience with its complex user interface.
---
Bittrex: Best for Account Security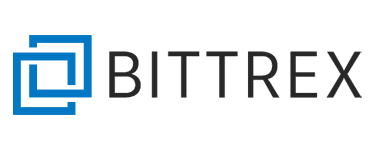 Bittrex is an online cryptocurrency exchange that serves traders in the United States and throughout the world. In addition to trading, Bittrex provides digital wallet services, enhanced account security, and other services for cryptocurrency users. Bittrex Global, its counterpart, focuses on worldwide trade.
Strengths
They require low account minimums.
Over 100 cryptocurrencies are supported.
It supports a wide range of currency pairs.
Assets are kept in a cold storage facility, and two-factor authentication is used for access.
Weaknesses
It does not allow for the use of margin trading.
When it comes to education, there are few options for beginners.
They don't have a lot of customer service options.
---
Bisq: Best Decentralized Exchange

In the world of decentralized exchanges, one of the most well-known names is Bisq. Trading is made possible through the use of a peer-to-peer network. The Bisq exchange's decentralized governance concept is a big part of what makes it appealing to those who enjoy decentralization in general. The traders and contributors of Bisq are the ones who own and control the company, similar to how a credit union operates.
Strengths
They offer approvals in seconds.
There are no geographic limitations.
There is no KYC necessary to begin trading. Therefore they approve withdrawals instantly.
It offers the benefits of a decentralized exchange.
It supports a wide range of payment options.
Weaknesses
It has relatively low liquidity.
In comparison to other exchanges, fees are a little higher here.
Some people may find decentralization unappealing.
---
Kraken: Best for customer support

There are a wide variety of coins to choose from on Kraken, one of the oldest US crypto exchanges. Starter, intermediate and professional membership options are all available at Kraken. You can deposit, trade, and withdraw money with the starting account.
For experienced traders, Kraken's Pro account is the best option. Margin trading and trading in crypto futures are both available to you with this option.
Strengths
It offers excellent security features.
An appealing user interface is one of its strongest points.
A well-known and reputable website.
There is no payment for a commission.
It supports seven different fiat currencies.
Weaknesses
There is a chance that beginners will find it too difficult to use.
In order to verify an account, the process takes a lengthy time.
---
Summary
Consider all of your needs before making a decision on an exchange. We've attempted to provide you with an objective assessment of the best crypto exchanges in this post. For your crypto investing or trading requirements, you now have the choice among these options.
In case these platforms are not ideal for you, we've also outlined a few things to keep in mind when selecting an exchange platform. Finally, investing in more reliable assets is one thing, but throwing money into unpredictable markets like cryptocurrencies is quite another. As a result, it's critical to be well-informed.