Blockchain technology introduces virtual ledgers to verify high-volume transactions alongside the concept of borderless economy is becoming more realistic for this new technology. Funding in blockchain technology has been rapidly rising in recent years. You may find industries from insurance to gaming to cannabis in blockchain applications in the short future. So no wonder that some sectors will face disruption due to this technology.
However, you can survive or be able to mark yourself on the safe side and make an enormous amount of money when you have the proper indication about the future. This article will introduce you to the top five industries that blockchain technology will disrupt in 2022.
Three things to know before starting:
Blockchain is a particular way of storing information that makes it difficult to hack, change, or cheat the system. It is an immutable, shared ledger that facilitates recording transactions and tracking instruments in any network.
Some remarkable blockchain applications include secure sharing of medical data, the real estate processing platform, NFT marketplaces, cross-border payments, cryptocurrency exchange, supply chain, logistics monitoring, & original content creation.
Five industries that blockchain will disrupt in 2022
We will discuss five industries that may surge after implementing blockchain technology in 2022.
Insurance
Most blockchain applications in the insurance industry today seek to improve operational efficiency. For example, using blockchain to create a single source for verifying authentic transactions between two parties can drive down costs and processing times for Insurance companies. This industry is among one of the top for integrating blockchain technology.
Many insurance companies have blockchain initiatives that contain version control aspects of this technology, leveraging the immutability and cross-border partnerships or dealing with cross-border transactions. These companies can prevent forgeries and identify false claims through decentralized blockchain technology.
However, buying an instrument stock needs clear technical and fundamental analysis knowledge. You cannot rely on blockchain technology in your only condition to trade.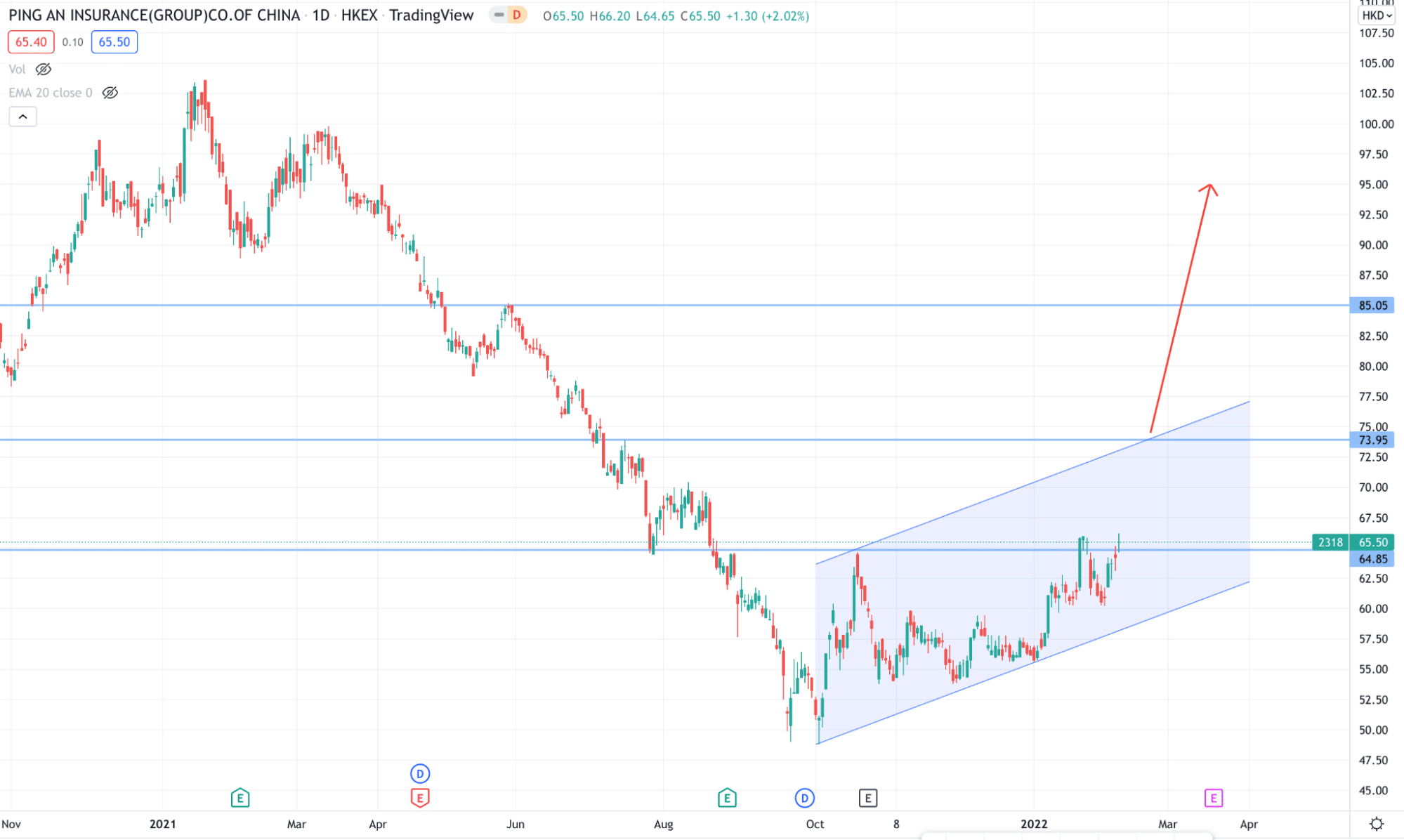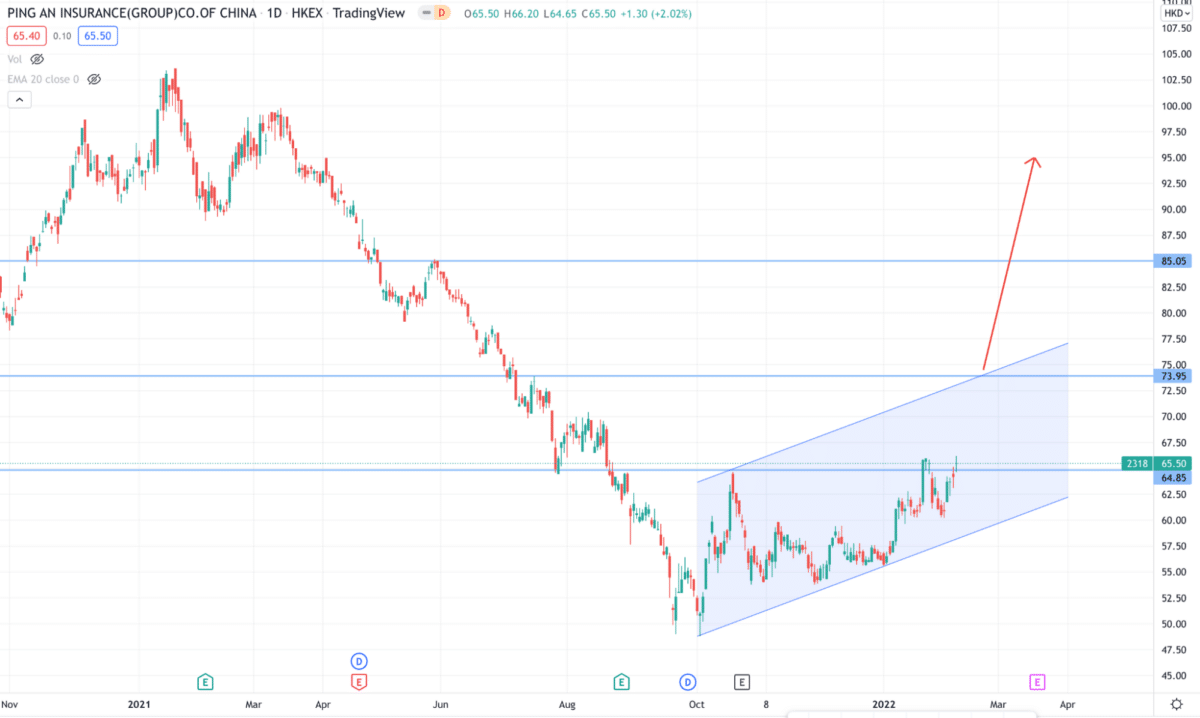 The above image shows an example of a technical chart from a well-known Chinese insurance company. The image shows the exact way to take trades with the technical chart.
Banking industry
Banks serve as transfer hubs of value and critical storehouses. As tamper-proof ledger, secured, digitalized blockchains serve the same purpose for any individual. Blockchain technology can disrupt the $5T+ banking industry by disintermediating the critical services banks provide, such as payment, clearance, settlement systems, etc. A highly profitable service for banks is facilitating payments.
In 2019, the banking sector generated $224B in revenue for cross-border transactions. In this sector, taking services requires paying more, including third-party verification costs. For example, you may send $200 from the USA to China. On the other end, your friend will receive only $190, and an additional $10 includes the processing fee, transfer fee, hidden costs, etc.
On the other hand, blockchain enables peer-to-peer transactions between two parties within a short time and lesser fees. You don't need to seek any intermediary for any trade to occur. For example, you use a crypto wallet 'X' to store, send, receive crypto coins. You can use it using a laptop, PC, or smartphone, and you don't even need a bank account.
So it is clear that using blockchain over traditional banking truly endangers the latter and disrupts the personal finance market.
Government
Blockchain technology can end the issues with voting. As in traditional ways, individuals usually stand in a line or send their votes by mail. In both cases, a central authority counts votes and declares the winner. So the possibility of manipulating the result of fraud remains. If you use blockchain for voting, that will solve all these issues. Individual voters can cast their votes online through blockchain technology without revealing identity. Officials can count votes accurately and know that each ID can only vote once when an individual gives his vote that you can find on the ledger, which no one can modify or erase.
Another area is the management of public services. Blockchain technology can reduce the use of papers, increase accountabilities between two parties, and minimize fraud.
Retail
Customers currently operate in the retail sector by trusting in the retail system. Blockchain technology can decentralize the trust as in this system, buyers and sellers can come together and keep the price competitive by eliminating the middleman. There is also an option to develop smart contracts, increasing security and enhancing this process.
Customers can purchase any product from sellers from any blockchain platform with any cryptocurrency or other payment methods requiring no intermediary. It will be revolutionary and disrupting for the retailing industry by blockchain technology.
One of the key examples of blockchain technology in the retail sector is the recent surge in the crypto market that became an alternative to the previous forex or stock markets.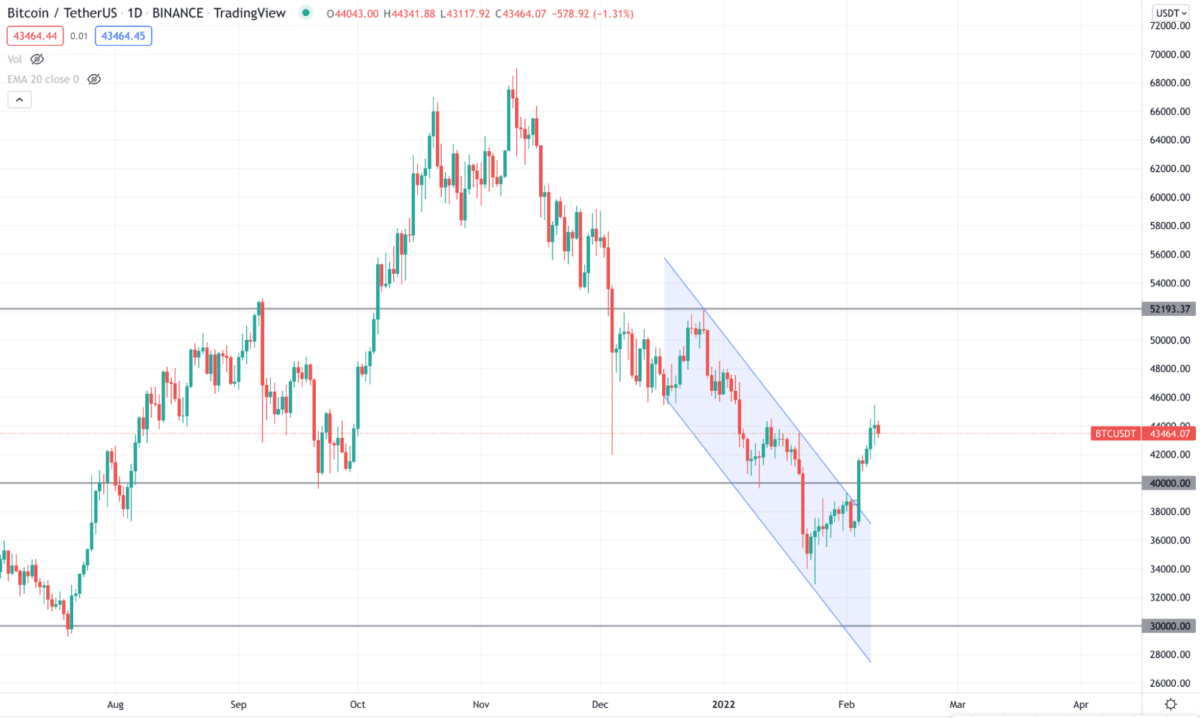 Real estate
The last of the top five of our list is the real estate industry that blockchain technology will disrupt. The real estate industry is susceptible to both fraud and bureaucracy. This sector involves a lack of transparency during and after transactions, possible fraud, errors in public records, and copious amounts of paperwork.
Blockchain technology offers solutions to all these issues to help stakeholders reduce paperwork, lower transaction costs, and improve efficiency. Blockchain-based real estate applications can help transfer land titles, liens, property deeds, and more, track records, and can help ensure that all documents are verifiable and accurate.
Pros and cons
| | |
| --- | --- |
| Worth to use | Worth to getaway |
| Blockchain technology is with greater transparency. | It has a complex signature verification process. |
| It allows global peer-to-peer transactions. | It involves significant energy consumption. |
| Low transaction costs and faster transactions. | Maintenance costs and volatility risk. |
Final thought
Maybe after a couple of more years, you might see a perfect technology will be ready to disrupt these industries. Blockchain technology is a futuristic concept that is relatively new and has a long journey to take over traditional systems. Note that it will solve most issues relative to the above sectors that are common now.