DeFi or decentralized finance has become so attractive and exciting to investors worldwide recently as it enables several options for individuals to make money. Crypto-verse became an exciting sector in the financial market. Investors from various sectors start performing in this marketplace to make money; some already made millions of dollars from the crypto industry.
However, investment in Defi requires a particular level of understanding as it is a new addition to the financial world. Many tokens are available in this marketplace; any individual may choose a few among them for investing.
This article will introduce you to the top five DeFi solutions or potential projects in 2022.
What is DeFi?
In this era of the internet and technology, cryptocurrencies are becoming a popular payment system. The blockchain domain is growing tremendously, and crypto-assets are taking the financial world by storm. The decentralized finance or Defi involves new trustless and transparent financial services as without involving any media or third party, it allows peer-to-peer transactions. It allows borrowing, lending, trading, and earning interest.
The primary goals of Defi are:
In this system, the contract process on a blockchain doesn't need any third-party like lawyers to complete transactions or agreements.
In this way, transactions occur on a digital blockchain. So it allows no wait for back clearance transactions or paperwork.
Many financial opportunities are still available for institutions like banks or hedge funds. The Defi aims to close the gap between the financial oligarchy and individuals.
Defi doesn't require wait time for a deal or any third party to complete any transaction. So it enables doing business with fast experience and more seamless.
The top ten Crypto Defi in 2022
Five crypto sectors may be going to boom in the recent future, such as:
Decentralized Finance (Defi)
Medium-of-exchange
Public blockchains
The top ten Defi cryptos among them worth watching in 2022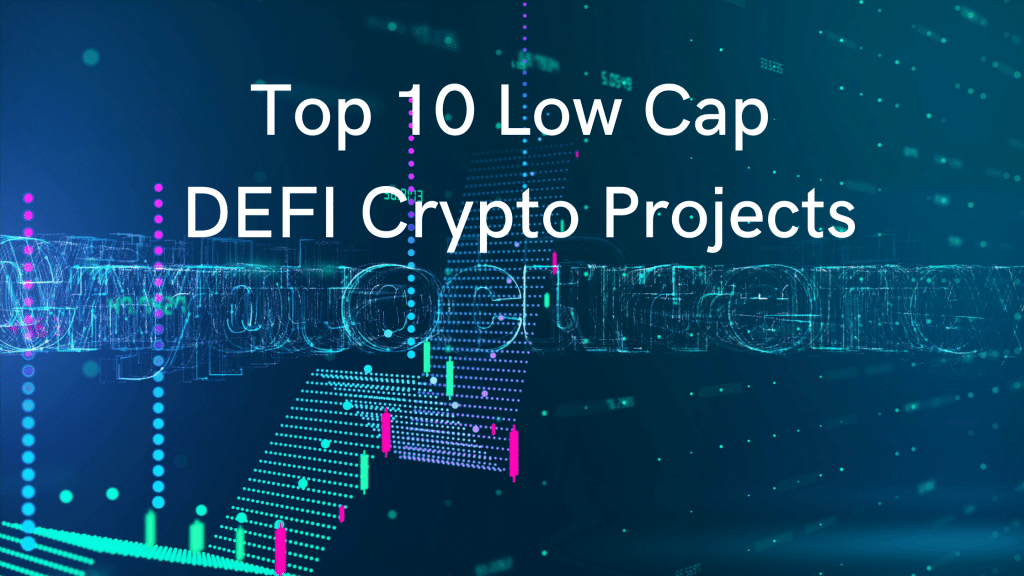 Aave (AAVE)
PancakeSwap (CAKE)
Fantom (FTM)
Terra (LUNA)
Uniswap (UNI)
Balancer (BAL)
Curve DAO Token (CRV)
Compound (COMP)
SushiSwap (SUSHI)
Maker (MKR)
Let's look at the top five at a glance.
Aave (AAVE)
Aave is a relatively well-established Defi platform where users can lend, borrow, and earn interest on their crypto assets. Users can earn interest by depositing their coins on this platform through the lending pool. Borrowers can take out loans and pay interest. Since there are no middlemen like traditional banks, it enables paying a higher interest rate percentage.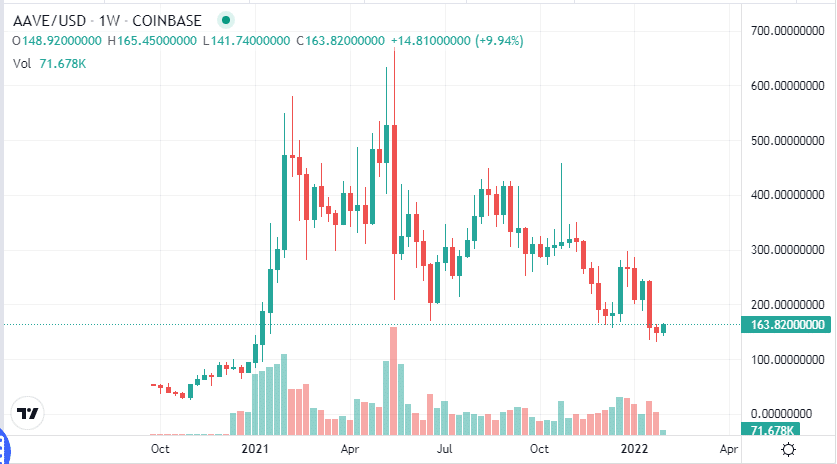 The price of the native coin of this platform AAVE is floating near $163.82 today with a 24H trading volume of $174,800,507. The fully diluted market cap is $2,624,497,734 and the circulating supply is 13,491,901.43 AAVE.
When to buy AAVE?
The price remains on a suitable support level; it can be a potential to place buy orders. You can use many major exchange platforms to do that. Otherwise, you can deposit on this platform and enjoy interest by lending your coins to borrowers.
What are the perspectives of the Aave project?
AAVE serves as a governance token, and users can enjoy discount fees on this platform.
PancakeSwap (CAKE)
PanecakeSwap is the biggest contender of Uniswap, which is one of the largest Defi within the BSC network.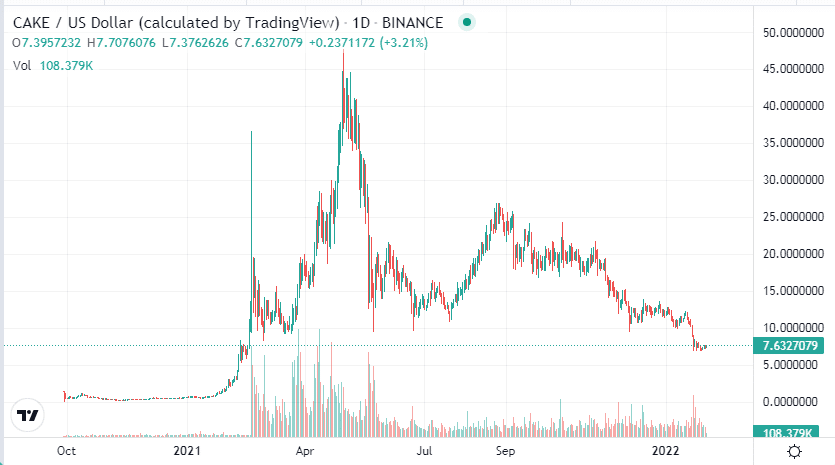 The price of the native coin of this platform, CAKE, is floating near $7.63 today with a 24H trading volume of $125,348,018. The fully diluted market cap is $2,009,563,465, and the circulating supply is 263,565,350.23 CAKE.
When to buy CAKE?
CAKE price is floating near a good support level and suffering from many negative talks or sanctions from local governments like other cryptocurrencies. According to many crypto experts, it is an excellent place to buy for the long term as it can reach near $11.16.
What are the perspectives of the PancakeSwap project?
PancakeSwap offers a small meager fee. Additionally, users can earn money through yield farming on this platform.
Fantom (FTM)
A DAG smart contact platform that provides DeFi services to developers or users.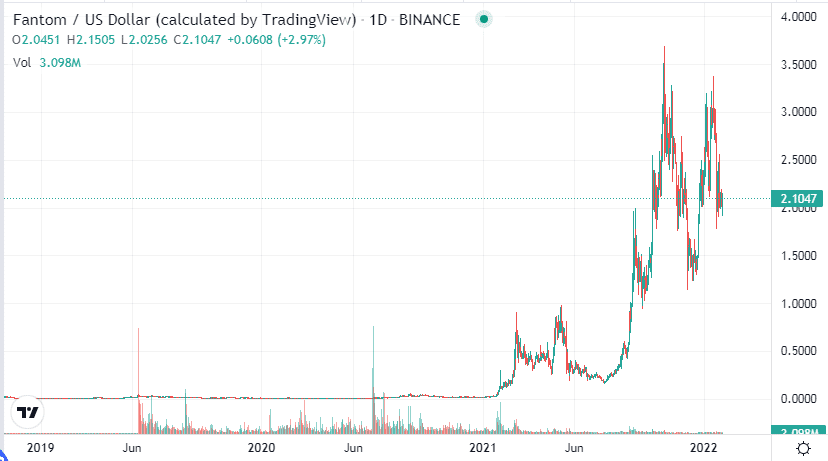 The price of the native coin of this platform FTM is floating near $2.10 today with a 24H trading volume of $866,104,847.
When to buy FTM
This year, FTM is a potential cryptocurrency; you can buy it from here as many analysts predict FTM price can reach near $4.83 by Dec 2022.
What are the perspectives of the Fantom project?
Fantom creates a Defi stack with DAG depending on the intelligent contract policies. Users can buy, sell, lend, borrow any synthetic resource of their choice on this platform.
Terra (LUNA)
Terra is the second-highest according to the market cap that is one of the pioneers in the DeFi marketplace.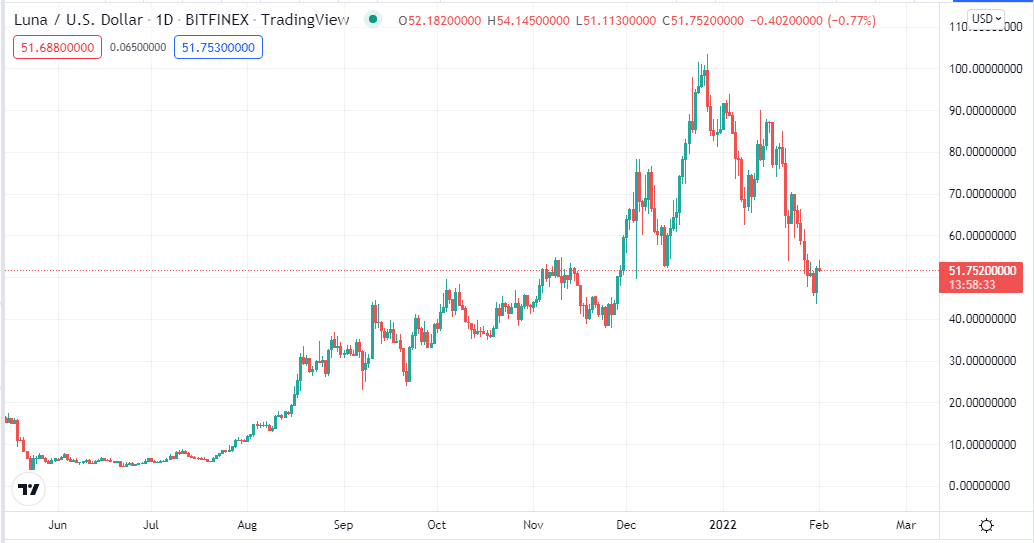 The price of the native coin of this platform LUNA is floating near $51.75 today with a 24H trading volume of $2,582,510,873.
When to buy LUNA
You can buy LUNA from here as it is a very potent asset to reach in the range of $104 to $150.00 by the end of this year. Many experts predict the price will hit the $200 mark soon.
What are the perspectives of the Terra project?
This blockchain protocol uses fiat-pegged stable coins to power price-stable global payments systems.
Uniswap (UNI)
The last of our top five list is Uniswap, the most popular Defi tokens king.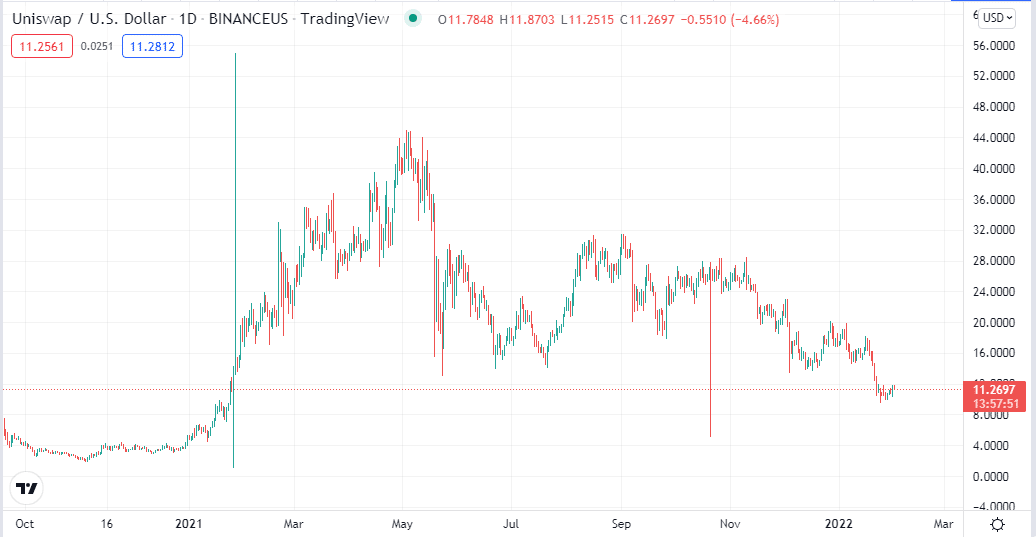 The native token of this platform UNI price is floating near $11.26 today with a 24-H trading volume of $248,250,943.
When to buy UNI
The price is suffering near a good support level after declining from a peak near $44.89 in May 2021. You can buy this coin here, as many analysts expect to trade it near $51 by Dec 2022.
What are the perspectives of the Uniswap project?
Uniswap allows users to make profits as a liquidity provider. This platform stands as a front runner in the industry.
Pros and cons
| | |
| --- | --- |
| Worth to buy | Worth to getaway |
| No intermediary between transections. | No governing body. |
| DeFi offers higher interest rates. | High volatility risks. |
| Investing in DeFi has no restriction in investment | There is no way to argue in case of a loss. |
Final thought
Finally, DeFi is an expansive financial ecosystem that allows transactions without a mediator. Huge hype is going around crypto and DeFi. So when you decide to invest in this sector, it is mandatory to check on risk factors alongside the rewards.