Cryptocurrency investing is trying to surpass every other investment due to the nature of decentralization, volatility, and the ability to give high profits.
Investing in cryptocurrencies has the power to give you intense returns, and this most exciting part of all. Five years ago, you could buy Bitcoin for $450-500. As of September 2021, a single Bitcoin's price was over $50,000. That's a growth of about 8,990%.
Like everyone else, you would like to know which altcoin to invest in for the best profits.
Let's start reading the article and understand why you may choose to invest in the five best cryptos listed below.
Reasons to invest in cryptocurrencies
Out of all the good reasons to invest in cryptos, the best one is the nature of it decentralized, meaning no single authority or government can control your investment.
Major cryptos are deflationary assets having limited supply. This term increases the purchasing power over time. Crypto investing is also very transparent at the same time; you have a lot of crypto assets to invest in.
The market is open all the time
Crypto trading is also widespread and is another technique of making money; trading in crypto is available 24X7, seven days a week.
When you know why you should invest in crypto, let us understand how to choose the best among so many digital coins.
How to choose the best cryptocurrency?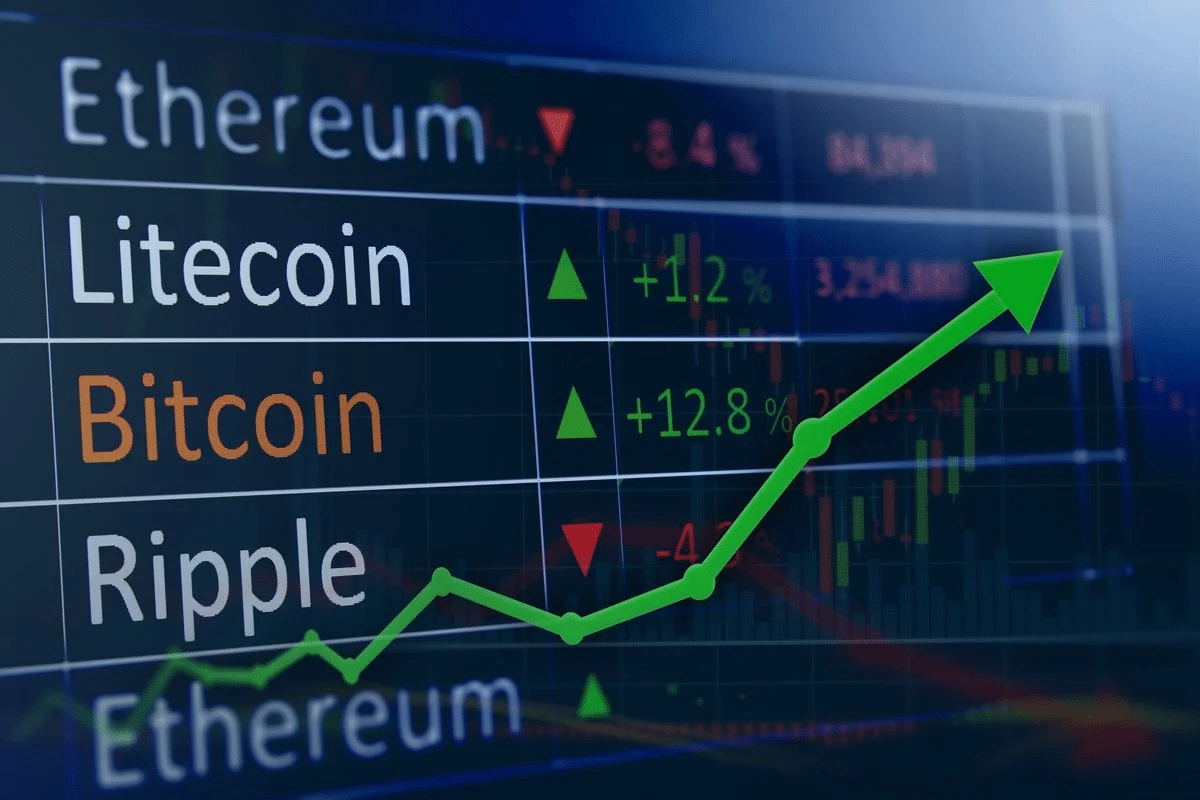 The primary thing to look at while choosing crypto is its fundamentals, understanding the basics. It means who made it and why it is crucial.
Looking into the followers, community, and the team is also critical to understand the market adaptation. Try understanding their vision and pricing history in detail, as this will help you know their credibility.
Consider reading the whitepaper to know the coin's purpose; this will also help you sense the technology behind it.
Which five fastest-growing cryptocurrencies are worth investing in Q4 2021?
Many digital coins are worth investing in Q4 2021, but we want you to know the best of all. For this, we have listed below five digital coins with significant potential.
1. Cardano (ADA)
Charles Hoskinson, the Ethereum co-founder, founded Cardano. The ADA coin's inception was in 2017, following the proof-of-stake protocol. It is ranked №4 on the list of top crypto coins on CoinMarketCap. There is currently a supply of 32,025,787,327 ADA in circulation.


Market cap: $67,11 billion
Price: $2.34
How much has it grown in 1 year?
The Cardano coin has increased by 1236% in the last year.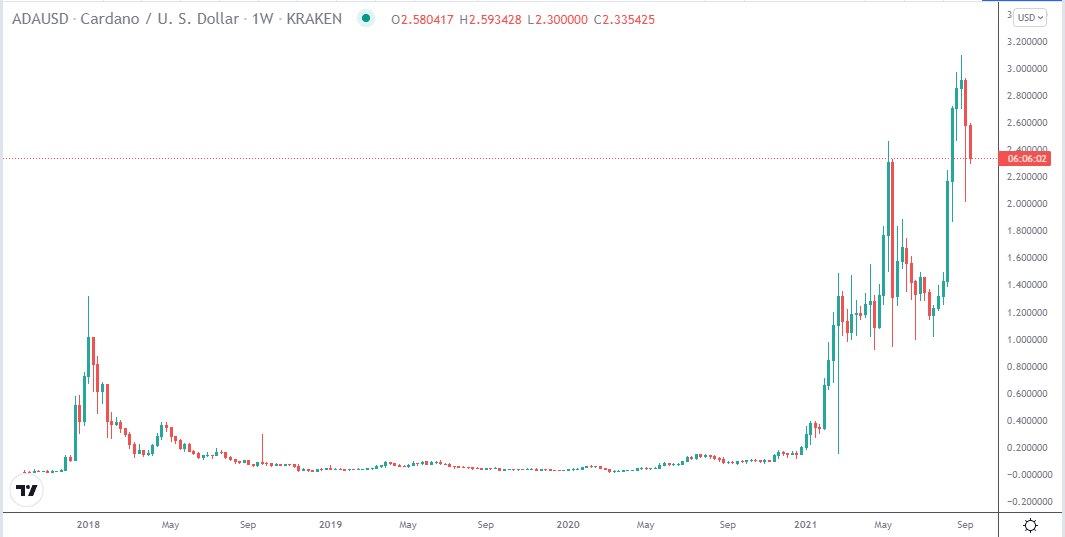 2. Stellar (XLM)
The Stellar coin represents an open network that enables the storage and movement of money. The digital coin entered the markets in 2014, aiming to link financial institutions through blockchain technology. Furthermore, the Stellar coin follows Ripple's Labs protocol.
It is ranked №24 according to CoinMarketCap.


Market cap: $0.28
Price: $7.5 billion
How much has it grown in 1 year?
The Stellar coin has increased by 139.89% in the last year.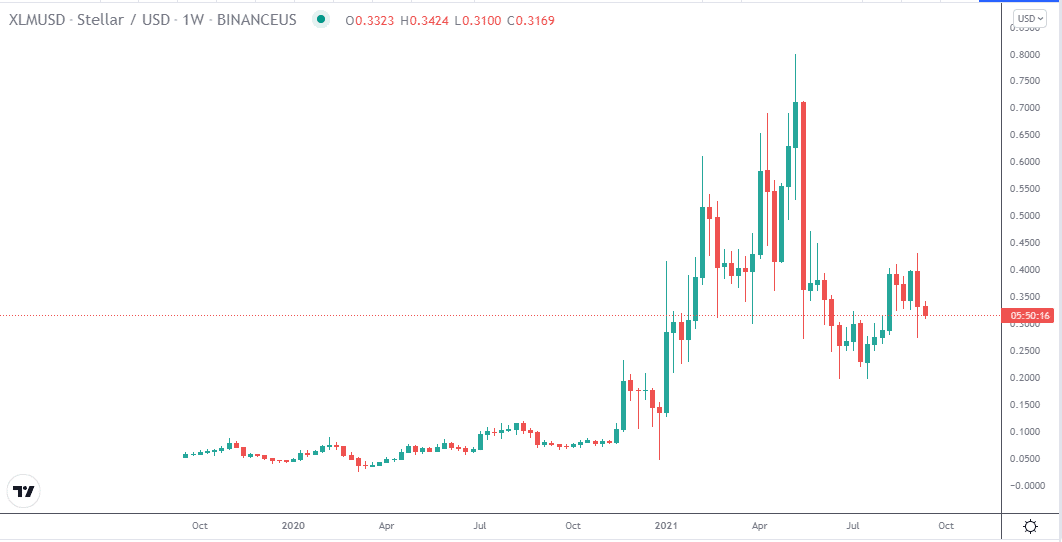 3. Chainlink (LINK)
Chainlink was founded in 2017 by Sergey Nazarov, the CEO of Chainlink Labs. LINK is an Ethereum token that powers the Chainlink decentralized oracle network. This network allows smart contracts on Ethereum to securely connect to external data sources, APIs, and payment systems.
It is ranked №16 according to CoinMarketCap.
Market cap: $10.3 billion
Price: $27.85
How much has it grown in 1 year?
Chainlink has grown by 134.57% over the last year.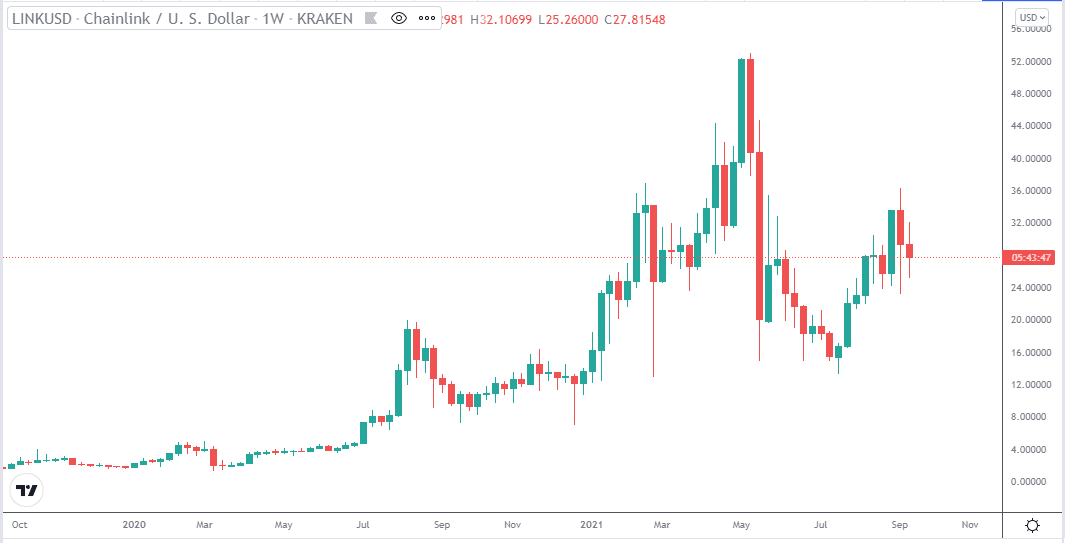 4. Ripple (XRP)
Ripple runs on the digital payment platform, RippleNet. RippleNet is on top of a distributed ledger database known as XRP ledger. Ripple is open-source and based on the XRP ledger and not blockchain.
Ryan Fugger came up with the idea behind the Ripple payment platform in 2004. However, Jed McCaleb and Chris Larson took ownership of the project in 2012.
It is ranked №6 according to CoinMarketCap.


Market cap: $43.1 billion
Price: $1.06
How much has it grown in 1 year?
Ripple has grown by 347.61% in the last year.
5. Polkadot (DOT)
Web3 Foundation, a Swiss-based foundation, founded Polkadot to facilitate a completely functioning and user-friendly decentralized open-source project. The Polkadot network is an open-source sharing protocol, and it enables the transfer of data or assets, including tokens, via a cross-chain. It is an interoperable blockchain network.
It is ranked №9 according to CoinMarketCap.

Market cap: $27.76 billion
Price: $34.07
How much has it grown in 1 year?
Polkadot has grown in value by 310.97% in the last year.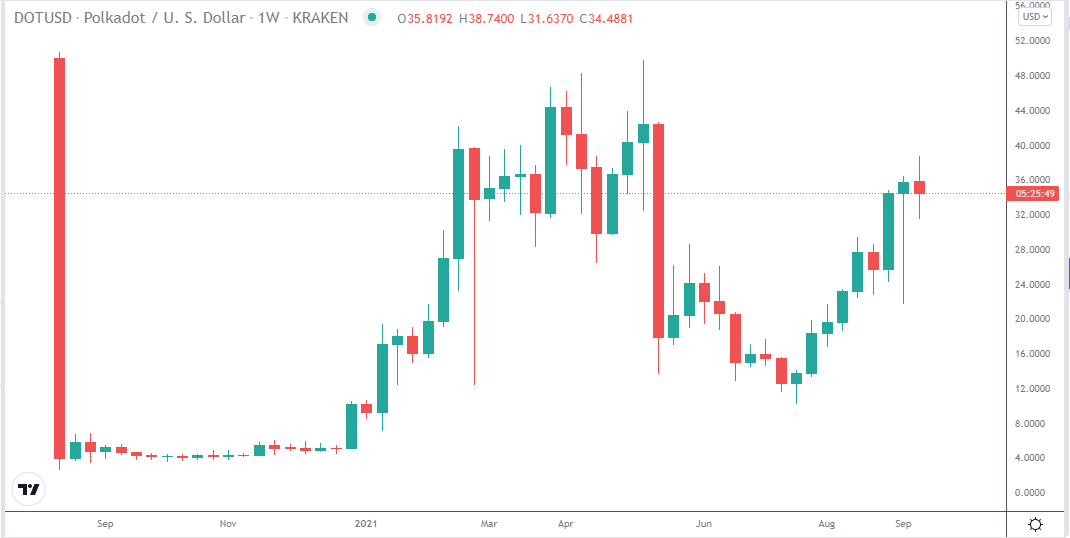 Pros & cons
Investing in cryptocurrencies is not as easy as stocks or forex. For example, the lack of regulation in the industry adds to the risk. There are a few pros and cons to consider before you decide to invest in crypto coins.
Worth to use
Worth to getaway
•High returns
Crypto investment gives you high returns if you choose the right asset.
•High volatility
The crypto market is highly volatile, which makes it risky.
•Decentralized
No power to anyone except you; you hold the sole responsibility of your investment.
•No regulations
No government means no rules, and sometimes it is challenging as you cannot complain to anyone if you lose your investment or get scammed.
•Fast transaction
Crypto is not like our local banks that take hours to process. Crypto transactions are speedy.
•Highly prone to scams
 As it is still a new sector, it has fallen victim to cyber crimes and scammers trying to defraud innocent investors. 
Final thoughts
The above-listed cryptos have a good and a higher potential to rise in the future. But still, before you decide to invest in any of these cryptocurrencies, you may also choose to do in-depth research to understand better.
It is also important to understand there is nothing called 'safe investment' in the crypto world, so better check your risk and do thorough research before investing in digital assets.