Metaverse is not typically a new concept and has been around for quite a while now. It is living in a virtual world where anyone can access it through a VR headset. Now the Metaverse has become a tool for interaction, work, and other forms of entertainment.
Decentraland, a renowned Metaverse token, jumped 300% after Facebook changed its name to Meta. Do you also want to learn about the top five Metaverse coins to invest in 2022 that can fetch you similar returns?
Let's read this article and decide how to grab these coins as soon as possible.
Three things to know about Metaverse before starting:
It immerses you in a 3D virtual reality where you experience a different and unique environment from the real world.
Its games and platforms allow the users to realistically manage this virtual world by digital transactions and buying or selling NFTs.
Its coins are the unique tokens that mimic the modus operandi of real-world currencies.
What is Metaverse?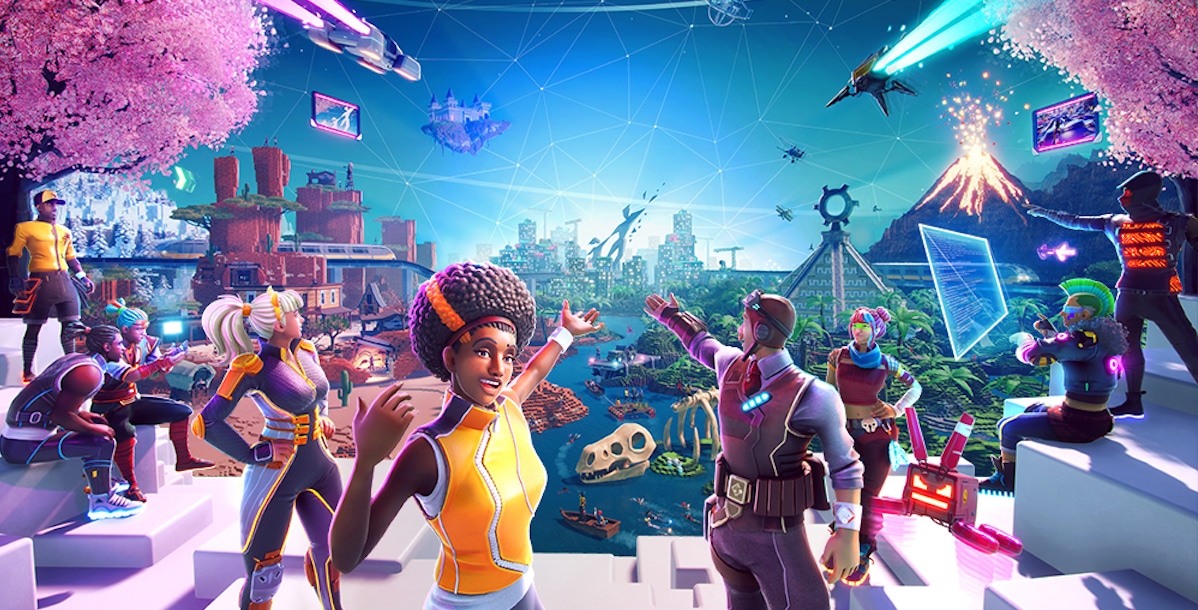 Understanding the Metaverse is easy but an extensive topic. Typically the Metaverse is a virtual or a 3D digital reality and an augmented universe that people can access through VR headsets.
It is a decentralized virtual world that fuses online gaming, social media, AR, VR, and cryptos to help users communicate virtually. You may treat the Metaverse as a parallel universe, but a virtual one where you can go anywhere and be or do anything you want. This virtual world seeks to bridge the gap between the internet and the third dimension, making everything you do seem much more accurate.
According to some crypto and NFT enthusiasts, the Metaverse is a gaming environment where you can get into the gaming character and walk and interact with other players.
What is the best Metaverse crypto in 2021/2022?
The rise of the Metaverse is good for NFT as for everything; you will need proof of whatever you own in that virtual world. NFTs stands for a non-fungible token with unique and non-interchangeable data on the blockchain declaring your proof of ownership.
When we now know what the Metaverse is, let us look into the top five crypto-coins used in the Metaverse that you should consider investing in 2021/2022.
№ 1. What is Decentraland (MANA)?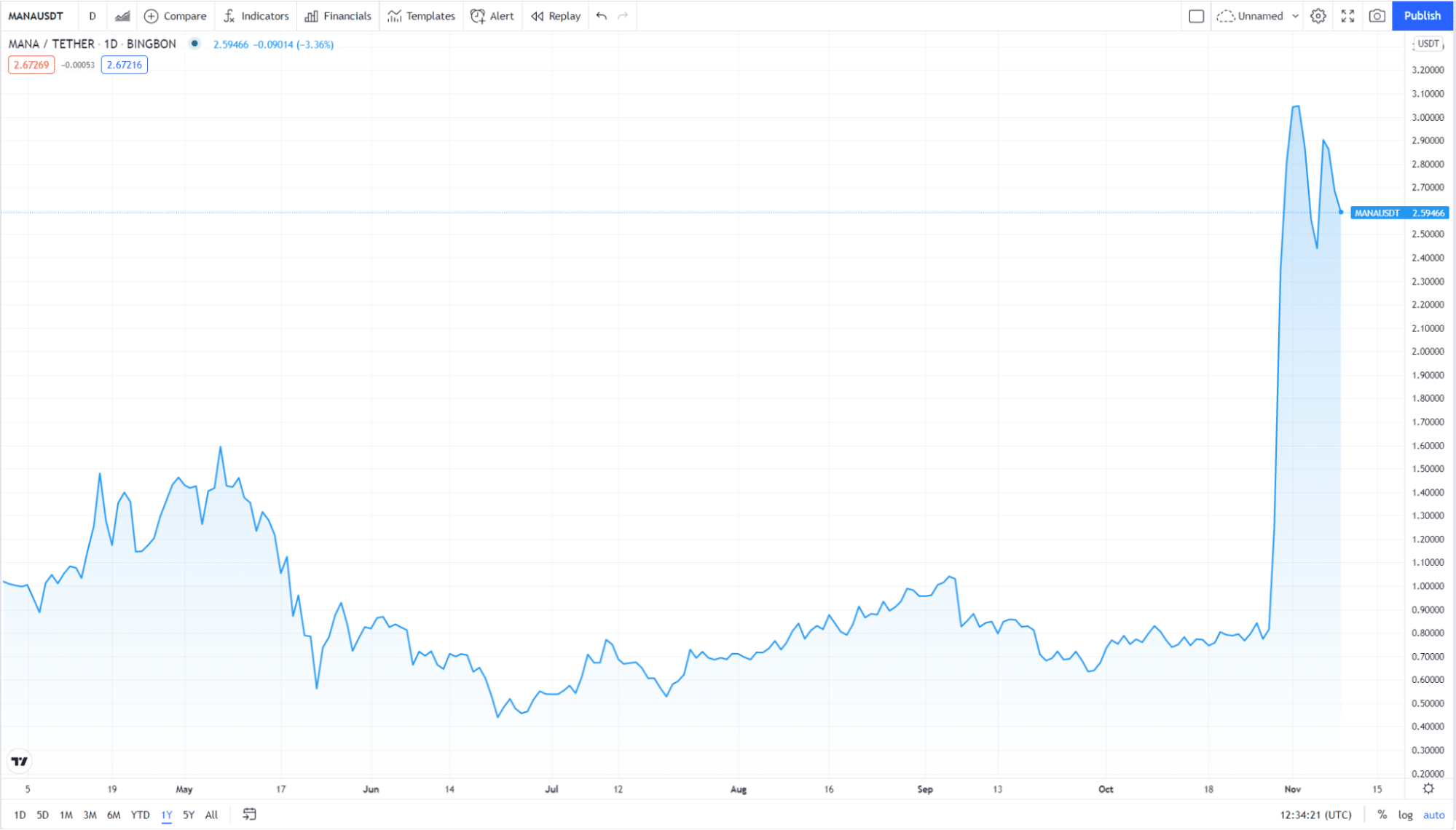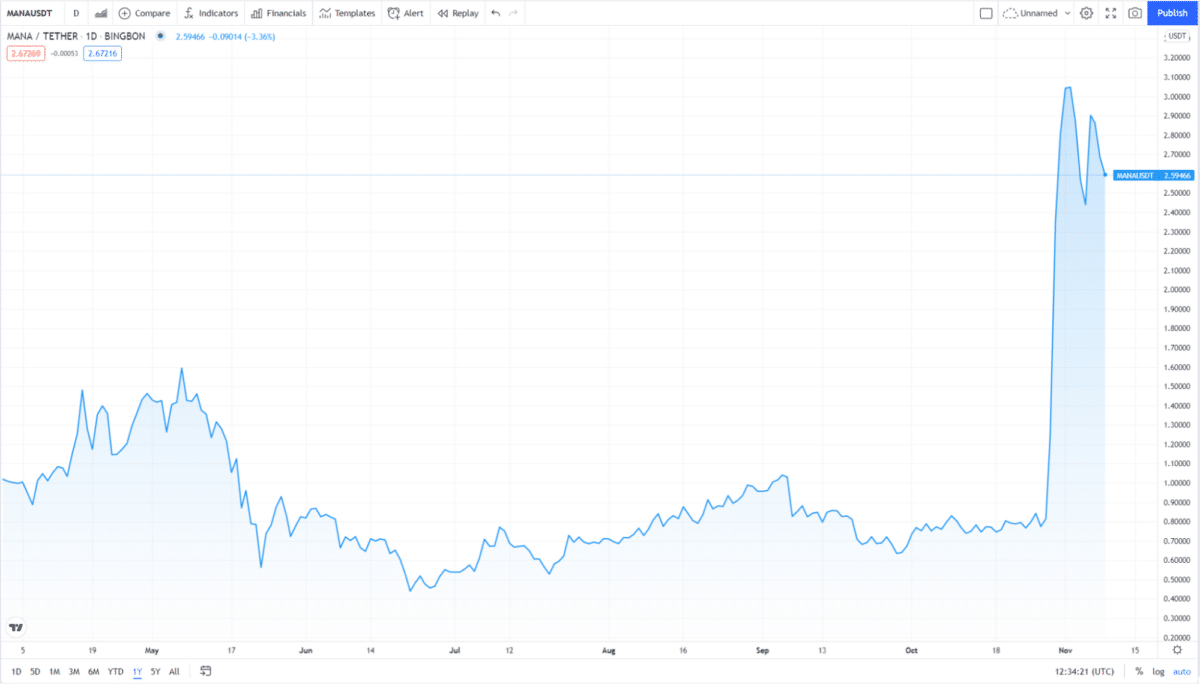 Ariel Meilich and Esteban Ordano co-founded Decentraland in 2015 as a digital environment that mimics the physical realm. In short, Decentraland is a virtual social world that genuinely illustrates the Metaverse.
Decentraland (MANA) is a virtual reality platform on the Ethereum blockchain that allows users to design, encounter, experience, and monetize content and applications. In Decentraland, you can attend virtual events, play games, trade digital goods in marketplaces, and hang out with other members around the world.
MANA is currently trading at $2.71 and ranks 42 on CoinMarketCap with a market cap of 4,947,920,459 USD. MANA showed significant growth in the last week and seems to have a bright future making it the coin to must-have in your portfolio.
№ 2. What is Axie Infinity (AXS)?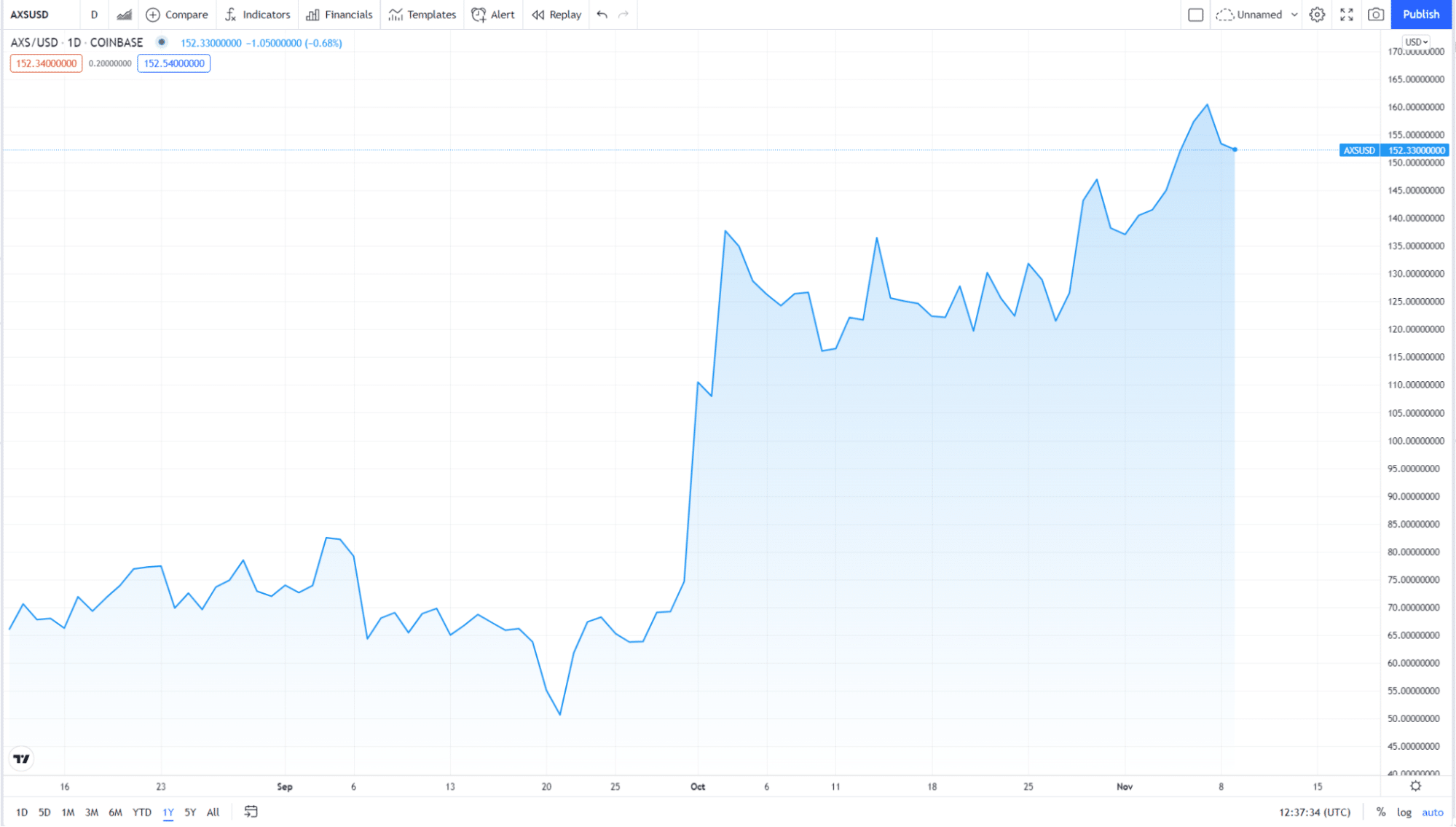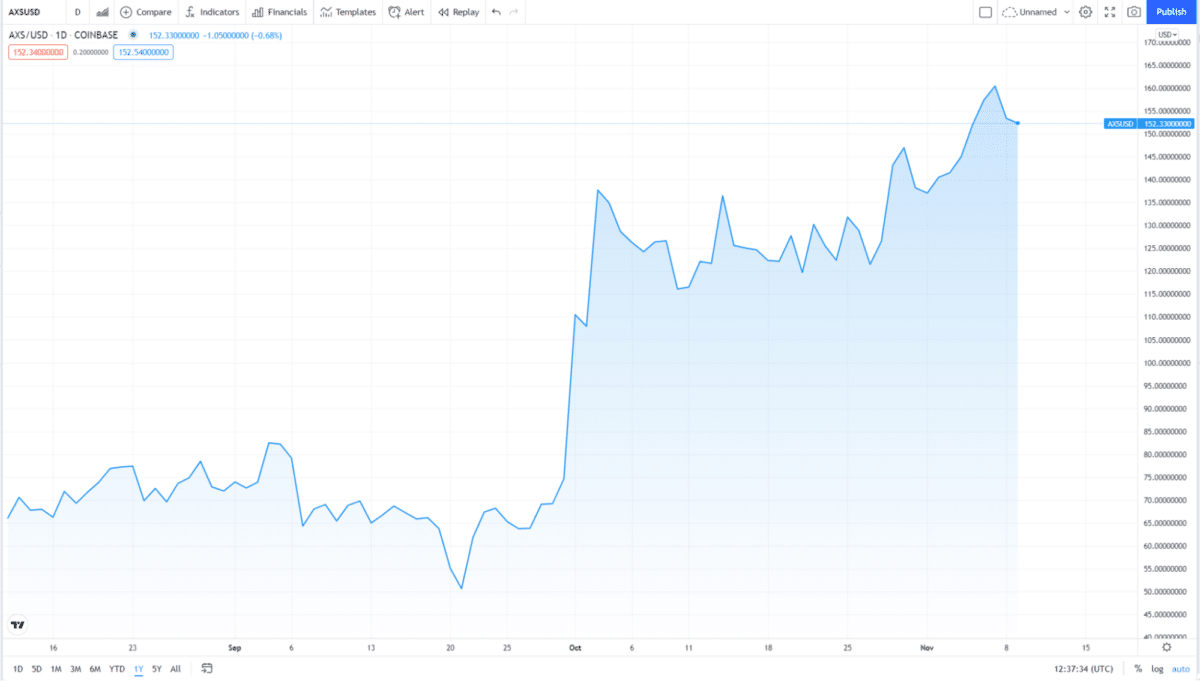 Axie Infinity was created in 2018 by Sky Mavis — a technology-focused game developers team created Axie Infinity in 2018. Trung Nguyen and Aleksander Larsen are its cofounders.
Axie Infinity is motivated by famous games like Pokémon and Tamagotchi. Axie Infinity is a blockchain-based battling game that allows users to assemble, breed, and trade Axies, a token-based creature.
The Axie creature can transform itself with over 400 various body parts, few of them include bugs, plants, alligators, bats, beasts, and aquatic creatures. This Axis transformation happens in four different rarity scales: common, rare, ultra-rare, and legendary.
Axie Infinity currently ranks 25th on CoinMarketCap with a total market cap of $9,373,925,507. The whole Axie concept is unique and attractive and must be in your wallet.
№ 3. What is Enjin Coin (Enjin)?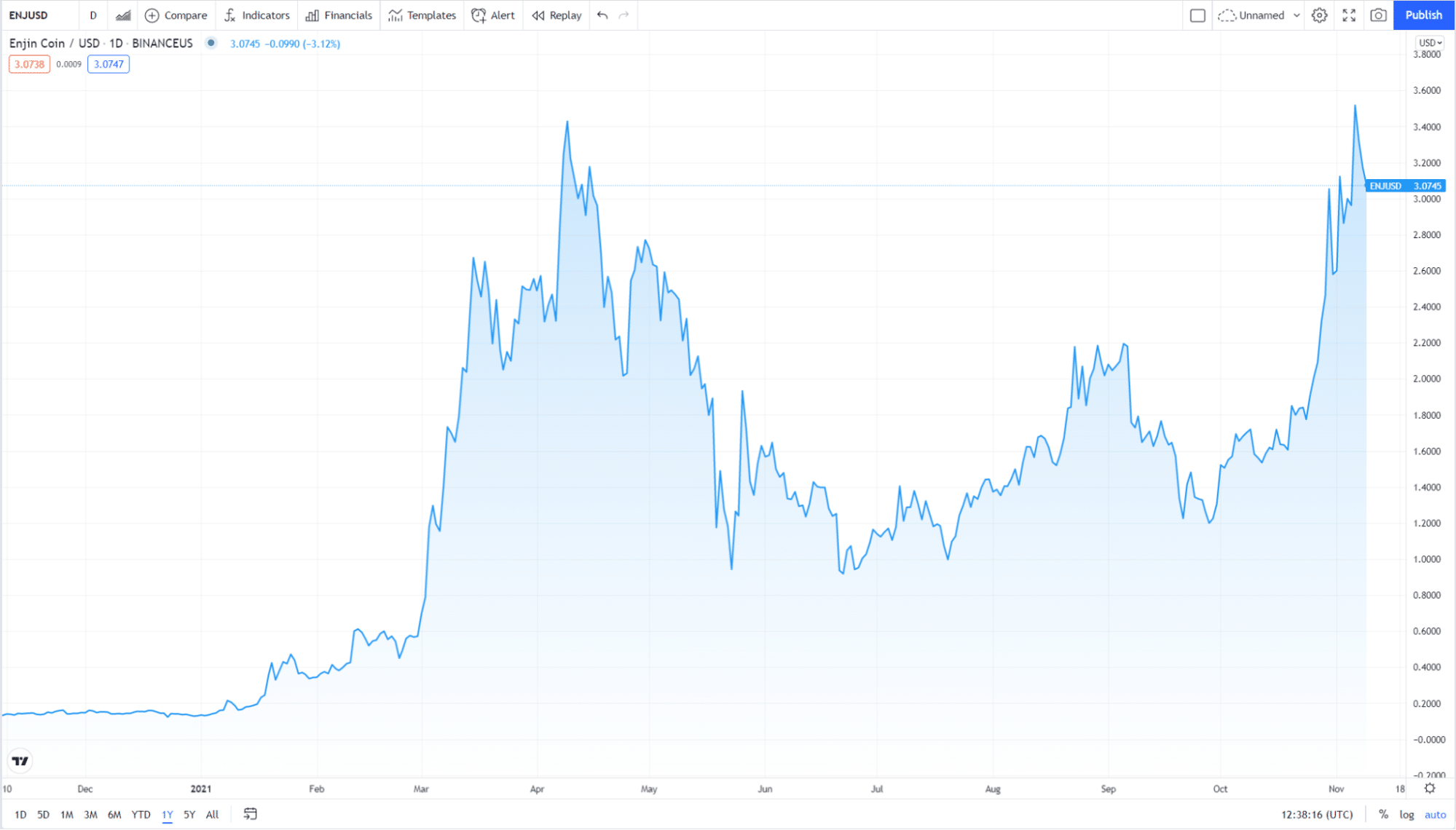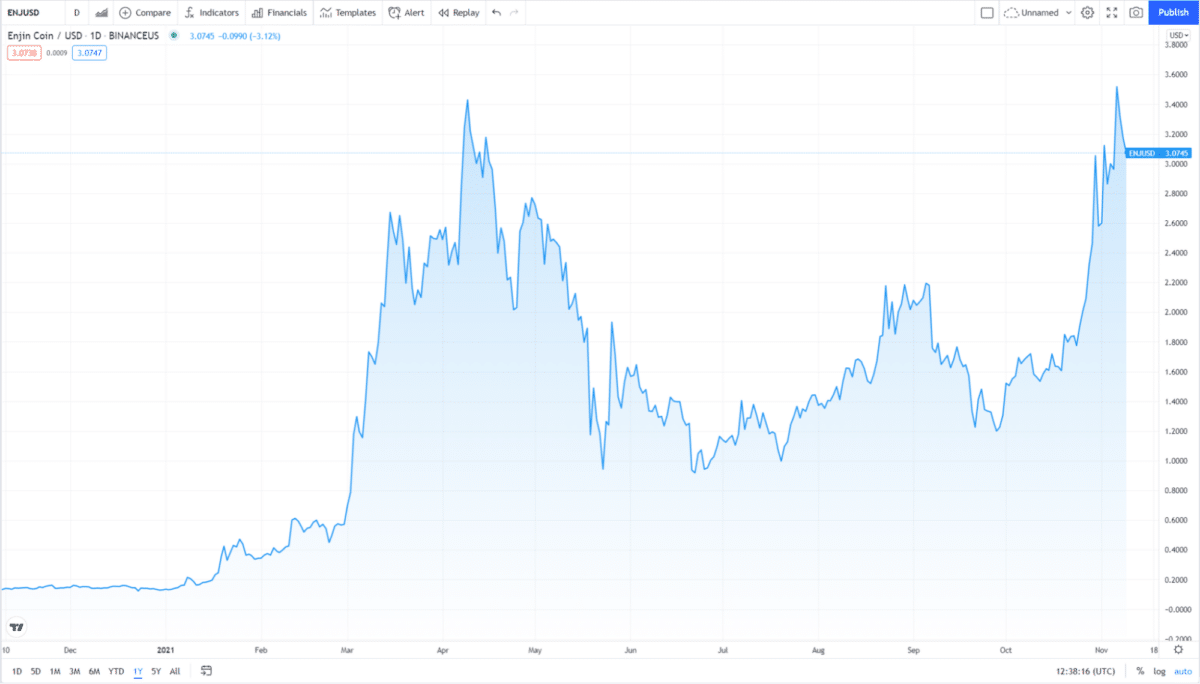 Enjin has roots in the gaming industry, with the company's first product. It is a company that provides an ecosystem of interconnected, blockchain-based gaming products, was founded in 2009. The native coin Enjin was released in July 2017.
Enjin is not precisely a Metaverse coin but mixes blockchain and the Metaverse. Enjin coins are more focused on NFTs. There is no avatar, land, or virtual environment; instead, Enjin is a gaming platform where players access different gaming spaces and interact through play.
Currently, it ranks 64 on CoinMarketCap with a market cap of $2,676,104,604. It would be best if you considered having this coin in your collection this year.
№ 4. What is the SandBox (SAND)?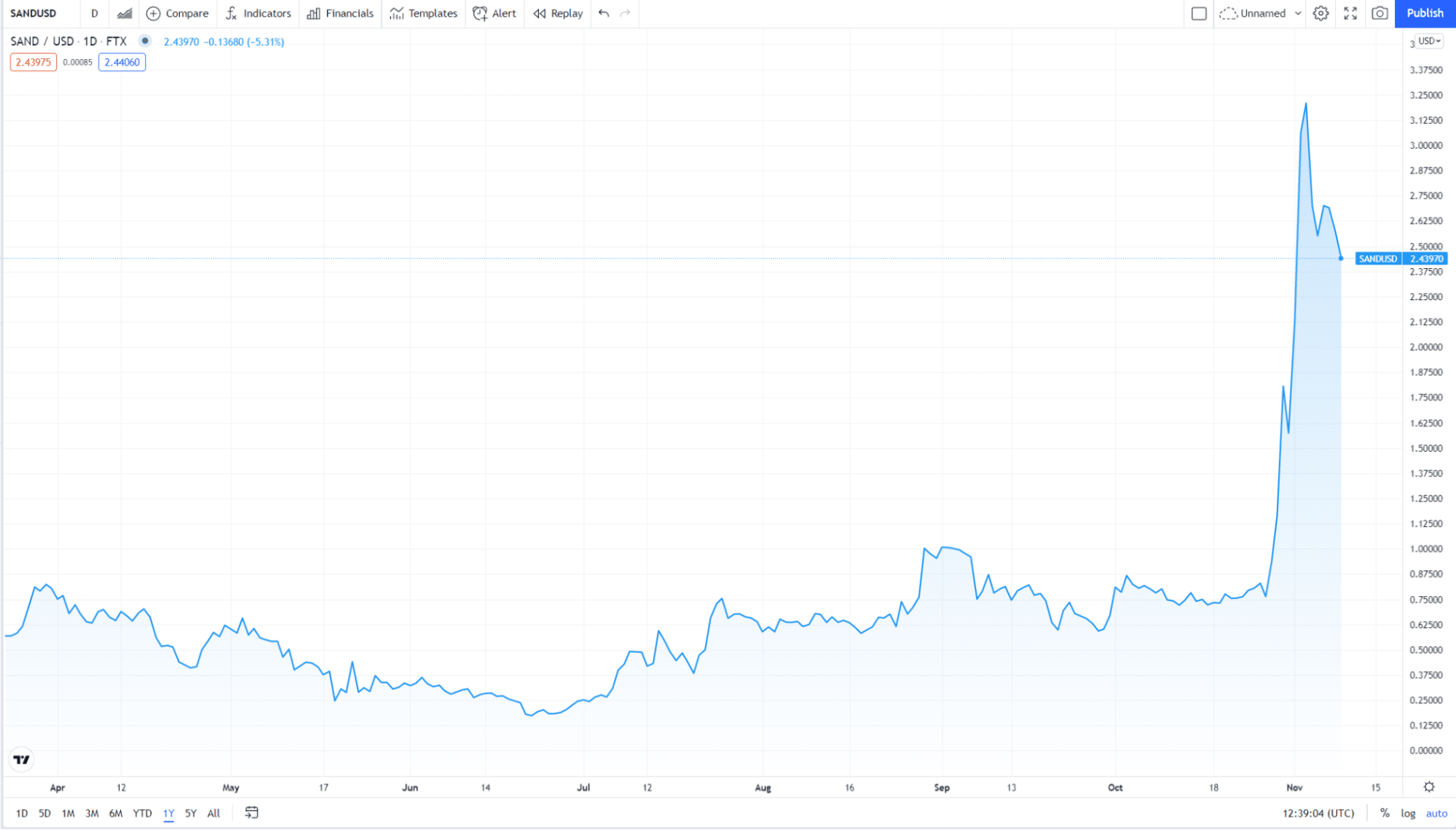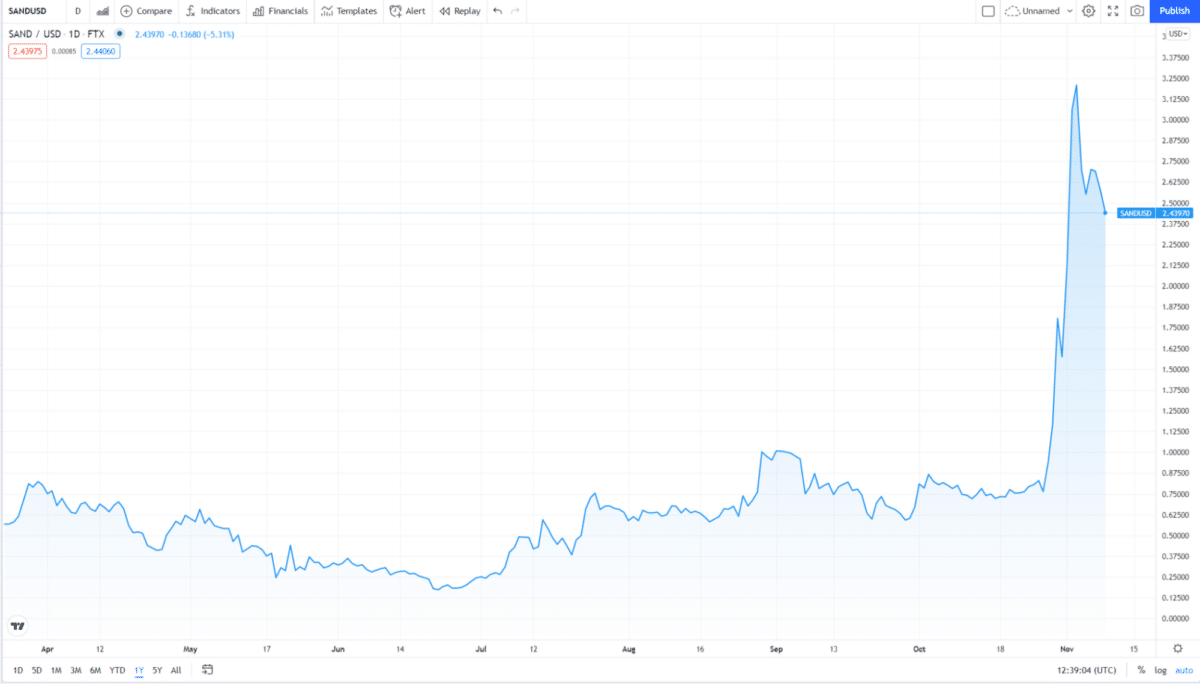 Arthur Madrid and Sebastien Borget are the cofounders of Pixowl — a mobile game development company that launched The Sandbox.
The Sandbox allows users to create, build, buy and sell digital assets in the form of a game in the virtual world on the blockchain. The users get the experience of purchasing and developing the lands, just like in the case of Decentraland.
The Sandbox creates a decentralized platform and has a solid community. It ranks 71 on CoinMarketCap, with a market cap of $2,270,833,027. The Sandbox makes its niche in the gaming industry, making itself a unique asset to have.
№ 5. What is Metahero (HERO)?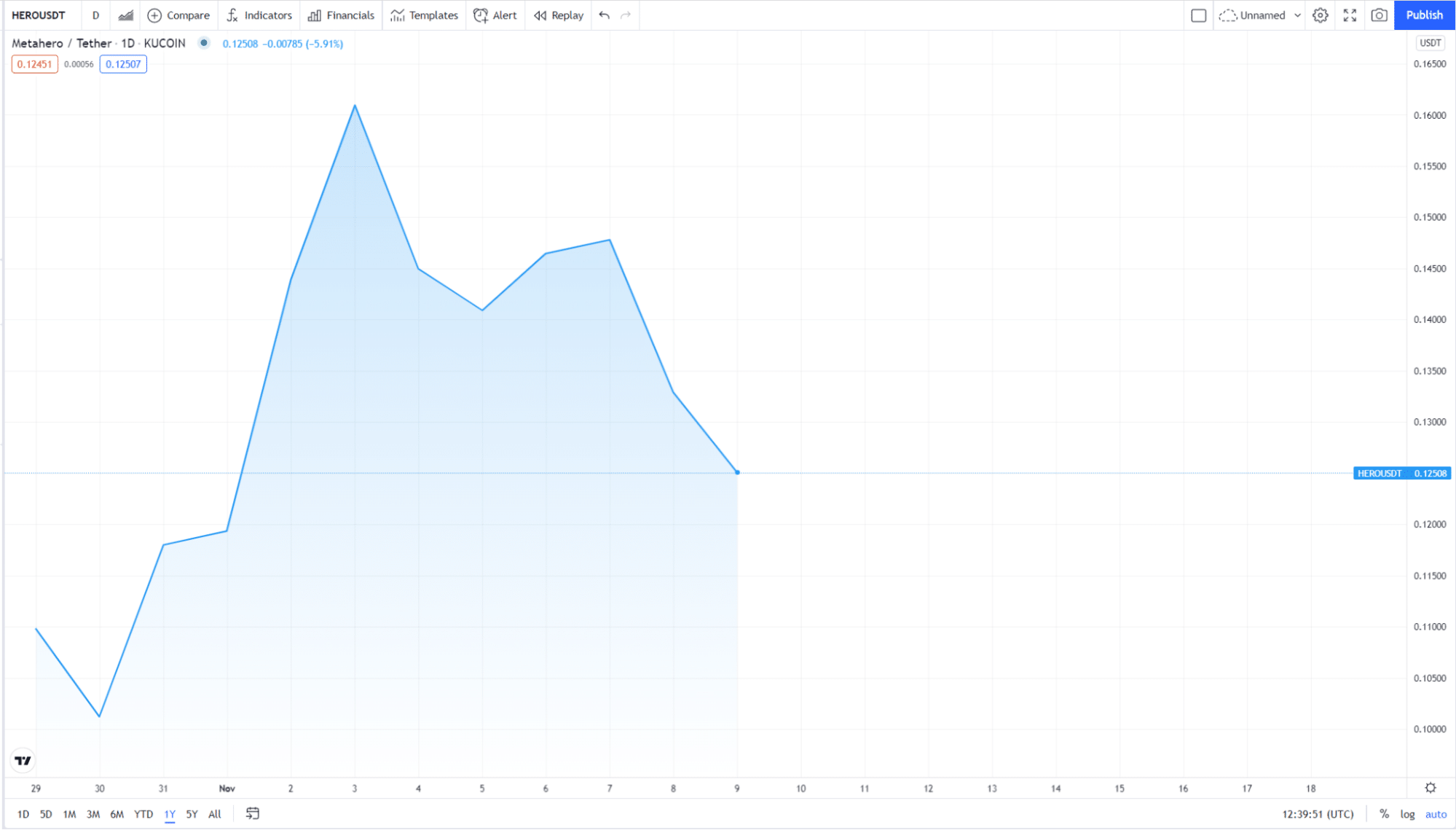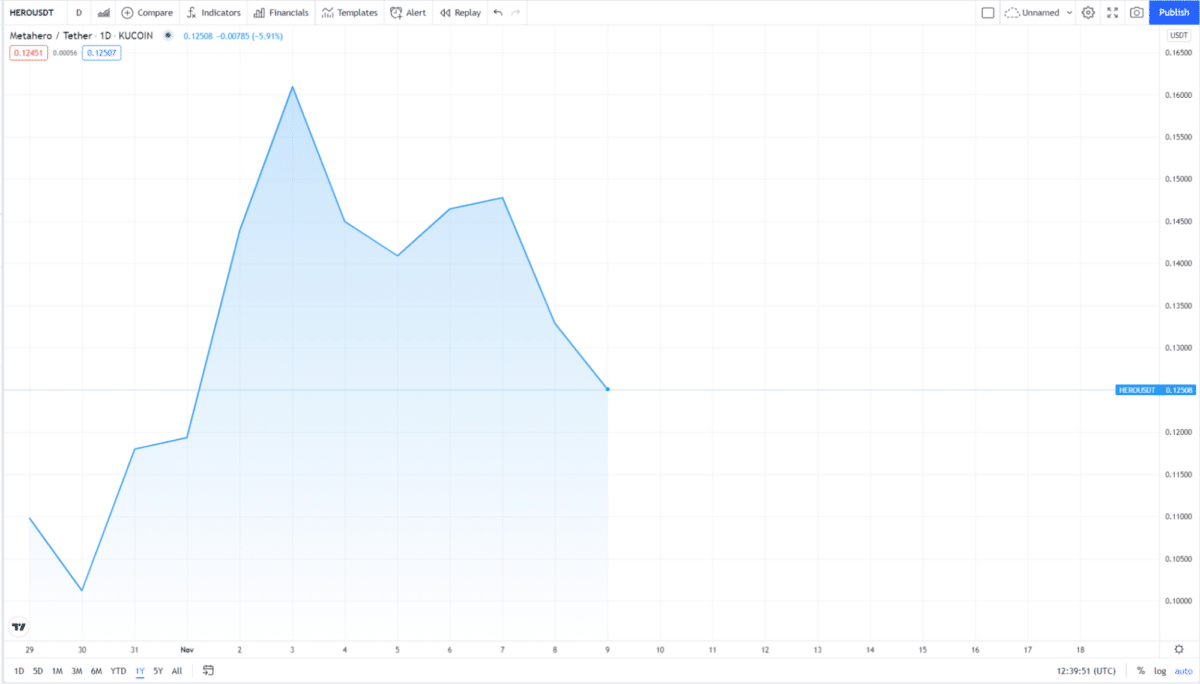 Metahero is another coin that does exciting things in the Metaverse. Such a hero brings 3D scanning and modeling that recreates real-world objects, humans into ultra-HD avatars. These avatars are exciting and attractive.
At the core, Metahero exists to convert physical objects into virtual works of art and collectible NFTs for the investors to buy.
According to CoinMarketCap, Metahero ranks 2752, with the market at the max. supply of 10,000,000,000 HERO coins. To use it, you first need to buy HERO tokens that are built on Binance Smart Chain.
Pros and cons
Metaverse is fun and evolving, and entering into it now can be life-changing for many, but everything is not full proof, and it is crucial to know both the pros and cons. We have listed a few of them below.
Worth to use
Worth to getaway
Connects people
With the rise of the Metaverse, people won't feel much distance; instead, it will be more real meeting and talking to people in a 3D world.
Requires advanced digital technologies
Creating a whole virtual world will be tough and challenging. These creations will require advanced digital technologies that, in return, decentralized will need a lot of money to start with.
Brings gaming experience
Imagine making your world and doing whatever you want to do in it. Metaverse is fun and exciting.
Generates addiction
Gaming, meeting, talking, creating new stuff, Metaverse has tons of things you can do in it, and this will be addictive.
Gives innovative communication
The pandemic has shifted the work and education sector a bit, making the availability of working and studying from home. The Metaverse will make both of these a fun and more real experience.
Separates from real-world and time consuming
The Metaverse is virtual and fun. Being in the Metaverse consistently can separate anyone from the real nature, humans, and world. Also, you may lose track of time in the Metaverse.
Final thoughts
The concept of decentralization has bought numerous possibilities and tremendous money-making opportunities for those who believe in the idea.
The Metaverse is one of the extended versions of the internet combining numerous sectors. Social media, augmented reality, virtual reality, online gaming, and artificial intelligence allow individuals or participants to create their world and interact with one another in a manner closer to real-world interactions.
The Metaverse is both good and bad, just like your mobile phone and internet; it all depends on how you use it. But the conclusion is the world is changing fast with the rise of blockchain and decentralization.