There are available apps that reward users for installing it on their phones. MobileXpression is one of the best among these types of passive income apps. It often requires no upfront investment to receive rewards for installing and being active for a certain period.
However, many issues you need to check on before choosing any app on your device, such as trustworthiness, privacy concern, reliability, reward amount, the procedure of use, and so on. This article will introduce you to the MobileXpression app, a complete review of this app that includes all necessary information.
What is the MobileXpression app?
This is a money-making research platform that pays you to surf the internet. This app is just silently running in the background of users' devices and achieves that goal by downloading the app. When downloading this app user allows permission through a VPN connection on any android or apple device. ComScore is a leader company online that observes trends and behaviors; MobileXpression is a child company of that platform. In exchange for this passive data, collection users get rewards through this app.
Who should choose MobileXpression passive income app?
Passive income means earning some extra outside regular income. According to the Internal Revenue Service (IRS), either user rent some property or a business one party doesn't remain active but get paid. Anyone without too many privacy concerns can choose the MobileXpression app to earn extra money. A source to diversify someone's earnings, maybe some extra spending cash. It doesn't make you a millionaire for sure.
How does the MobileXpression passive income app works?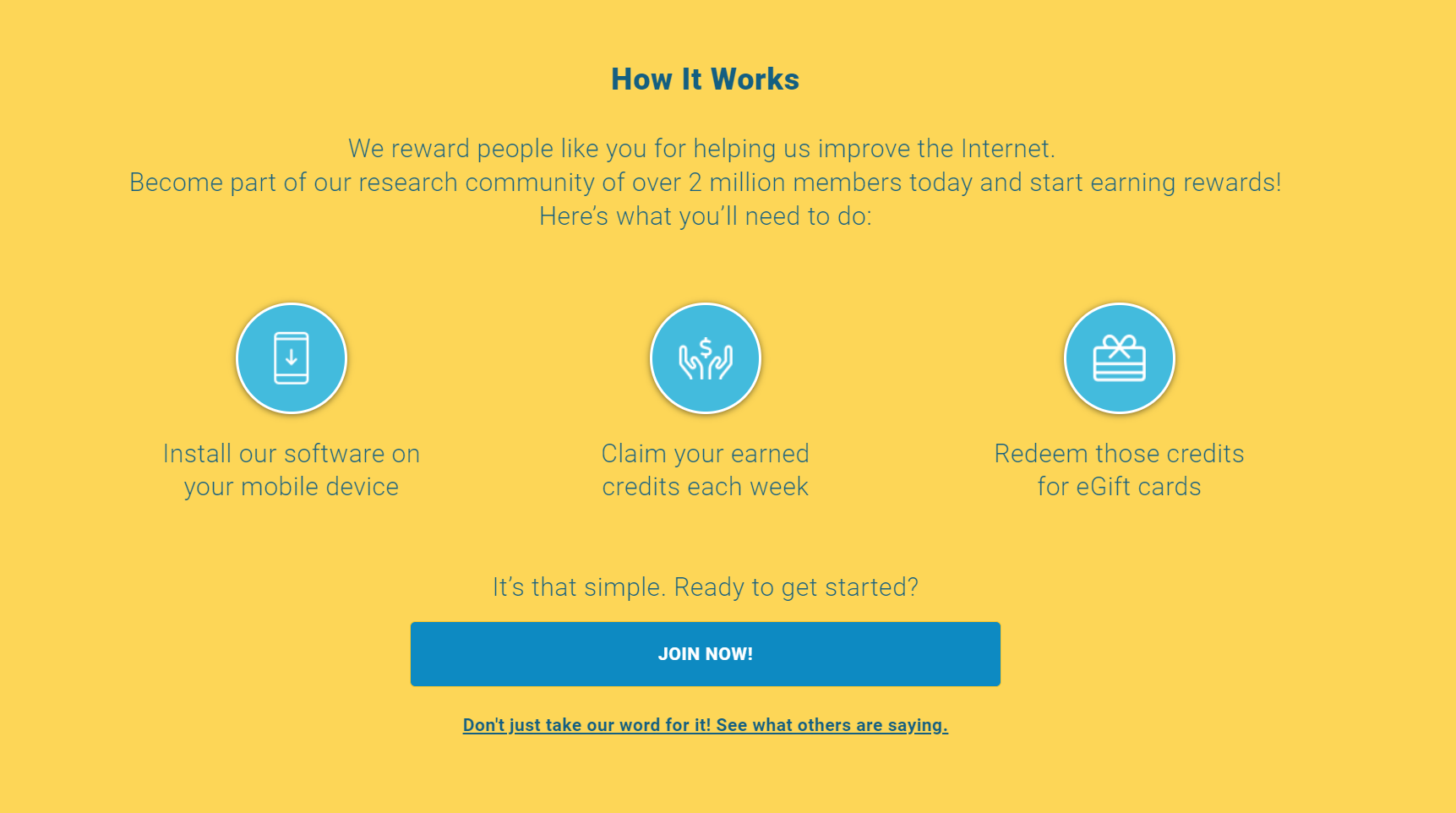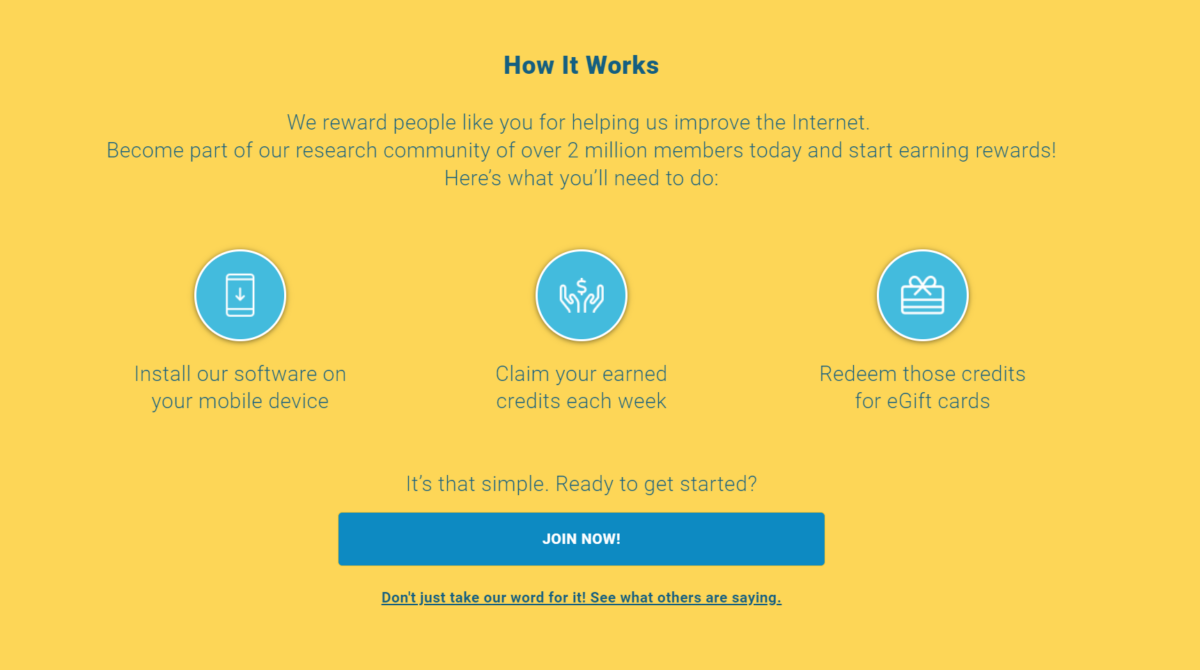 There are different ways to earn money from passive income apps:
You can invest money and get a return from that investment through any app.
Some apps track your payments and save some portion, and you can collect it from the app platform.
Some require downloading the app and paying you for the activities you perform.
However, some apps don't work together on the same device. So check it before deciding to install it.
How does a passive income app invest your money?
Passive income apps invest clients' money in several ways. Most common among them are:
Dividend stocks
Rental properties
Invest automatically in the stock market
Peer-to-peer lending
List your place on Airbnb
Affiliate marketing, cashback sites
Licensing music
Cashback Rewards Cards
Several many other options are available.
Fees and costs of MobileXpression app
The user gets a 15 bonus credit for signing us and installing the app on the device. Then each active week passes user gets two credits. If the device loses connection during that period, it may take a little longer to earn that credit. Different values for credits are available now.
Ten reward credit $5 gift card
15 reward credit $10 gift card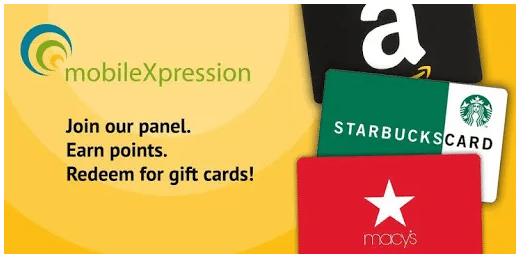 Unfortunately, this app doesn't pay you through Paypal or a check; instead; it allows redeeming reward money is some gift cards like:
Walmart
Amazon
Starbucks
Best Buy
It sends gifts through email. Usually, it takes a few working days to receive the reward codes.

Features
When listing key features, look at the chart below that includes all key features to understand at a glance.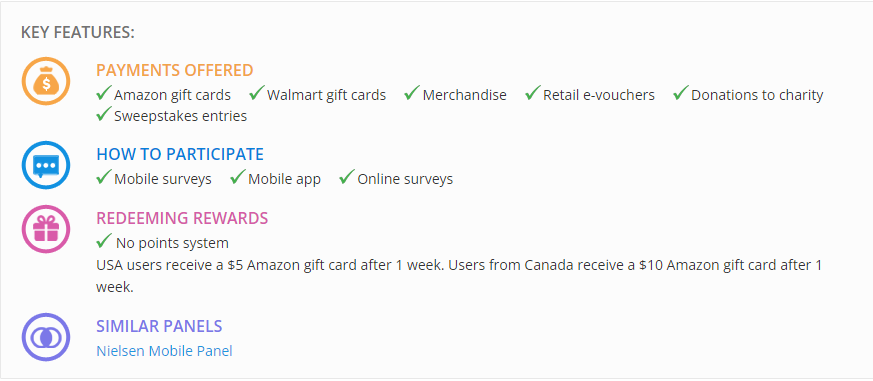 Pricing
Note that:
A user from the USA gets a $5 Amazon gift card while installing the app.
A user from the UK gets £20 after two weeks of activity. Meanwhile, a member from India gets a gift card of 300 rupees after being an active member for two weeks.
It offers a weekly physical reward to keep the prize rolling. A monthly example is:
Week 1: KitchenAid, 14-piece cutlery set
Week 2: Apple iPad Air, Wi-Fi, 16GB
Week 3: Samsung 32″ LED HDTV
Week 4: Canon PowerShot digital camera bundle
How to start?
You can start with the MobileXpression app by following some simple steps.
Step one
In the first step, check your eligibility on the app website by providing information about your device.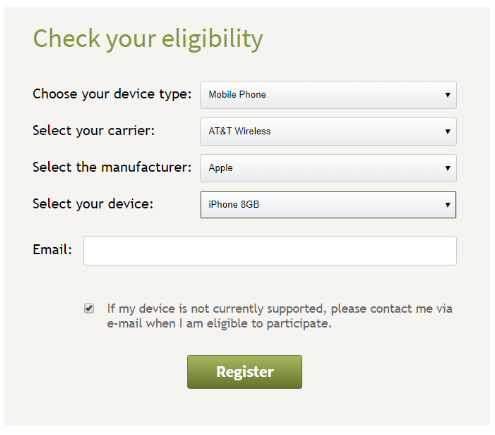 There is no exact list of devices that you can consider eligible; many forums say a virgin phone is a better device to run this app.
Step two
In the next step, option-in to the panel. Then review and accept the privacy policies of this app to continue.
This app collects data of your
Mobile web browsing activity.
Web pages you view and links you access.
Messaging services used.
Overall usage time.
Names of apps and files.
Video streaming.
Usage of camera.
So again, you are selling these data for money.
Step three
In this step, this app will ask a few short questions about your device information and your diagram profiles. You provide your age, household income, education, gender, etc. So this app will set you on the group you belong to get your reward.
Step four
In the last step, enable the app and start making money with MobileXpression.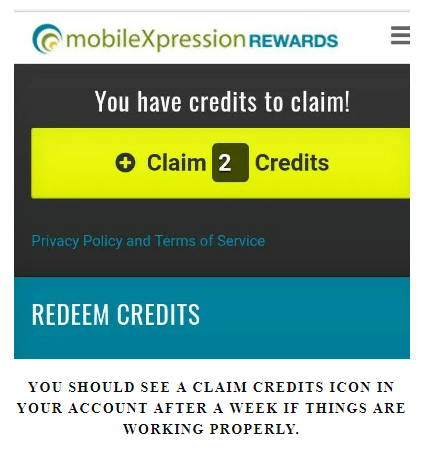 How much could I get for one month using MobileXpression passive income app?
Each credit is worth $0.66 for 15 credit rewards. Holding the credit to complete 15 reward points to redeem is better rather for ten reward points, as you get more. So this app pays $1.32 per week, $5.28 per month, and $63.36 by the year-end of being an active member, and considering the $10 sign-up bonus, the app pays $73 by the year-end, which is completely free money.
Other passive income apps

Pros & cons
| | |
| --- | --- |
| Worth to use | Worth to getaway |
| Allow you to have a completely passive income. | The payment system is in gift cards. |
| No battery draining issues. | Several troubleshooting issues. |
| Monthly $5.28 is a decent amount compared to other similar apps of a similar kind. | This app is not for you if you are unwilling to sell your data. |
Final thought
A passive income app won't make you a millionaire within a few days or months. It just allows you to make some extra cash besides regular income, depending on some criteria. While choosing any app, we suggest checking on complete reviews about that app to understand and learn the potentiality and opportunities.