The idea of a Metaverse or an immersive virtual world has been going around since the early 1990s. However, in the past one to two years, Metaverse has witnessed a remarkable popularity surge along with the introduction of various virtual reality projects worldwide.
Metaverse is an augmented reality universe' beyond' this physical world where people can interact and arrange various activities. Numerous speculations surround this concept and its authenticity; nonetheless, it has strengthened its roots among gamers, artists, businesses, and crypto enthusiasts.
Sandbox is one of the most popular Metaverse projects initiated to gradually merge digital reality into our daily lives.
Let's go through this article to learn about the Sandbox project, its native coin SAND, and its future potential.
What is the Sandbox?
Published by the Pixowl studio in 2011, Sandbox is a virtual reality platform powered on the Ethereum blockchain. The platform allows the players to trade, buy, and sell digital assets or create games in a digital world. The Sandbox provides its users a design software by which they can create and compose a wide range of NFTs such as wearables or buildings, etc.
Players can then monetize their unique digital items on the Sandbox marketplace or other secondary markets. Moreover, this project has allowed users to develop blockchain-based games and assets according to their own choices and creativity.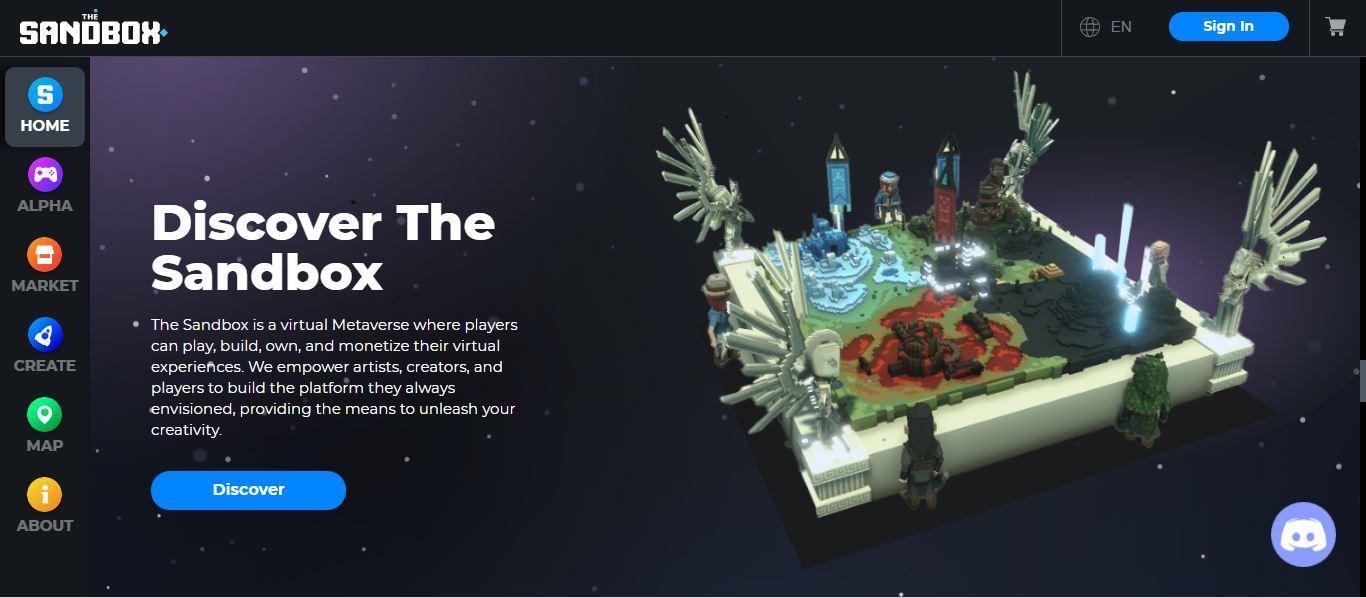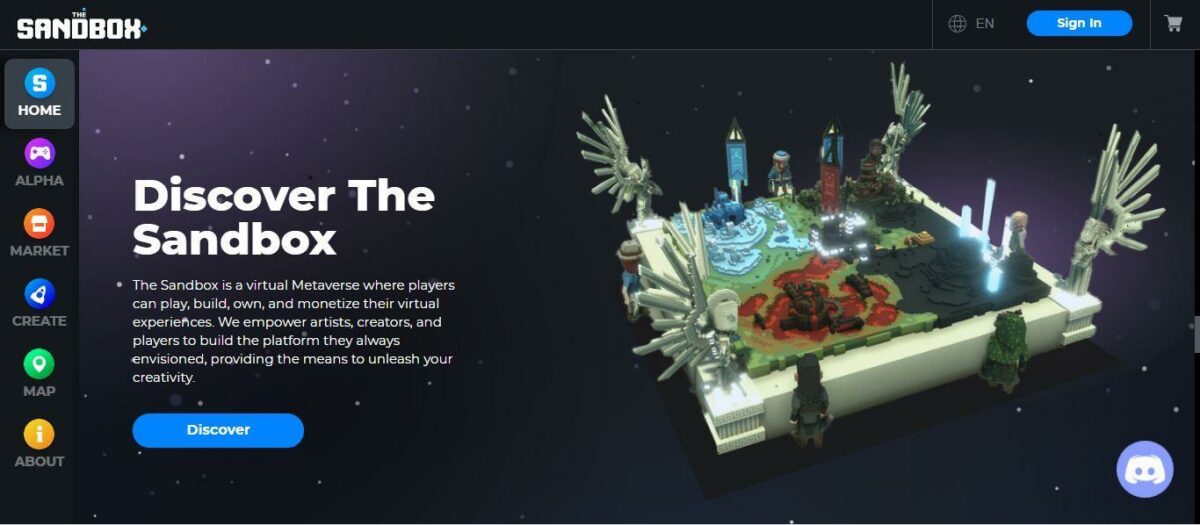 In the Sandbox arena, various LANDs or regions represent the basic gaming area of this Metaverse. These parcels of lands are unique NFTs with considerable value. Players can trade these LANDs or arrange events or festivals on these segments for earning rewards.
SAND token
It is the utility token and the primary transactional coin of the Sandbox platform. It is an ECR-20 coin utilized by players for buying digital assets, staking, designing avatars, and playing games on the Sandbox domain. In addition, participants can earn the SAND coins through in-game trades and contests participation.
According to the platform's future roadmap, its developers plan soon to establish a Decentralized Autonomous Organization (DAO). It would grant the SAND holders voting power and allow them to partake in the project's governance.
SAND coin statistics
Currently, Sandbox has a total market capitalization of around $6.55 billion and a fully diluted market cap of $21.5 billion. The SAND coin has a total fixed supply of 3 billion, indicating a deflationary asset.
As of November 2021, there are 912 million SAND coins in circulation, representing about 30% of the total available supply. Moreover, the coin has an average 24-hour trading volume of $5.2 billion, pointing to its considerable liquidity.
At the time of writing, the coin is trading at approximately $7.18 and has a market dominance of 0.25%.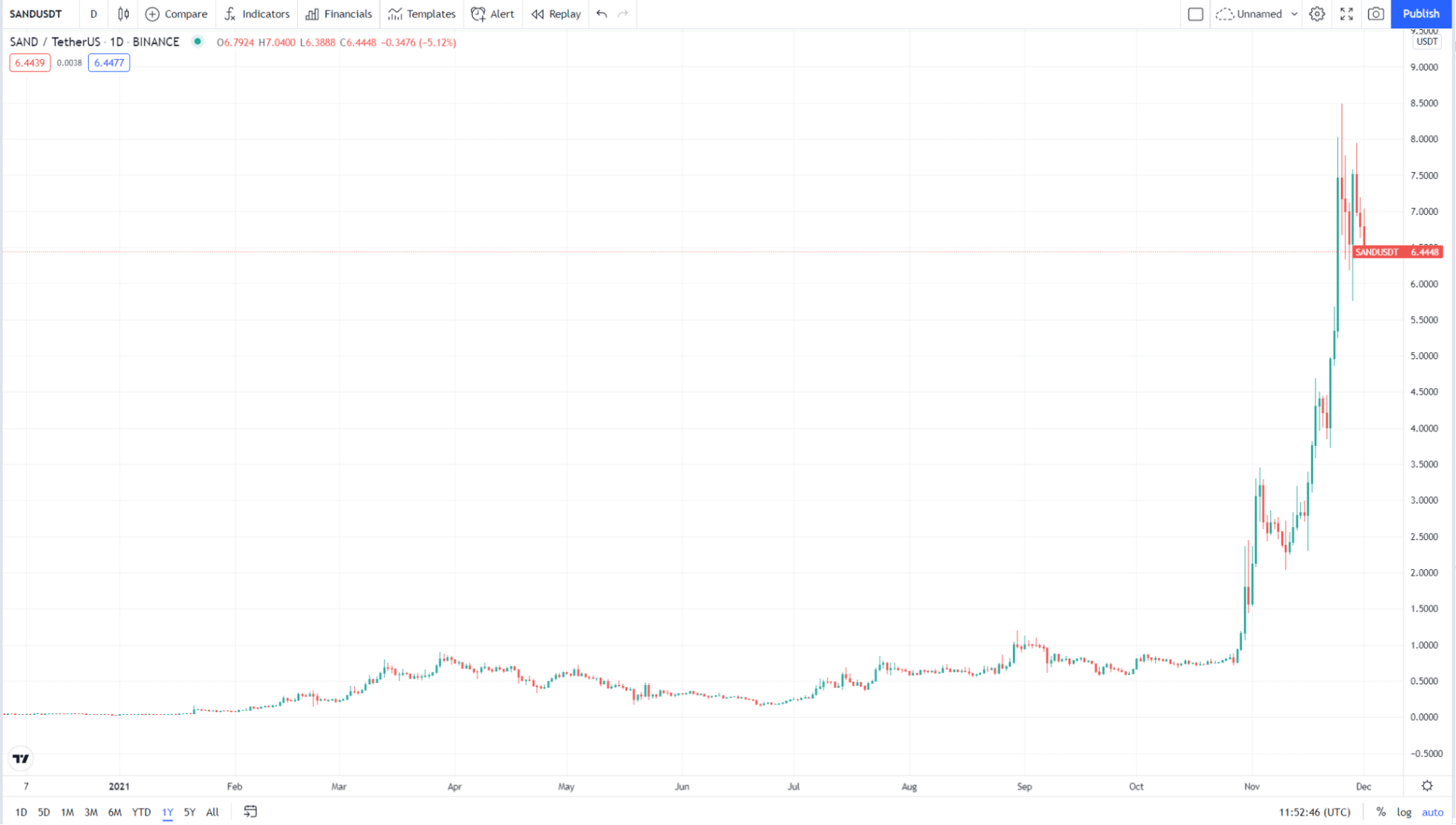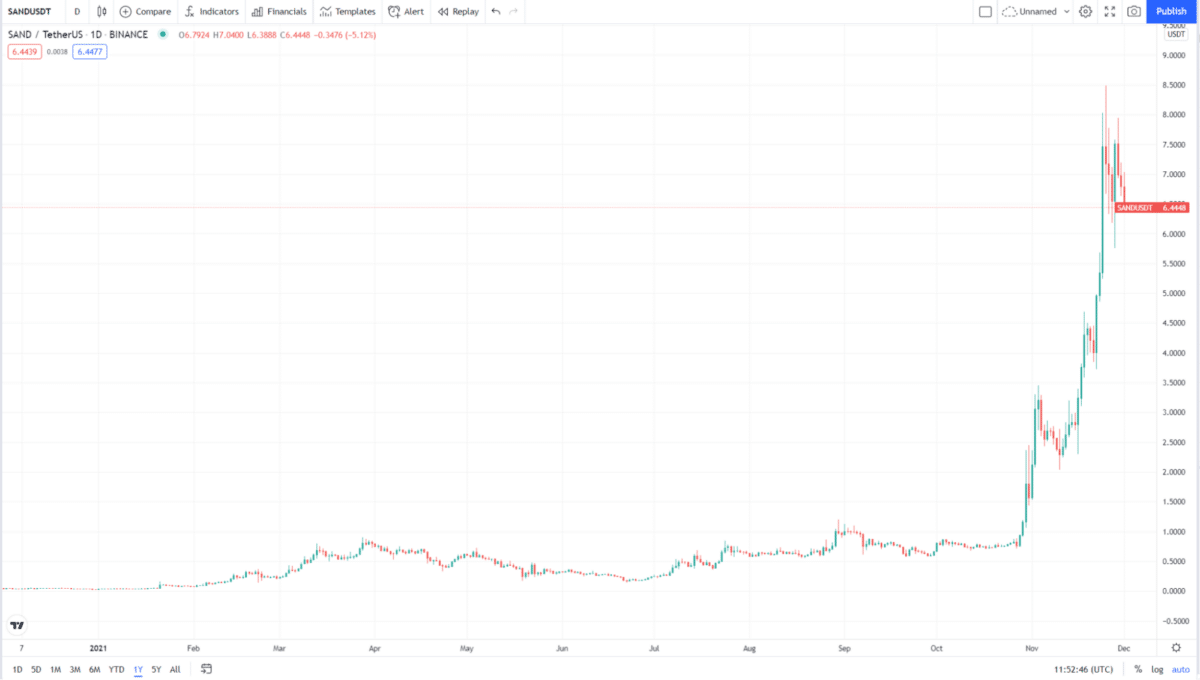 SAND price chart
Sandbox price history
The SAND coin came into the cryptocurrency market at the end of August 2020. The coin's value remained below $0.05 till the start of 2021. Despite minor ups and downs, it could not cross the $1 mark till October 2021.
With Facebook's rebranding announcement, the majority of Metaverse coins underwent a sudden spike. Within the last 30 days, the SAND coin has crossed the $7 mark forming regular and consecutive all-time highs.
With the recent launch of Sandbox-Alpha on 29th November 2021, the coin surged towards an all-time high of $8.51 amid the exciting anticipation. Sandbox-Alpha is a play-to-earn event arranged on the Sandbox where Alpha pass holders can enjoy 18 Metaverse unique experiences.
Sandbox security
The Proof-of-Stake (PoS) consensus mechanism provides security to the virtual and gaming world of Sandbox. In a PoS mechanism, selected miners validate and verify the transactions by staking coins.
In addition, this protocol is energy-efficient and cost-effective. It does not require enormous computational power to secure transactions like the Proof-of-Work (PoW) protocol.
Is SAND coin a worthy investment?
Sandbox Metaverse has revolutionized the virtual gaming industry by integrating it with blockchain technology. It is ideal for individuals who prefer to build games and digital items according to their requirements.
According to crypto analysts and NFT experts, the SAND coin is a good investment option due to its inherent potential. Individuals can exchange personally developed items, LANDs, or play games to earn SAND tokens by engaging in the Sandbox world.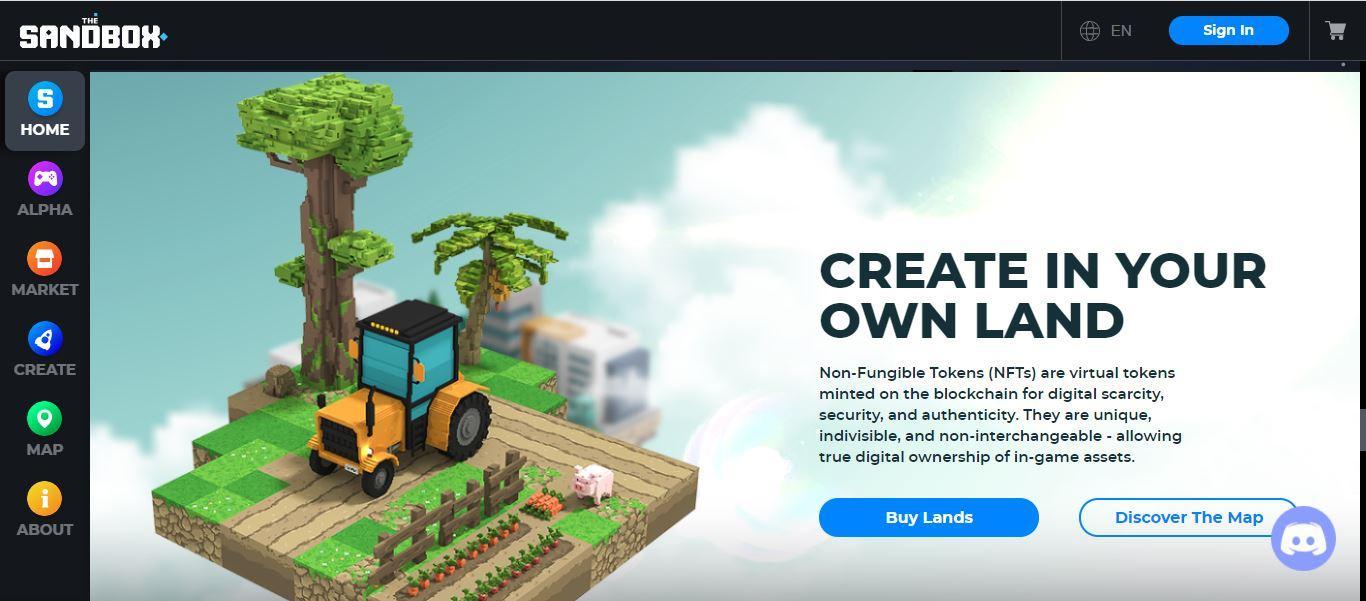 Moreover, Sandbox is a leading Metaverse project that has amalgamated non-fungible tokens with the gaming environment. Sandbox developers aim to morph this platform into an ultimately "decentralized world" where users would be a part of its governance and shape its trajectory. Its current and plans exhibit the promising prospects of this Metaverse and its digital currency.
Sandbox was acquired the Animoca Brands in 2018 for its establishment on blockchain technology. Since then, this virtual real-estate platform has formed partnerships with dominant brands and IPs, including Atari, Rollercoaster Tycoon, The Walking Dead, and many others.
Furthermore, Sandbox has recently raised $92 million in a round led by SoftBank Vision to develop and flourish its open NFT Metaverse.
Fundamental and technical indicators maintain that the SAND coin will continue its upward trend in the upcoming years, making it a suitable investment option for long-term investors. The price can cross the $20 mark by 2022 and reach $50 by 2025.
How to buy the Sandbox (SAND)?
The SAND coin is available as an in-game regulatory currency and on the major cryptocurrency exchanges. Binance is allowing the trading of SAND/BUSD with large trading volumes.
Other centralized and decentralized exchanges offering SAND are FTX, Gate.io, KuCoin, LATOKEN, and Uniswap.
Final thoughts
The Metaverse craze will not bubble out any soon as it is founded on decentralized blockchain technology, cryptocurrencies, and NFTs. The virtual and augmented reality worlds like Sandbox enable the users to create distinctive experiences apart from the physical world.
Sandbox Metaverse has grabbed the attention of NFT and gaming lovers who want to earn real-life rewards and create digital assets. The platform has about 12,000 LAND owners and reported a lifetime gross merchandise value of $144 million. SAND's remarkable growth in recent months indicates a bright future for this digital currency.