Would you like to know what the mining of cryptocurrencies entails and how it may be possible for you to earn money on it?
People are getting involved in the crypto ecosystem thanks to the rapid increase in digital coin prices like BTC, ETH, DOGE, etc., in the first half of this year. Recently, the price of Bitcoin has been oscillating around $41,000, and it is expected to grow more shortly.
Do you know, you can use your computer to solve complex numerical equations to 'mine' these tokens, as well as buy and sell them through exchanges? Let's find out how much you can make while mining digital coins and a list of top mining altcoins.


What are the best cryptocurrencies to mine?
Here are some cryptocurrencies that are considered top of the list for mining. But, first, let's discuss their current prices and chances of growth in the future.
What is ZCash (ZEC)?
It is the first highly secure and confidential cryptocurrency, open-source crypto based on a blockchain. Zerocoin Electric Coin Company created it in 2016. With Zcash, you use cryptographic methods that promise no disclosure to third parties.
Without divulging any information on the second party in the transaction, it enables the mathematical reliability of the transaction to be verified.
From $429 at the beginning of June 2017, the market cap had increased to over $2.5 billion by January 2018.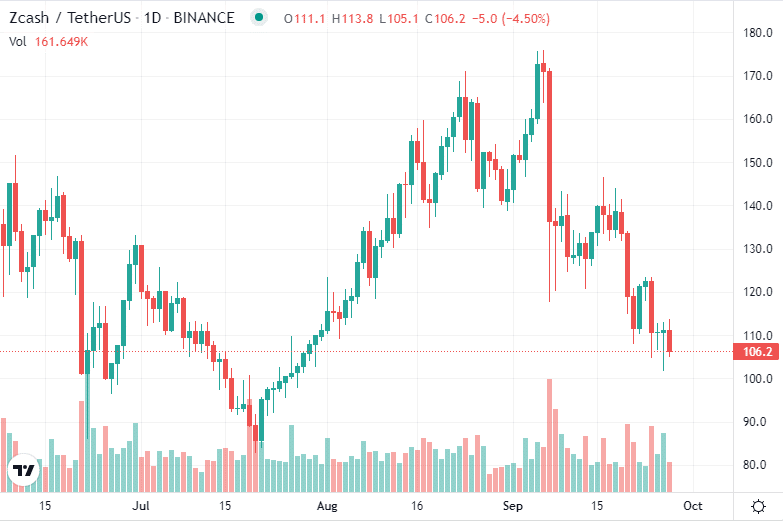 What is the ZCash (ZEC) price prediction for 2025?
ZEC will continue falling in the coming years. It's expected that the price of Zcash will drop to $1 by 2025, according to Wallet Investor.
How to mine ZCash (ZEC)?
Follow the steps below to complete the process in less than 20 minutes:
Install the Zcash wallet on your PC.
Get a mining program for Zcash and install it.
Become a member of a Zcash mining pool.
You can start mining now.
What is Vertcoin (VTC)?
Launched in 2014, the cryptocurrency aims to compete with earlier blockchains, including Bitcoin. It facilitates the transfer of coins between people without the need for third parties to verify transactions.
An excellent run for VTC coin began in May 2017 and topped out at just less than $10 in January 2018.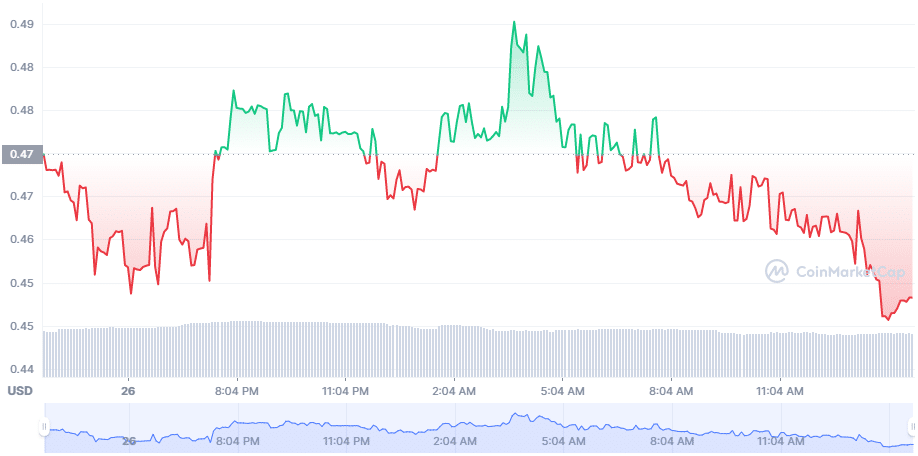 What is the Vertcoin (VTC) price prediction for 2025?
By 2025, the VTC price is expected to be at $1.24.
How to mine a Vertcoin (VTC) coin?
Open a web browser and install Vertcoin.
Click miner.
Connect to a mining pool and link it with the address of your wallet.
Start mining.
What is Aeternity (AE)?
It is a cryptocurrency based on real-world data. Oracle's blockchain integration combines real-time and real-world information. The performance of Aeternity can also be enhanced through off-chain calculations.
In just a year after its launch, it increased 753% in value from $0.684297 to over $5.86, giving investors a return of 753%.
The all-time high for Aeternity was reached on April 29, 2018.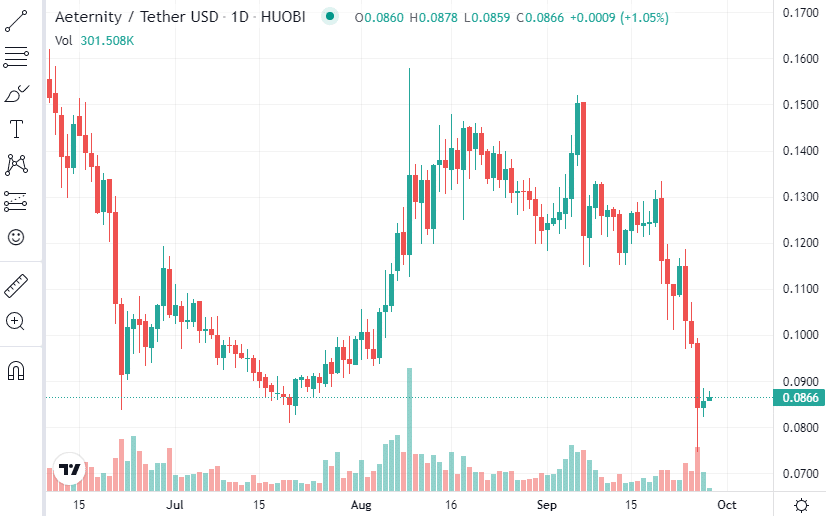 What is the Aeternity (AE) price prediction for 2025?
In 2025, one Aeternity (AE) will be worth approximately $4.0548.
How to mine Aeternity (AE)?
Create a wallet.
Download mining software.
Edit the bat file.
Start mining.
What is Raven Coin (RVN)?
On January 3, 2018, Bram Cohen invented this digital currency. It is one of the most lucrative cryptocurrencies to mine in 2021. As a result, it makes it easy for one party to generate assets and the other party to transfer them.
With the KAWPOW protocol and X16R algorithm, RVN is easily mined on laptops, smartphones, and even computers. As with Ethereum and Bitcoin, RVN uses the same type of asset transfer system.
On June 26, 2019, Raven Coin crypto hit $0.073 per RVN token but reversed to previous bear market lows in 2020.
What is the RavenCoin (RVN) price prediction for 2025?
The price of this coin in 2025 is predicted to be $0.2963343566.
How to mine RavenCoin (RVN)?
The first thing you need to do is create a wallet.
Generate a wallet address for your RVN.
After selecting a mining pool, you can begin mining.
It is a good idea to begin your RVN mining operation on Blocksmith, Bsod, and Cruxpool.
What is Monero (XMR)?
Investors and miners have been taking a keen interest in Monero due to its extraordinary growth. In crypto mining, this coin uses the CryptoNote system, which emphasizes equity and fairness.
As one of the most profitable cryptocurrencies in 2021, Monero has more than $3 billion market capitalization. The RandomX hash algorithm is used as the hash function, and the supply is unlimited. Hence, it has an impressive two-minute unique block time.
Its value increased from $10 in January 2017 to $494 in January 2018.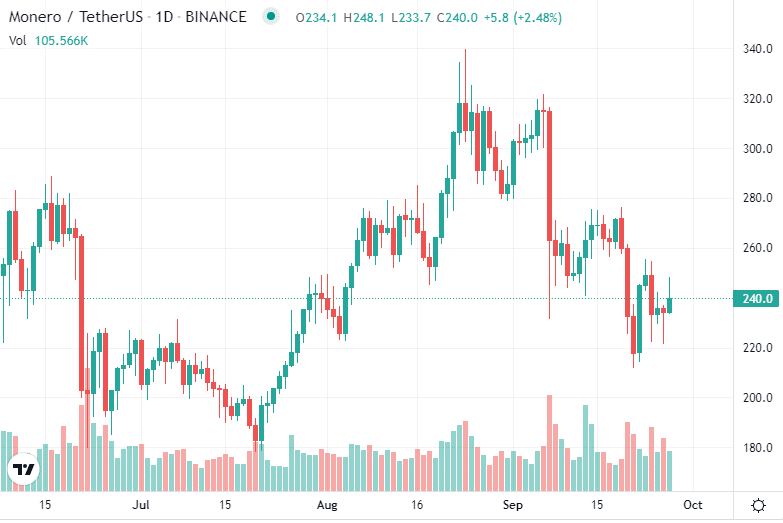 What is the Monero (XMR) price prediction for 2025?
It is predicted that the price of this coin will increase to $500 by 2025.
How to mine Monero (XMR)?
Install the appropriate hardware. CPU cards are ideal for mining Monero.
Create an address for your wallet. Your mining revenue must be monitored and received by a Monero wallet address.
Get mining software. XMRig is a popular way to mine Monero.
Set up mining software.
Now is the time to start mining.
Pros & cons
| | |
| --- | --- |
| Worth to use | Worth to getaway |
| The hardware does not need to be specialized. | Blockchain technology is not easy to use and requires proper handling. |
| A perfect place to start if you're interested in mining. | The energy consumption and hardware costs of mining cryptocurrency are high. |
| It is an educational opportunity of a lifetime. | Frauds and scams are sometimes prevalent in the crypto industry. |
If you own a new generation graphics card, you can make a lot of money with this process. An unbiased site that calculates the profitability of cryptocurrency mining estimates that you can earn $7 a day from an RTX 3080.
But you also need to consider the amount of electricity used to power the card. With an average electricity price of ten cents per kilowatt-hour worldwide, you would lose approximately $0.60 a day to your electricity company.
A successful person in this market, Gitzes, produces about .0055 Bitcoin a day, or $216 at today's prices after paying the mining pool fee of 1.25%. The cost of electricity is around $30 a day, so he's making about $186 a day, or about $5,700 a month. If Bitcoin and energy prices do not fluctuate significantly, he will recoup his investment in approximately 11 months.
Final thoughts
Crypto-mining is gaining considerable interest nowadays as people are scrambling to participate in it while watching their friends making huge money through it. Therefore, if you consider the forecast of crypto-coins, you will be able to choose the best one for you to mine today.