Crypto investors often rely on crypto trading bots to generate passive income from the marketplace. This approach becomes attractive as investors can customize or develop the trading bots according to their strategy and implement them by following some straightforward steps. Moreover, such bots allow passive income and involve no emotional trading.
However, it is essential to have a clear concept or specific understanding when creating any trading bot and following specific procedures to obtain the best results by limiting risks. In the following section, we will dive deep into trading crypto bots and how to create them with the top five list.
Types of the crypto trading bots
These computer programs or software directly interact with exchange platforms and place trades on behalf of investors depending on the market context. They usually track the price movement of cryptos and execute trades according to the predefined set of programming rules that users set. The typical parameters bots use to determine market context include volume, time, price, orders, etc. These are programmable with investors' preferences and tastes.
There are several types of trading crypto bots are available such as:
These are the simplest types of bots that make trade decisions depending on various technical indicators such as MACD, RSI, SMA, etc. Users can modify logic and parameters.
They involve automated executing to ensure liquidity and investment strategy to fill up the order book, enabling participants to execute orders anytime.
Crypto advanced trading bots
They intend to provide service to advanced-level users and don't require implementation and strategy to operate. Advanced trading bots enable configuring on their own from scratch according to users' desires.
They make money from price differences between pairs on the same exchange or price fluctuations in different exchanges.
They collect data from several platforms like trading views, social media, telegram channels, blogs, and other sources and execute trades according to their signal recommendations.
Crypto trading bots with statistical arbitrage
The primary concern of these bots is to determine the price correlation between cryptocurrencies. These statistical bots assign each coin a rating depending on the market context.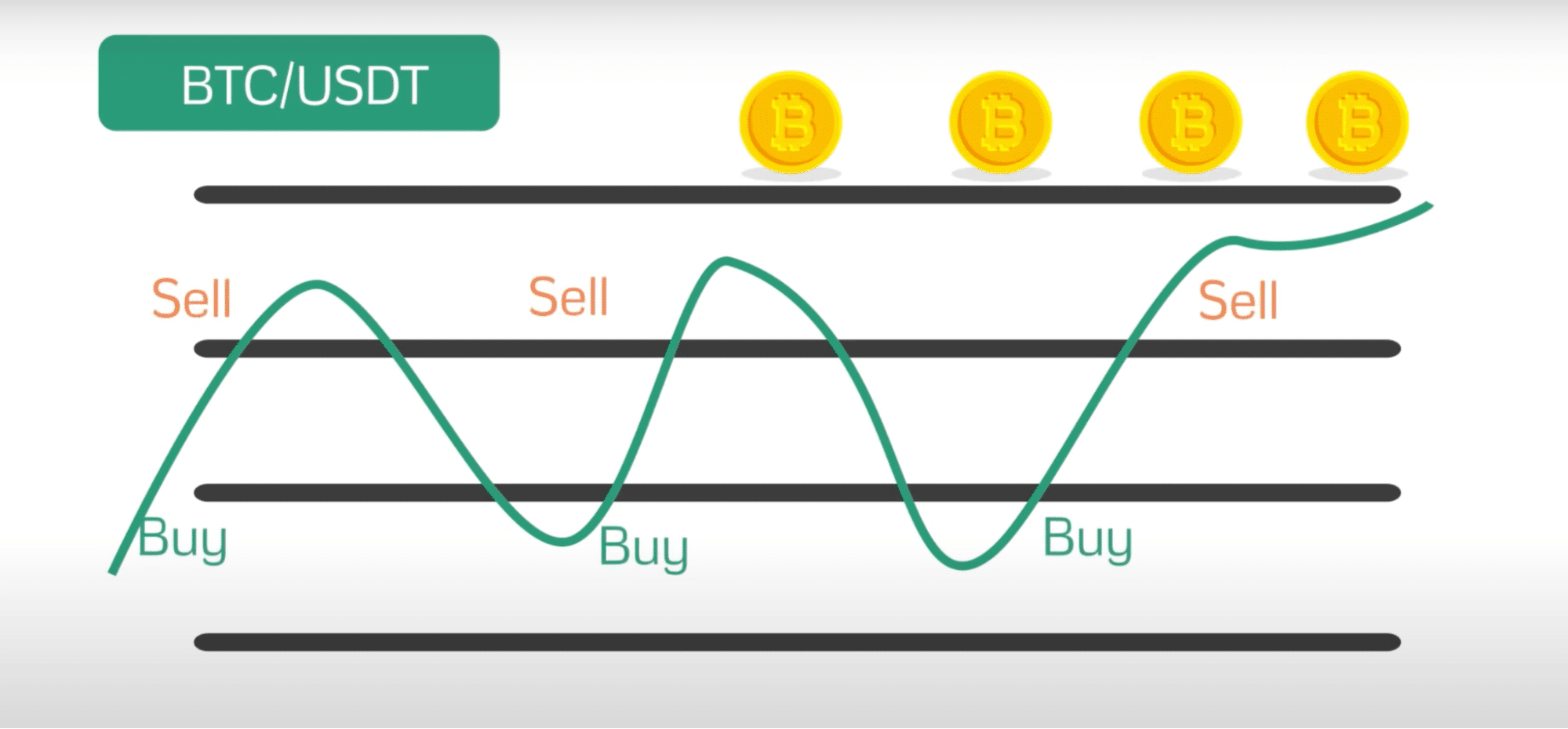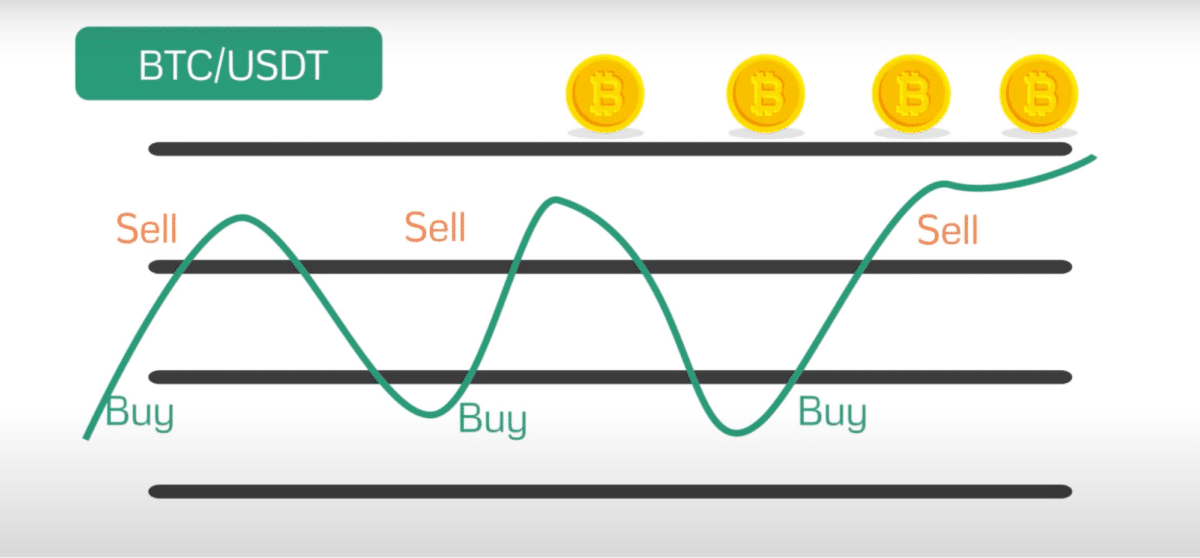 How to generate a high profit by trading crypto bots?
Generating considerable profits from crypto bots depends on what types of bots you choose, creating/modification, and implementation. The essential factor is to choose the best one first.
When choosing the best bots, check on them:
What types of logic the bot supports is a crucial factor. Check on available indicators, parameters, and market information.
Choose bots that may involve some simple clicking to create your desirable strategy. Otherwise, if you have sufficient programming knowledge, the story can be different.
The cost of the bot is another vital factor when choosing. It is not wise to purchase a bot worth $100 with a $300 capital.
Crypto investors must pay attention to the security measurement and verify the team behind the bot is efficient in protecting their information.
Check the profitability factors before choosing bots.
How to build your trading crypto bot?
Creating crypto trading bots is straightforward when following specific guidelines as shown below:
Select programming language
List exchanges of your desire
Create accounts
Select cryptos that you prefer
Pick your desirable bot
Determine your bot architecture
Compile, code, or modify
Test your bot and deploy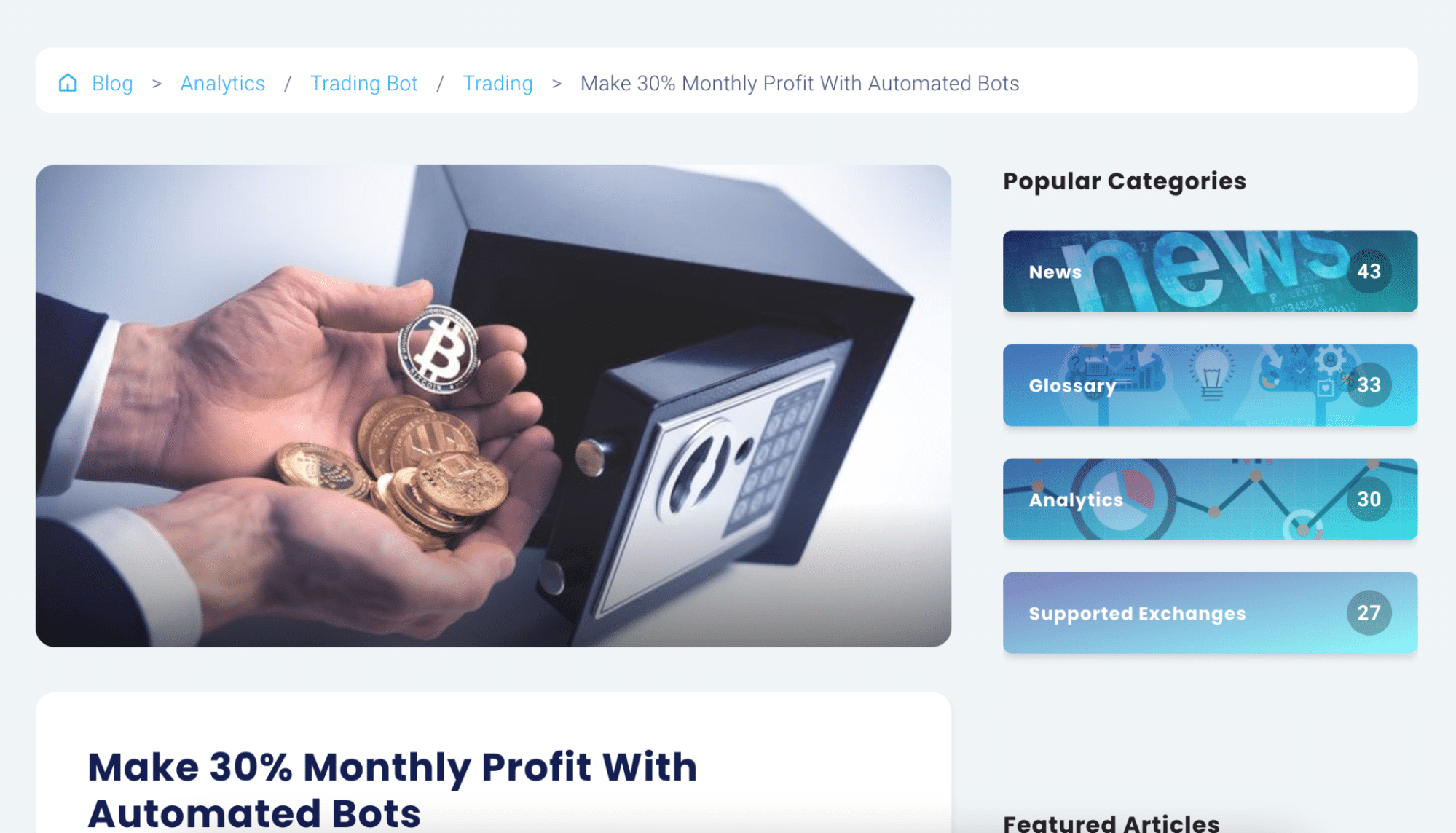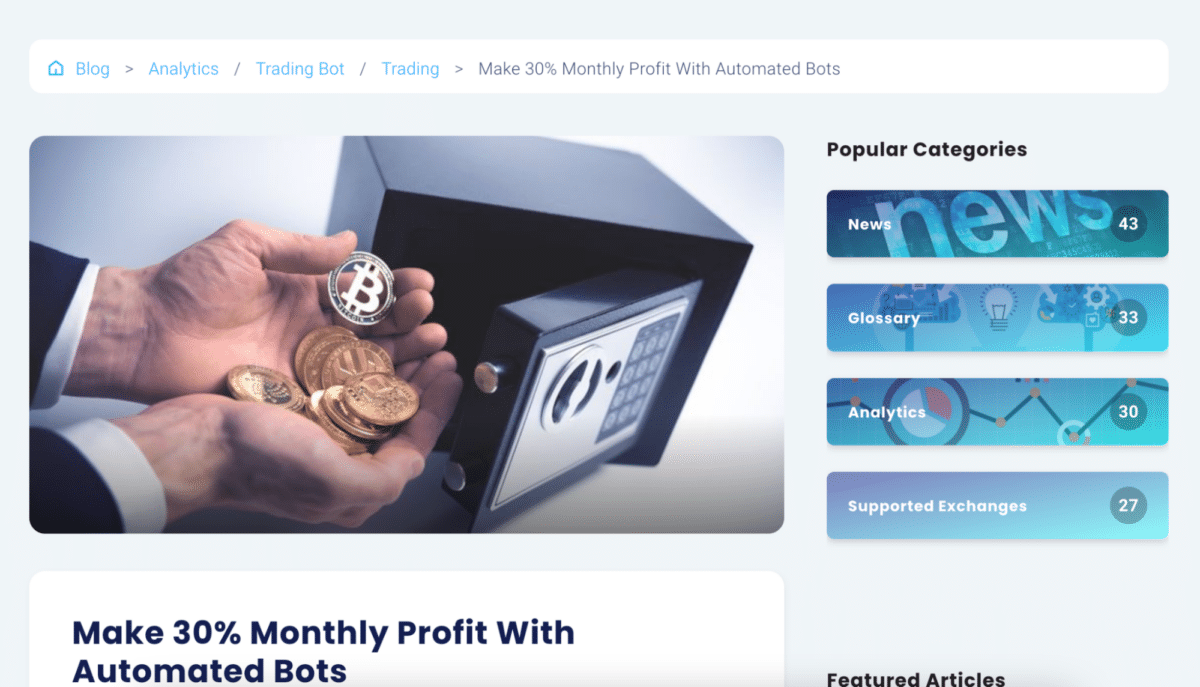 How to create passive income with Bitsgap trading crypto bot?
This application allows users to analyze 1000+ cryptos and 25+ exchanges. It includes different trading bots, including futures bots, grid bot, take profit for bots, trailing up & down for bots, and unlimited smart orders.
You can customize and develop your bot using this application. Moreover, Bitsgap allows testing before deployment so that you can check potentiality before implementation. According to Bitsgap, a trader can make a 30% profit per month using this platform. However, this rate may vary depending on the market condition and bots setup.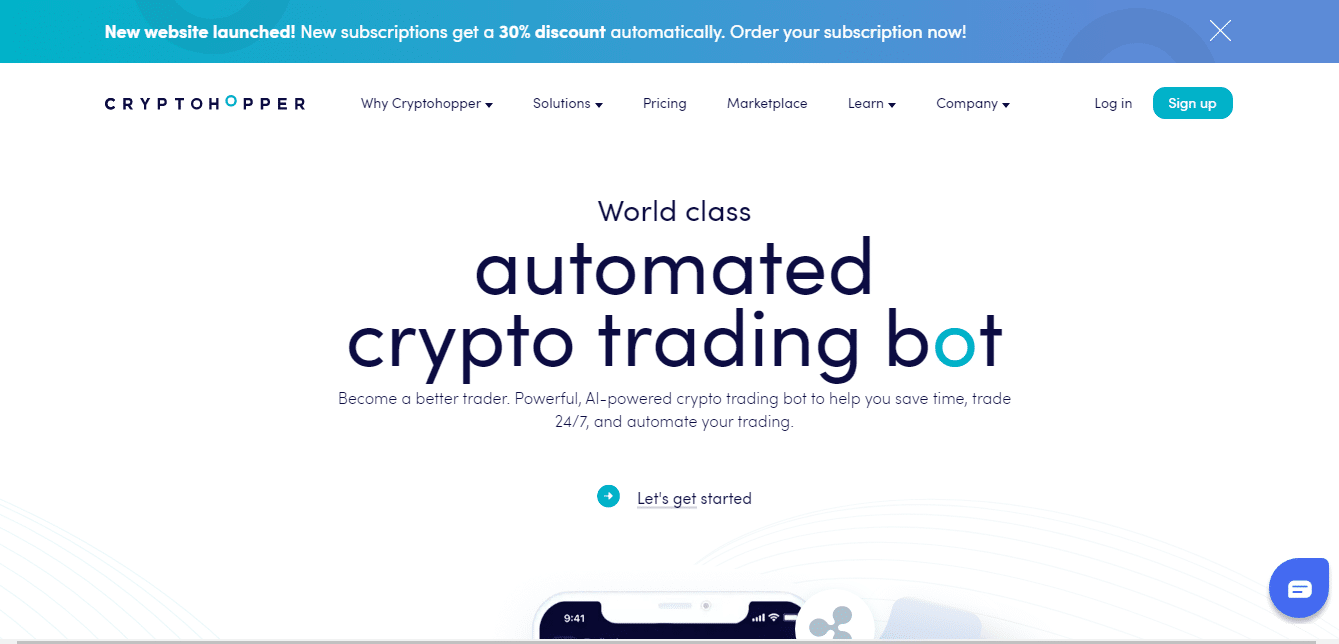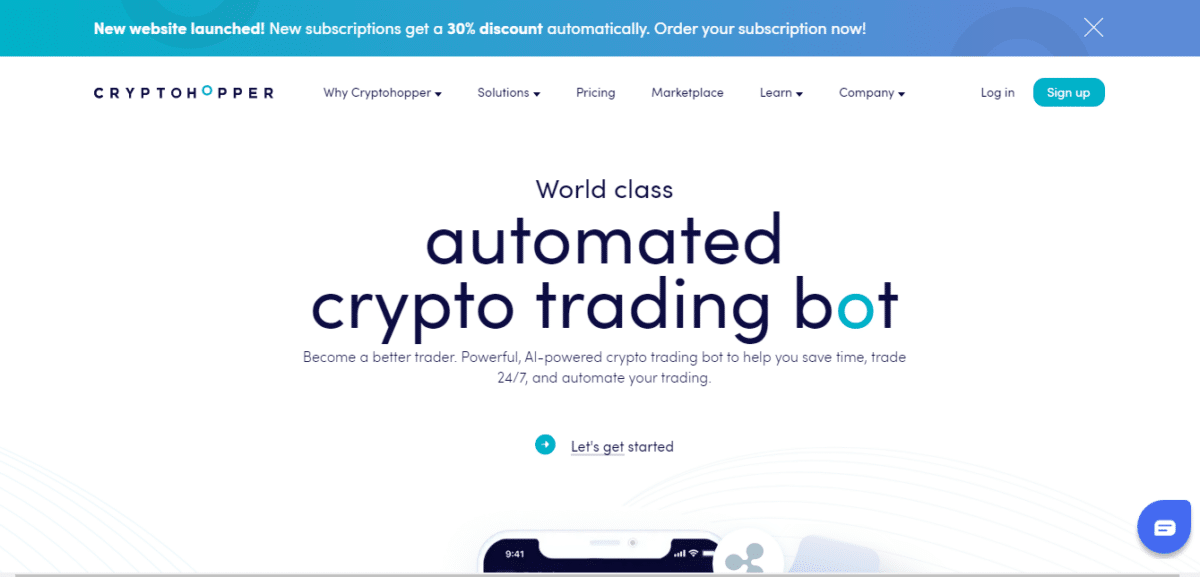 How to create passive income with Cryptohopper trading crypto bot?
Another app allows users to create bots with their technical analysis. Advanced users can use 90+ candle patterns and 30+ indicators to develop their bots, including EMA, BB, RSI, and other technical tools.
The platform has a user-friendly interface and mobile apps for android & apple versions. It allows paper testing with robust backtesting data, and the available bots are AI, market-maker, mirror trading, and arbitrage. Users can earn as much as 20% a month with this platform, depending on the market condition.
How to create passive income with the Trality trading crypto bot?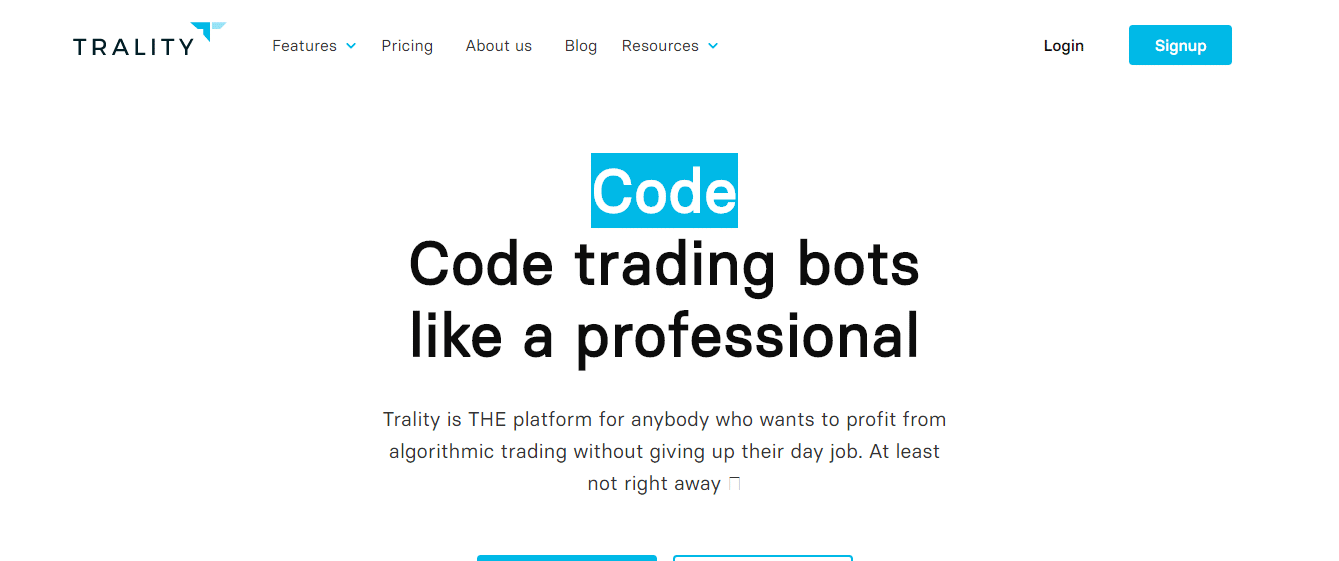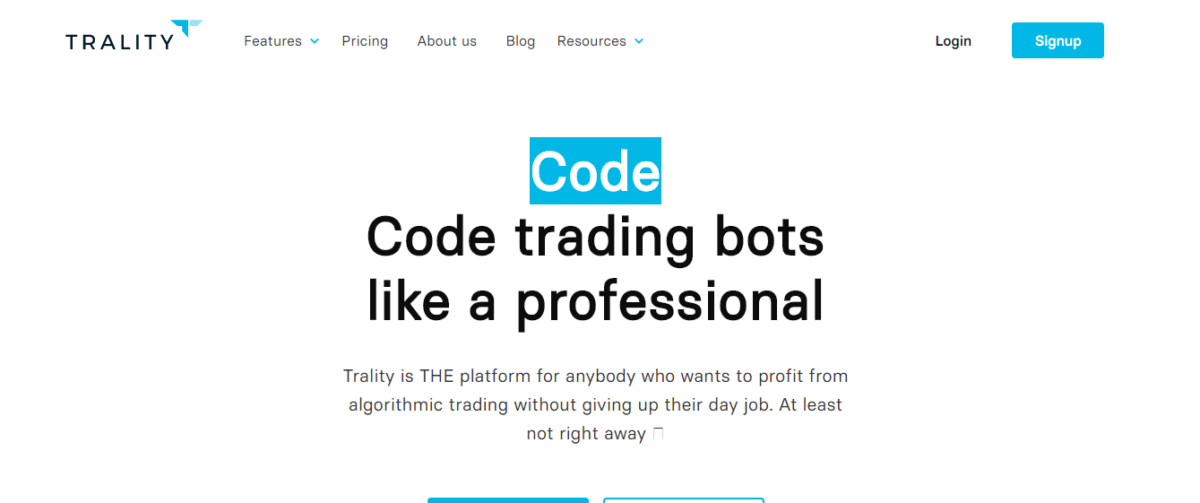 It is another application that includes an in-browser Python code editor alongside a rule builder. Users who are coding experts can use a code editor; otherwise, rule builder enables developing trading bots with no coding knowledge.
You can apply boolean logic over 100+ technical indicators in Trality. The platform currently has no mobile application and enables blazing-fast backtesting. The cloud-based live trading of this application makes it attractive to crypto investors. Moreover, the profitability of this platform depends on how users build their bot. Therefore, Trality does not offer any guarantee of profit from the platform.
How to create passive income with the Coinrule trading crypto bot?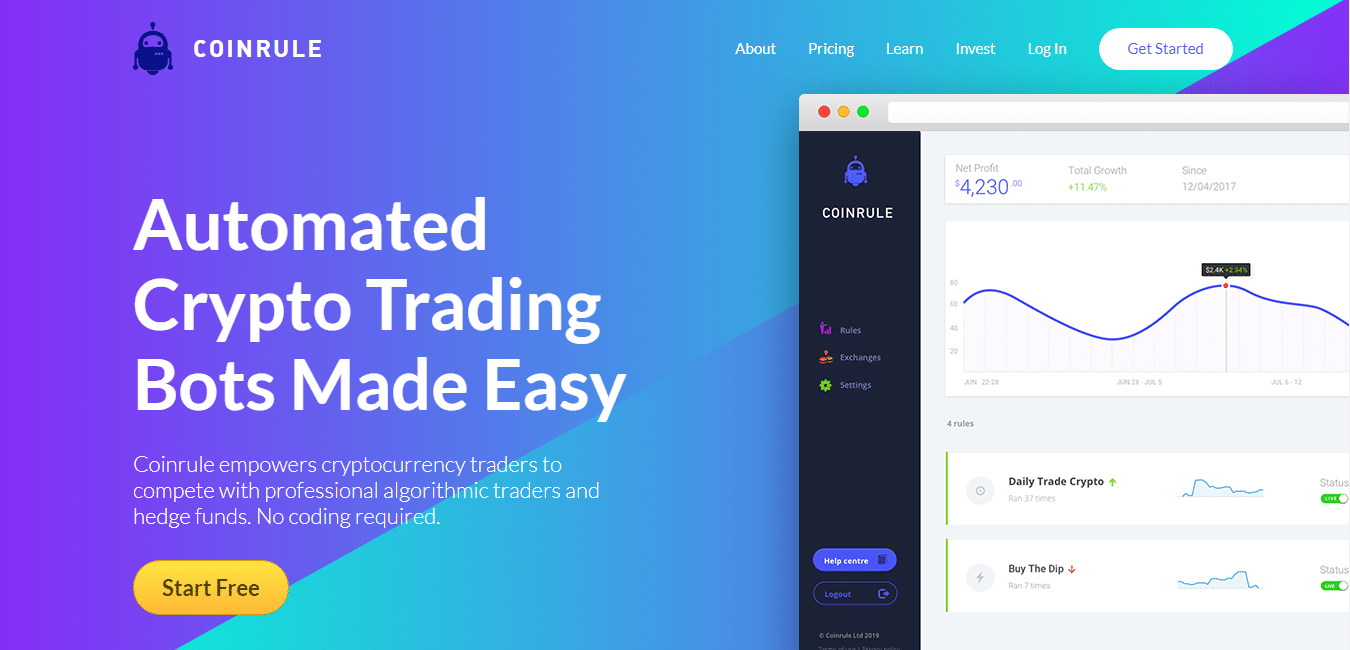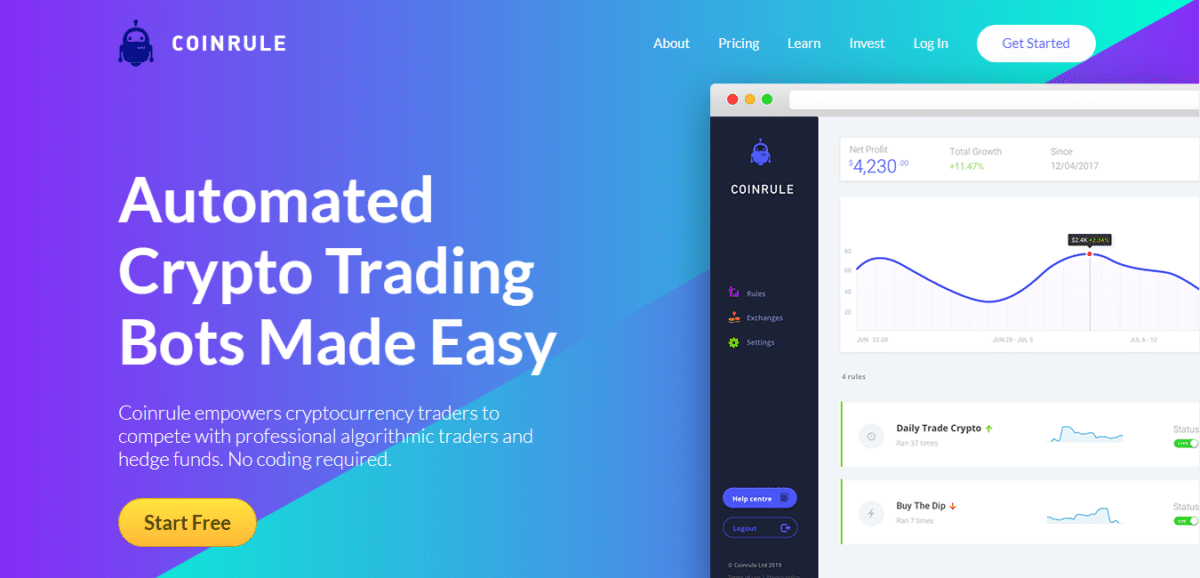 Coinrule is another attractive application that offers military-grade encryption and real-time customer service. Any user can create automated trading rules using various popular indicators, including MACD, RSI, SMA, etc. You can trade 24/7 using this application, and it enables robust backtesting.
This app contains 150+ rules and different trading bots, including trend following techniques, order types, accumulation bot, and conditions and triggers. Earnings from this platform depend on the investment, package, and strategy traders use for their accounts.
How to create passive income with the 3Commas trading crypto bot?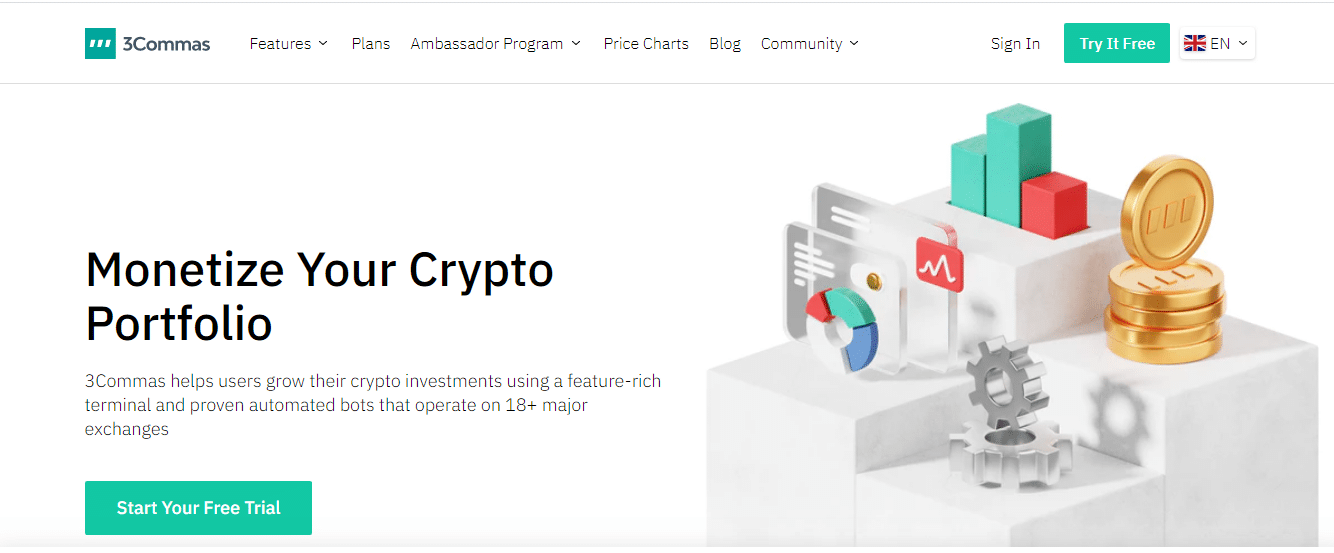 You can consider 3Commas among the top applications that offer single, multipair bots and allow copy settings of other bots. This application provides margin notifications through emails, browsers, and mobile apps. Support paper trading and backtesting.
Moreover, it helps crypto investors earn money from all phases of market movements, such as bullish, bearish, or sideways, enabling buy/sell automation signals and 24-hours trading with technical indicators. 3Commas contains various bots such as DCA bots, grid bot, options bots, trading view, crypto-signals, and smart trade.
Pros and cons of crypto trading bots
| | |
| --- | --- |
| Worth to use | Worth to getaway |
| Trading bots don't allow delay or human error. | Although the crypto bot executes automated trading, it still requires monitoring and supervision. |
| These applications have preset goals and allow emotionless performance. | There are cyber security risks as crypto trading bots use API to operate. |
| Trading bots have predefined trading rules, so they restrict unsystematic trading. | It is mandatory to have a particular level of understanding while creating any trading crypto bot. |
Final thought
Cryptos have become attractive investments recently. Many crypto bots enable creating or customizing using various logic and algorithms. Some platforms allow the development of trading bots without even having any programming knowledge. Choose your bot wisely and must backtest to check the potential of your training bot before deploying.