The use of technology made many people consider mobile gaming as a source of entertainment. Moreover, the recent surge of Bitcoin and mobile usage allowed people to make money from playing games. Still, many people wonder whether it is possible to make money online by playing games, but the recent popularity of games like Cryptopops or Cryptolites made a difference.
Bitcoin is a cryptocurrency that runs through a distributed ledger technology, and it is not tied up with any bank or financial institutes. However, transactions through BTC are secure as every transaction is recorded in a public ledger that everyone can see. On the other hand, there are more than 5000 cryptocurrencies globally, but Bitcoin is considered their mother.
Earning BTC by playing games would be an exciting way to get what people want from spending time online. The following section will present the top five crypto android games that allow earning Bitcoin as a reward.
Three things to know about crypto android games before starting:
Bitcoin is the world's first cryptocurrency that reached a one trillion market cap due to massive user adoption.
Android is an open-source platform where downloading games and apps are easy from Google Play Store.
Earning money by gaming has become a popular way to make money, where the presence of Bitcoin makes this process efficient.
CryptoPop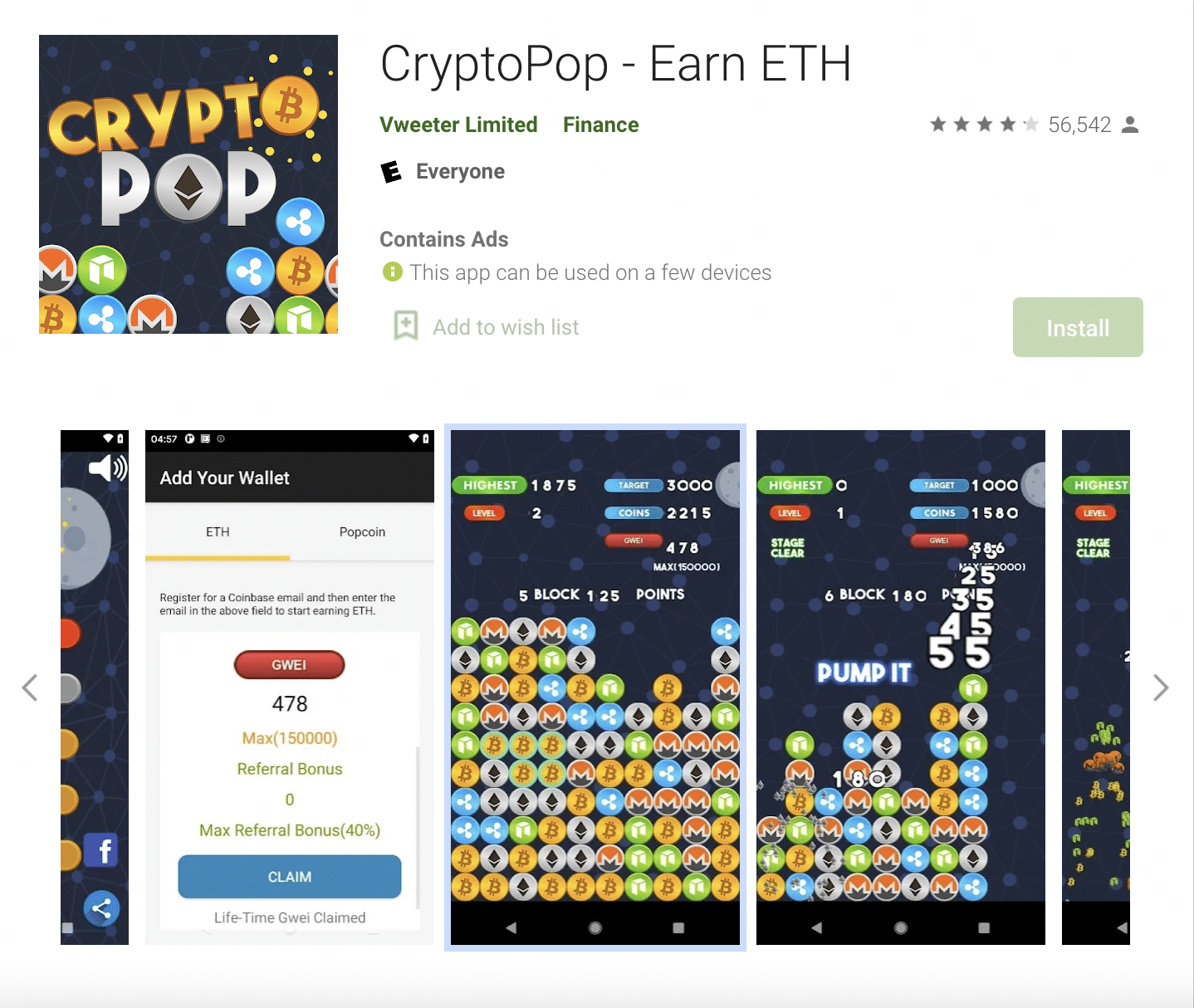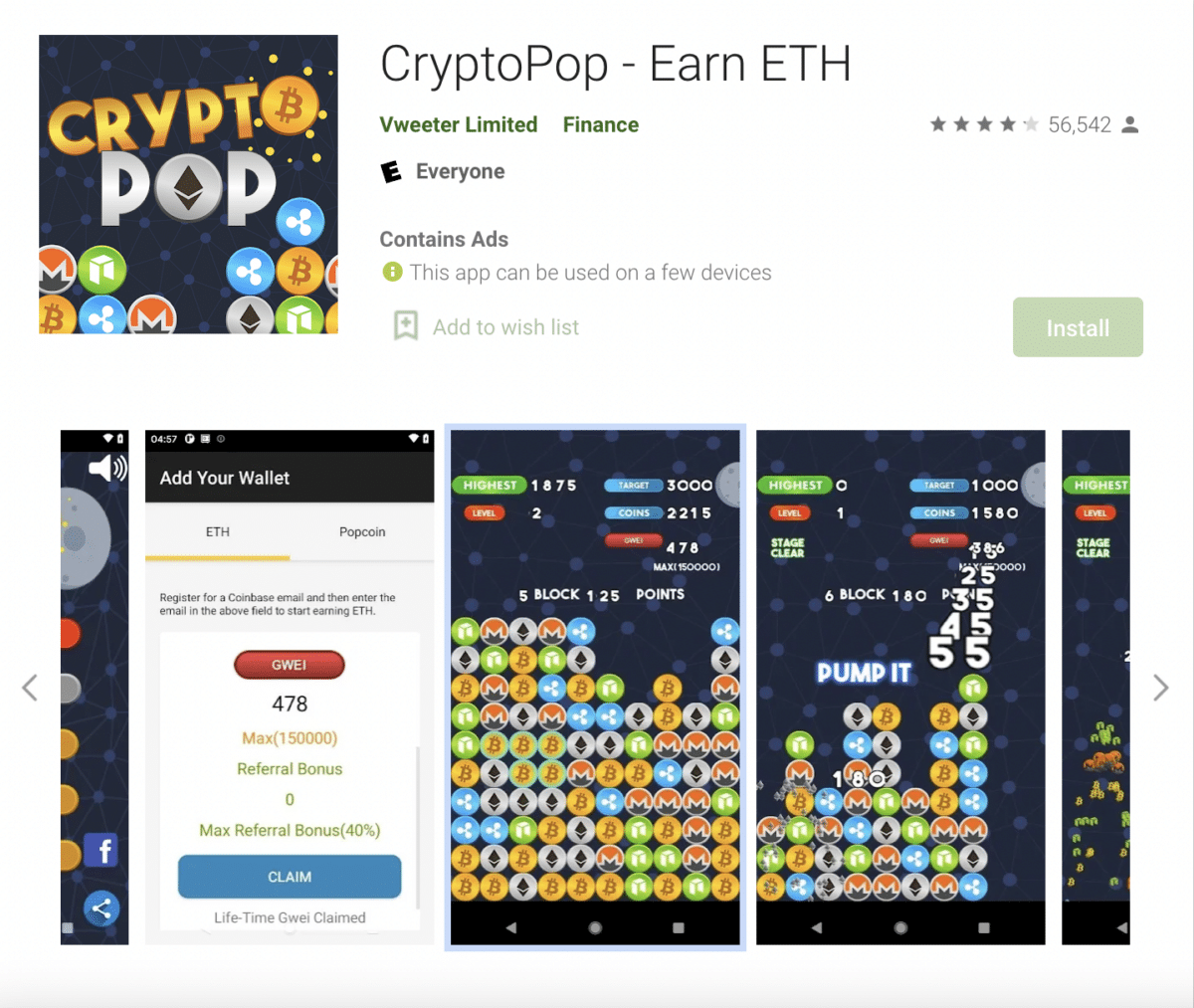 How to earn?
Cryptopop is similar to Candy Crush, where playing it may provide Bitcoin, Ripple, Monero, and Ether as a reward. The points you will achieve by playing games will be rewarded.
Cryptopops now offers Popcoin and Ether as a digital token, but like the crypto usage increases, investors may experience addition to other crypto coins like Litecoin, BNB, and Dash. Before joining the game, you should have an active wallet in Coinbase, where you have to input your email address and wallet address in the address section. Once you have achieved enough points on the game screen, you can claim it from the wallet section by tapping the claim button.
Bitcoin Bounce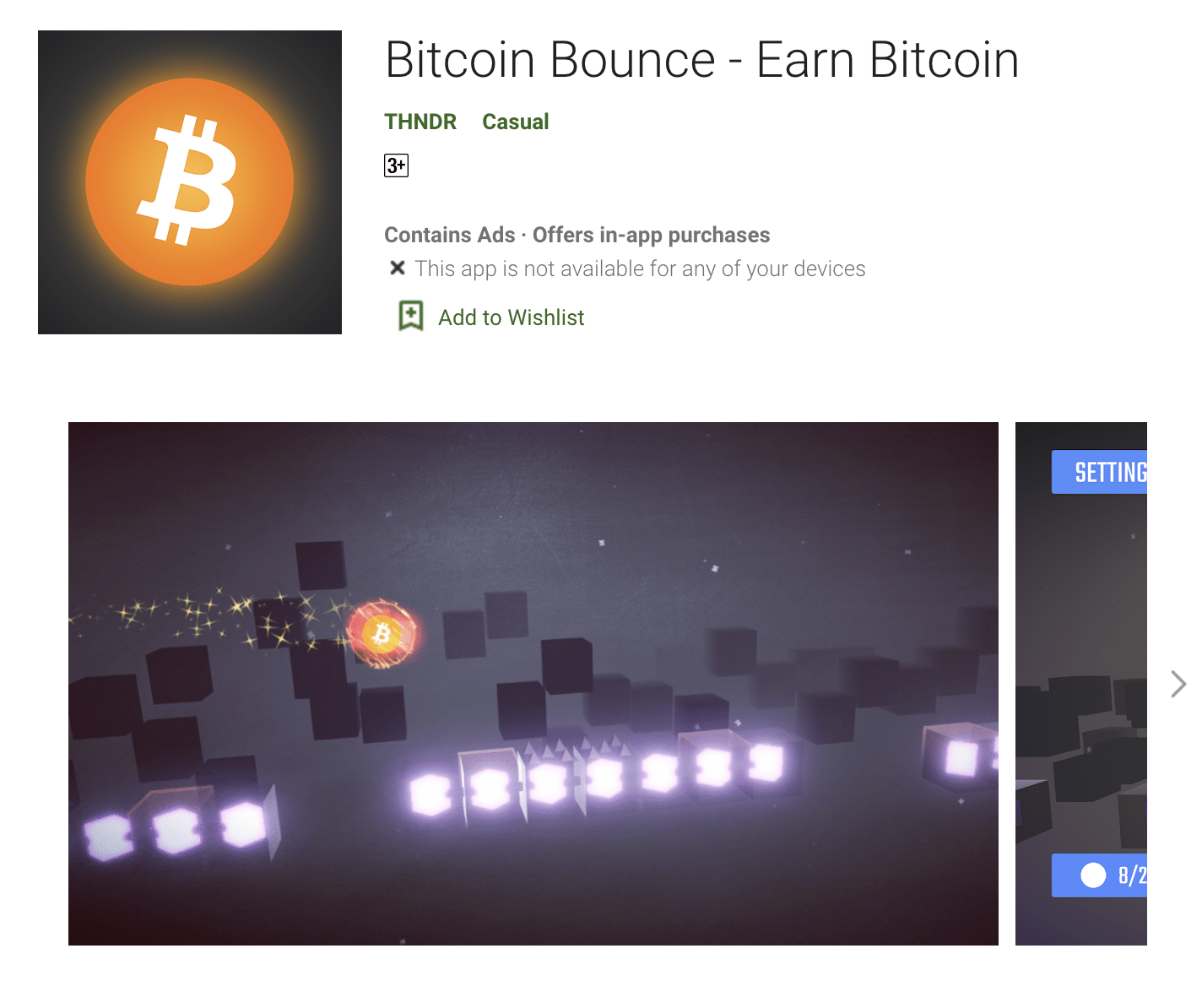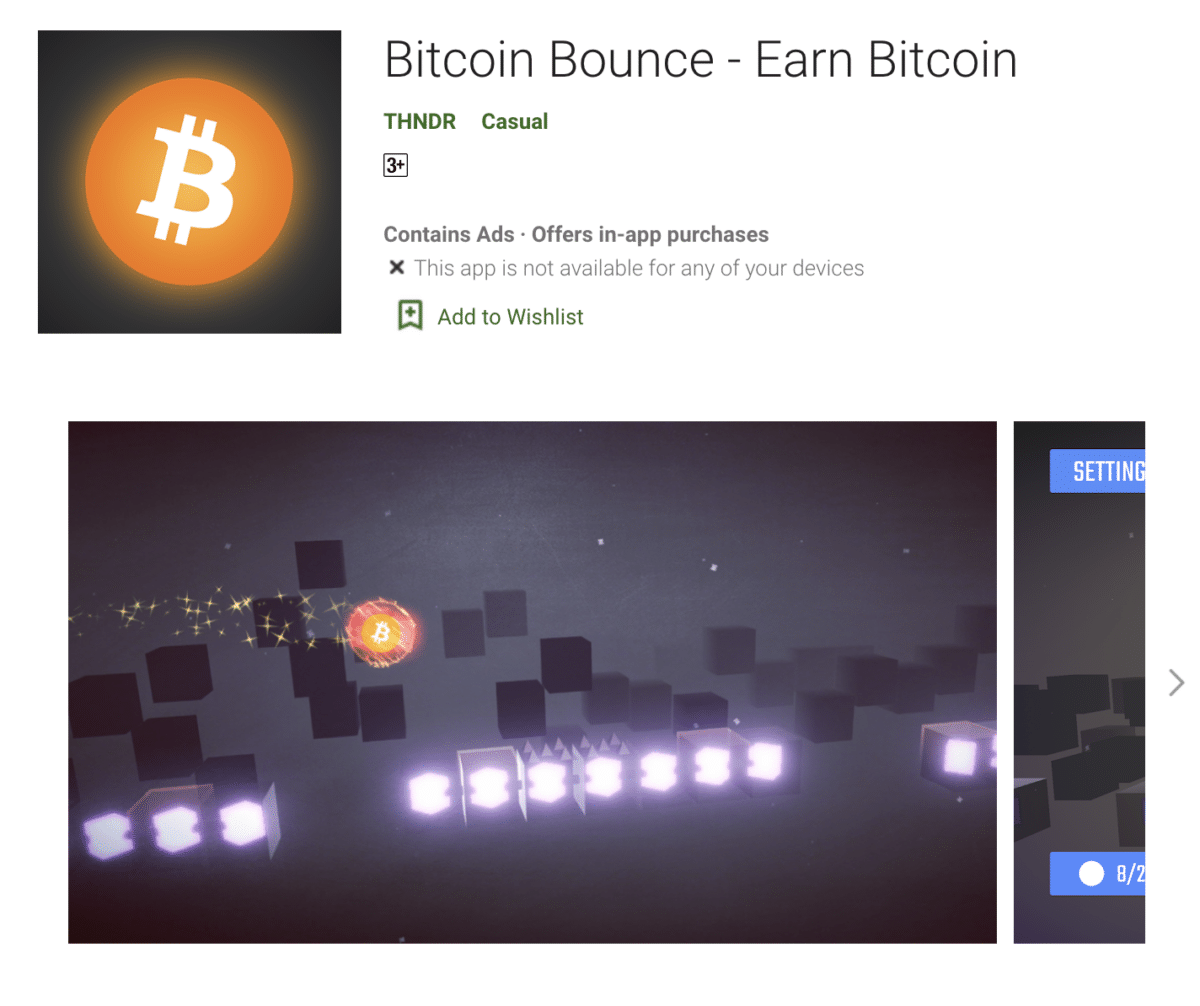 How to earn?
It would be another profitable Bitcoin game where users can make money by bouncing it from one platform to another without falling. Moreover, you can use power-ups to stay longer in the game and earn more money.
Moreover, this game has a free prize draw from where you can claim free Bitcoin via raffle draw. Before joining the prize, you have to input the THNDR ticker, and you can cash out your can instantly through a Bitcoin wallet. Currently, supportive BTC wallets are ZEBEDEE, Breeze Blue wallet, Bitcoin Lightning wallet, and many more.
CropBytes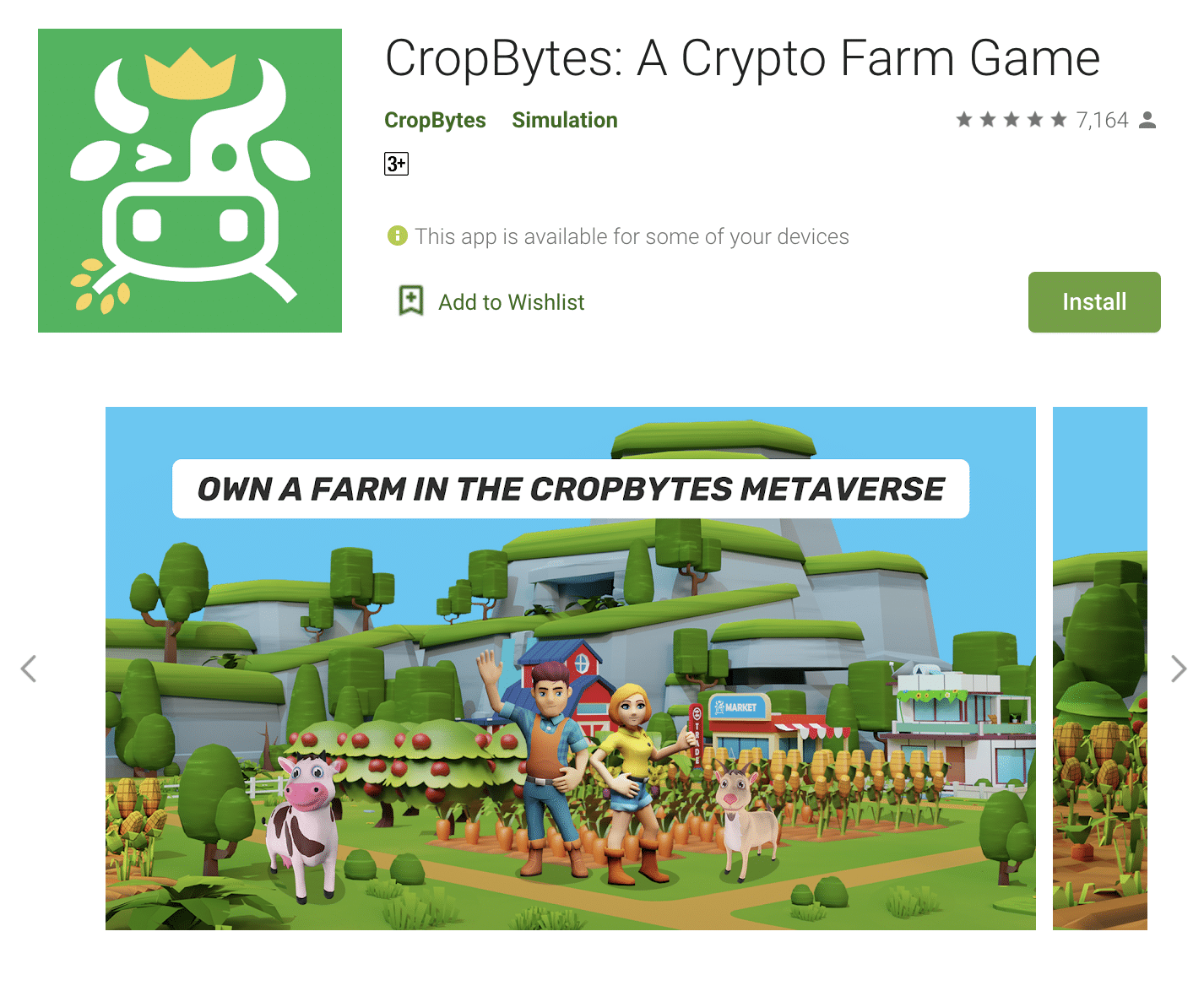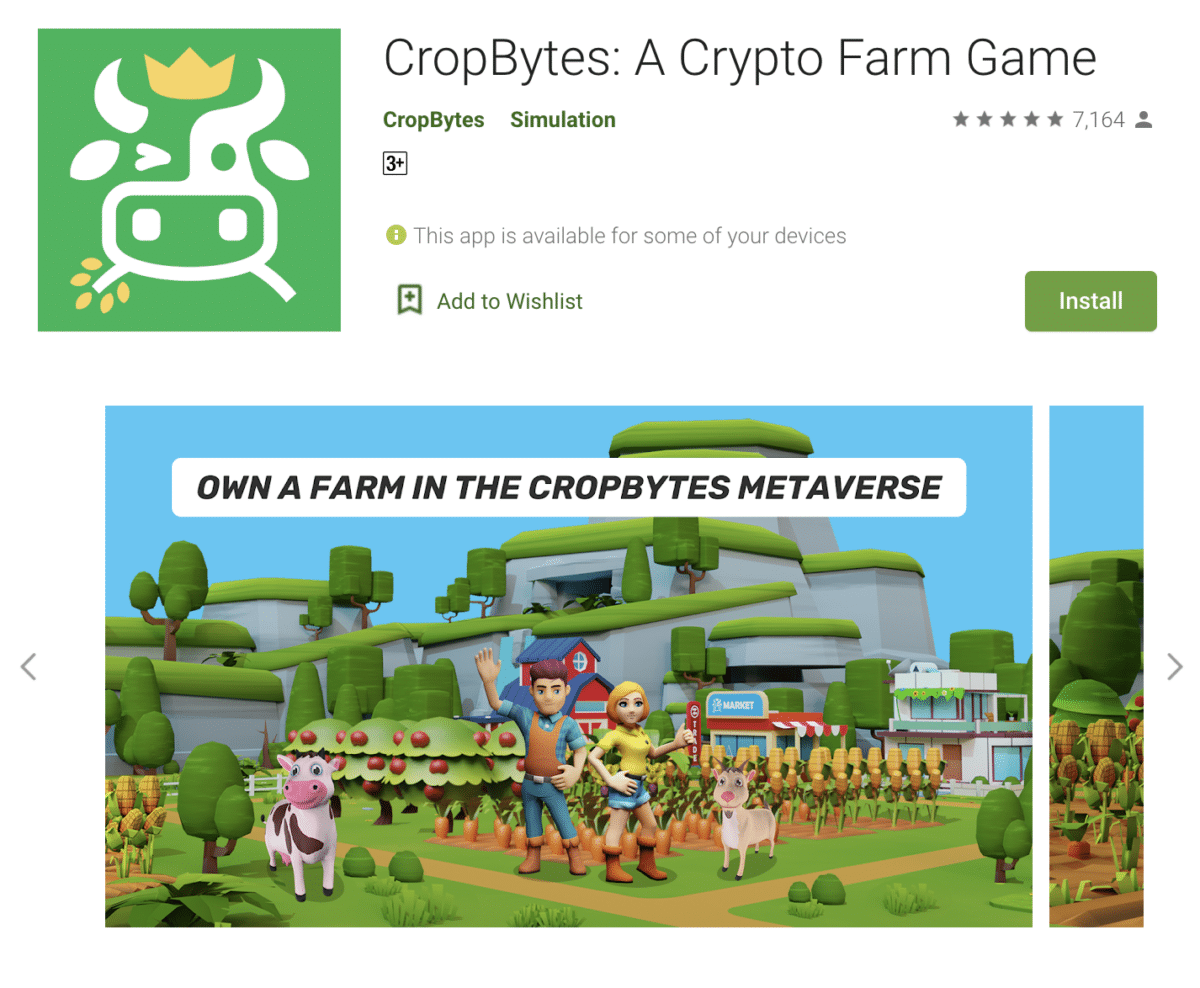 How to earn?
It is similar to Farmville or other farming games where you have to act as a farmer, trader, or investor to build a farming business. Like a traditional business, you have to grow crops, feed livestock, and collect products as a part of the process. Later on, you can sell your products to the market and earn cryptocurrencies through the game. After that, you can re-invest your earnings and make your business even bigger.
The first phase of earning money through this game is to sign up using the email addresses and users' information. Later on, the system will provide some trial assets that you can use in the next seven days. After completing the trial, you have to buy gaming staff to grow your business. Once you earn profits as a form of cryptocurrencies, you can request a withdrawal by contacting them.
0xUniverse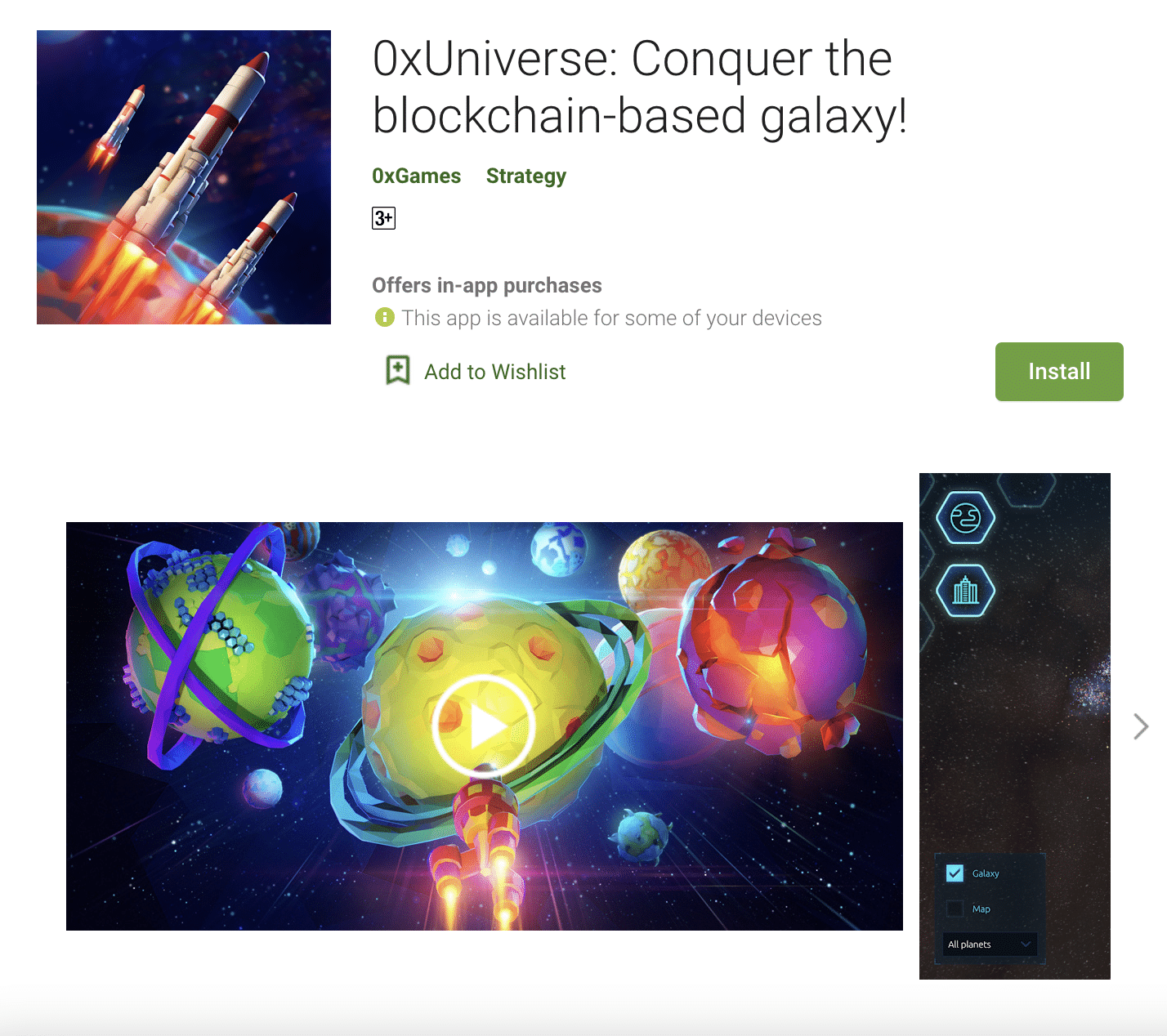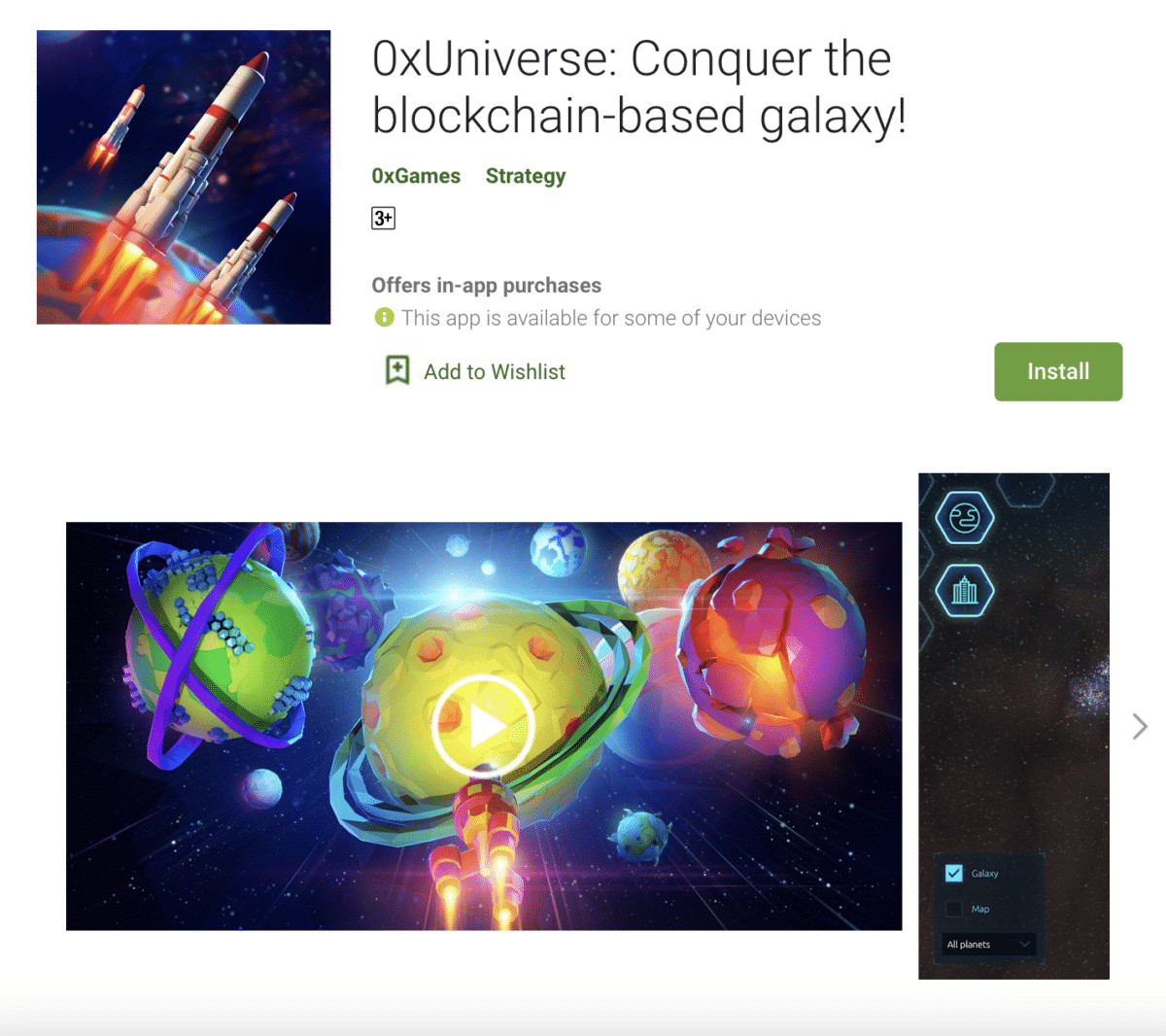 How to earn?
0xUniverse has a strong position in building spacecraft games that run through blockchain technology. Therefore, you can launch exploratory efforts to find new worlds and discoveries in this game. Besides, you have to extract resources to carry out research and unravel its mysteries.
0xUniverse is free-to-play for all but make sure you invest money by purchasing one planet as an NFT. The purchase should pass the auction process where buying a single, or multiple worlds are possible. All transactions of this game happen through the Metamask wallet for playing on the desktop. On the other hand, you can use the Arkane wallet for mobile.
Alien Run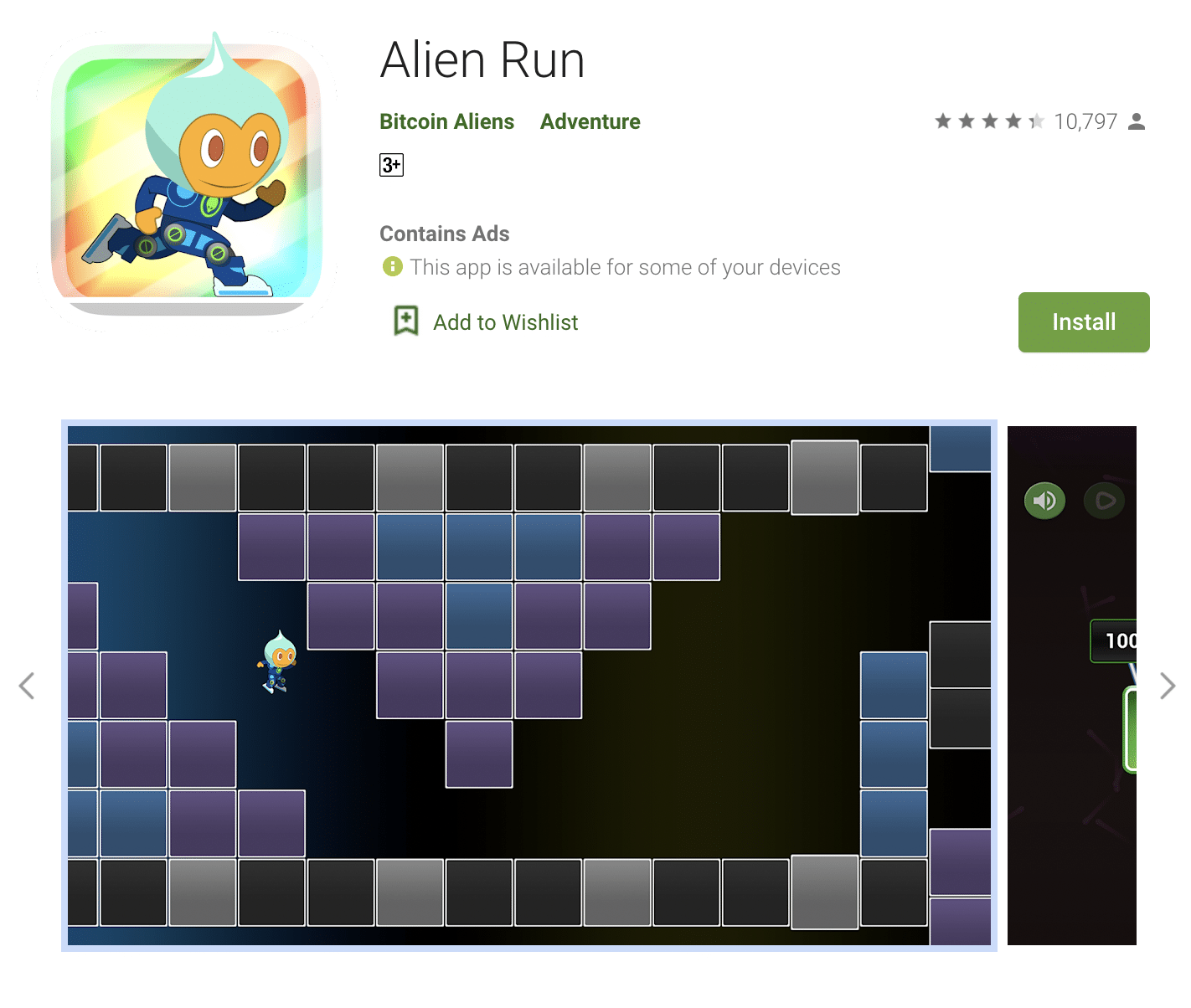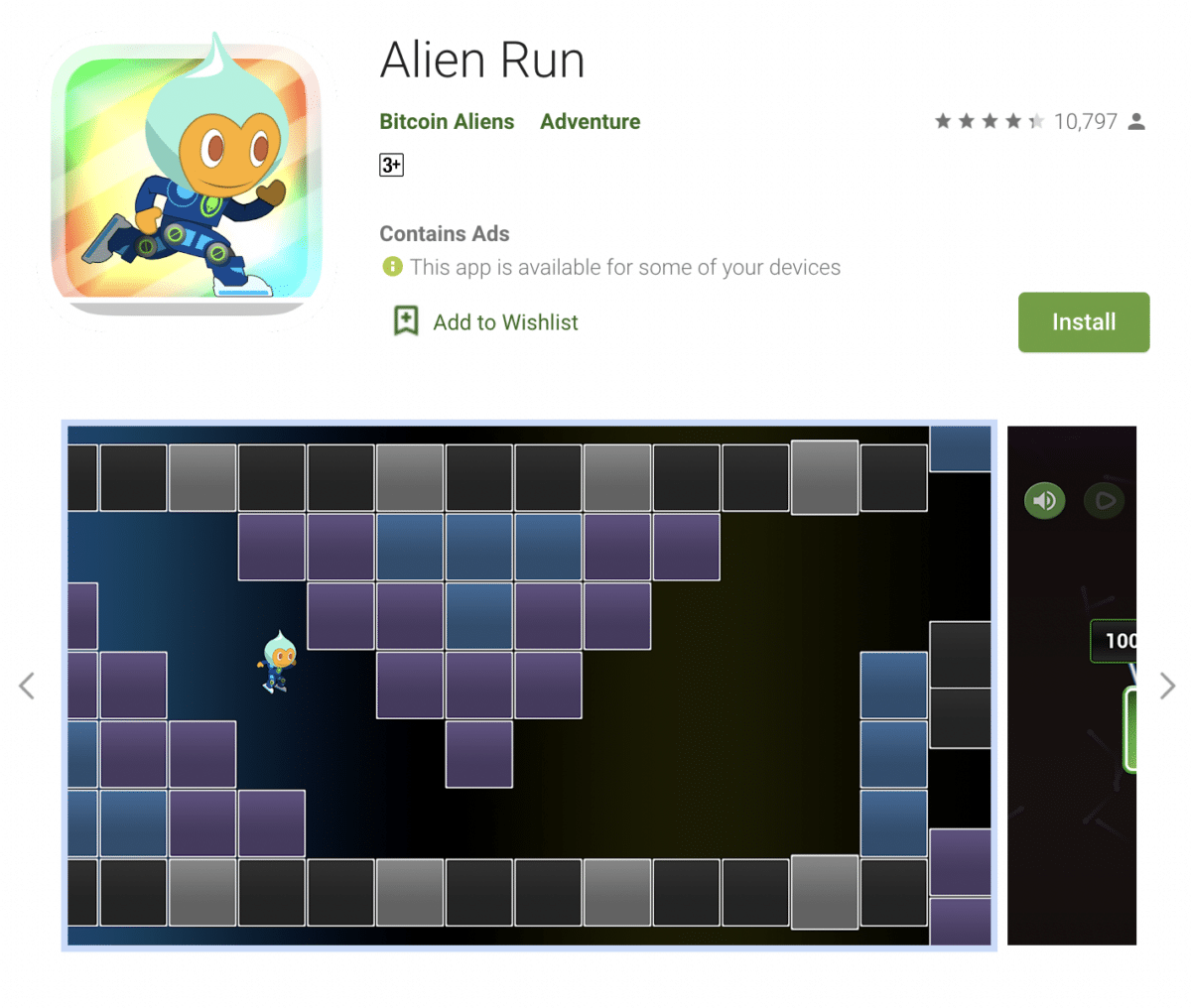 How to earn?
The Alien Run is a game that introduced Bitcoin more effectively in android games. It is a cool performing game where players earn Bitcoins after completing five levels. If you consider graphical views as the first choice of your gaming, it would not be the best option, but you can make a fund by spending time with it.
You have to play as a person named D'Alien, where you have to jump across platforms that change occasionally. Once you complete some steps, the game will provide you with cryptocurrencies as a reward. This game has hundreds of levels where the interface is different in every step to make the game effective.
Final thought
If you have enough time to kill, it is better to try games and earn Bitcoins. The games mentioned above are easy to play and would be an option to make extra money in the wallet. However, the real question is how much money a person can make through crypto android games.
These games won't bring you stacks of Bitcoins, but you will earn some satoshis only. They are small, where 100 million satoshis are equivalent to one Bitcoin. However, if you can make 5000 satoshis every day, it will not take much time to generate a decent profit.