Balanced and early investing with the right approach can provide you with remarkable long-term gains. Investing app platforms have made this procedure much easier with the availability of numerous unique features.
Public.com is a popular investment app that appeals to young investors as it integrates social media elements, public portfolios, and thematic stock categories. Read this article to get a detailed overview of the app's working strategy and characteristics.
What is the Public app?
Public.com, previously known as Matador, is US-based trading and investment application. The platform provides brokerage services for trading stocks, ETFs, and cryptocurrencies.
Its easy-to-use and straightforward interface is suitable for new and young investors with limited investment knowledge. Moreover, the app is famous for its community forum containing experienced investors' ideas and valuable information about thousands of stocks.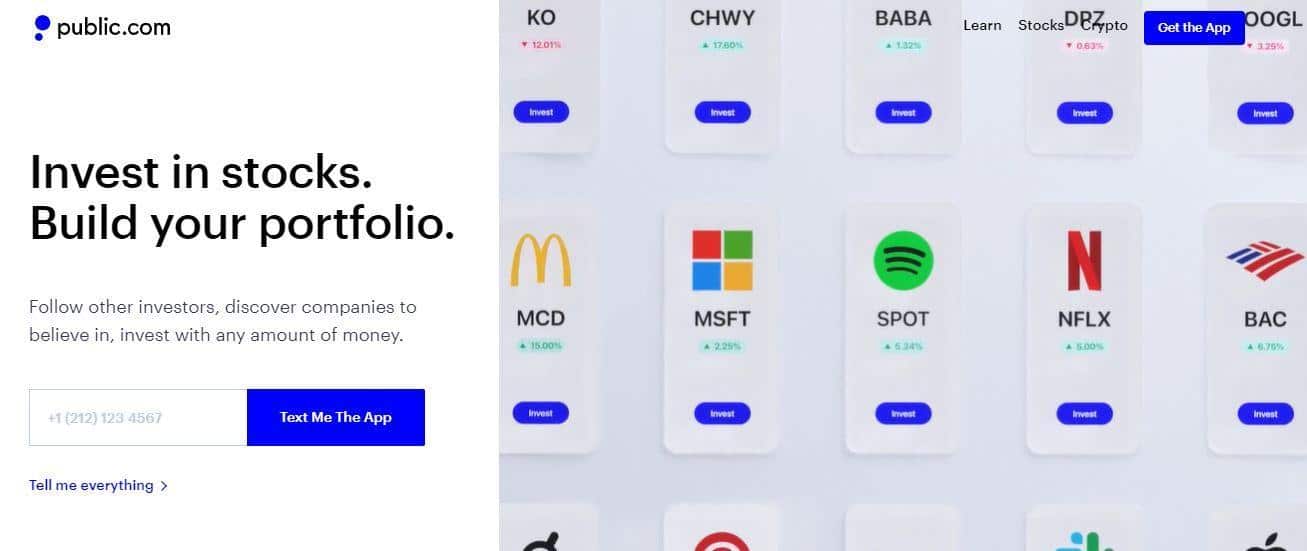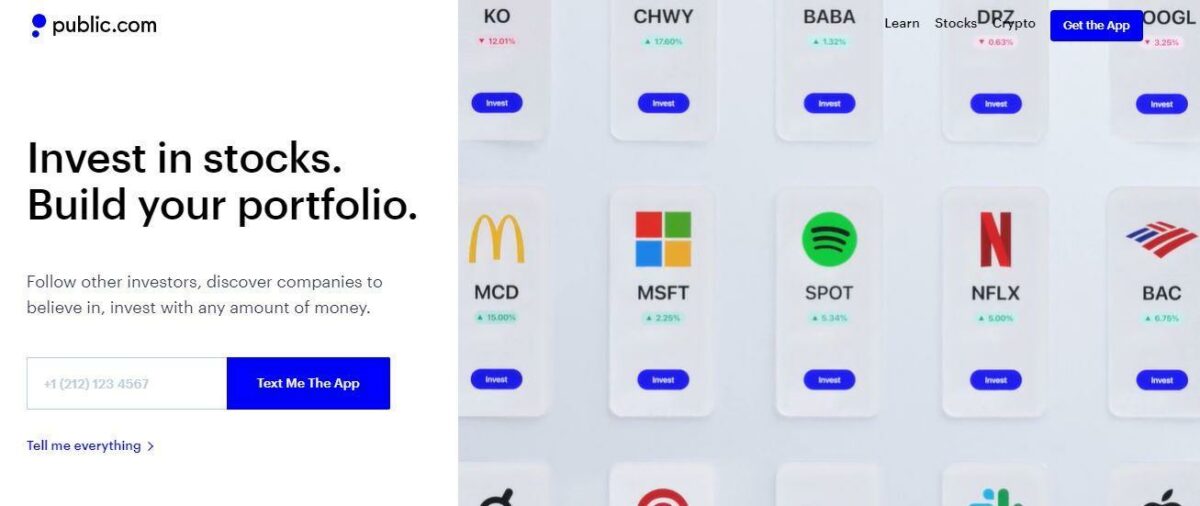 Three things to know before starting:
In the app's terminology, the Public provides free, real-time trading of assets, including fractional shares, called "slices."
Public classifies stocks into appealing themes, making it easier to search for asset categories.
Public users can interact on a unique social feed where traders and analysts exchange investment ideas.
Who should choose the Public passive income app?
The public app is suitable for:
Investors who are new to investing and prefer user-friendly apps.
Investors who have limited starting capital for investing.
People who want to look at portfolios and ideas of other investors.
Investors who wish to interact and add a social media component to their trading routine.
How Public passive income app works?
The Public is available on Google and Apple play store. This mobile app is famous for its fast order execution, interactive community, and real-time trading.
After creating your profile with the Public app, you can start investing by choosing from various stocks and ETFs. In addition to ACH transfers, the Public allows instantaneous debit card account funding.
This app is suitable for long-term investors and offers individual taxable accounts and saving accounts. Currently, the platform does not provide IRAs and checking accounts.
Moreover, this app offers cost-effective investment options as users can buy fractional shares or slices according to their specified dollar price.
How does the Public passive income app invest your money?
This app allows users to invest their money in stocks, ETFs, or cryptocurrencies. The platform offers around 9000 stocks and exchange-traded funds for investing. Users can also get helpful information about each stock, including its relevant statistics, latest news, upcoming events, earnings, and rating.
Moreover, you can invest in 10 cryptocurrencies, starting from as little as $1. The app lists the most popular crypto assets, including Bitcoin, Ethereum, and Bitcoin Cash. In addition, the app provides volatility reminders and educational slideshows for each cryptocurrency.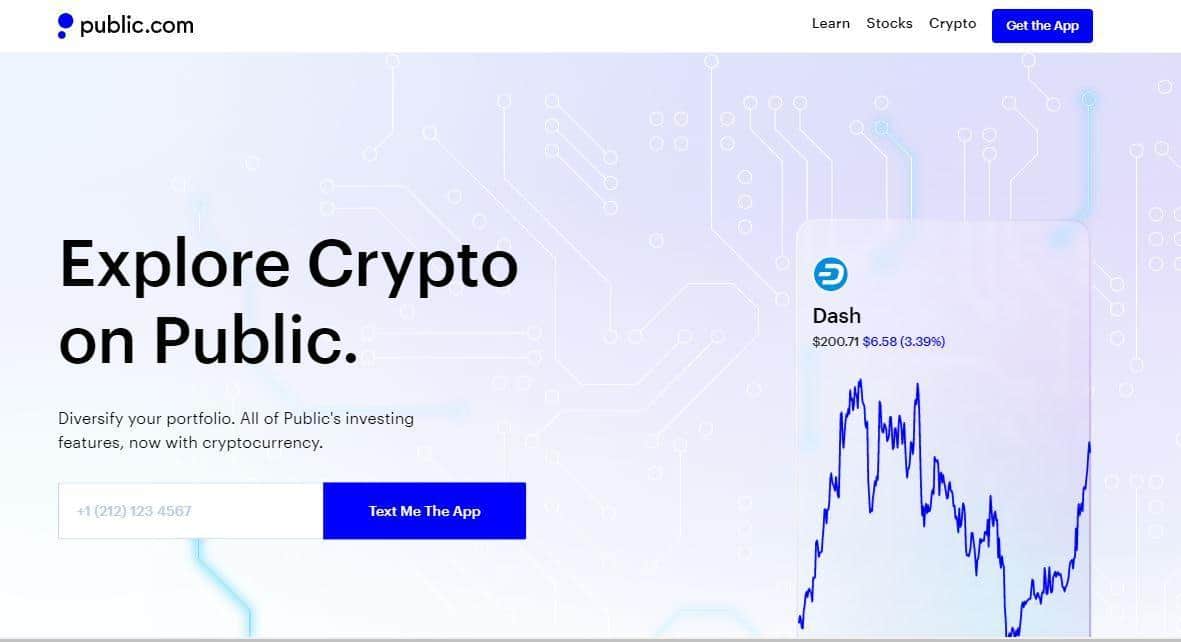 Fees and costs
The Public app is free to download and offers commission-free trades. There is no account minimum, deposit, and withdrawal fees.
However, there is a $30 fee for broker-managed trades and domestic wire transfers. In addition, ACAT outgoing costs $75.
Features
The app has simplified the investment process by categorizing similar stocks in appealing themes.
Themes
This thematic interface is helpful for investors to look for similar brands with standard features. For example, the "Fighting Disease" theme contains companies fighting emerging diseases, and the "Public top 20" composition consists of the top twenty popular public companies.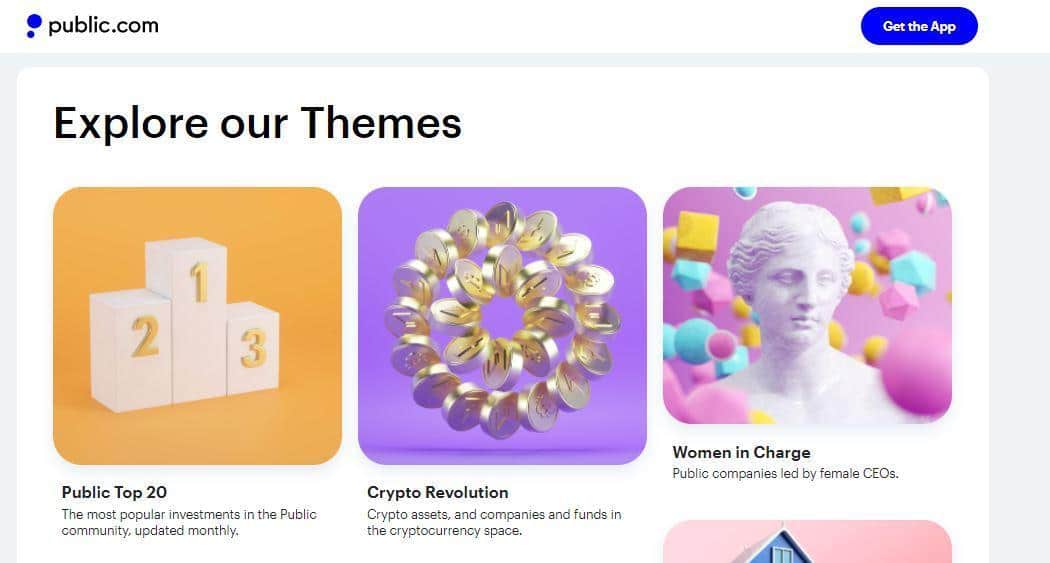 Community
The Public incorporates a social feed or community forum where users can correspond with experienced traders. The forum is helpful for novice investors to get an overview of expert investors' activities and their portfolios.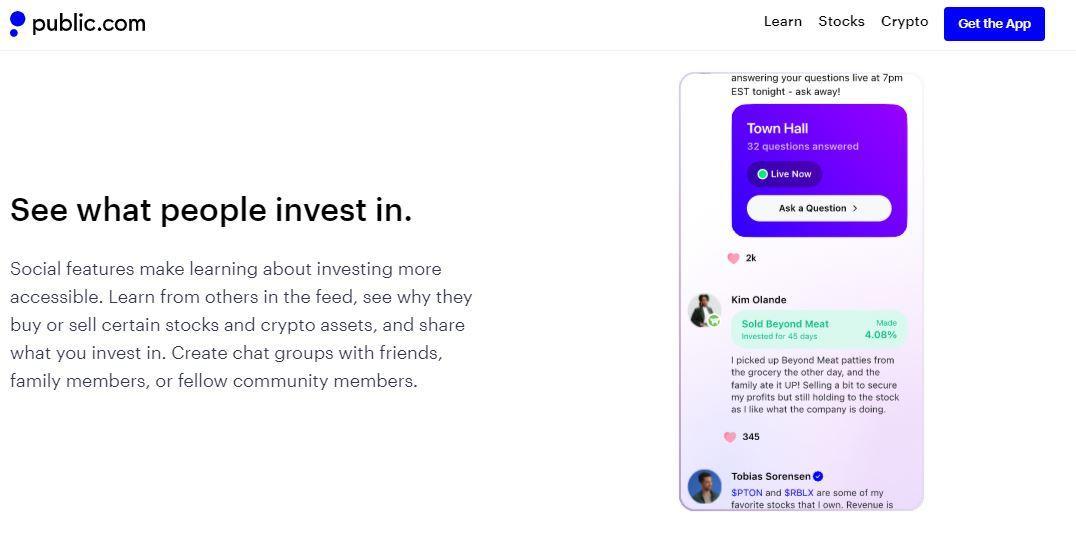 Dividend reinvestment
Public users can opt for automated dividend reinvestment plans to augment their investing profits.
Real-time trading
Various brokerage platforms exhibit delayed orders, i.e., at one specified time in a single day. However, according to live market data, this app provides a direct and real-time trading experience to its users.
High interest on uninvested deposit
It offers a lucrative 2.5% interest on the uninvested deposit amount up to $10,000. This rate is higher than most of the popular and profitable online saving accounts.
Public Learn
It has an extensive list of educational articles related to investing, IPOs, stock markets, retirement savings, cryptocurrency, and other tools.
Portfolio Transfer
The platform allows a secure portfolio transfer from other broker platforms to the Public without fees or tax implementations. Moreover, the forum also covers the transfer fees from your initial broker if the incoming account is above $150.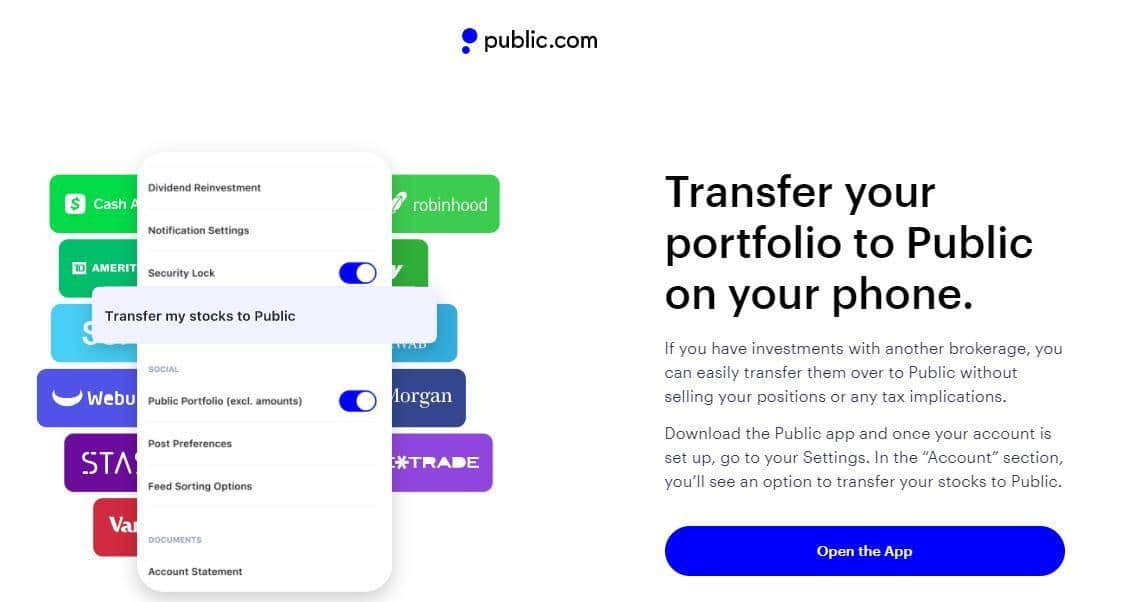 Pricing
Public.com does not utilize Payment for Order Flow (PFOF) as it transfers the trades directly to the exchange markets.
However, users can add a "tip" to their executed trades to help the company accommodate direct ordering costs.
How to start?
With the platform, you can start investing within a few minutes. After downloading the mobile app, you need to provide the required personal information for creating your investor profile.
Next, you need to link your bank account or debit card to make a deposit. After funding the account, you can buy or sell various assets and build a portfolio. Public allows you to enjoy a seamless investing journey with educational support, investors community, and thematic stocks.

How much could you get for one month using the Public passive income app?
Investment returns depend on your objectives and choices. Growth investments can generate more than average returns but carry a corresponding high element of risk. On the other hand, safe investments incorporate low risk but produce a moderate yield.
If you are an aggressive investor with a high-risk appetite, you can get 10% to 20% monthly returns, though it is difficult to specify the range. In contrast, long-term safe investors target an average of 7% annual return on their initial amount.
How does the Public passive income compare?

Pros & cons
It is advisable to look at the various pros and cons of the Public app before deciding to use it as your investment platform.
Worth to use
Worth to getaway
Interactive platform
Public users can get trading insight from many expert and successful investors through its community feed.
Limited asset classes
Currently, the Public does not allow trading options, futures, mutual funds, and OTC stocks.
Stock slices
This brokerage platform allows the users to buy fractional shares of stocks and executes real-time trading.
No web-based platform
The Public is only available as a mobile app. It does not offer a web-based trading experience.
Thematic categorization of stocks
Public extends a user-friendly interface for beginners and contains similar types of stocks in representative themes.
Limited account types
Public.com does not accommodate retirement, custodial, and checking accounts.
Final thoughts
Public.com is an innovative and easy-to-use investment platform that is suitable for new and young investors. The forum allows investing in the most popular asset classes, including ETFs and cryptocurrencies. In addition, users can enjoy fractional trading appropriate for investors with low capital.
The Public can be your broker of choice if you prefer the features such as community aspect or social feed, stocks themes, debit card transfers, educational support, stocks data, and portfolios transfers.