Trading in the forex market for someone who knows the basics is quite challenging as it is volatile. But there are services that anyone can use and profit from the market. One among them is copy trading.
The significant interest lies in investing in the FX industry and making money without trading. You can make tons of money even without sitting in front of the system using copy trading. Investors can expect up to 30% returns a month if they choose the right trader.
You don't need to know any of the fancy strategies and rules to use copy trading services. If you want to discover how, this article can help you.
Let's learn how to make the best use of copy trading in your day-to-day life.
Three things to know before starting:
It is possible to trade the FX market with no experience and make money.
It is critical to choose the right copy trader to ensure you make consistent profits.
All glitters are not gold, copy trading is risky, and you may lose your capital trusting someone.
What is forex?
Forex is the short form of foreign exchange, and it is a decentralized global market where currencies are exchanged and traded. There are many participants in the market ranging from big banks, institutions, governments, and retail traders like you.
FX is undoubtedly the most significant financial market globally. Exchange rates continuously change as the market keeps moving in different directions, making it challenging to trade.
As the market is significant, it also declares different money-making ways by trading or investing and copying trades.
Understanding copy trading
Automated trading, also called copy trading, is becoming increasingly popular. Especially among newbies struggling to find their footing trading forex. This FX technique allows anyone to copy or replicate trades executed by professional traders.
Copy-trading kicked off in the early 2002s and is still very popular today as it has allowed newbies to navigate the market without any robust experience. Thanks to copy trading, anyone can make decent profits as a trader without well-grounded trading skills.
Even though copy trading is pretty easy, you'll need to understand the whole concept, especially how to opt for the right trader.
Why is copy trading best for traders?
It is a smart option for anyone looking to make decent profits without trading or having strong trading skills.
The technique provides you with an opportunity to make money by leveraging the valuable trading skills of professionals with a track record of trading experience. This is a good option for anyone because of the transparency that comes with it, especially if you consider that you can always view the trading history of any trader you intend to follow.
With copy trading, anyone can make passive and decent income without actively trading. And the icing on the cake. You don't have to learn FX trading before you can take advantage of copy trading.
How to invest in forex without trading?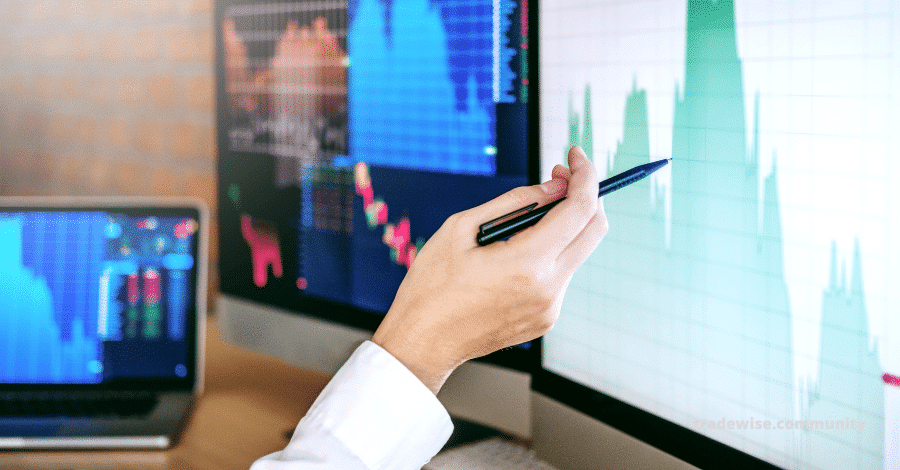 Before investing in FX and taking copy-trading services, you need to research since you will be copying someone you don't know. Therefore, we have outlined all the necessary steps to make everything easy for you.
Step 1. Find an excellent trader to follow
While copy trading sounds quite intriguing, it's always essential for you to find a good copy trader to follow. Keep in mind that if you opt for a trader with no proven track record, you may end up losing your investment.
So, before you kick off your copy trading journey, make sure you only go for a trader with a remarkable track record and a large following. This is a good indicator that such a trader has demonstrated extraordinary profit-making performance.
You also want to consider the trading style since some traders are scalpers, day or swing traders. Therefore, your profit-making goals are dependent on their trading type. If you want profits daily, then scalpers or day traders are best suited. And for those who don't mind waiting, swing traders are ideal.
Taking low risk while making small gains is better than high risk and no profit.
Step 2. Analyze the copiers of the trader you choose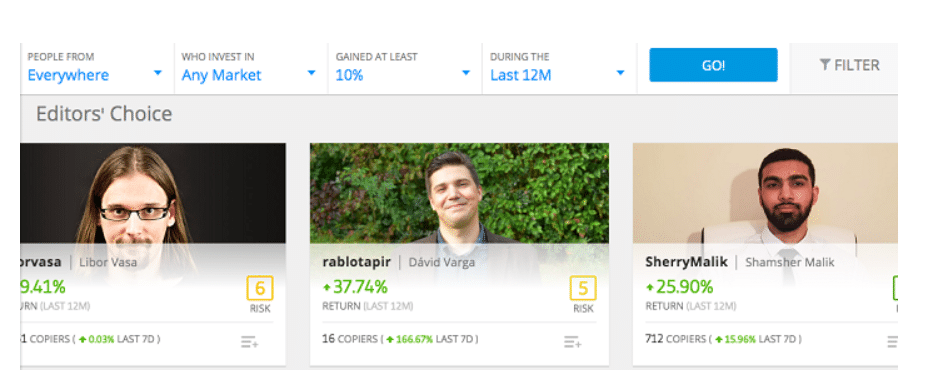 Given that professional copy traders make some decent returns from sharing their trades, many traders who sign up on different platforms resort to deceptive practices to entice newbies into thinking they have a large following.
Nevertheless, keep in mind that the numbers can be false to trick newbies. This is why we always encourage people to take some time to monitor the followers of a copy trader they intend to follow. Make sure that real humans follow your preferred trader.
Step 3. Check the performance of the trader
Besides the number of followers, there are other key metrics that you should consider when evaluating a potential trader. You need to check their win/loss ratio, risk level, maximum drawdown, and return rate.
A reasonable win rate is around 75% and up. Even more important than the win rate is the level of risk. You would prefer a trader who doesn't risk more than 2%-3% on a single trade. Furthermore, the trader's profits should be consistent over time.
Drawdown is the amount of money you are in loss, and this shouldn't be excessive and should be kept as low as possible.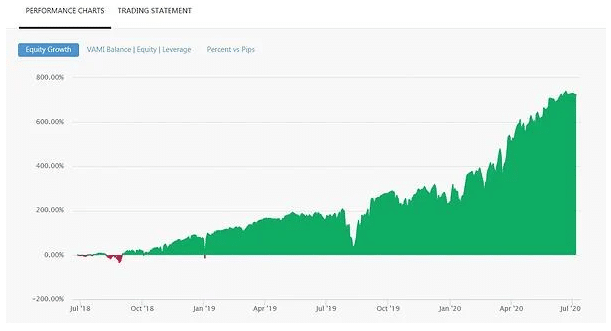 Consistency is key in trading, therefore checking historical data and overall equity growth determines an excellent trader to copy trade from.
Step 4. Focus on the period
Another good point for choosing a good copy trader is to check how long they have been on the platform. To this end, traders who have been on the platform for quite some time should prefer it since it shows they have a bit of experience and can guide you on your way to making profits without trading.
Step 5. Consider the number of trades
Before opting for an experienced trader, you'd like to follow; it's a crucial factor to consider checking the number of successfully executed trades.
Such numbers indicate their experience and the number of opportunities they spot in the market. Combining the number of trades with the win rate gives a solid justification to classify a good trader. Most copy trading platforms will have all historical data related to the trader's performance.
Let's look at the example of short term forex trading
This example will explore how to copy trading works when you choose to copy a day forex trader.
You invest 1000 dollars in your chosen forex trader.
The trader places an order to buy EUR/USD at the price of 1.1810.
A trader risks 3% of his trading capital with 1:30 leverage.
In turn, this means that you will also place an order to buy EUR / USD at the rate of 3% of your capital, which is $30.
Once the above position is entered, the result will be determined by the trader.
That is if a trader makes a profit from his EUR/USD position, as you do. Likewise, if they suffer a loss, so will you.
A few hours later, the trader closes his position on EUR/USD at 1.2046, which gives a payoff of up to 2%.
On your $ 30 bet, you make a $ 0.60 profit.
Just like the copy trader, you also had 1:30 leverage applied to the position.
This means your total profit on the EUR / USD position is $18.
It is important to note that the above example of copy trading shows that you can actively trade FX without lifting your finger. The same trader can then open ten more positions later in the day, all of which will be reflected in your portfolio.
Pros & cons for investing forex without trading
Even though copy trading is a smart way to make money without actively trading, this strategy has its pros and cons, and we will look at it to be sure if it's worth using.

Worth to use

Worth to getaway
Accessible to anyone
Copy-trading makes it possible for anyone to make decent profits without actively trading.
Risk of following poor traders
If you copy from a trader with a poor performance history, you risk losing your funds. Some traders take high risks, which, if your capital is insufficient, can cost you dearly.
Time freedom
Active traders require a lot of time to analyze and monitor the market; however, if you copy trade, you don't have to worry about this as the trader will do all the work.
You are not in control
Since you rely on someone else's trading strategies and decisions, you do not control or decide the trading signals.
No technical analysis is required
When you participate in copy trading, you are not required to perform any technical market analysis.
Copy trading is not risk-free
Copy-trading does not guarantee zero risks, and traders sometimes take high risks for their gains.
Final thoughts
Even though FX trading can be pretty risky, copy trading has provided many people with a chance to make a passive income. And if you have read to this point, we are sure you must have read some of the great ways to make decent profits in forex without trading.
For newbies looking to make some passive income, it wouldn't be such a bad idea to give copy trading a try.
While most currency transactions happen in the FX, only a minute percentage of currency transactions occur in the real economy, especially international trade and tourism.