Promax Gold EA was developed by SinryAdvice to work with Gold on the real market. The presentation includes a claim that it's the first fully automatic robot for Gold. We decided to figure out how well the system works.
Promax Gold EA trading strategy
We don't know details about the strategy but if it doesn't like high impact news it may be a Price Action strategy behind the system.
Promax Gold EA backtesting report
The presentation doesn't include backtest reports. It's a significant con because we can't check how well the system was tested.
Promax Gold EA live results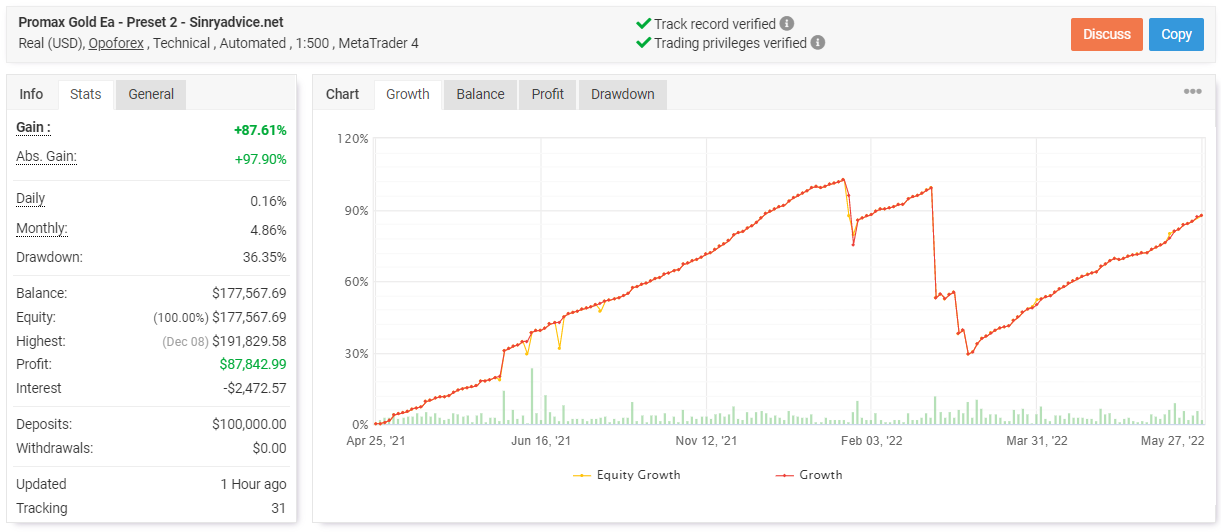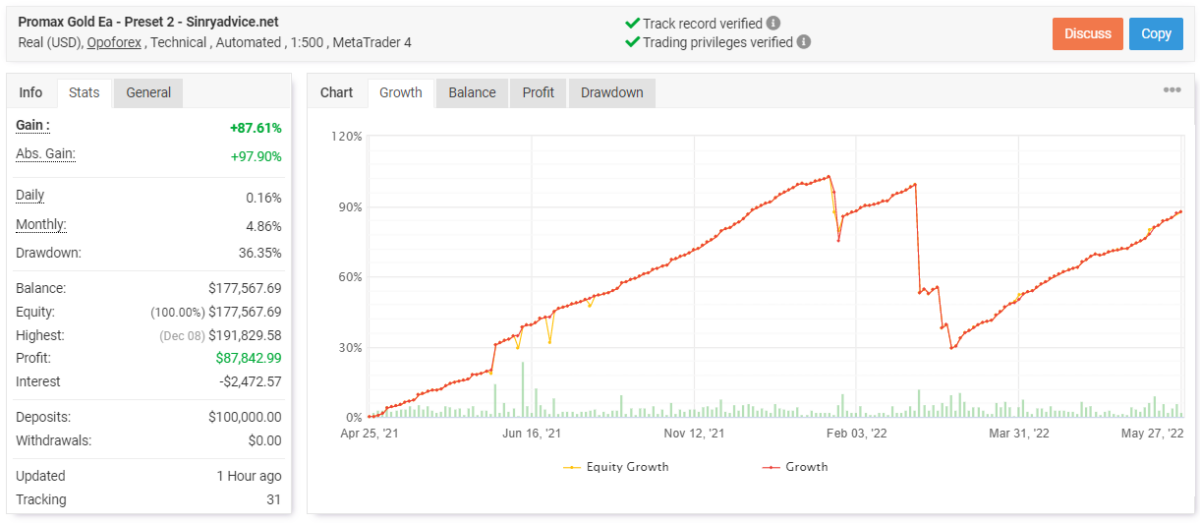 The system was set up on Opoforex to manage real accounts on the MT4 platform. The leverage was common‒1:500. The account has a verified track record. This means that the data we see is trustworthy. It was created on April 25, 2021, and deposited at a significant amount of money–$100,000. Since then, the total gain has become 87.61%. An average monthly gain is 4.86%. It's much less than 20-40% that was mentioned in the presentation. The maximum drawdown is 36.35%.


Promax Gold managed to perform 802 deals with 21,903 pips. It has an average win of 238.08 pips and an average loss is -685.63 pips. It works with accuracy of 77% for longs and 75% for shorts. AIt keeps orders on the market for 50 minutes. The profit factor is 1.44. So, it's not the best number.


The robot makes more profits on the long direction ($71,051) than on the short one ($16,791).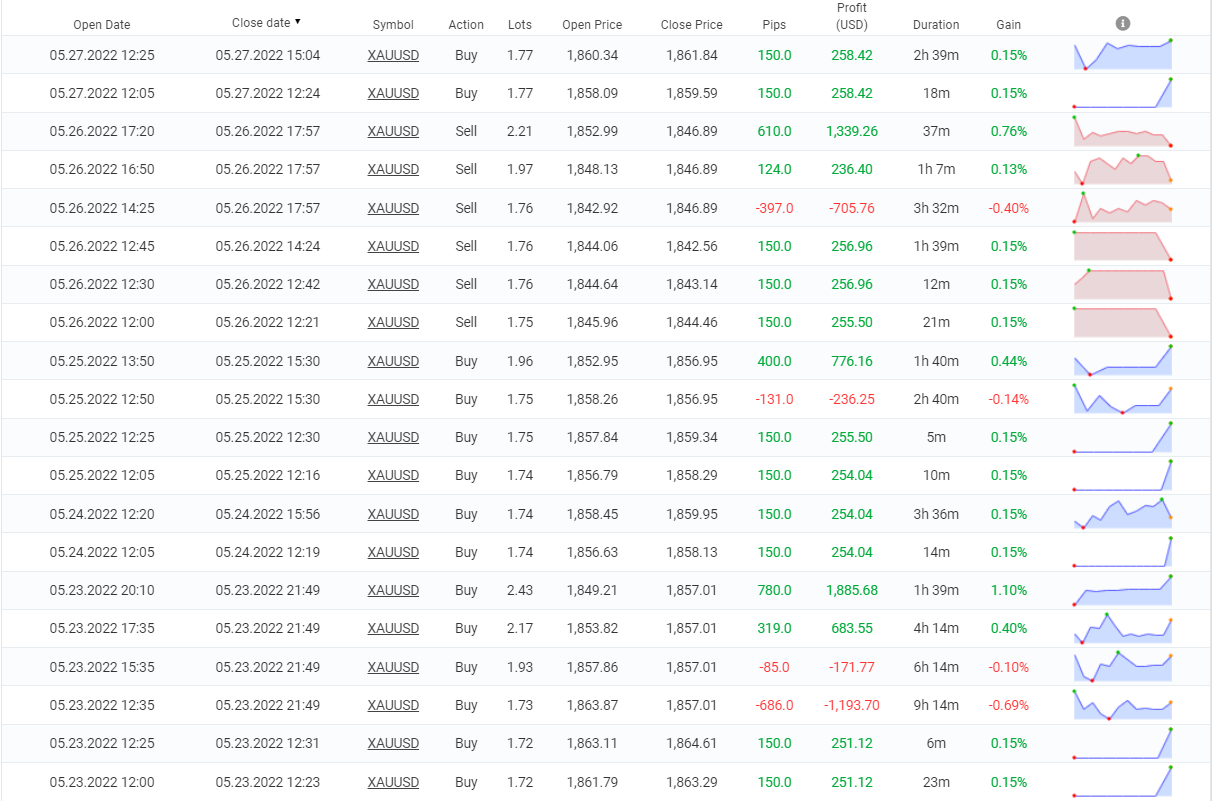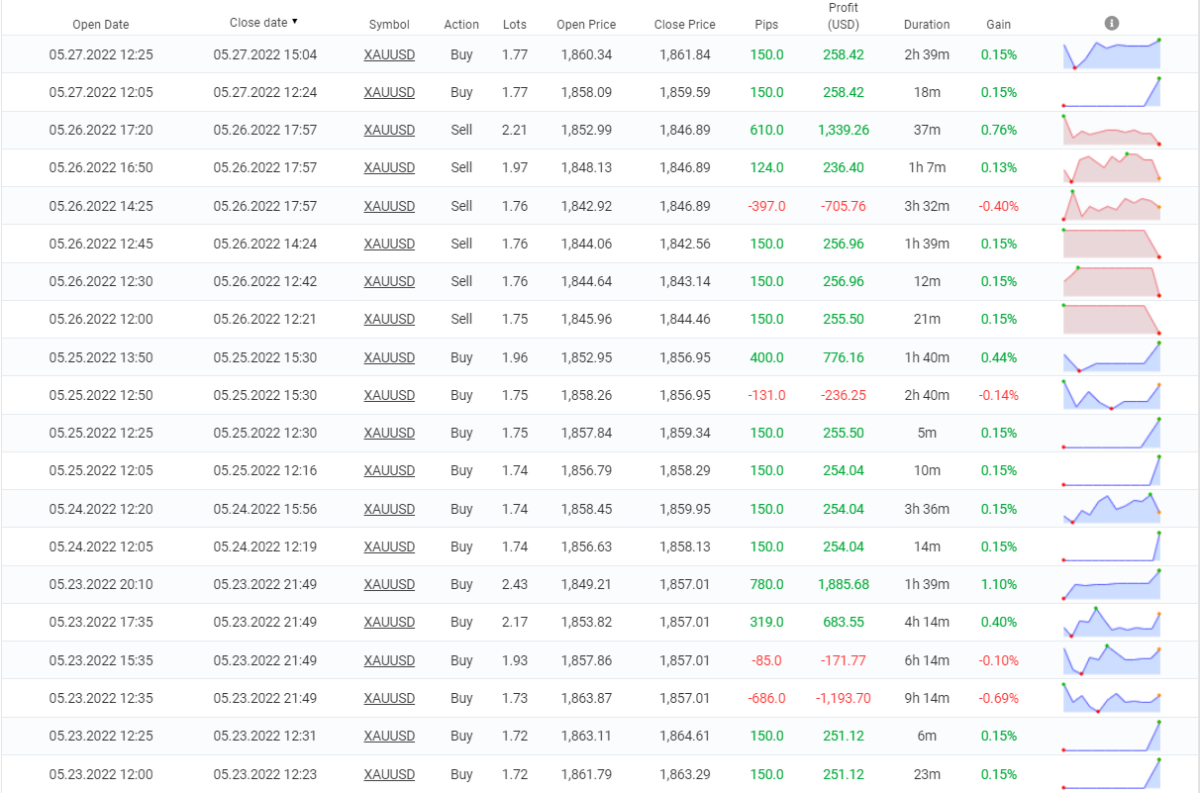 From closing orders, we can see that the system prefers working with deep SL levels.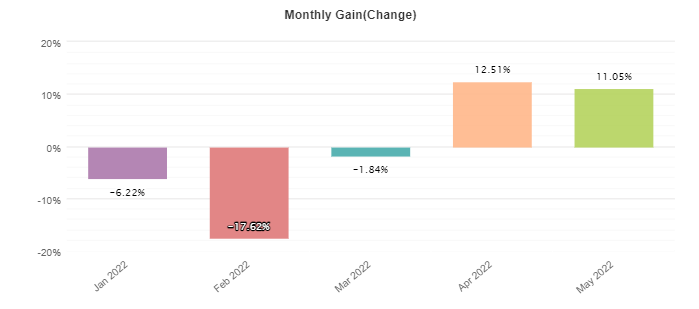 It's clear that the robot has to work for several more months to convince us that it will overcome losses.
Some features of Promax Gold EA
We have grouped all claims about the robot up in the following list for your comfort. We hope it helps you to make a wise decision.
The system allows us to get our orders performed automatically on a trading terminal.
It avoids opening orders during high impact news.
The robot can generate significant profits: from 8% to 15% monthly.
It calculates lot sizes for every open order based on the balance.
We can work with it on the MT4 terminal only.
The defaults settings were pre customized well.
We can trade on a demo or real account.
The offer is final and there won't be extra payments.
It will receive updates and upgrades when needed.
There's no problem to install it quickly on a terminal.
A raw-spread account will be a good addition to this system.
It can sit in significant drawdowns.
We are not allowed to trade while it's working.
Also, we can't use other robots on this account.
The system can work well with Mini and Cent account types.
The robot requires a VPS service for more stable performance.
We can ask about a broker to work through.
The suggested broker is Opoforex.
The leverage should be 1:500.
It has to work with a balance of $1000 or more.
| | |
| --- | --- |
| Total return | 87.61% |
| Maximal drawdown | 36.35% |
| Average monthly gain | 10.19% |
| Developer | SinryAdvice |
| Created, year | 2019 |
| Price | $388 |
| Type | Robot |
| Timeframe | N/A |
| Lot size | N/A |
| Leverage | 1:500 |
| Min.deposit | $1000 |
| Recommended deposit | N/A |
| Recommended brokers | Opoforex |
| Currency pairs | Gold |
| ECN | Yes |
Main things to consider if you invest with Promax Gold EA
Automated trading
The advisor can support us with automated orders execution.
Gold-focused solution
The robot works with Gold only, making significant profits.
Refund policy applied
We can get our money-back if we don't like the robot's performance.
Pricing details
There's an offer of $388. The developers decided to remove a discount of 50%. The package includes a real account copy of the robot, updates, upgrades. We can rely on a refund policy for 14 days.
Other notes

We have 92 reviews published on the site.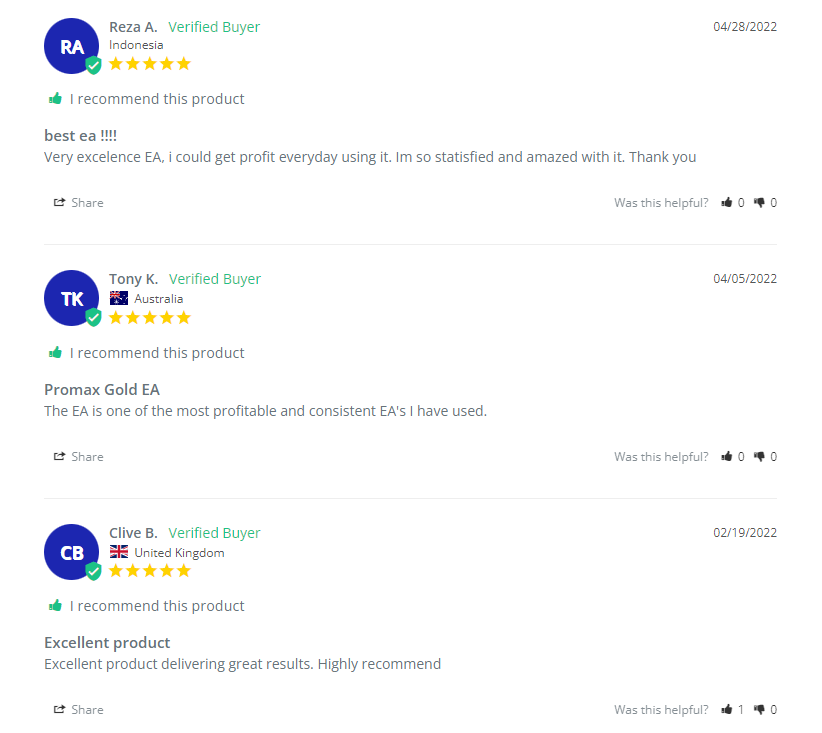 It looks like people were satisfied with the quality of this service. Unfortunately, we can not trust these claims as they cannot be verified.