Forex Imba is a trading solution that has been existing for eight years in a row. The owners haven't decided to provide us with a short presentation that includes average information about the system and lacks intel about features.
Forex Imba trading strategy
The system works with an unnamed strategy.
It can open orders on AUDUSD and EURUSD.
The time frame wasn't revealed either.
Forex Imba backtesting report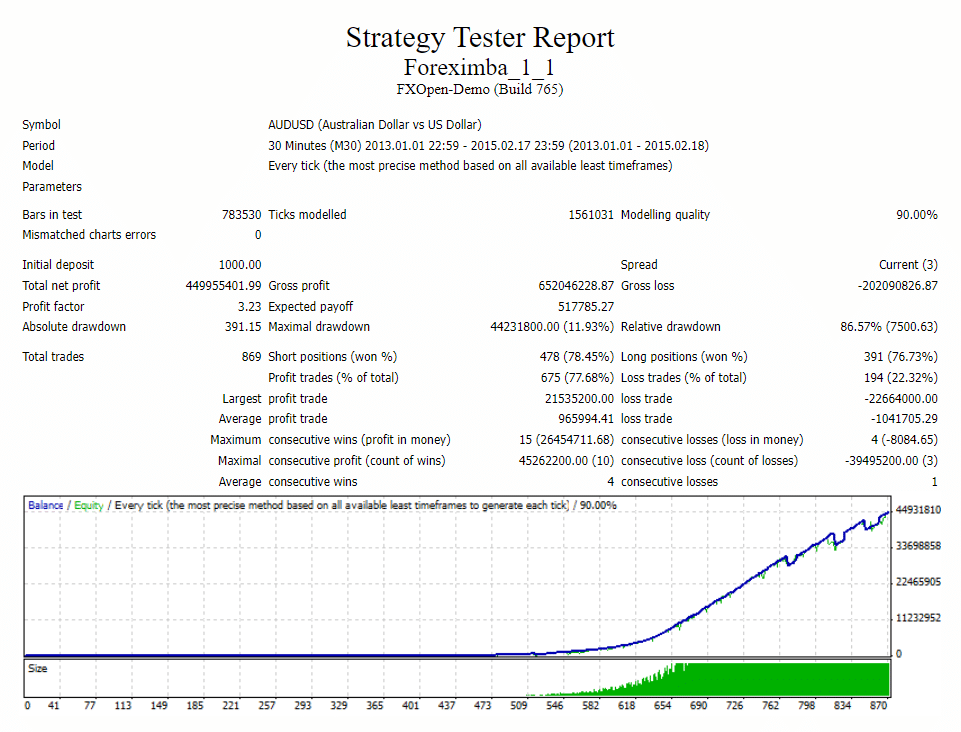 We have some reports on the site. This one was received after testing AUDUSD on the M30 time frame on the tick data received from FXOpen. The modeling quality was 90.00% with 3-pip spreads. An initial deposit of $1000 became $449,955,401 of the total net profit. The profit factor was 3.23. It has executed 869 deals. The maximum drawdown was 11.93%. It had a win rate between 76% and 78%.
Forex Imba live results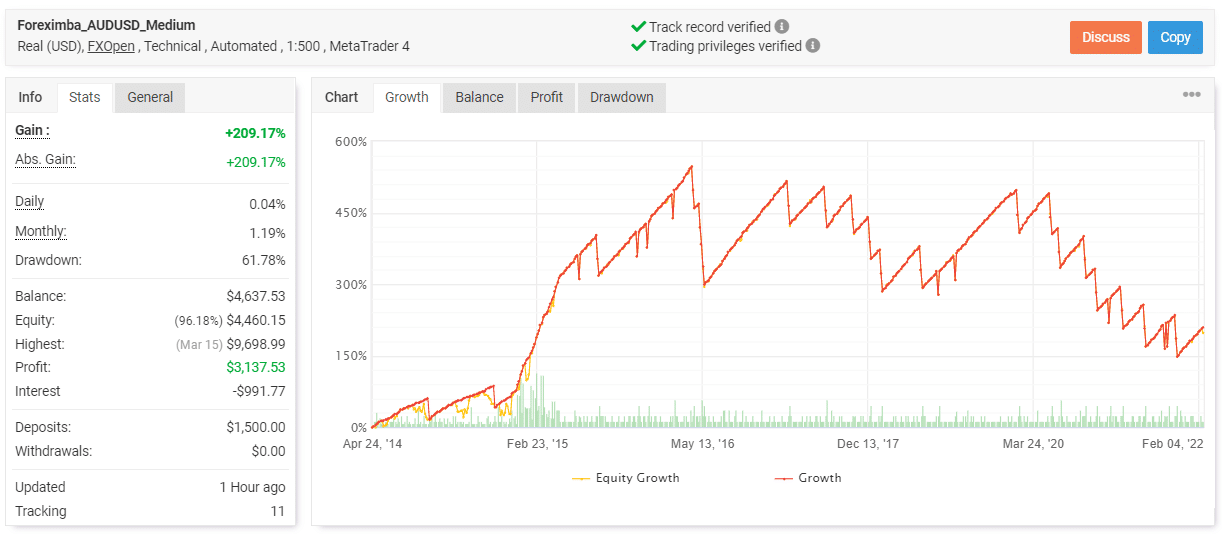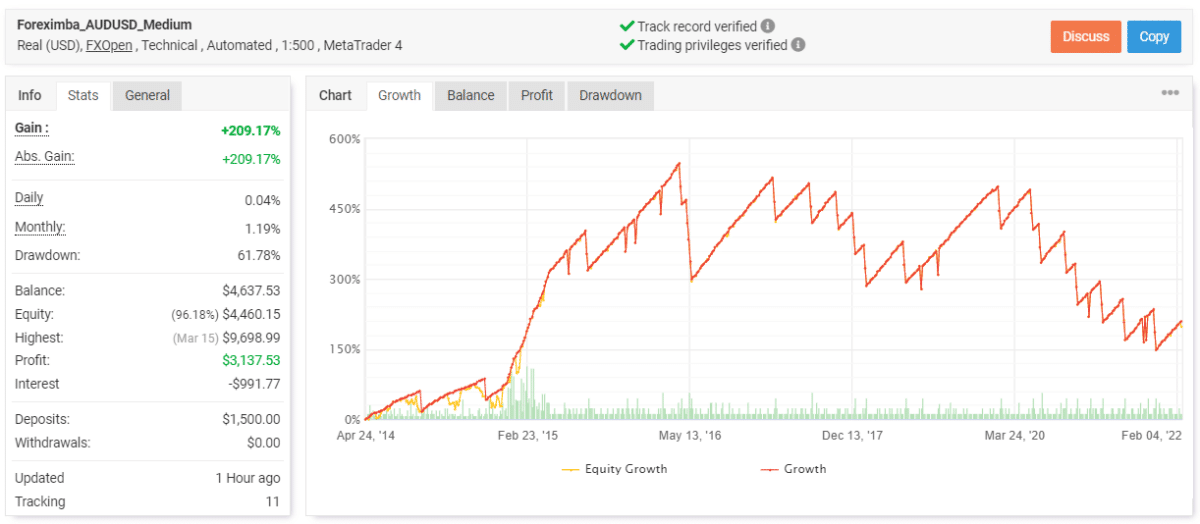 There's a real account on the same broker where the advisor works with 1:500 leverage on the MT4 platform. The account has a verified track record. It was created on April 24, 2014, and funded at $1,500. Since then, its gain has grown 209.17%.The growth chart looks like madness. The account is tracked by 11 traders.


The robot has performed 925 orders with 2340.6 pips. An average win is 28.21 pips when an average loss is -63.87 pips. The win rate is 73% for long and 71% for short trading positions. An average trade length is three days. The profit factor is 1.09. It's such a low profit factor.


The advisor works with a single pair–AUDUSD. We may note that there's Martingale on the board because the short direction wins in pips but loses in profits.


It tardes with insanely high risks of 85.13% of losing 10% of the balance.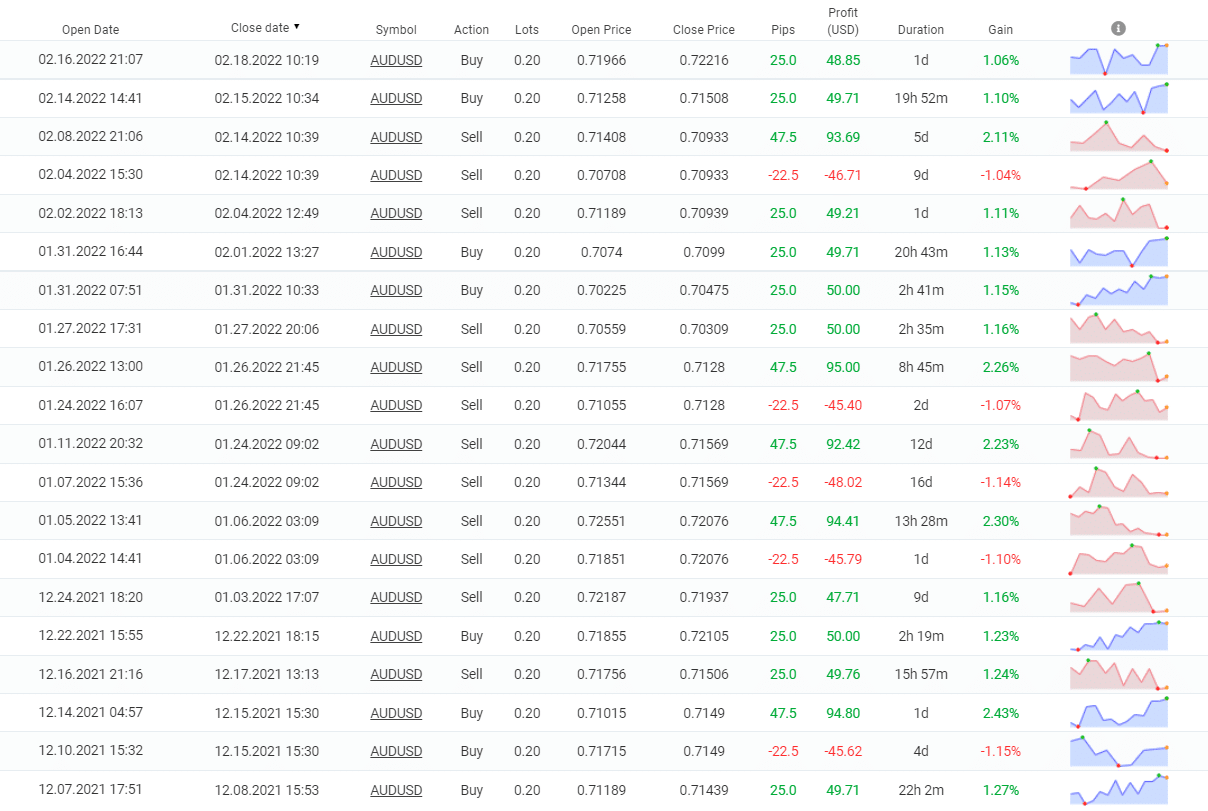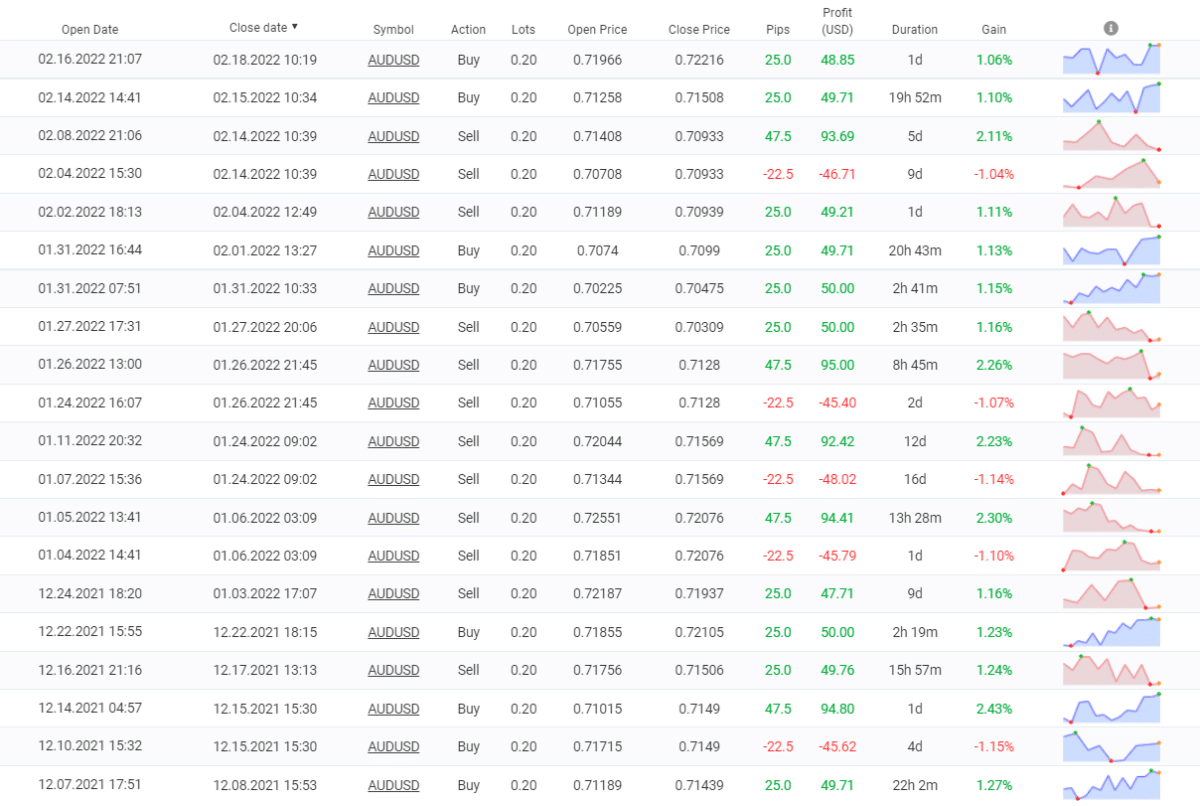 It works with short grids of orders to make more profits.
Some features of Forex Imba
Let's talk about what the system has behind it and what we have to expect from the robot if we decide to buy it.
We have an automatic trading solution that can help us with working on our terminal completely automatically.
The robot was released in 2014. It's a long-life solution.
Its profitability should be stable.
Trading is possible on AUDUSD and EURUSD.
We may start trading with as low as $60 on the balance.
The devs don't disclose the time frame.
Installation process will take several minutes.
We can work with fixed lot sizes.
It doesn't work with Martingale on the board.
There's drawdown control applied.
We can work with our broker or any other.
It's possible to switch an account if needed.
There's a user guide provided to let us get started quickly.
We may rely on welcome support if we have some questions to ask.
| | |
| --- | --- |
| Total return | 209% |
| Maximal drawdown | 61.78% |
| Average monthly gain | 1.19% |
| Developer | Forex Imba |
| Created, year | 2014 |
| Price | $194.99 |
| Type | Not explained |
| Timeframe | M30(?) |
| Lot size | N/A |
| Leverage | N/A |
| Min.deposit | $60 |
| Recommended deposit | N/A |
| Recommended brokers | FX Open |
| Currency pairs | AUDUSD and EURUSD |
| ECN | Optional |
Main things to consider if you invest with Forex Imba
Several pairs to work with
The system supports only AUDUSD and EURUSD. This means that they can be well-customized. At the same time, we can't spread risks among various pairs.
We don't know developers
It's hard to believe that they have proper trading results. It's important to understand if they are going to update the system consistently or not.
Lack of feedback
The presentation doesn't include testimonials. We don't have them on the FPA published.
Pricing details
We can purchase a real account copy of the robot for as low as $194.99. The presentation doesn't have details written about the package and what we will get. We only know that there's a 30-day money-back guarantee.
Other notes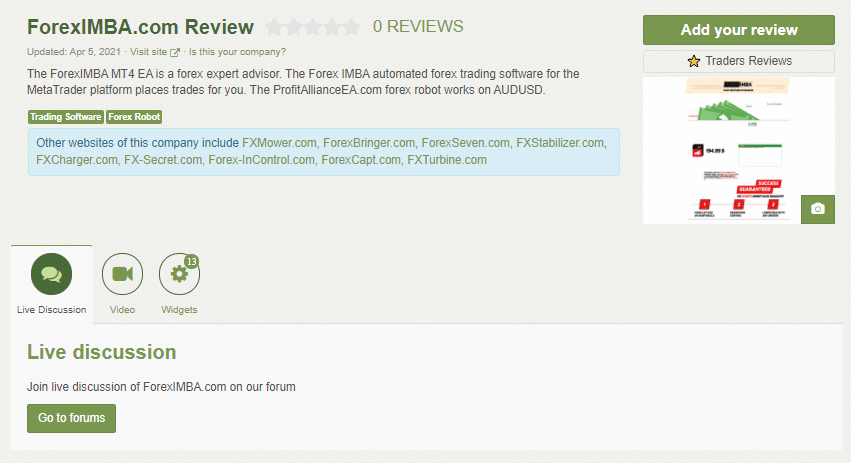 There's a page of the company created on Forex Peace Army. Alas, there are no trading accounts connected and no testimonials written. It's a con because we don't know how the system works for people.