The devs that stand behind this expert advisor claim that with Zen Scalper EA we can 'Get Best Profits.' The presentation is short and doesn't answer all our questions about the system. In this Zen Scalper review, we will analyze the trading system to figure out if it can be good for us.
Zen Scalper EA trading strategy


Let's talk about what we've got about this system and what we should be prepared for.
Zen Scalper EA is a completely automatic trading solution.
The devs claimed that we can have high profits in a very short time.
They are 100% consistent and reliable forex profits.
The system closes every day in profits.
There's a "profitable strategy from experienced traders."
We don't know details about it.
The system works with up to 100% accuracy.
We can achieve the results we set.
There's 24/7 live chat and email support provided.
"We are Announcing Perfect Packages for You
A 100% Hands Free System, Quick and Easy to setup, Extreme Execution Speed, no external files required, Stay connected 100% of the time and "Trade" while you are working, sleeping, traveling."
It knows how to work with low drawdowns with high targets.
Zen Scalper EA backtesting report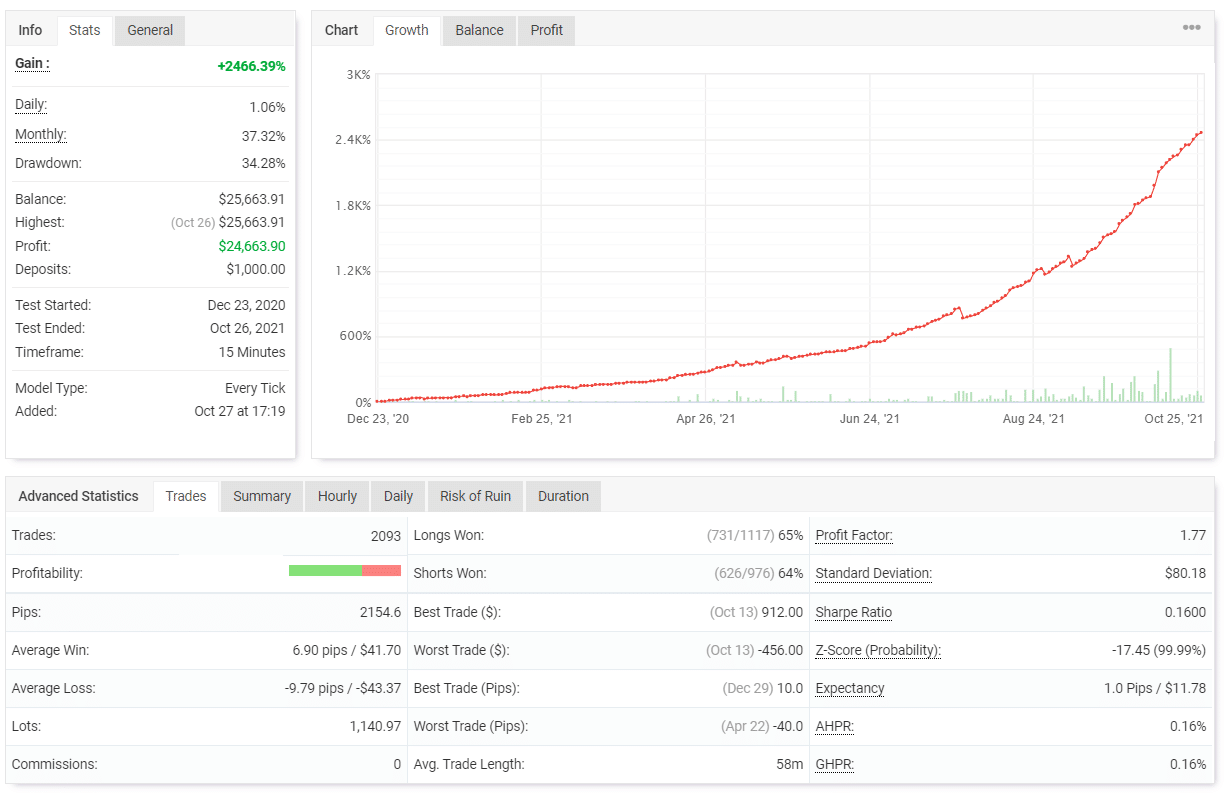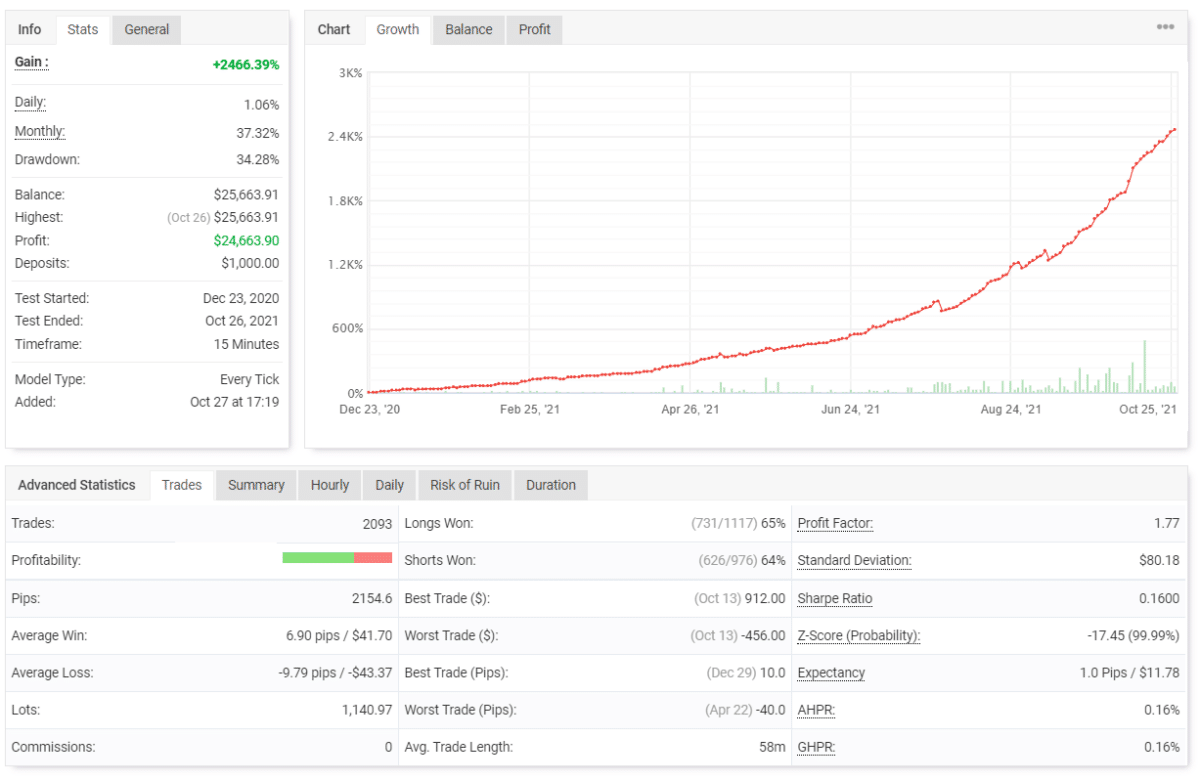 The robot has a backtest report published on Myfxbook. The absolute gain has amounted to 2466.39%. An average monthly gain was 27.42% with big drawdowns ‒ 34.28%. The data was chosen from the period between December 2020 and October 2021.
There were 2093 trades executed with 2154.6 pips only. An average win was 6.90 pips when an average loss was 9.79 pips. The accuracy for longs was 65% and 64% for shorts. An average trade length is 58 minutes. The profit factor is 1.77.


It worked with both directions equally in trading frequency.

Thursday with 500 orders was the most traded day.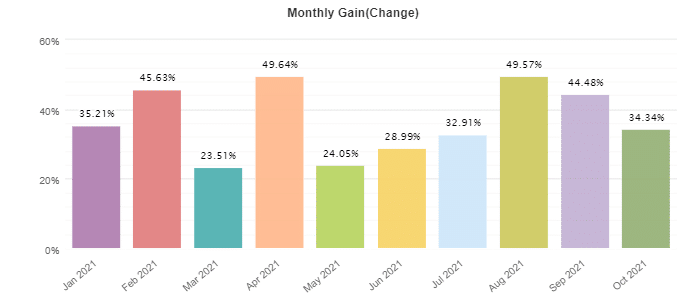 The system closed all months with profits.
Zen Scalper EA live results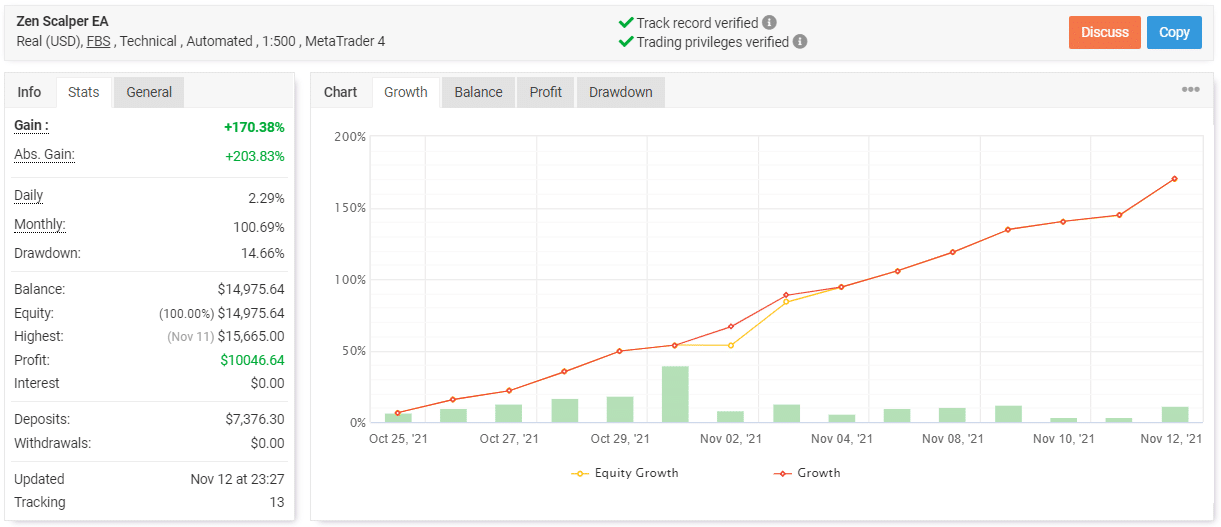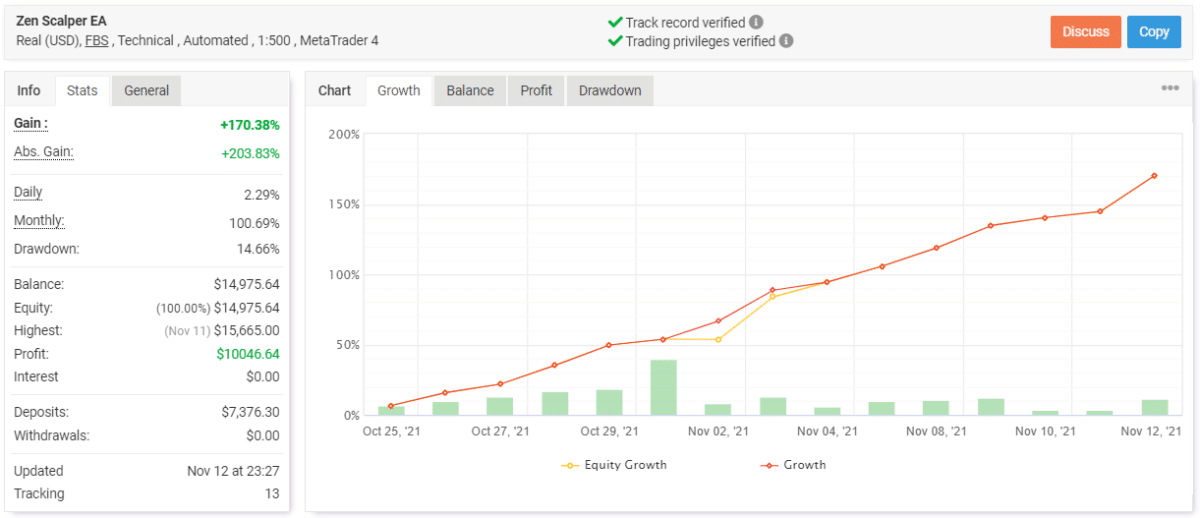 The system has been running a real account on FBS with 1:500 leverage on MT4. It was created on October 25, 2021, and deposited at $7,376. Since then, the absolute gain has amounted to 170.38%. An average monthly gain is 100.69% with a pak drawdown of 14.66%. The account is tracked by 13 clients.


The advisor has traded 234 with 1400.7 pips gained. An average win is 10 pips when an average loss is -9.24 pips. The robot trades with an average trade frequency of 2 hours and 36 minutes.


The Longs direction with 149 closed orders is a bit ahead of the Shorts direction with 95 orders.

The robot works during the European trading session mostly.


Monday and Friday are the most traded days and this is not quite typical.


There should be 23 orders lost to lose 10% of the account. So, these risks are high.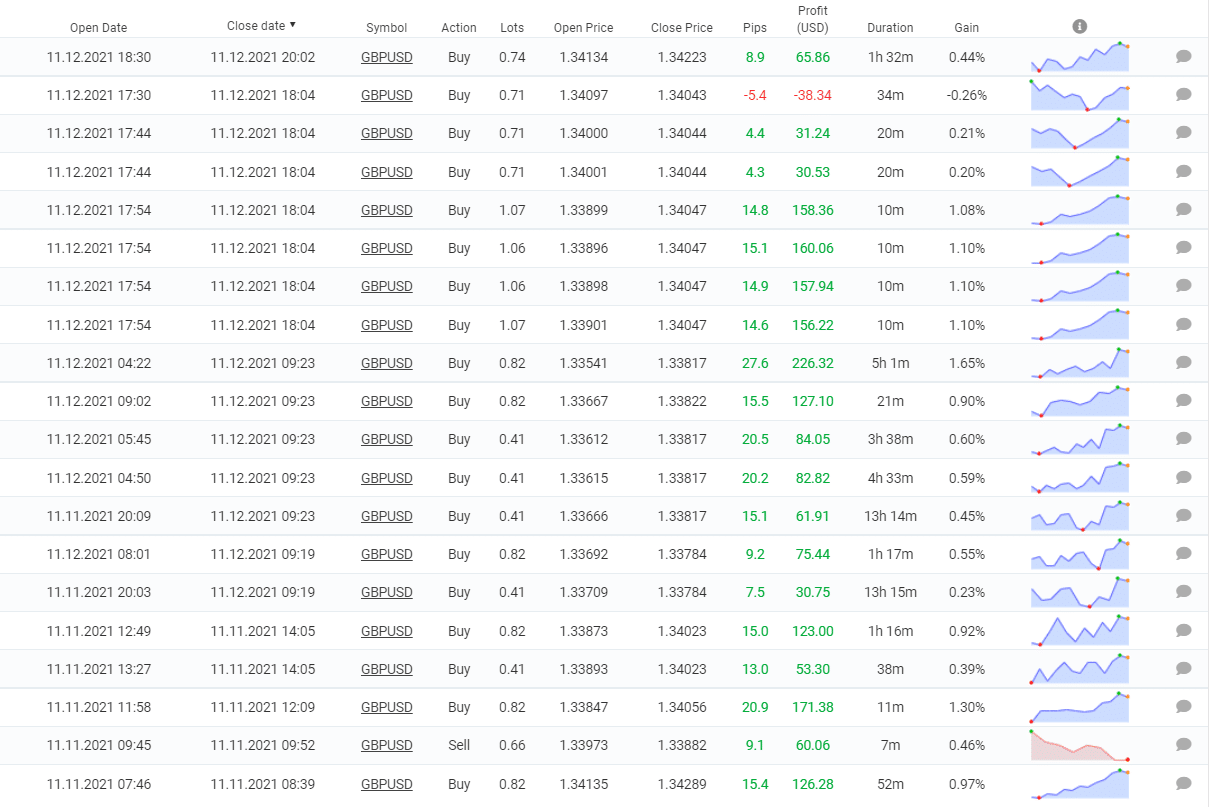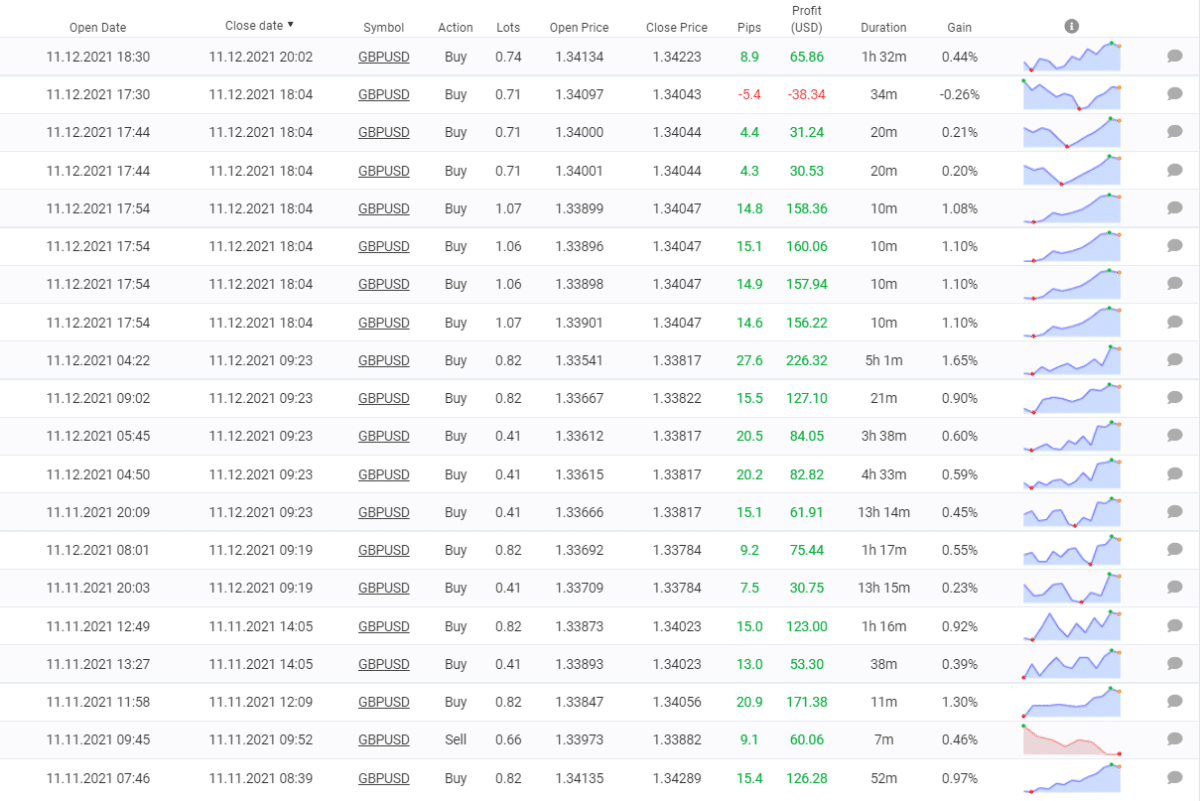 We may note that the system uses a Grid of orders with Martingale on it.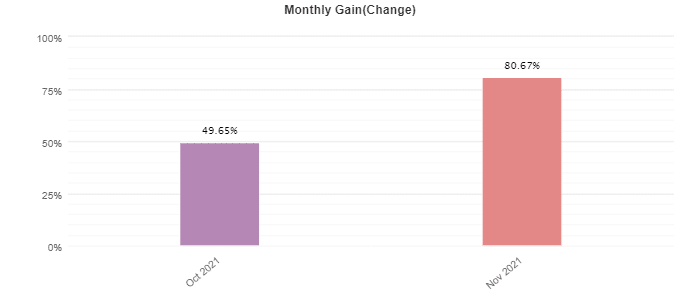 The advisor is going to close November 2021 in a profit as well.
Some features of Zen Scalper EA
| | |
| --- | --- |
| Total return | 170.38% |
| Maximal drawdown | 14.66% |
| Average monthly gain | 100% |
| Developer | N/A |
| Created, year | 2021 |
| Price | $59, $249 |
| Type | Trend, Grid, and Martingale |
| Timeframe | N/A |
| Lot size | N/A |
| Leverage | N/A |
| Min. deposit | N/A |
| Recommended deposit | N/A |
| Recommended brokers | N/A |
| Currency pairs | GBPUSD |
| ECN | N/A |
The devs points out the following features of the system:
It can trade for us automatically.
It calculates entry points.
We can expect to calculate a whole Grid of orders with Martingale applied.
Main things that make Zen Scalper EA doubtful EA
The system is too young
We haven't seen it working under various market conditions.
We have no testimonials written about it
Absence of customer reviews is a red flag for Zen Scalper EA. If the system was as good as advertised, there would be plenty of positive customer reviews on third-party websites.
Pricing details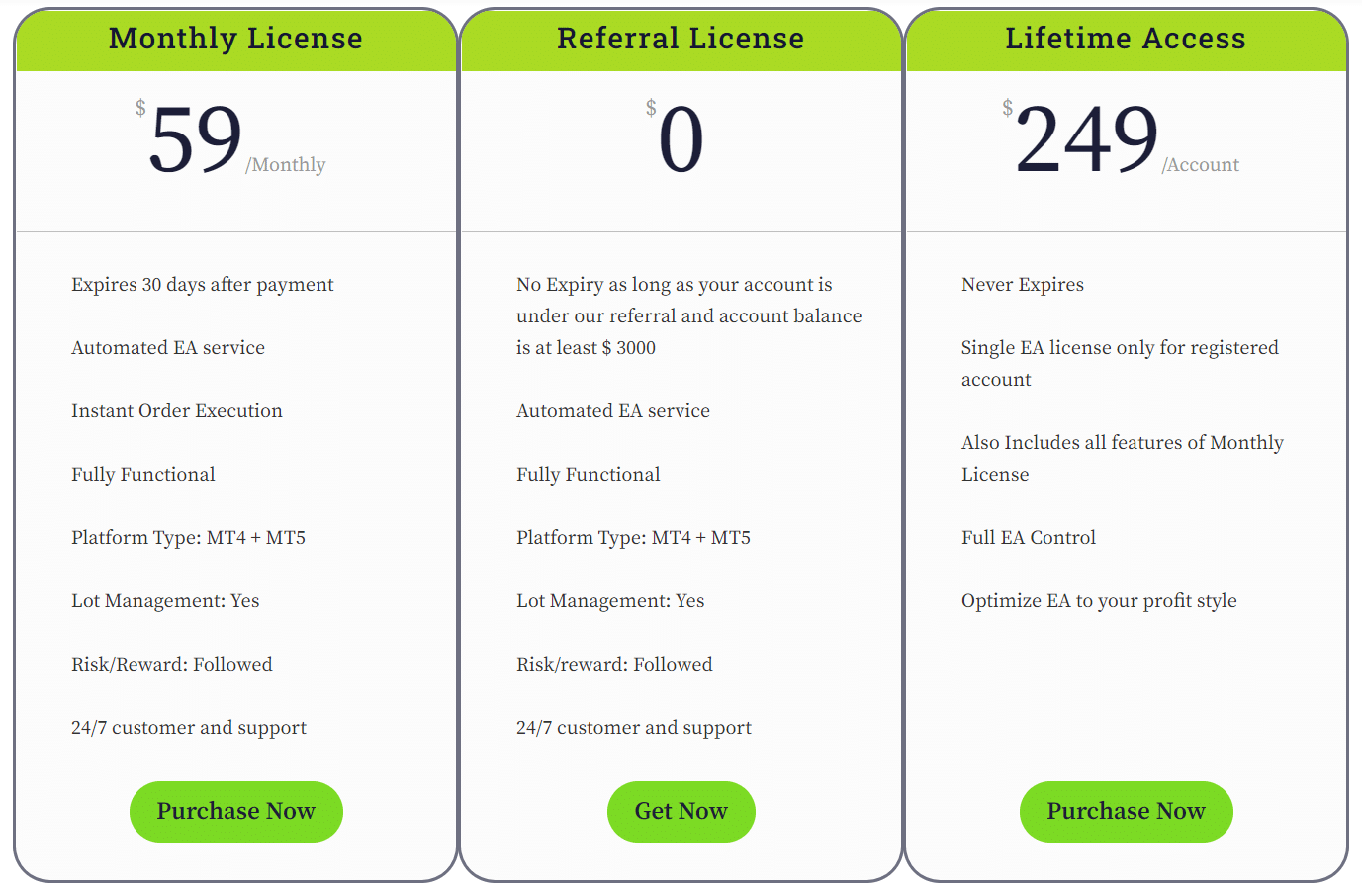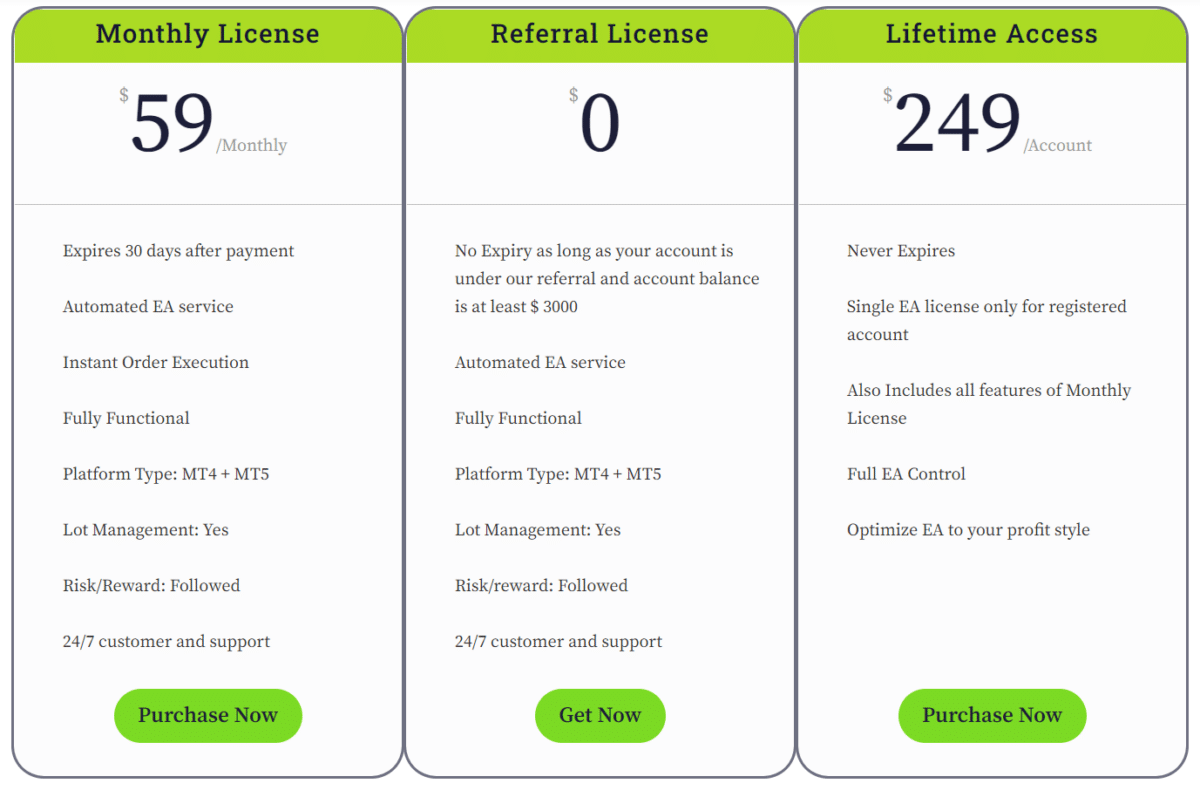 The robot can be purchased in three packages. The first one is a monthly subscription for $59. This price seems to be a fair one. It works on MT4 and MT5 platforms. We can expect to get risk/reward advice and 24/7 support. The second pack is for referrals. We have to open a real account and deposit it at $3000. The lifetime license costs $249 per license. There's a 15-day refund policy provided.
Other notes
We have no testimonials written about if the system works in the same way on clients' accounts. So, now, it looks like a cat in the bag.