Vigorous EA is a Forex expert advisor that has been backtested for over 21 years. According to the vendor, this robot makes a consistent profit on a daily basis. It runs on both Metatrader 4 and Metatrader 5 trading platforms.
This robot focuses on the longer timeframes while conducting its trades. It finds the most optimal spots to take 3-9 pip scalp deals within the dips of a major trend. The vendor claims that the EA has a projected monthly profit of 2%.
Vigorous EA trading strategy
This is a scalping robot with a high trading frequency. On average, it conducts 11 trades on a daily basis. The average length for each trade is 2 hours. Scalping is a short-term strategy where an EA tries to capitalize on the small price differentials between pairs. It requires you to observe the charts throughout the day since profitable opportunities can quickly pass. Thus, novice traders might find this strategy a bit stressful.
Vigorous EA backtesting report


Here we have the results of a backtest conducted from January 2005 to March 2021. During this period, the EA conducted a total of 65733 trades, winning 75% of them and generating a total profit of $122,912.13. This means it had a win rate of 75%.
The average daily and monthly gains for this backtest were 0.05% and 1.66%, respectively. We can see that the average monthly gain is significantly less than what the vendor promised on the official website. Also, the robot had a very high drawdown of 52.86% during the testing period. This is indicative of a high risk of ruin.
Vigorous EA live results


This live trading account has been active on Myfxbook since February 15, 2021. It is a demo account using virtual money and it hasn't been exposed to different market conditions because of its short trading history. To date, the EA has placed 2498 trades through this account, while maintaining the profitability of 74%, which is comparable to the win rate for the backtest.
The total profit generated through this account currently stands at $677.39. While the daily and monthly gains are 0.04% and 1.30% respectively, the drawdown is 13.90%. Here also, the monthly average gain is less than what the vendor promised.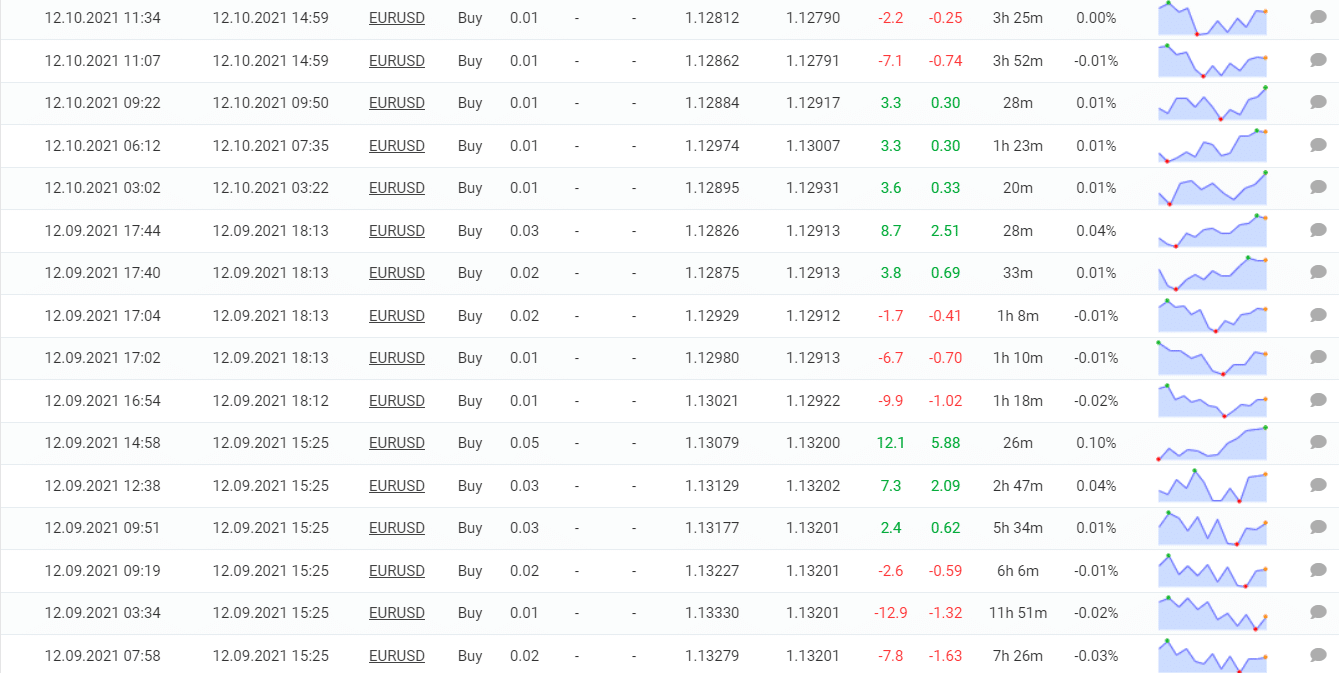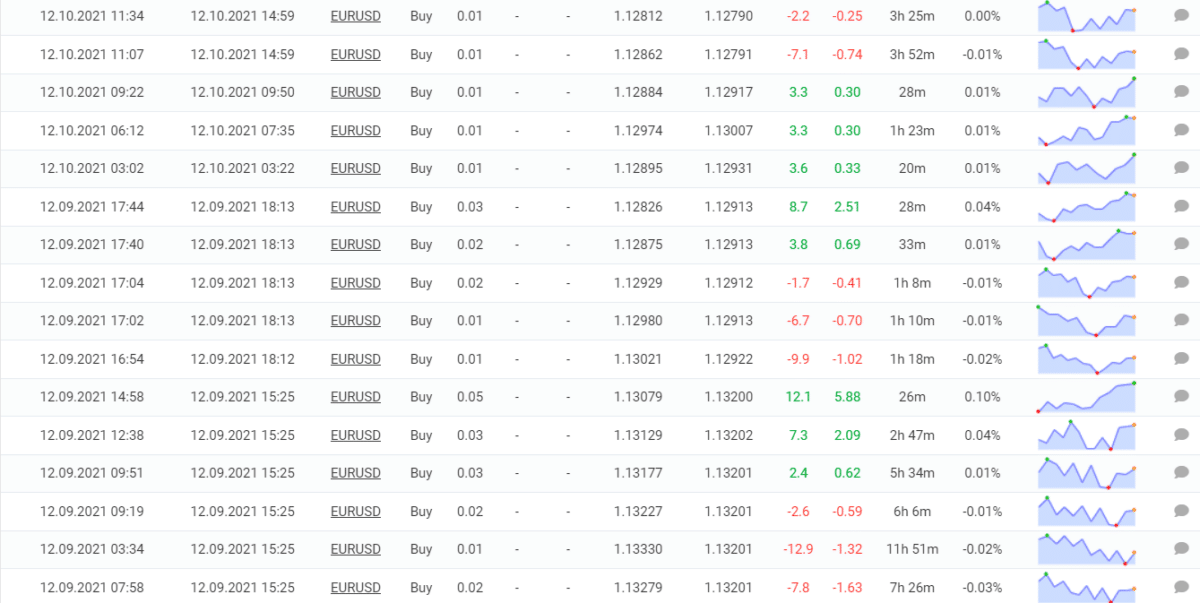 Looking at the trading results, we can see that the robot only generates minuscule profits for each trade, with the average being around 0.01%. Also, it is prone to suffering consecutive losses every now and then. The average win for this account is 4.72 pips/$0.94, while the average loss is -10.71 pips/-$1.62.
Some features of Vigorous EA
Vigorous EA trades exclusively in the EUR/USD pair. The vendor recommends using a starting balance of $5000 and minimum leverage of 250:1. This EA conducts 50-100 scalp trades each week. It uses a flex-grid money management feature that is active only when the trend is active.
| | |
| --- | --- |
| Total return | 13.79% |
| Maximal drawdown | 13.90% |
| Average monthly gain | 1.30% |
| Developer | Responsible Forex Trading |
| Created, year | 2021 |
| Price | $497 |
| Type | Scalping |
| Timeframe | N/A |
| Lot size | N/A |
| Leverage | 250:1 |
| Min. deposit | N/A |
| Recommended deposit | $5000 |
| Recommended brokers | N/A |
| Currency pairs | EUR/USD |
| ECN | N/A |
Main things to consider if you invest with Vigorous EA
Here are the main factors:
Short trading history
The live trading account is not even a year old. It was launched in February 2021. This means the robot has not dealt with various market scenarios.
No refunds
The vendor does not offer a money-back guarantee for this robot. In case you purchase the product from MQL5, you can get a refund. However, this is only offered if the EA was not activated within a 7-day period.
Zero vendor transparency
There is very little information available on Ryan Brown, the developer. We don't know who he works with. There is no data on his background and trading history.
Pricing details
You can get this EA for a one-time price of $497, which is not too cheap by the market standards. There is no money-back guarantee for this product.
Customer reviews
There are no user reviews for this EA on third-party websites.