SurgeTrader, a cutting-edge platform designed for both novice and experienced investors, has transformed the landscape of digital trading. This comprehensive review delves into the highlights of SurgeTrader, providing a detailed analysis of its features, functionality, and how it stands out in a competitive market. Whether you're a seasoned trader or someone dipping their toes into the world of digital trading, this review will give you a profound understanding of what SurgeTrader has to offer.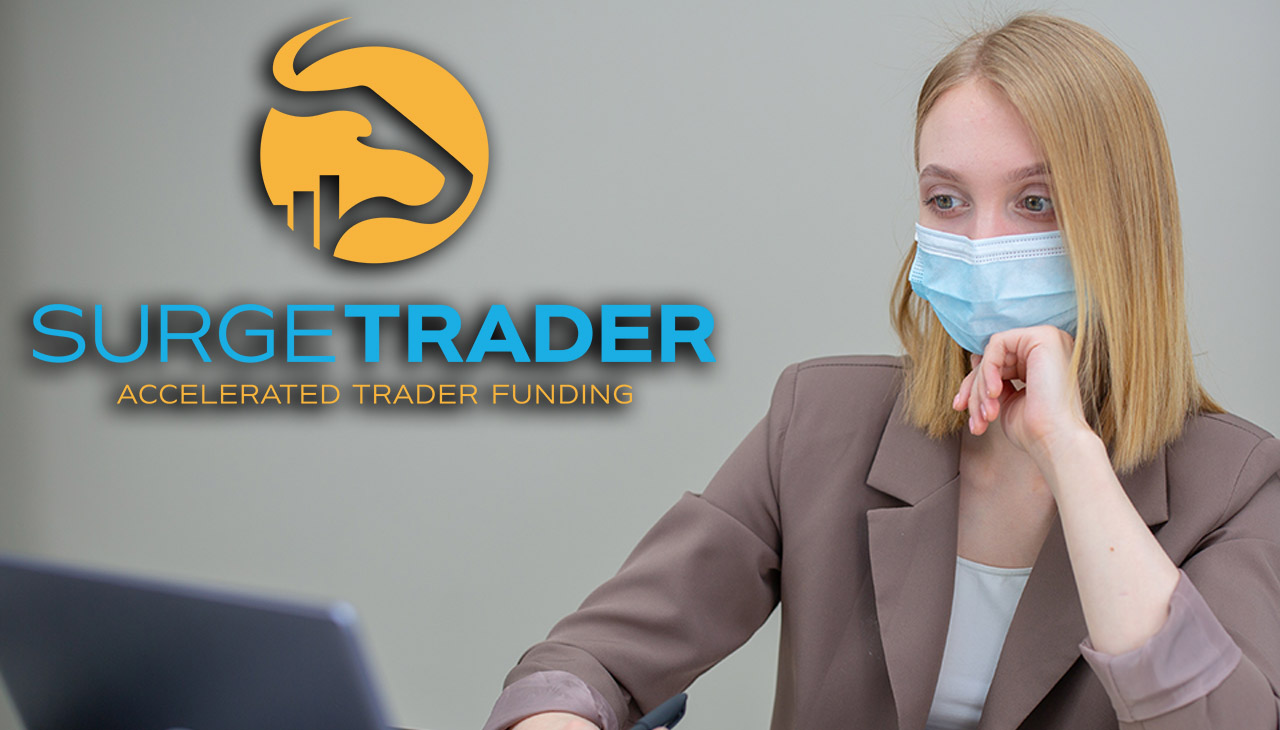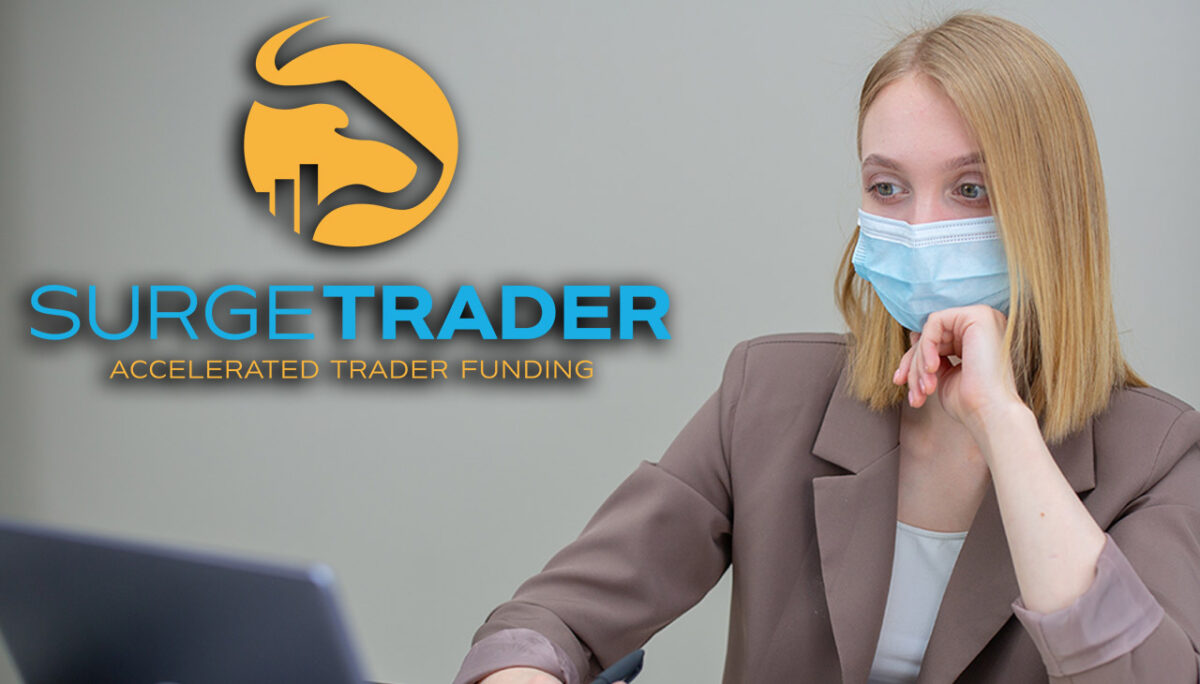 Features
SurgeTrader offers a range of features designed to enhance the trading experience for its users. Some key features include:
User-Friendly Interface: SurgeTrader boasts a user-friendly interface with an intuitive design and easy navigation. This makes it suitable for both beginners and experienced traders.
Advanced Charting and Analysis: The platform provides comprehensive charting tools that allow users to analyze market trends, patterns, and indicators. Traders can customize their charts and access a wide range of technical indicators for in-depth analysis.
Signal Alerts and Trading Opportunities: SurgeTrader offers customizable signal alerts that notify users in real-time about potential trading opportunities. These alerts can be based on various indicators or user-defined criteria, helping traders stay updated on market movements.
Risk Management Tools: The platform provides risk management tools such as stop-loss orders, take-profit orders, and trailing stops. These features enable traders to manage their positions effectively and mitigate potential losses.
Market Analysis Resources: SurgeTrader offers a range of tools and resources for market analysis. Traders can access technical analysis tools, identify market trends, and make informed trading decisions. Additionally, educational resources are available to help traders enhance their knowledge and skills.
Customer Support: SurgeTrader provides reliable customer support to assist users with any technical or account-related queries. Support is available through various channels such as live chat, email, or phone, ensuring prompt assistance when needed.
These features collectively contribute to a comprehensive trading experience, empowering traders with the tools they need to make informed decisions and optimize their trading strategies.
User-Friendly Interface
The user-friendly interface of SurgeTrader is one of its standout features. The platform's design is clean, intuitive, and easy to navigate, reducing the learning curve for novices and providing ease of use for experienced traders. The dashboard is thoughtfully laid out, presenting all critical information and functions at a glance. From real-time market data to portfolio overview, every detail is only a few clicks away. The quick and responsive design ensures seamless trading, and the platform is equally efficient on both desktop and mobile devices, enabling trading on the go. This attention to user experience sets SurgeTrader apart, providing a trading environment that is as productive as it is comfortable.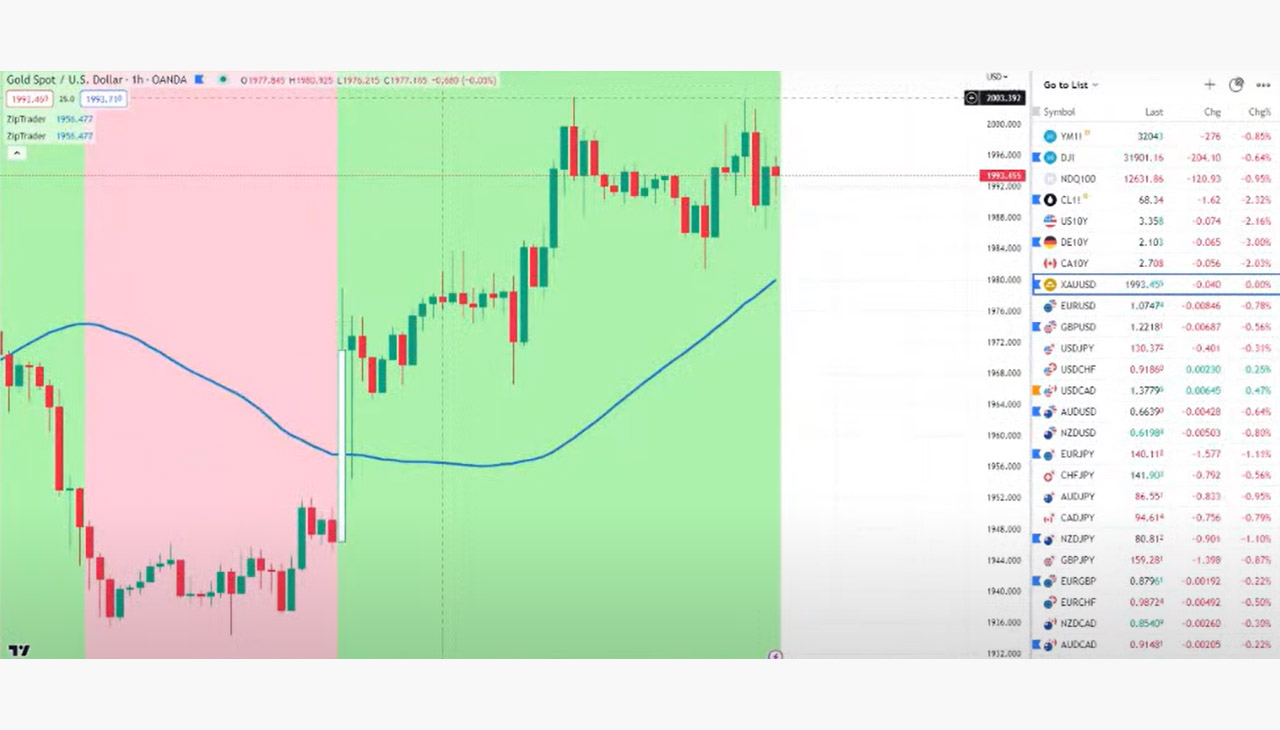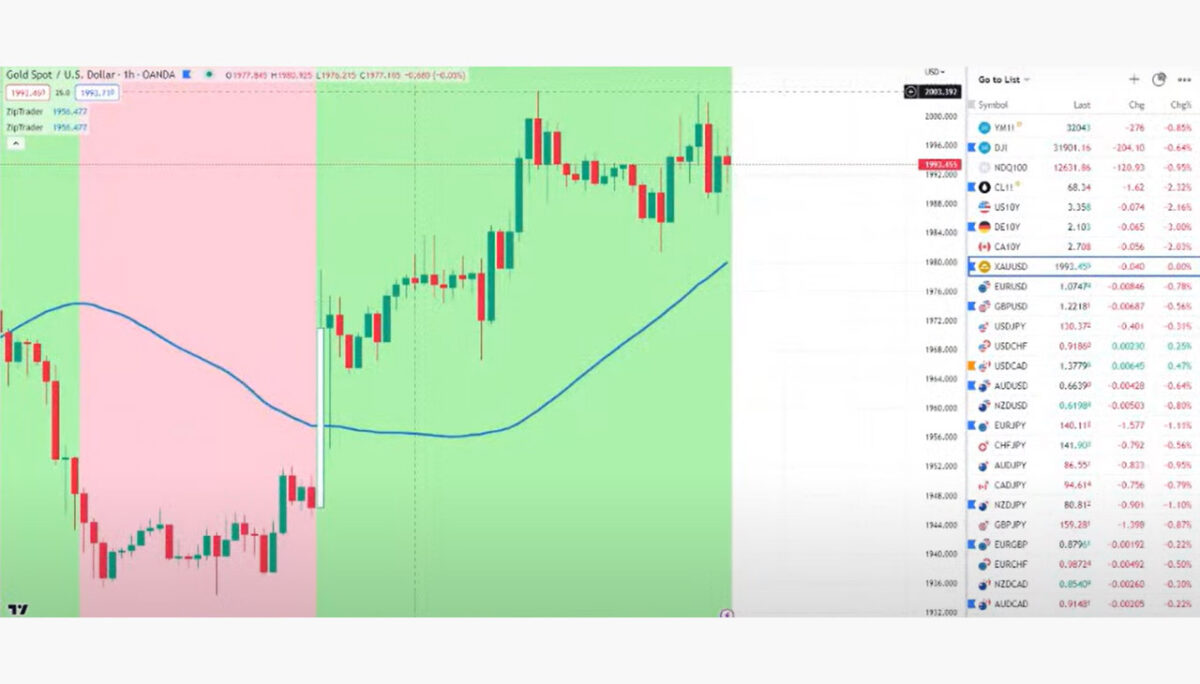 Advanced Charting and Analysis
SurgeTrader's advanced charting and analysis tools are a beacon for those who understand the importance of comprehensive market assessment. With a wide array of technical indicators at their disposal, traders can delve into intricate market trends and patterns, customizing their charts to match their trading style. The platform provides an in-depth view of the market, offering various timeframes, types of charts, and drawing tools to highlight and monitor potential opportunities. Furthermore, the analysis tools are not just robust but also user-friendly. Even beginners can quickly learn to interpret these charts, making informed trade decisions based on real-time data. This sophisticated level of analysis is essential in today's dynamic digital trading landscape, and SurgeTrader delivers it with precision and simplicity.
Signal Alerts and Trading Opportunities
Enabling its users to stay ahead of the curve, SurgeTrader's signal alerts and trading opportunities feature is a game-changer in the digital trading landscape. Users can set personalized alerts based on various indicators or criteria, providing real-time updates on potential trade opportunities. These alerts ensure that traders never miss out on a promising trade due to the fast-paced nature of the market. Additionally, the platform utilizes a sophisticated algorithm to identify trading opportunities, delivering real-time suggestions to the users. By combining these features, SurgeTrader ensures that its users are always in tune with the market movements, thus making the platform a reliable companion for both novice and experienced traders.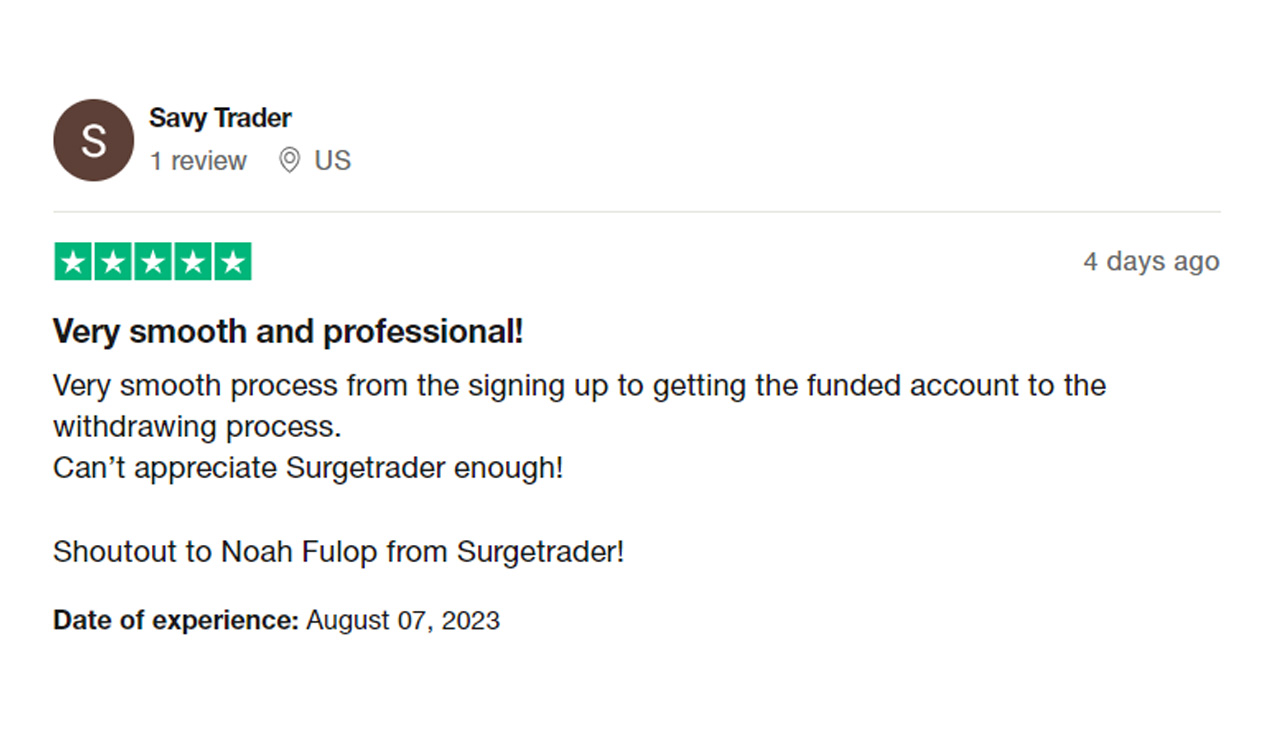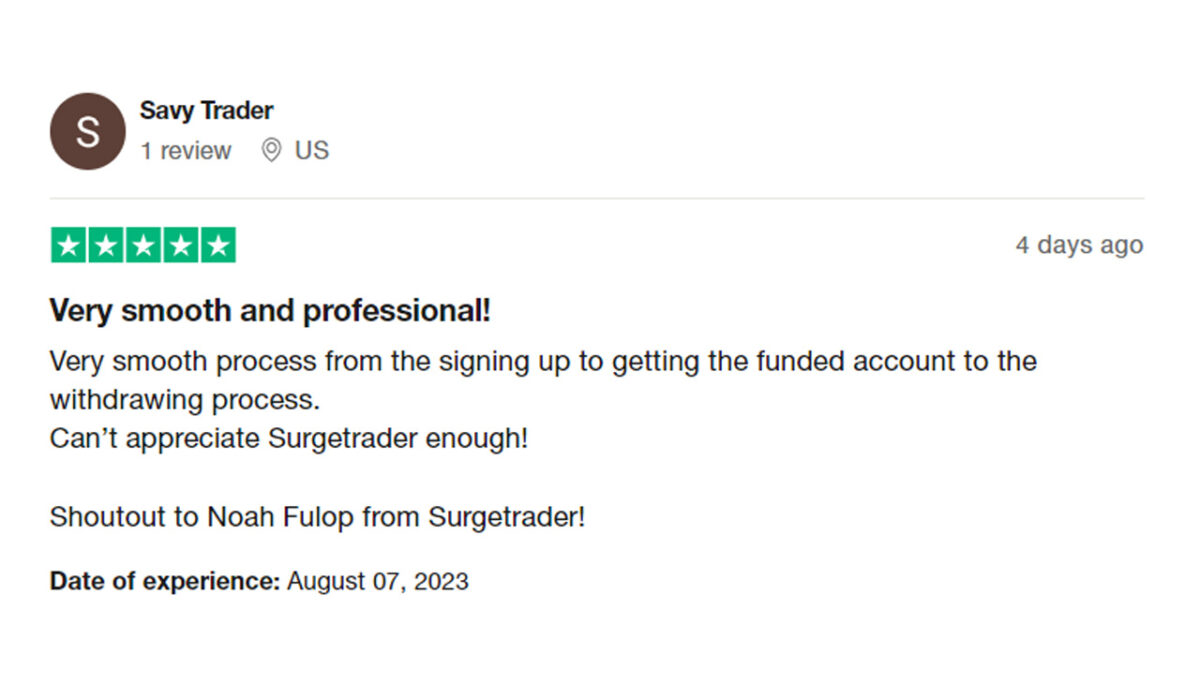 Risk Management Tools
Risk management is an essential part of trading, and SurgeTrader equips its users with advanced tools to minimize potential losses and secure profits. The platform offers stop-loss and take-profit orders, enabling traders to set predetermined levels for closing positions, thus reducing the emotional factor in decision-making. A stop-loss order can limit the amount of loss in a declining market, whereas a take-profit order secures the profits when the price reaches a favorable level. Additionally, SurgeTrader features trailing stops, an advanced tool that adjusts with the market movements to protect your profits. Trailing stops move with price increases to lock in profits but stay stationary when prices decrease to minimize losses. These risk management tools collectively allow traders to strategize their trades effectively, reinforcing SurgeTrader's commitment to providing a secure and user-centric trading environment.