Forex Gold Investor is an expert advisor that belongs to the FXAutomater family. The developers claimed that it's "A proven "sure bet" investment." We are going to check up on this information to decide whether this EA is a good bet to invest in.
Forex Gold Investor trading strategy
There are many explanations provided about how the system functions and what we should expect from it.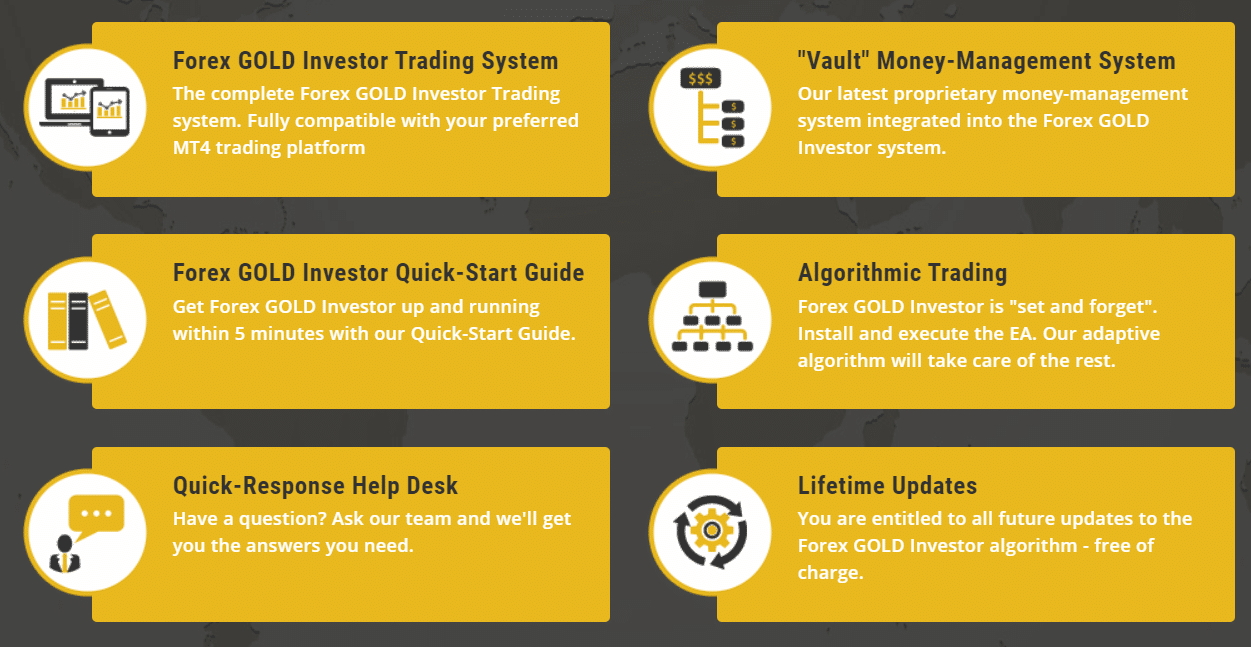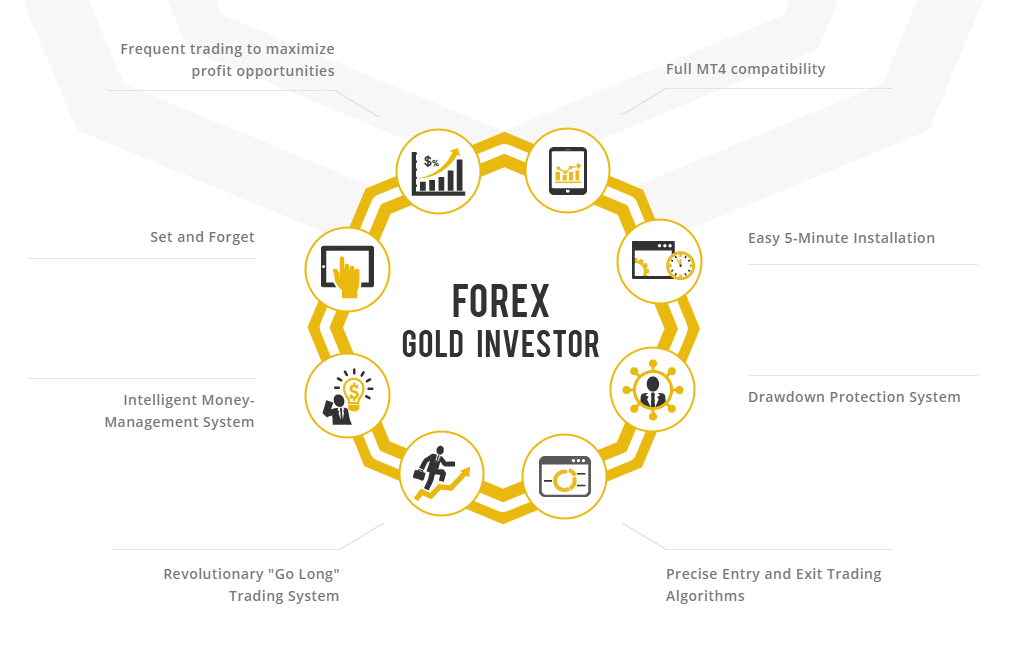 So, we grouped everything in the following list.
We can expect automatic trading from the system.
The system can be used on MT4.
The advisor trades quite frequently.
It has a "Vault" money-management feature. We have no idea what the "vault" means.
The system can be set quickly on a terminal.
It uses only algorithmic trading.
The advisor works with a breakdown protection feature.
There's a "Go Long" system implemented without extra explanations.
The money-management system calculates precise Entry and Exit points.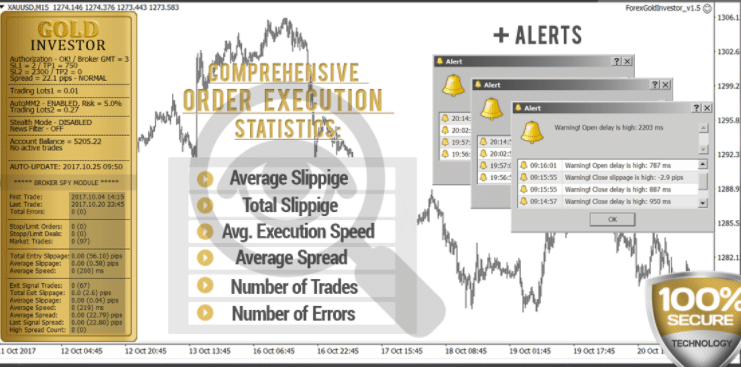 The vendor claims that the system protects us from fraudulent activities on the broker side.
There's a Slippage and High spreads protection feature.
The settings can be customized quickly.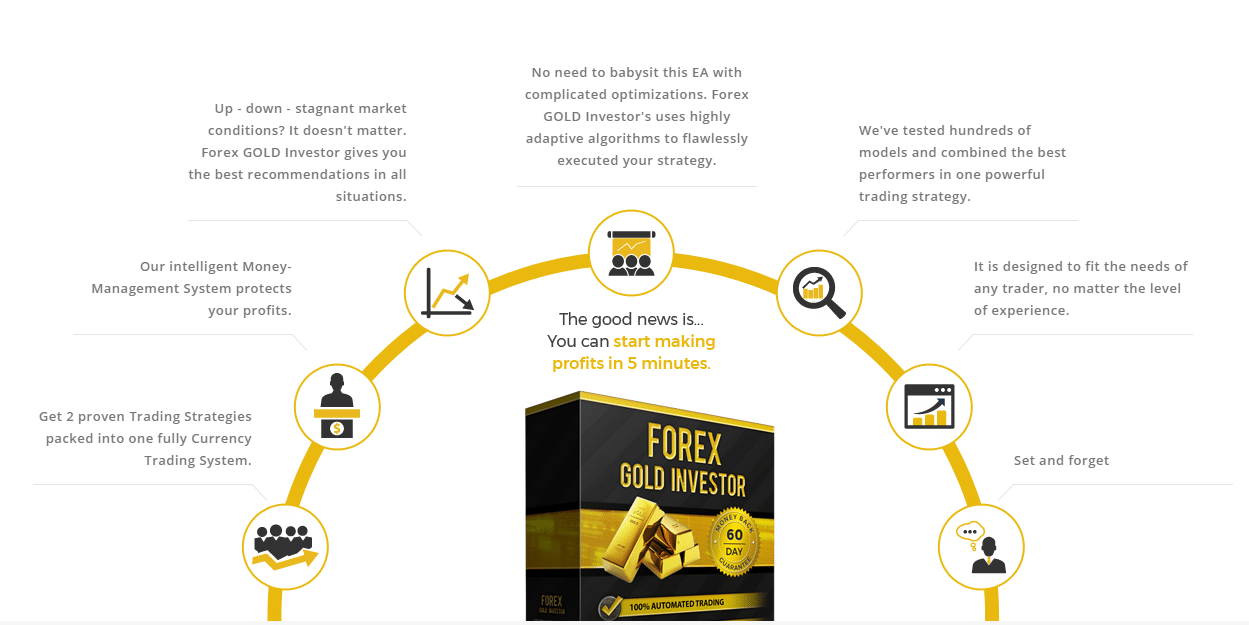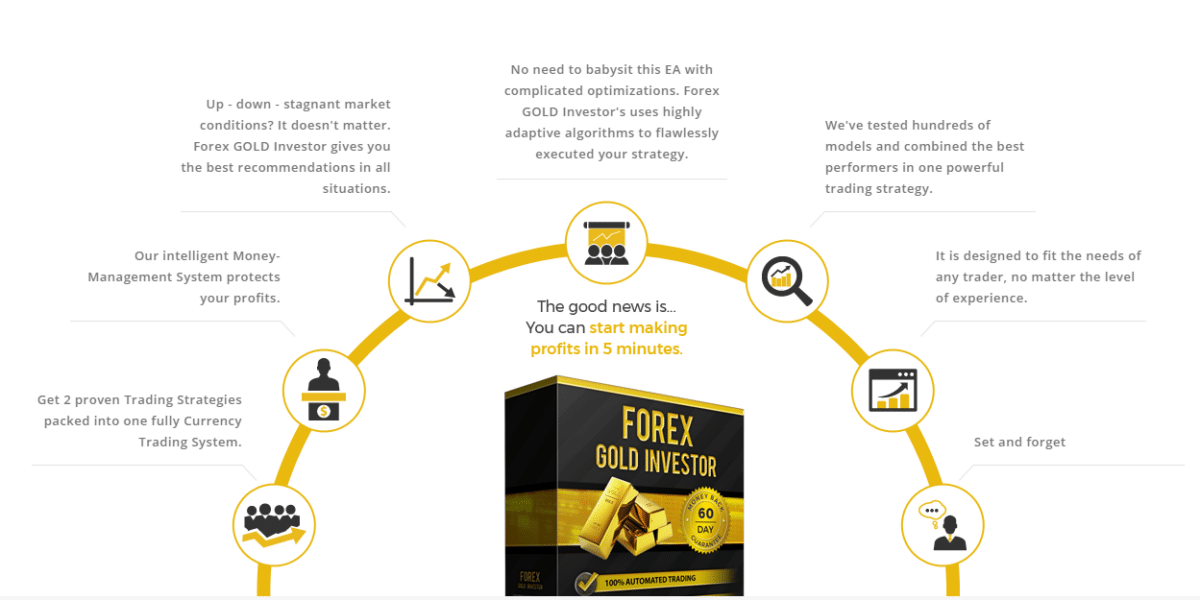 The dev claims that the advisor works with a powerful trading strategy.
Forex Gold Investor backtesting report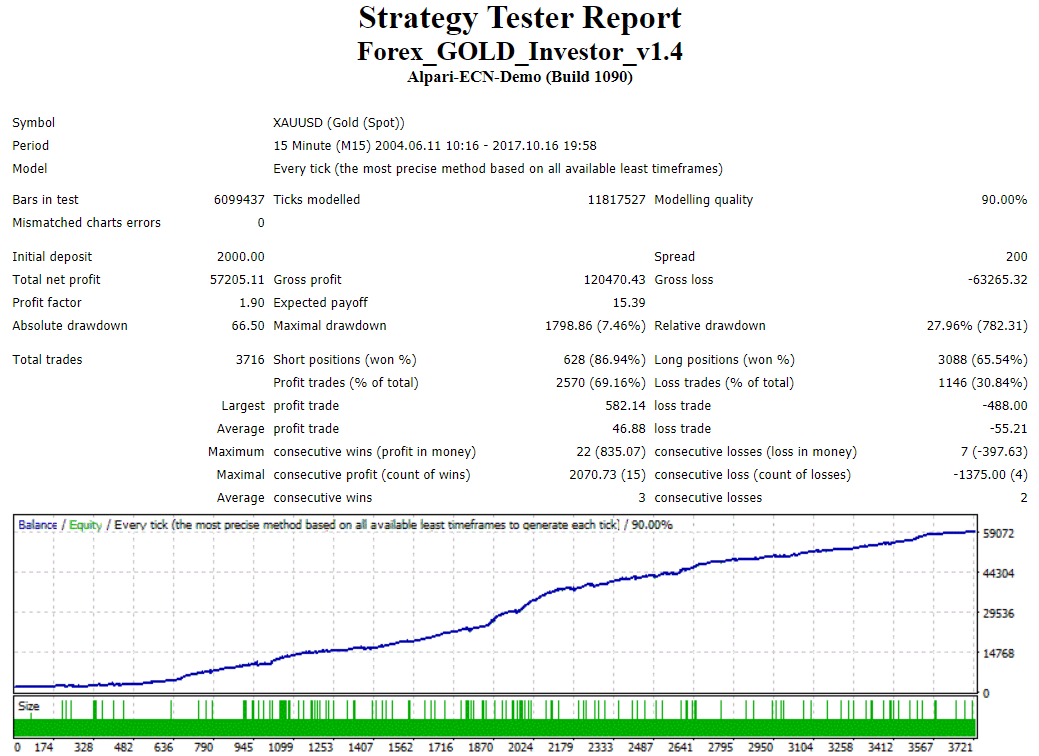 We have a backtest report for the XAUUSD currency pair performed on M15. The modeling quality was 90.00% with 200 pips spreads. It means that the system should handle various market conditions easily. An initial deposit was $2,000. The total net profit was $57,205. The maximum drawdown was 7.46%. It's a good number. The robot has executed 3716 orders with an 86.94% win rate for short and 65.54% for long trading positions.
Forex Gold Investor live results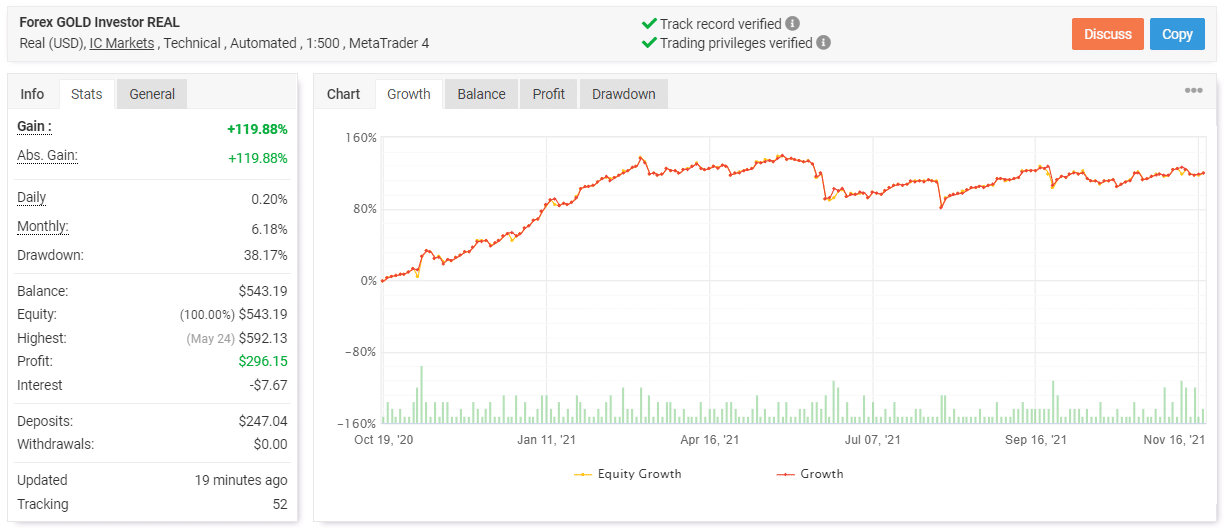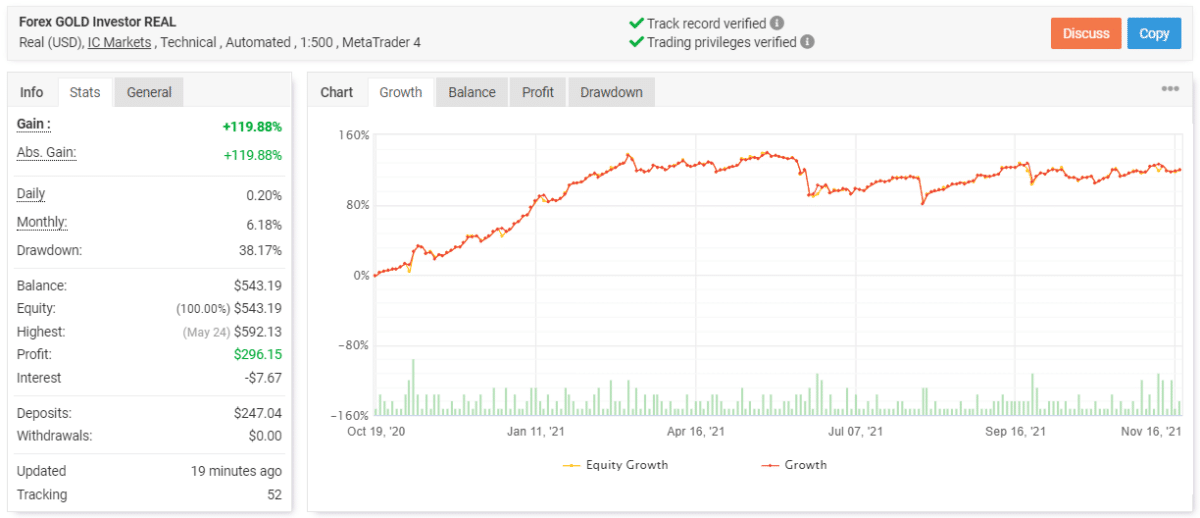 The presentation is featured by verified trading results. It's a huge pro because we can easily check those trading results to form an opinion about the robot. The system has been running a real USD account on IC Markets automatically with 1:500 leverage on MT4. The account has a verified track record. It was created on October 19, 2020, and deposited at $247.04. Since then, the absolute gain has become 119.88%. An average monthly gain is 6.18%. The maximum drawdown is 38.17%. The trading results are tracked by 52 traders.


The robot has executed 335 orders with 27487 pips. An average win is 418.27 pips when an average loss is -685.26 pips. The accuracy varies much: from 64% for long to 89% for short trading positions. An average trade length is 12 hours 50 minutes. The profit factor is 1.36. Every paid advisor with the profit factor less than 1.6 is in danger.


The most traded and profitable direction is long one – 270 orders and $232.38 profits.


The risks that a robot works with the account are medium.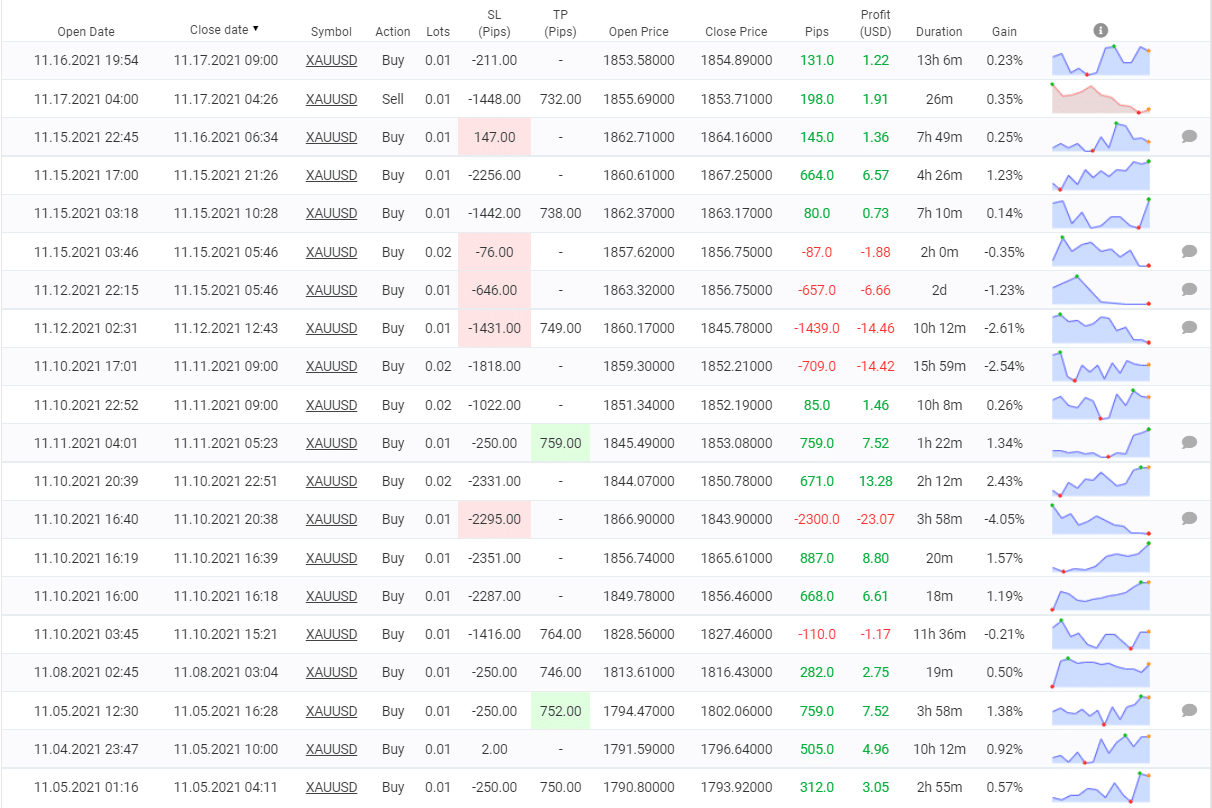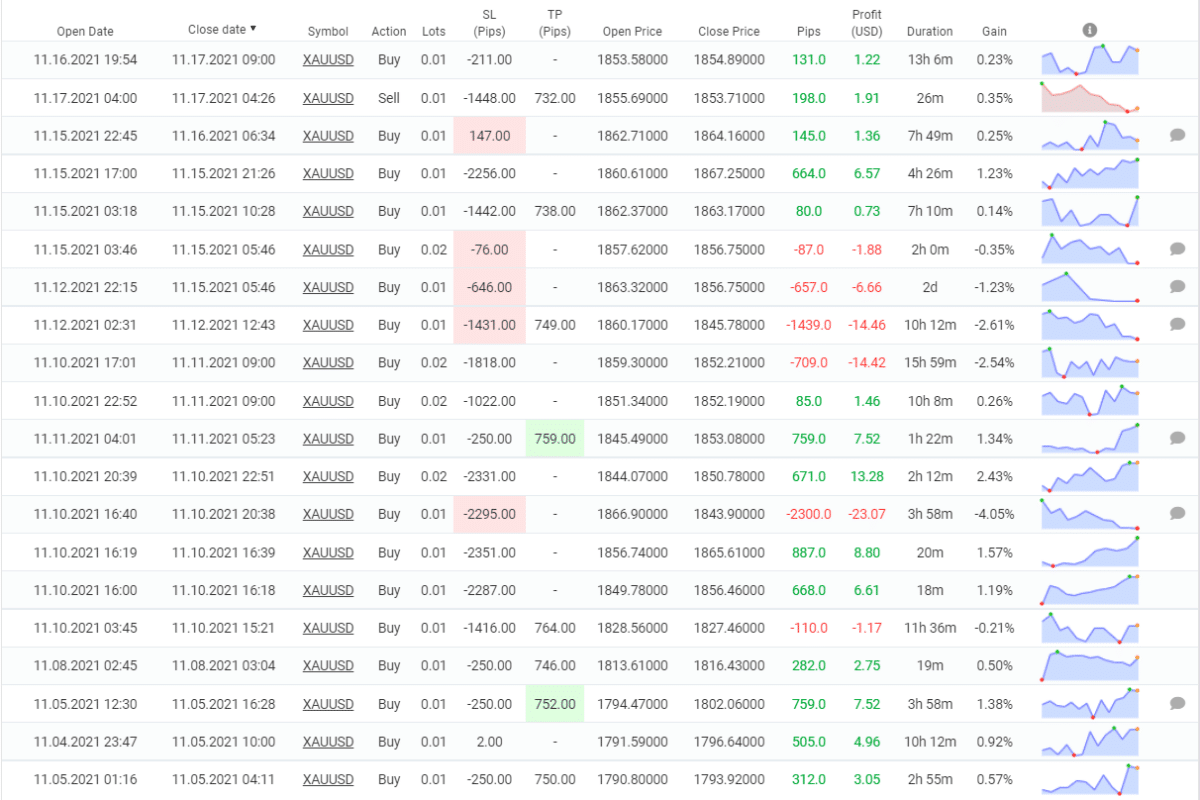 The advisor can use a short Grid of orders to make extra profits or receive some extra losses.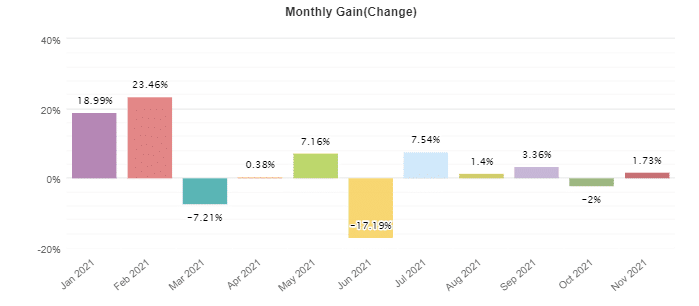 This year, the robot has lost three months. It's too much.
Some features of Forex Gold Investor
| | |
| --- | --- |
| Total return | 119.88% |
| Maximal drawdown | 38.17% |
| Average monthly gain | 6.18% |
| Developer | FXAutomater |
| Created, year | 2018 |
| Price | $197 |
| Type | Trend, Scalping |
| Timeframe | N/A |
| Lot size | N/A |
| Leverage | 1:500 |
| Min. deposit | N/A |
| Recommended deposit | N/A |
| Recommended brokers | N/A |
| Currency pairs | XAUUSD |
| ECN | N/A |
The system works automatically.
It has a money management system behind it.
It trades with spread and slippage protection.
There's a broker protection feature.
Main things that make Forex Gold Investor doubtful EA
The robot trades unpredictably
It has lost three this year. This is a bad sign for a paid trading solution. From profitable months, it was hard to predict the size of the monthly profit.
It must be updated ASAP
The advisor must fit current market conditions. We are not sure if the developers want to spend the time on this. It would be great if trading experience was improved.
Pricing details
There's a 50% OFF mentioned.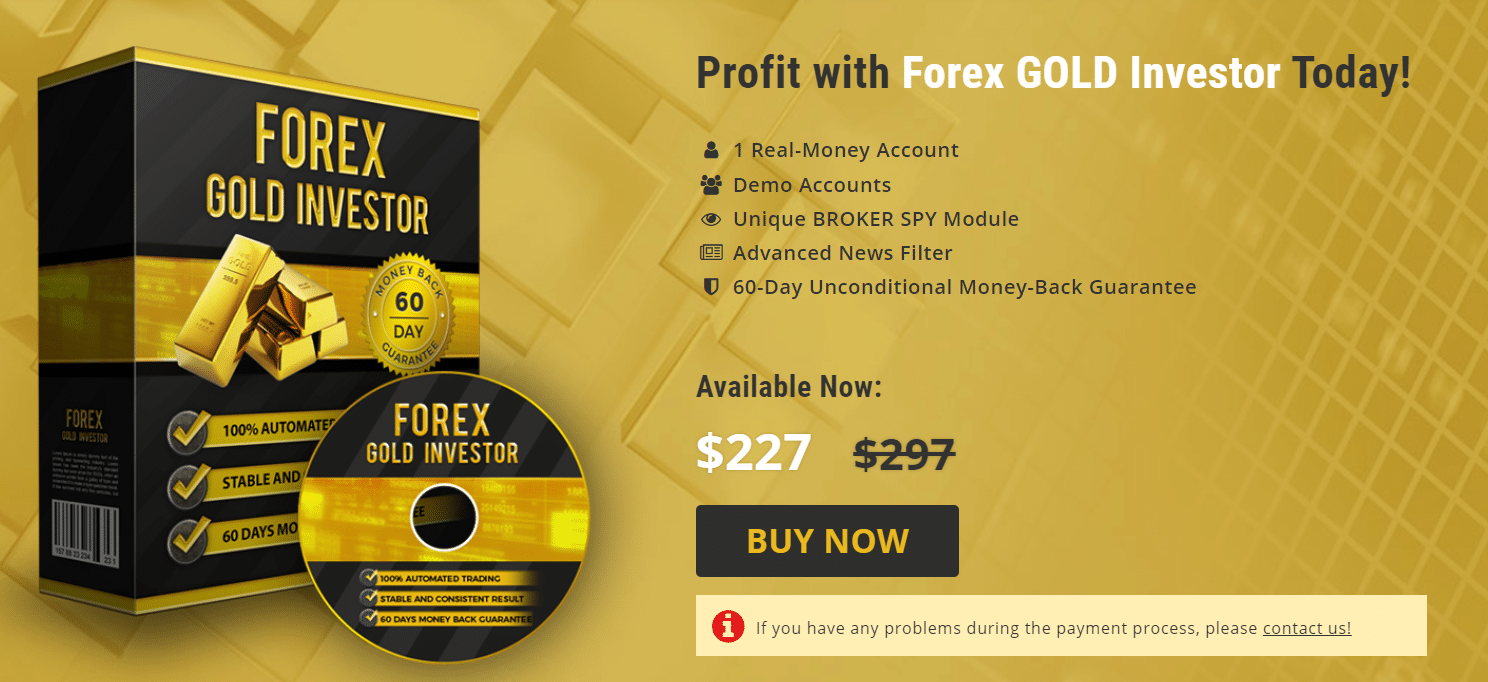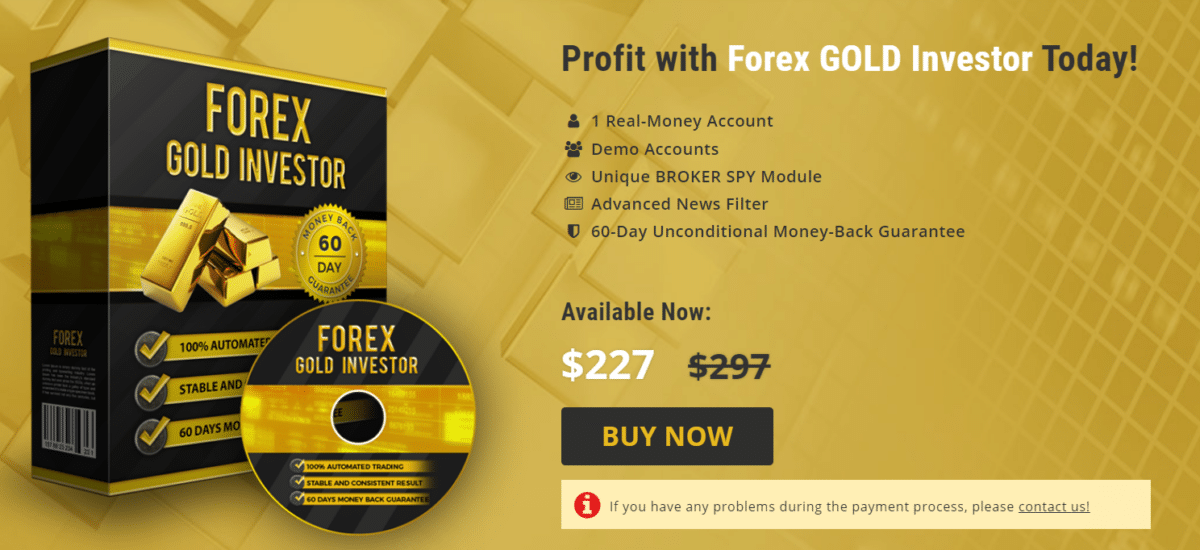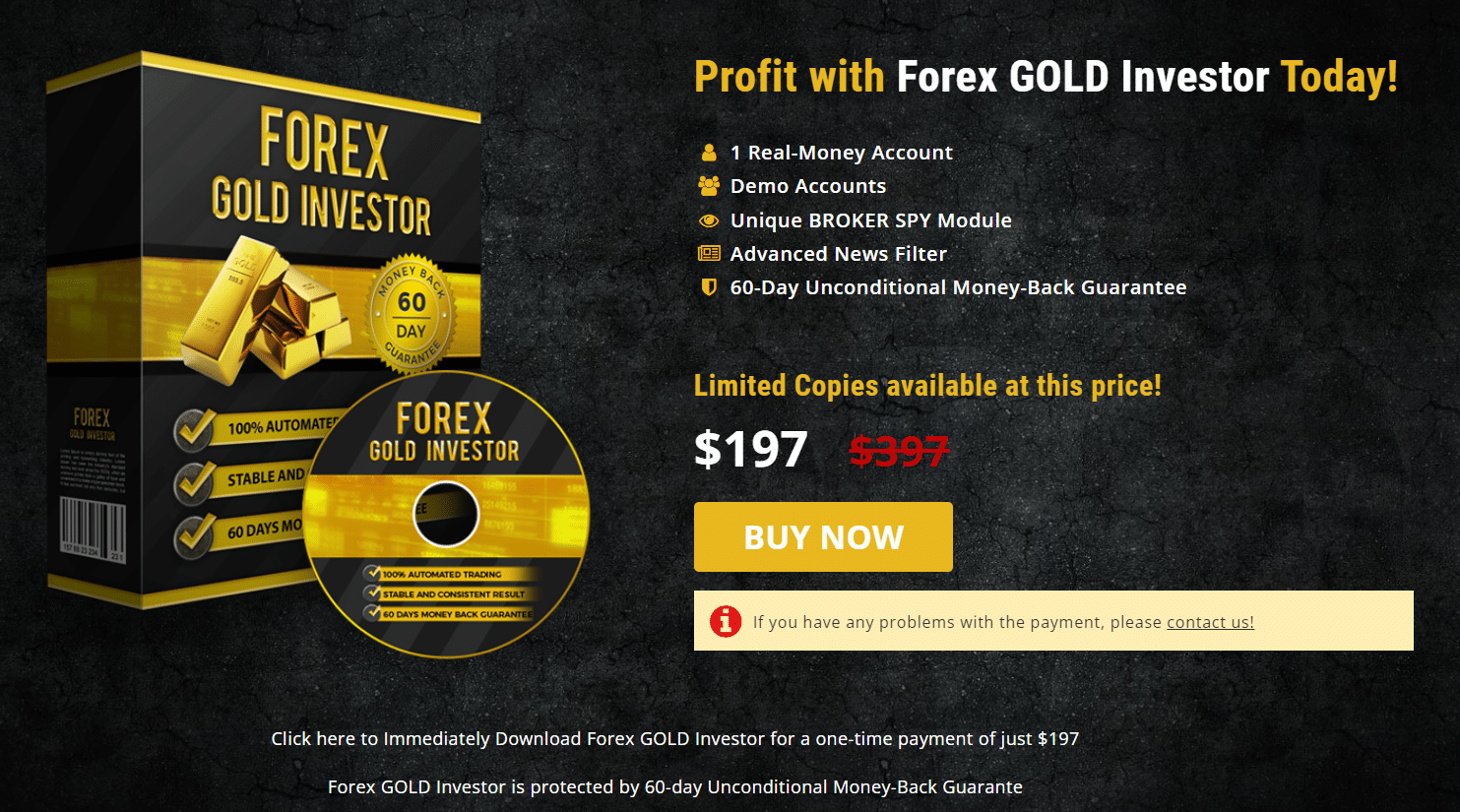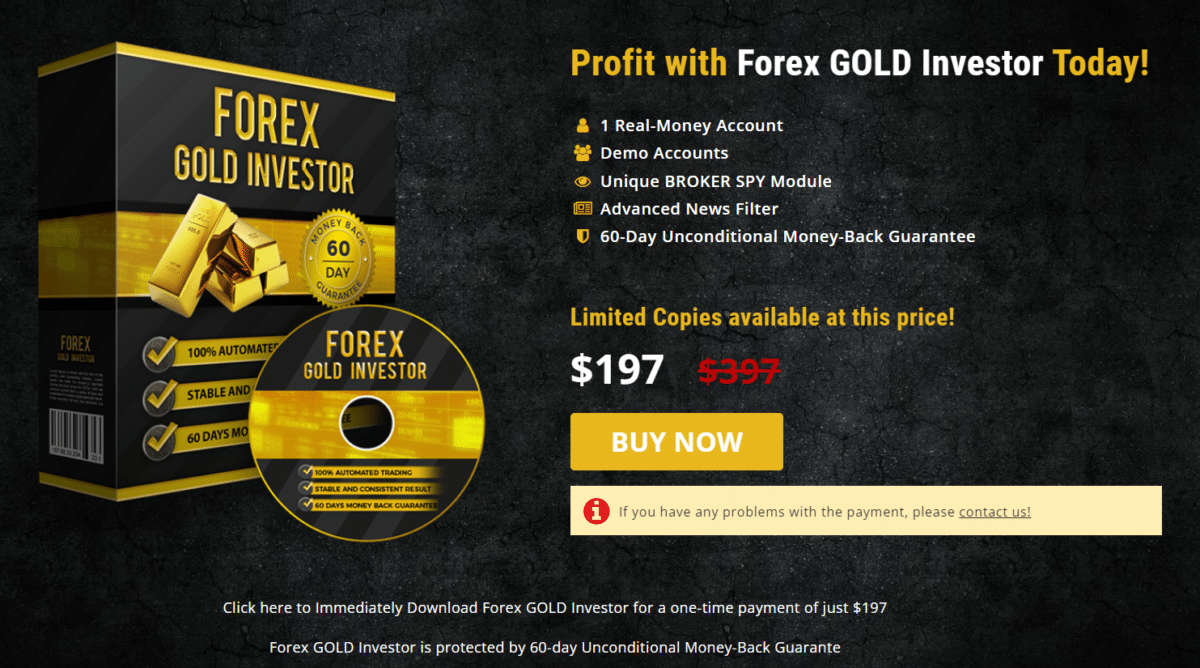 They like scam price forming. They have increased the price to give 50% OFF. The current price is $197. The package includes a real account license, an unlimited number of demo accounts, a Unique Broker Spy module, advanced news filters, and a 60-day unconditional money-back guarantee.
Other notes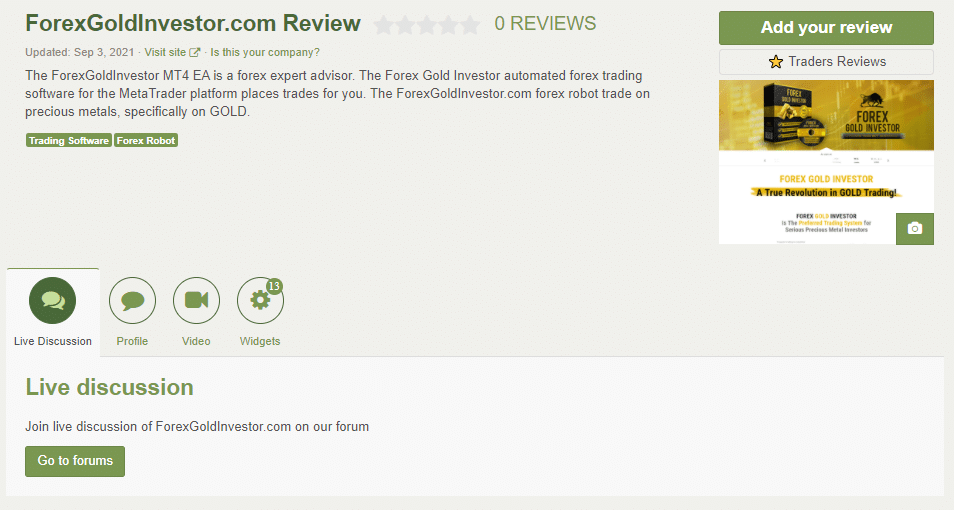 There's a page of Forex Gold Investor on Forex Peace Army. Alas, we have no testimonials written there.