Forex GDP is a company that focuses on providing signals and generating trading ideas. Their main claim is: "Live ForexTrading Signals with Chart Analysis. They strongly believe that Quality of Trade Signals is more important than Quantity of Trades." We have decided to check it out.
Forex GDP trading strategy
The presentation includes much information among which there are many useful details about the system.
They provide mostly Forex-related signals with adding Gold and some commodities.
The win rate has to be high up to 80-95%.
An expected ROI has to be from 1:5 to 1:10.
They use fundamental and technical analysis for generating those signals.
The signal message will include all the required information like Symbol, Reason, Time, Direction, Entry Price, Stop Loss, and Take Profit(s).
We can expect to check free signals.
They can provide us with relevant money-management advice.
The devs have over 29 years of trading experience.
We are able to get up to 150 pips profits.
The owners may ask us to change our broker house.
The signals can be:

Jackpot signals with ROI 1:5-1:10 and SL 20 pips and TP of 100-2000 pips.
Reversal trend signals when the market stops pushing a trend.
Big tarde signals when the market is trending.
Commodities signals: Gold, Silver, Crude Oil, and Coffee.
And signals that are based on high-impact news.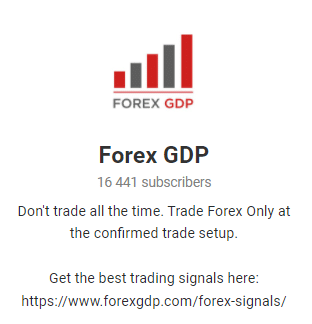 A Telegram channel has lost over 1300 followers since our last visit.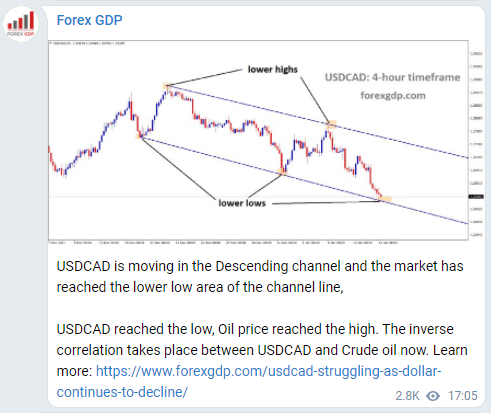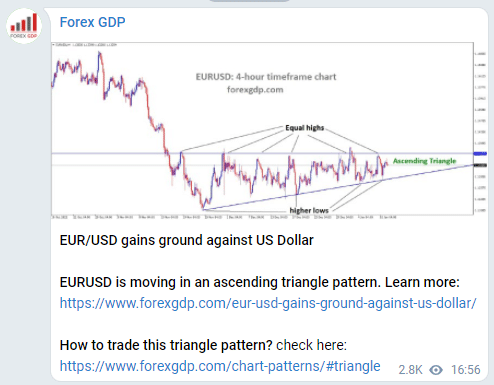 There are various charts provided for free.
The devs use the following strategies: Swing Trading, Trend, Day Trading, Consolidation, Support and Resistance level, and Positional trading.
Forex GDP backtesting report
The presentation doesn't include any sign of backtest reports that would help us to understand how those strategies were tested. This is important because strategies vary by profitability and risks. So, we have to be prepared for them.
Forex GDP live results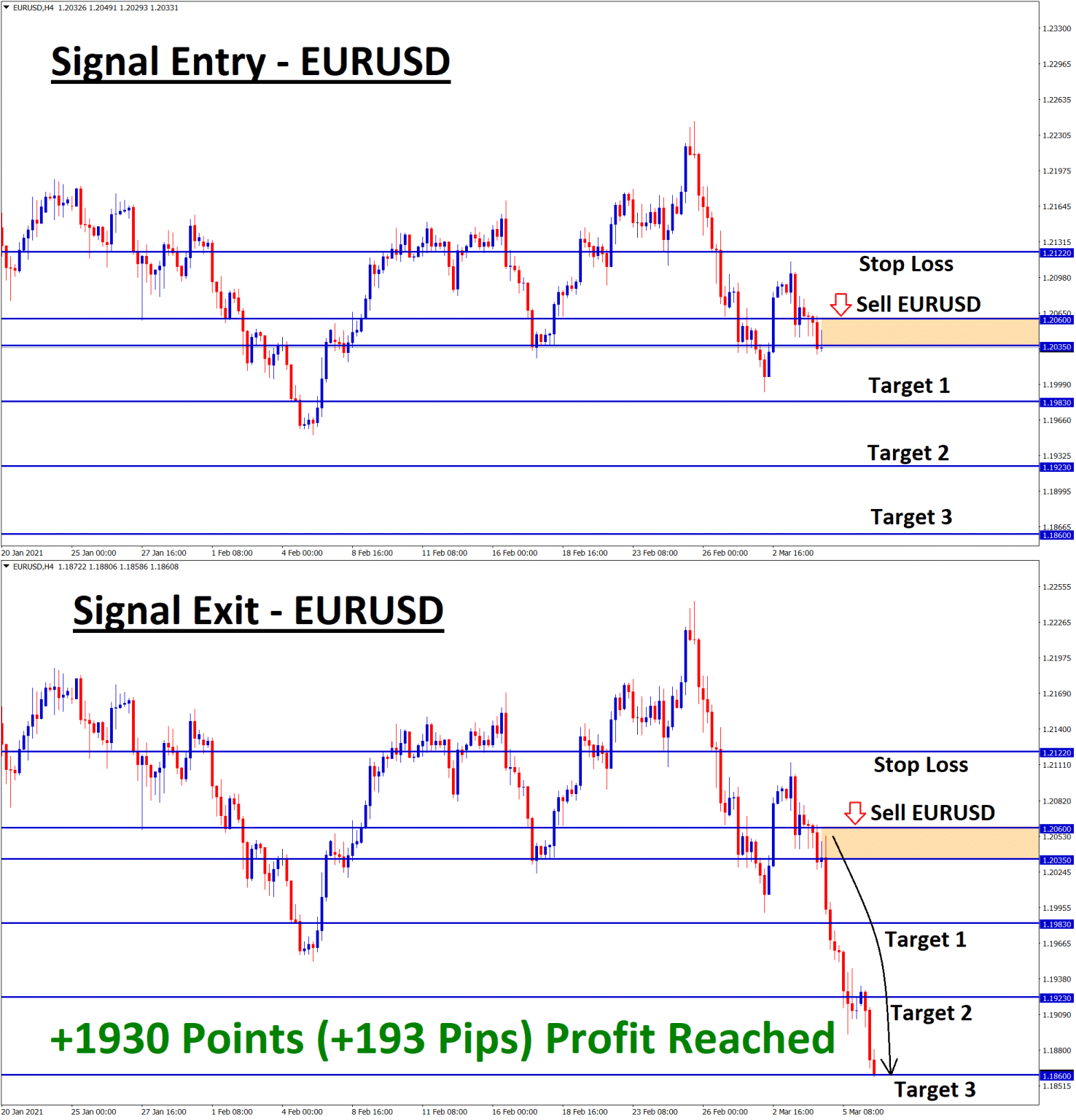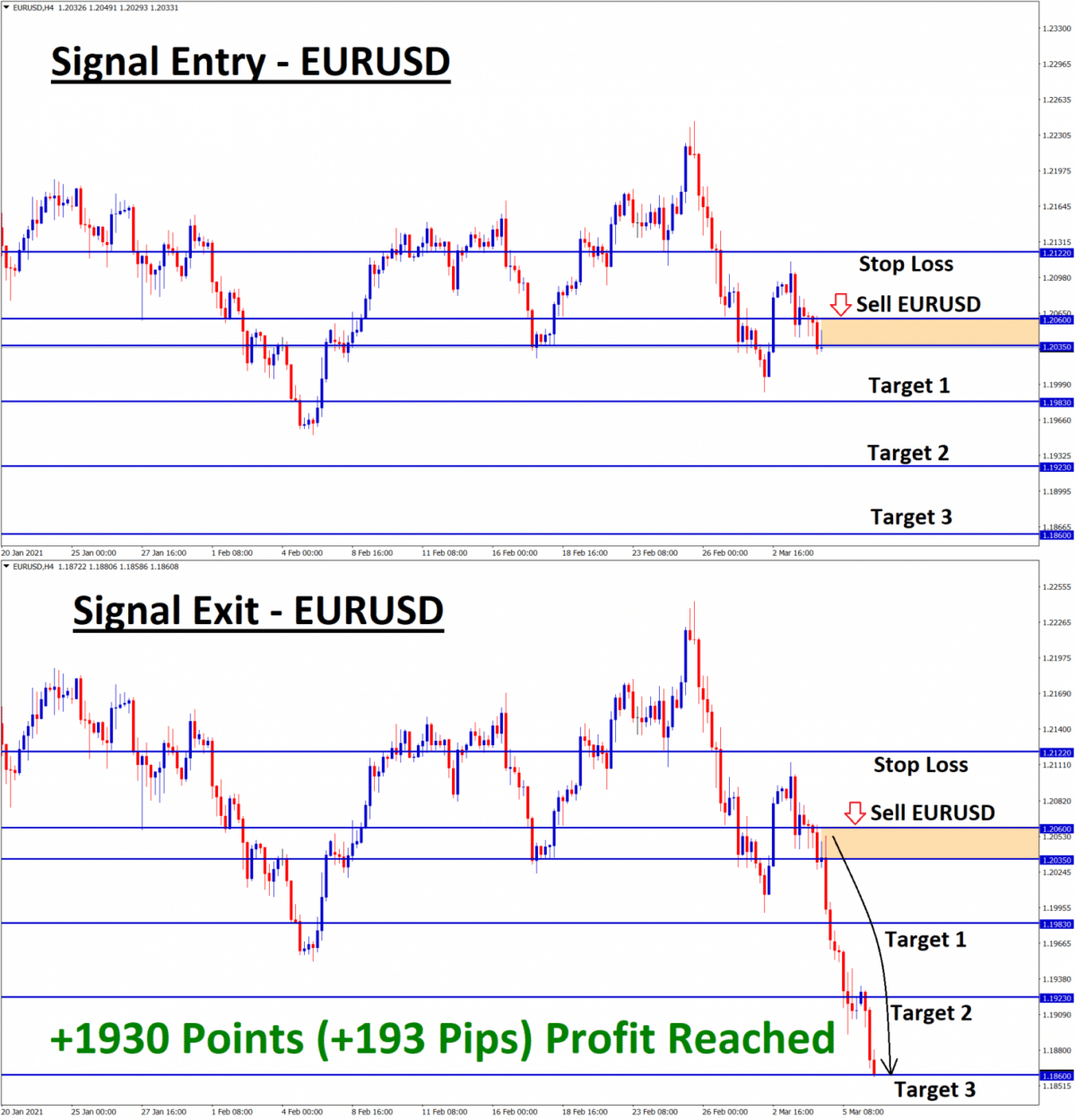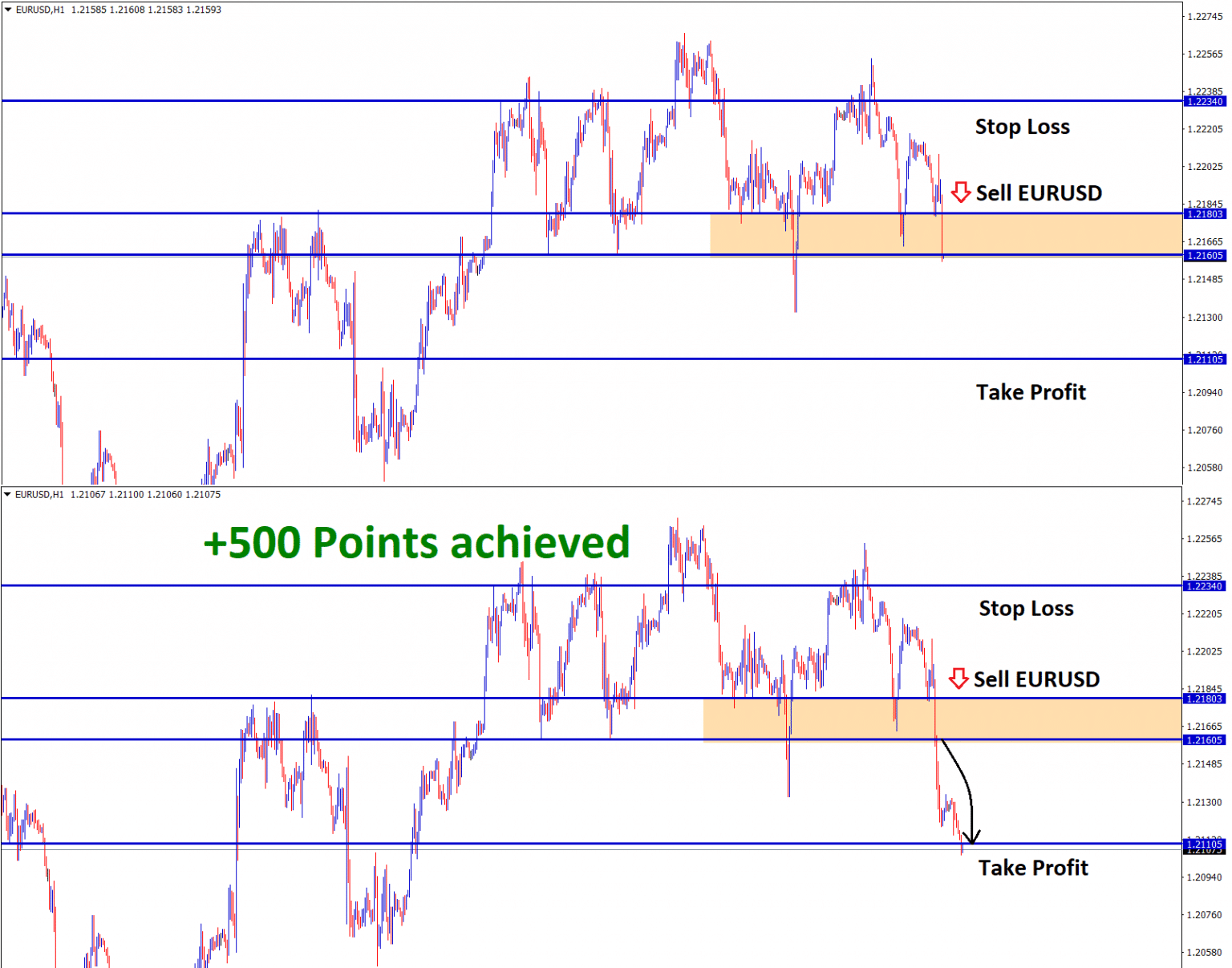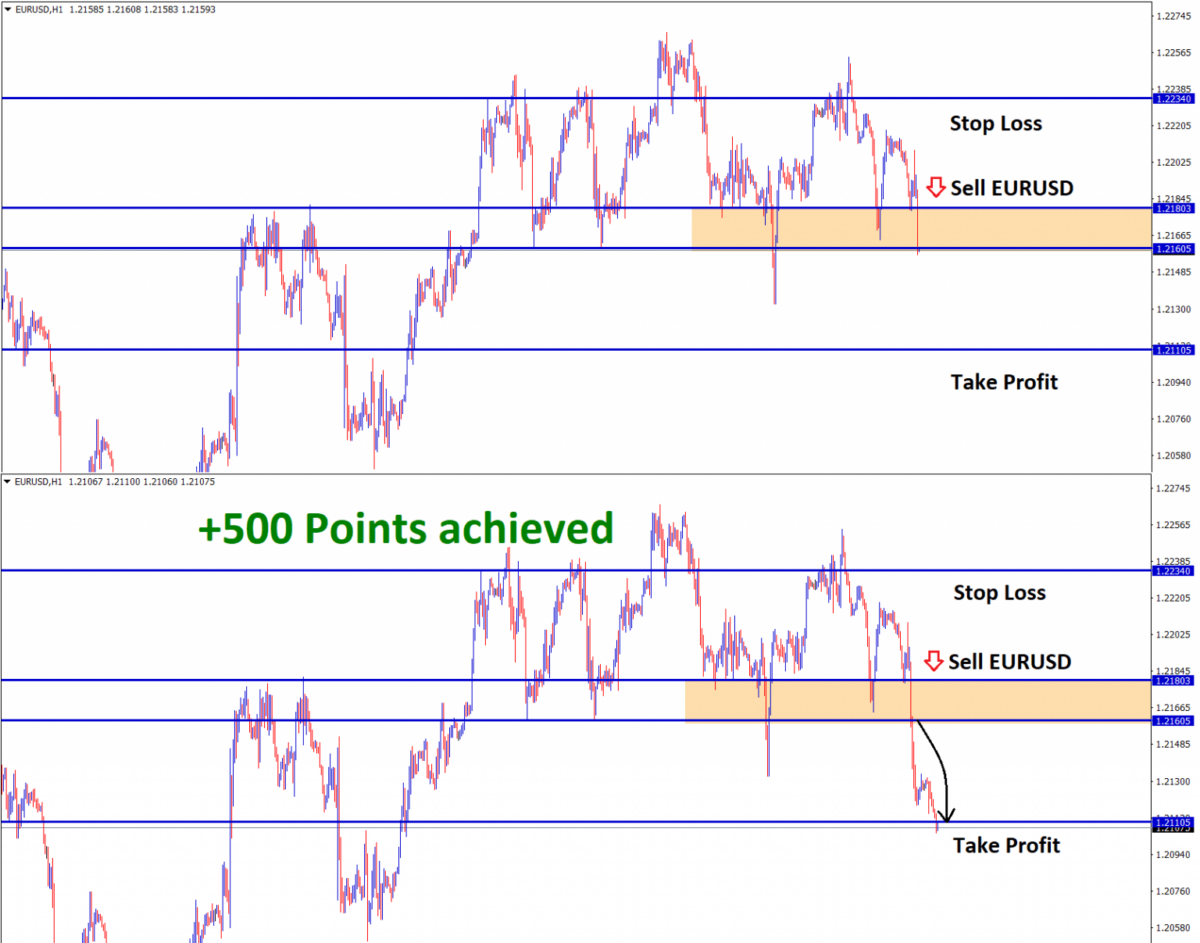 The presentation includes only screenshots as proof that the signals can bring big profits. If so, why did the developers not create a real account to make those profits and become richer? Also, we don't know about the win rate, profitability, swaps and commissions, and many other parameters of the system.
Some features of Forex GDP
| | |
| --- | --- |
| Total return | N/A |
| Maximal drawdown | N/A |
| Average monthly gain | N/A |
| Developer | Forex GDP |
| Created, year | 2016 |
| Price | $36, $54, $56, $66, $74, $79, $99, $147 |
| Type | N/A |
| Timeframe | N/A |
| Lot size | N/A |
| Leverage | N/A |
| Min. deposit | N/A |
| Recommended deposit | N/A |
| Recommended brokers | N/A |
| Currency pairs | All Forex Pairs |
| ECN | N/A |
The signals are provided with Lot Size, SL, and TP information.
We can expect to get some trading ideas and signals for free.
Main things to consider if you invest with Forex GDP
Lack of trading results
We don't have verified trading results at all. It's a con because we don't know what to expect from the system.
The community is shortened
The developers have lost over 1300 subscribers from the channel. If the service is good, so what's the reason for people to unsubscribe
Complicated pricing
The pricing is so complicated. For those who have never seen the Forex before, the pricing table will blow their mind.
Pricing details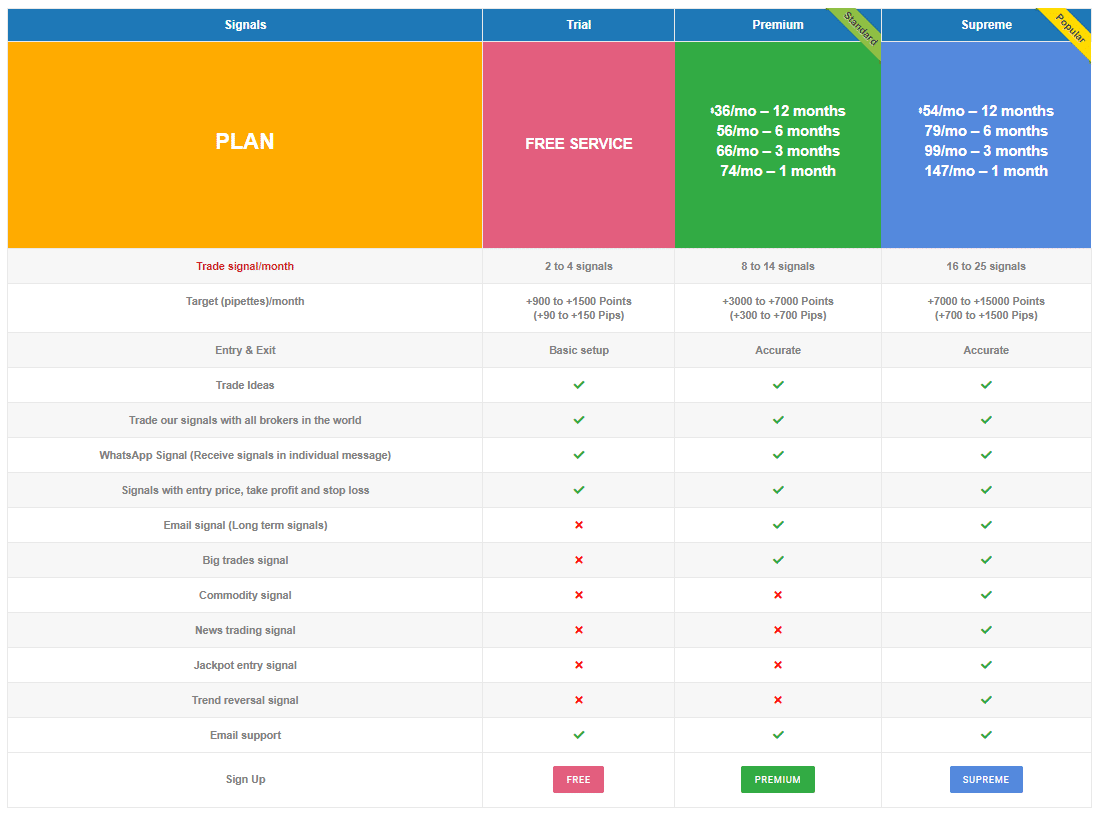 For a person that doesn't understand anything about Forex – it's insane pricing. We have several packages: Trial, Premium, and Supreme. The Free Service can be used by us without a need to pay. It is featured by 2 to 4 signals (90-150 pips). The Premium pack has 12 months subscription costs $36 monthly, 6 months subscription costs $56 monthly, 3 months subscription costs $66 monthly, and one month subscription is available for $74. There are 8-14 signals a month provided. An average monthly profit in pips can be 300-700. The Supreme package is featured by a 12 months subscription for $54 monthly, six months subscription for $79 monthly, three months subscription for $99 monthly, and monthly subscription for $147. This type of a pack includes all types of signals. An average frequency is 16-25 signals monthly. We can expect to get 700-1500 pips monthly.

There are various paid systems available for us.
Other notes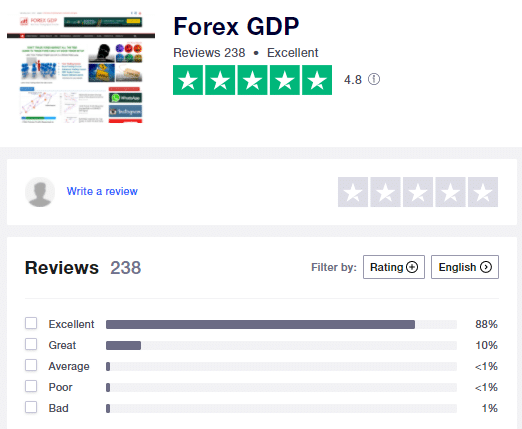 Forex GDP created a page on Trustpilot to receive verified testimonials. There are 238 reviews published.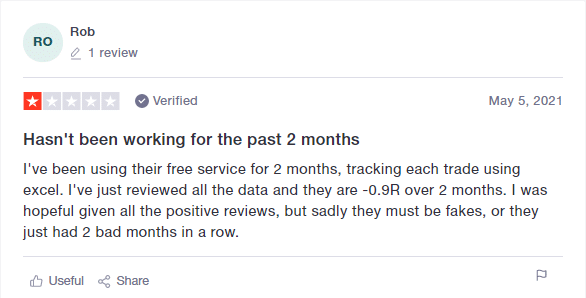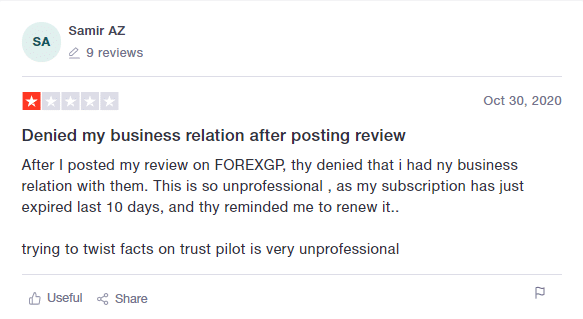 There are some negative reviews published about the negative experience of using this service.