Zero to Hero FX Signals promises to deliver signals that will earn you 300 pips monthly. By subscribing to the service, the team will keep you updated on each trade it takes. Furthermore, the signals will come with an entry price, stop loss, and take profit info, which you can use on 4-6 trades per day.
Zero to Hero FX Signals trading strategy
The strategy used by this vendor to generate signals for trading is not clear. The professionals just state that they study the technical and fundamental pressures that occur on the major currency pairs. Signals are then selected based on the information they got from their analyses. Users may need a more detailed strategy description for them to know what the team's decisions are based on.
Zero to Hero FX Signals backtesting report
A detailed strategy tester report is missing. Instead, we have a chart that states the devs tested their strategy and obtained strong and consistent results.
Zero to Hero FX Signals live results

We have the live trading results for a demo account on FXBlue, but it's no longer active. The account closed with a balance of $5790.92 after the signals made a profit of $2790.92.

For the 209 days the account was active, an average of 2.4 trades were implemented on various currency pairs daily. As a result, the monthly and total return rates were 9.7% and 93%, respectively. The signals had a poor win rate — 56.3%. A total of 1992 pips were generated. A peak drawdown of -29.3% implies that trading risks had increased substantially before the account was deactivated.

The signals led to significant losses. As you can see, the account reported losses worth -$327 and above during its worst day, week, and month. Luckily, the risk of ruin remained low — 1.9%. There was a risk/reward ratio of 1.5.

The grid strategy was on the board. Significant profits were made.
Some features of Zero to Hero FX Signals
| | |
| --- | --- |
| Total return | 93% |
| Maximal drawdown | -29.3% |
| Average monthly gain | 9.7% |
| Developer | Bert |
| Created, year | 2018 |
| Price | $95, $195, $295, and $395 |
| Type | N/A |
| Timeframe | N/A |
| Lot size | N/A |
| Leverage | N/A |
| Min. deposit | N/A |
| Recommended deposit | N/A |
| Recommended brokers | N/A |
| Currency pairs | AUDUSD, USDJPY, EURUSD, USDCHF, USDCAD, and EURJPY |
| ECN | N/A |
Main things to consider before you invest with Zero to Hero FX Signals
You need to be aware of a few things about this service before entrusting it with your money:
Outdated live trading results
The account that the vendor opened on FXBlue was last active in January 2020. Without current trading data, you won't know beforehand what you will be getting yourself into by subscribing to the service.
No backtest results
The lack of backtest results makes it impossible to determine the viability of the team's trading strategy in the long run. Furthermore, you will remain in the dark about the signals volatility history, which is usually compiled on the basis of profit and loss peaks.
Inadequate vendor transparency
There's little information about the vendor on the official site. All we know is that the company was founded in 2018 and is being managed by a person called Bert. He is said to have over 10 years of experience trading Forex. The other team members, including the company's physical address, reputation, other creations or services, etc., are undisclosed.
Pricing details
Zero to Hero offers a variety of pricing options. Traders who want to use the service for a month should be ready to pay $95/m. The 3 months package asks for $195, while the 6 months plan is $295. By purchasing the yearly plan, you will save 65% of your money because it costs $395. None of the packages come with a money-back guarantee.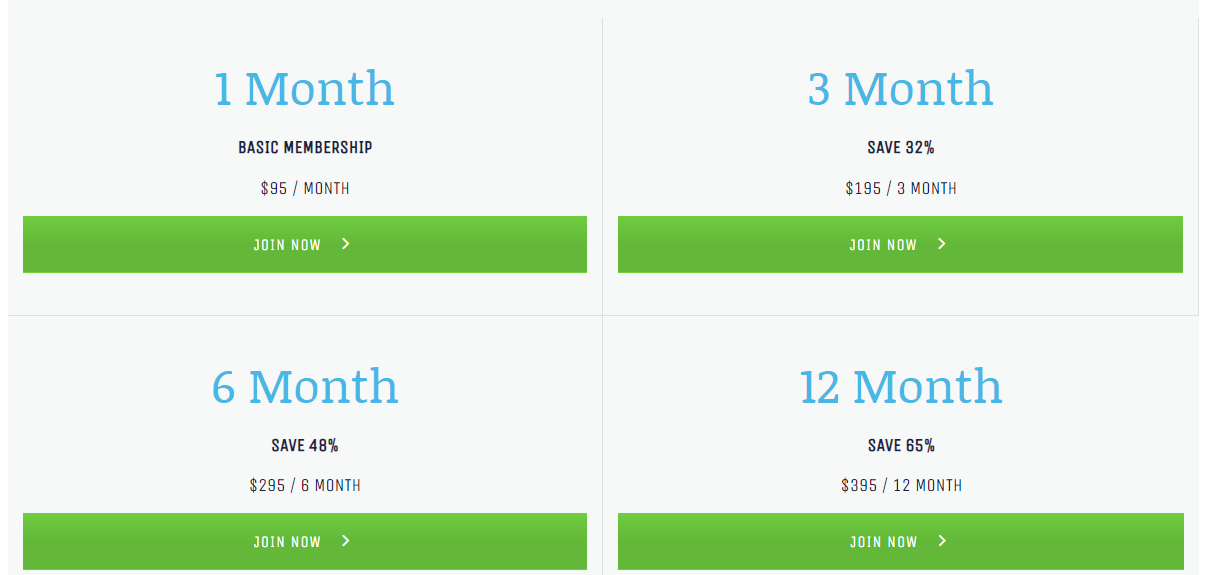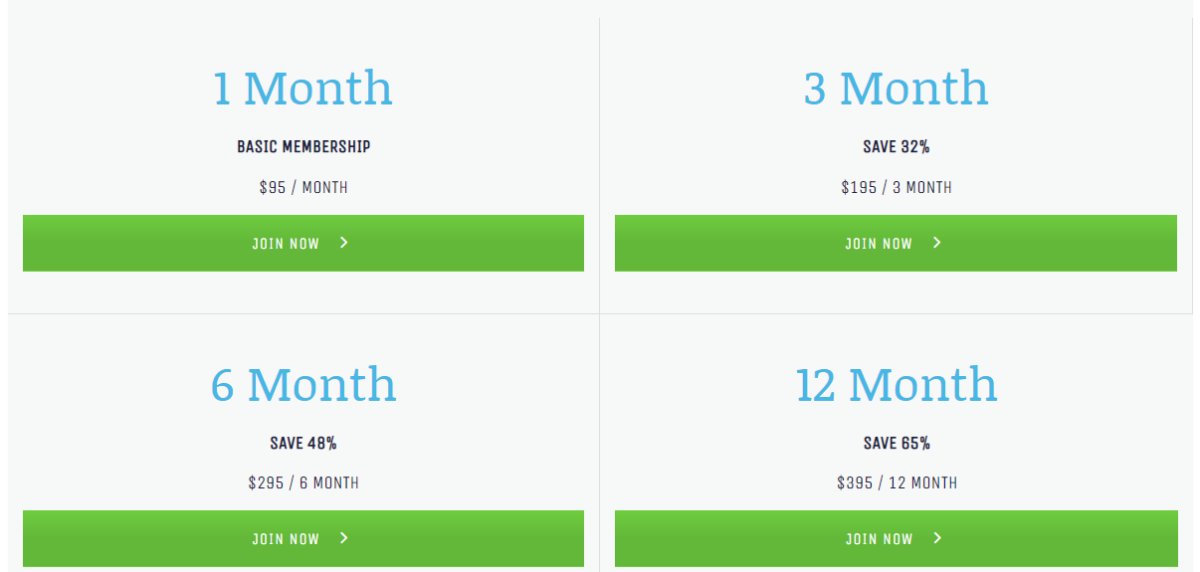 Other notes
As you can see below, the trading community is satisfied with this service. There's a 4.3 rating from 12 reviews, and 92% of these clients say that the system is excellent. In their opinion, the accuracy of the signals is impeccable, very frequent, and good. Customer service is also said to be spot on. However, there's a client who notes that the company doesn't explain the technical or fundamental analysis behind the signals.