FXCIPHER is a Forex expert advisor that trades in multiple currency pairs. It is a 100% automated system that works based on two in-built preset settings. You can use it with the MT4 as well as the MT5 trading platforms. According to the vendor, this EA is highly profitable and reliable, but to confirm the veracity of this statement, we must conduct a detailed analysis of the system and its performance aspects.
While trading with the robot, you must select one of the two presets. One of them has been optimized on historical tests since 2010, while the other one has been optimized since 2017. As per vendor claims, the first preset has high reliability, while the second one requires a low initial deposit and has high profitability.
FXCIPHER trading strategy
On the official website, the vendor has mentioned that the EA has two in-built strategies that allow it to adapt to different market situations. If the situation demands it, it can switch from one strategy to the other. The vendor claims this allows it to enhance efficiency while minimizing the risk. However, they haven't explained either of them in detail, so we have no way of determining whether the claims are true or not. The lack of strategy insight is quite disappointing and would discourage many traders from investing.
FXCIPHER backtesting report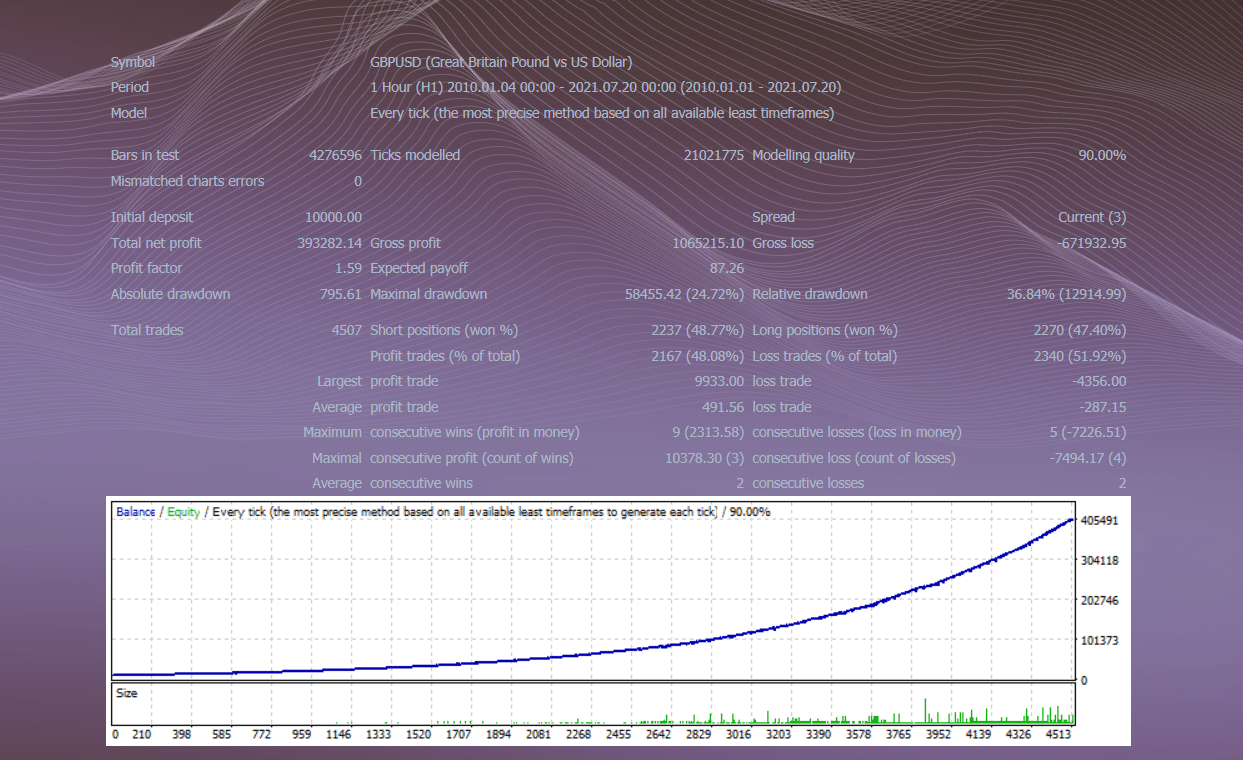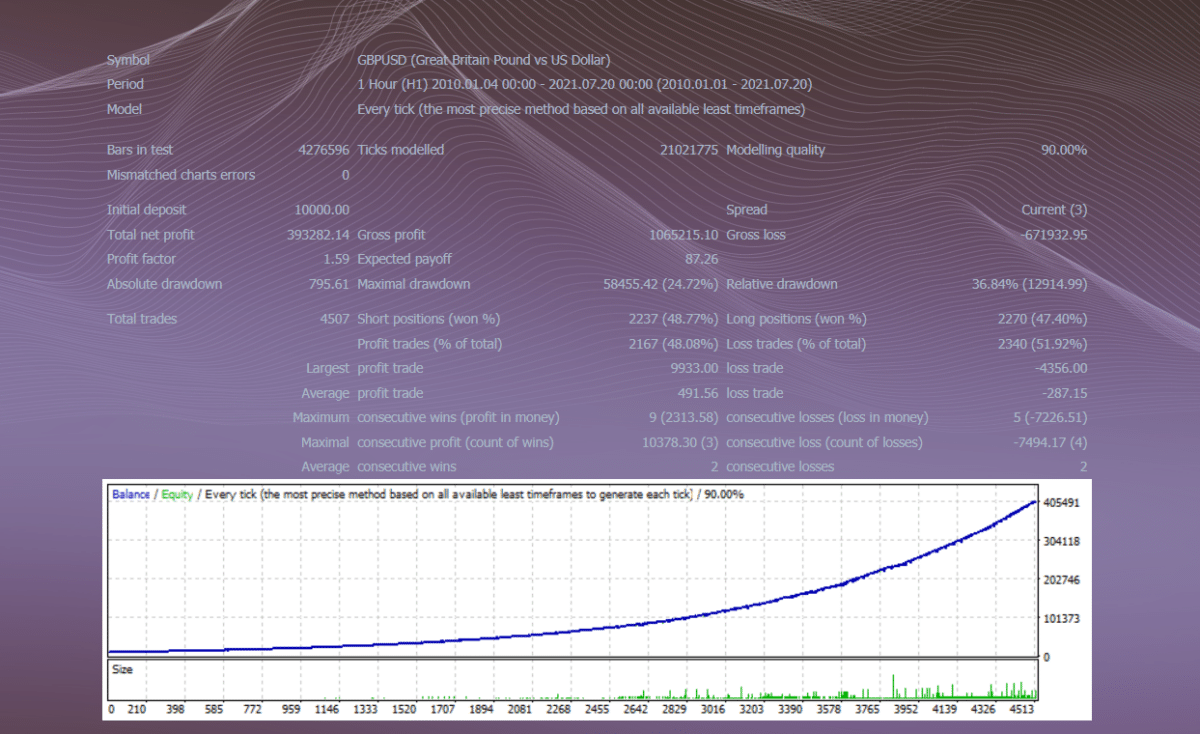 This backtest was carried out from 2010 to 2021 with 90% modeling quality. The robot placed 1675 trades during the testing period, winning only 53.91% of them. Since most systems have higher win rates, we are not too impressed with the results. Also, the relative drawdown was 37.16% and this indicates a high risk of ruin.
FXCIPHER live results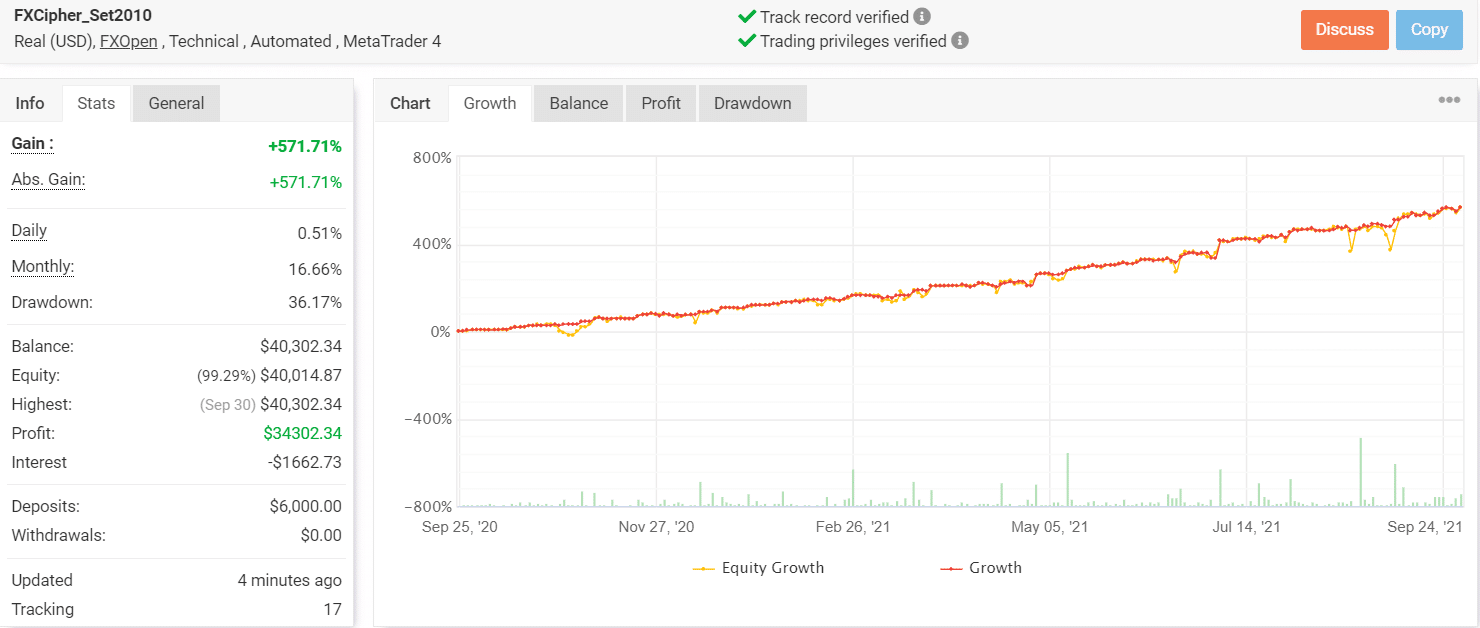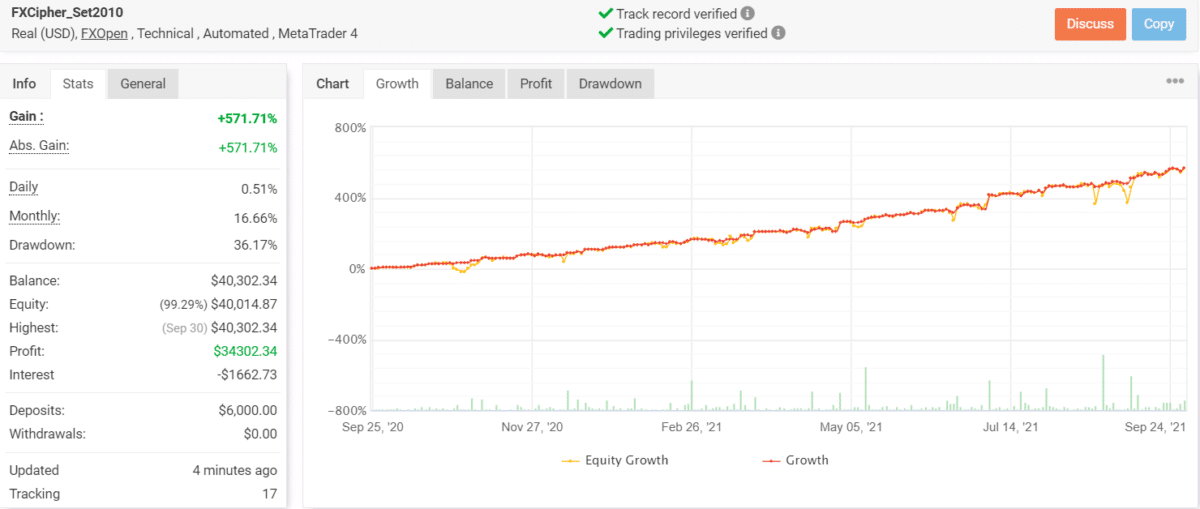 This trading account on Myfxbook has been active for roughly a year. After conducting 772 trades, the win rate is 48%, which is even lower than the backtesting results. No trader would consider purchasing a system that has profitability below 50%. The drawdown of 36.17% is slightly lower in comparison to the backtest, but it's still too much.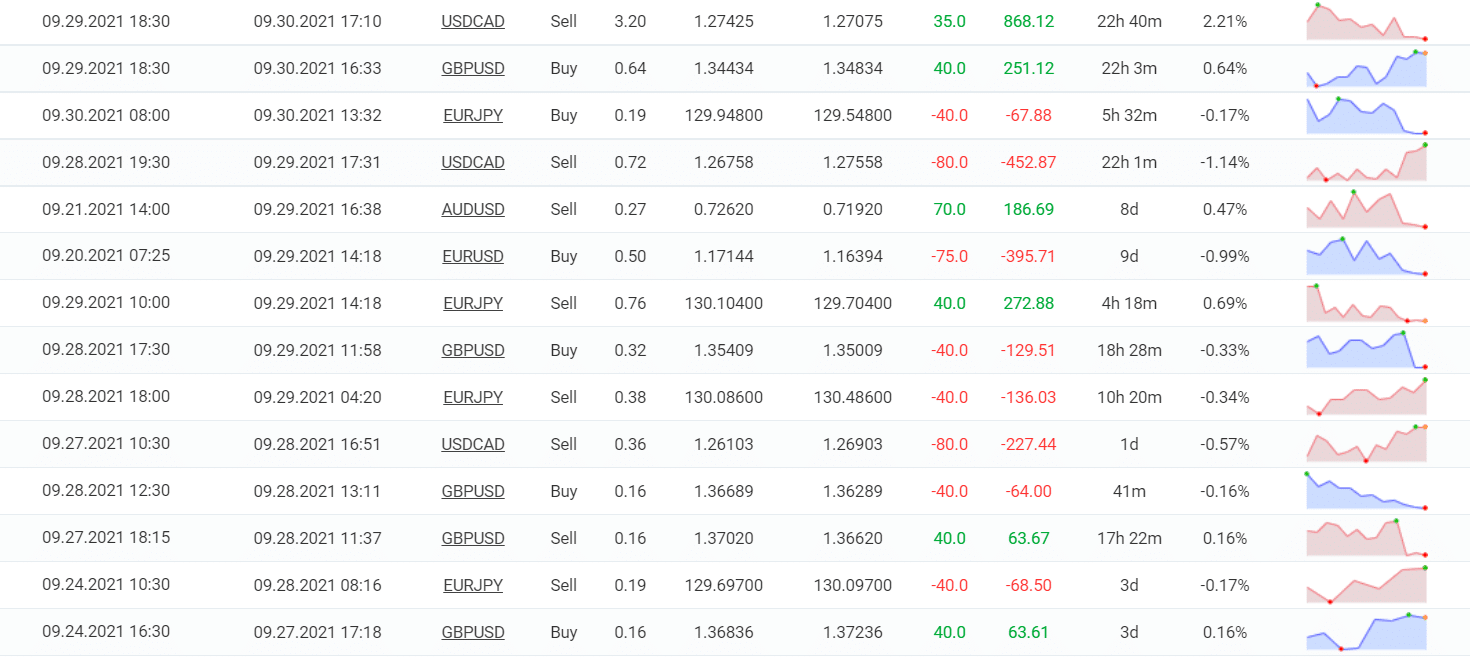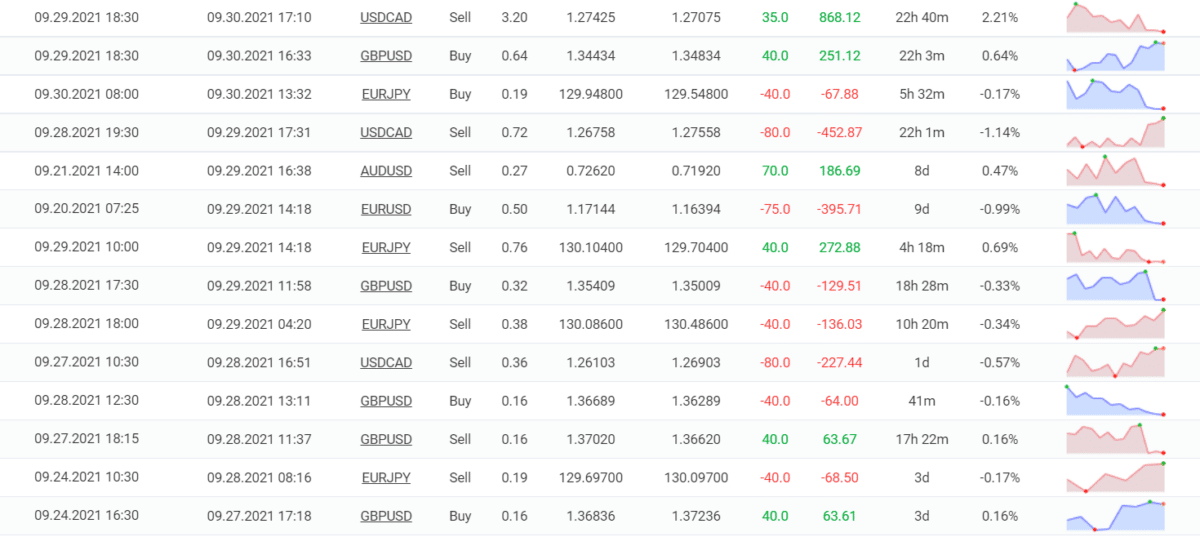 As you can see from the trading history, the robot has suffered consecutive losses recently. This confirms the fact that it trades with high risk, thus suffering heavy losses when the market conditions are unfavorable.
Some features of FXCIPHER
You can use this expert advisor for trading in different pairs like EUR/USD, USD/CAD, AUD/USD, EUR/JPY, and GBP/USD. However, the 2017 preset only works on EUR/JPY and GBP/USD. It has a drawdown limiting system that allows you to specify the maximum drawdown in the EA settings. The EA monitors the drawdown level and uses a stop loss with each trade. In case the drawdown level is breached, it forcibly closes the trades.
The vendor offers free updates and a user manual for every customer. When you purchase this system, you get access to a single license, but you can change the account number multiple times.
| | |
| --- | --- |
| Total return | 571.71% |
| Maximal drawdown | 36.17% |
| Average monthly gain | 16.66% |
| Developer | N/A |
| Created, year | N/A |
| Price | $295 |
| Type | N/A |
| Timeframe | N/A |
| Lot size | N/A |
| Leverage | N/A |
| Min. deposit | N/A |
| Recommended deposit | N/A |
| Recommended brokers | FXOpen |
| Currency pairs | EUR/USD, USD/CAD, AUD/USD, EUR/JPY, GBP/USD |
| ECN | N/A |
Main things that make FXCIPHER unreliable 
Here are the main drawbacks:
High drawdown
High drawdown indicates a risky strategy. A system that uses such a strategy can suffer consecutive losses. This can drain the trader's account.
Undisclosed trading approach
Trading strategy directly influences profitability. There is no one strategy that suits all. Without strategy insight, we cannot determine whether the robot will suit our trading style.
Low win rate
The win rate of the system is below 50%. This means it loses more than it wins. Such a robot cannot make you long-term profits.
Pricing details
FXCIPHER is available at the price of $295. It makes no sense to invest this much money into a robot that uses a risky strategy. The vendor provides a 30-day money-back guarantee if the drawdown crosses 35%.
Other notes
There are user reviews for this EA on third-party websites. Clearly, it lacks reputation and not many people are using it for live trading.