CryptoHero is a cloud-based EA trading platform that runs on a web browser. We analyze how it works, its strategy, integration with exchanges as well as its price, and other relevant factors. The analysis below looks at these factors objectively to help you make your own informed decision regarding this robot.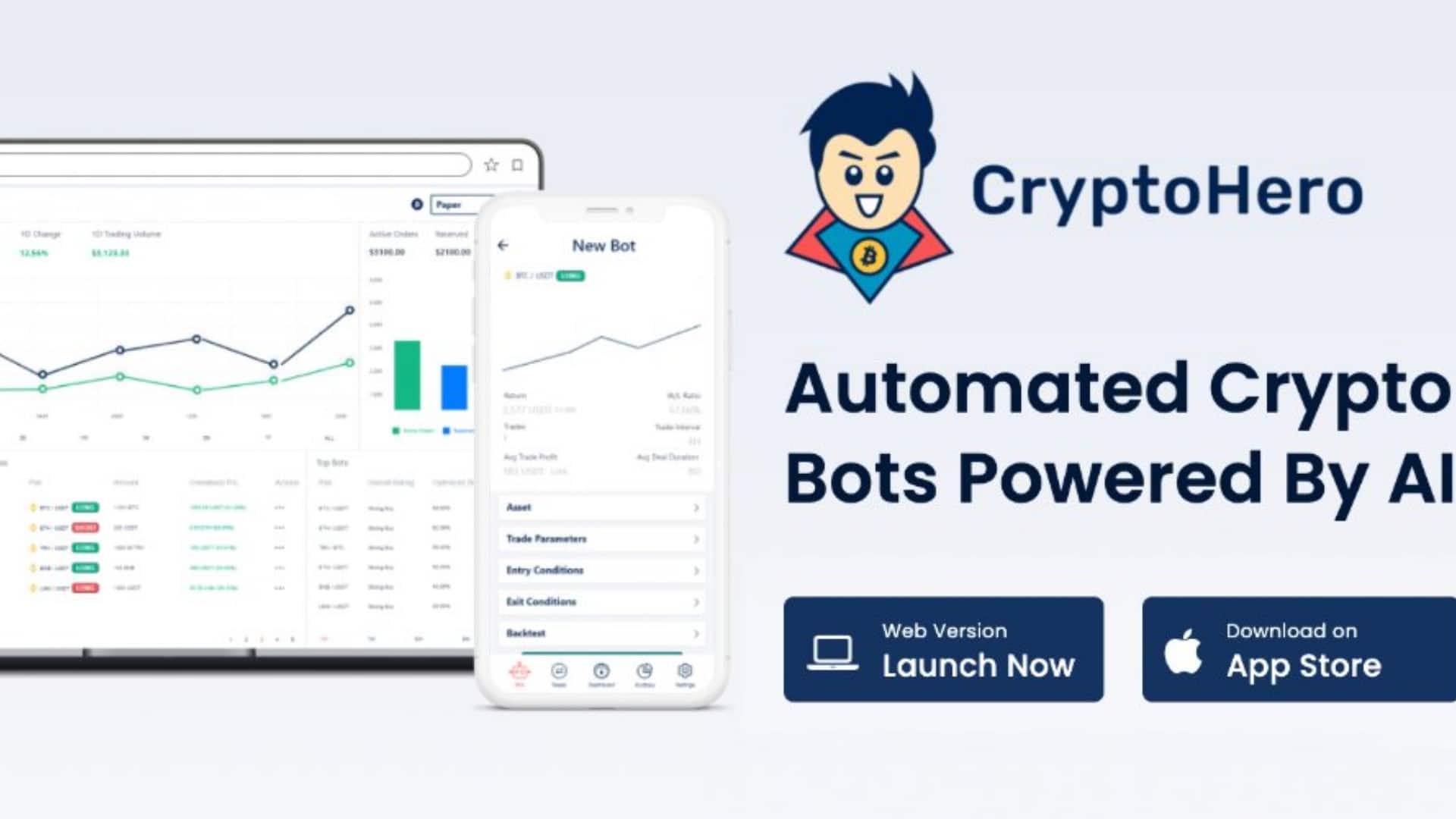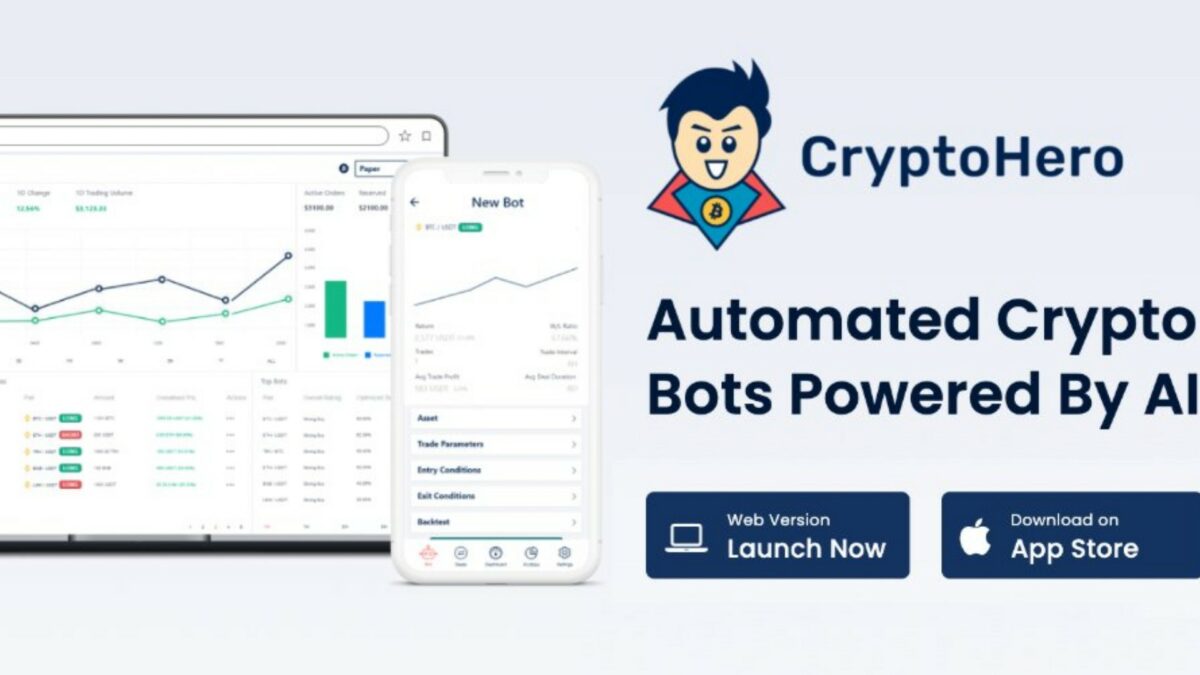 CryptoHero: first impression
Automating transactions from your smartphone using CryptoHero is simple even if you don't have any programming experience. Also, the company is relatively new in the market.
What's CryptoHero?
CryptoHero launched in Singapore in late 2020. CryptoHero takes great pleasure in its value proposition, which includes its user-friendliness. It claims that its intuitiveness is its greatest strength.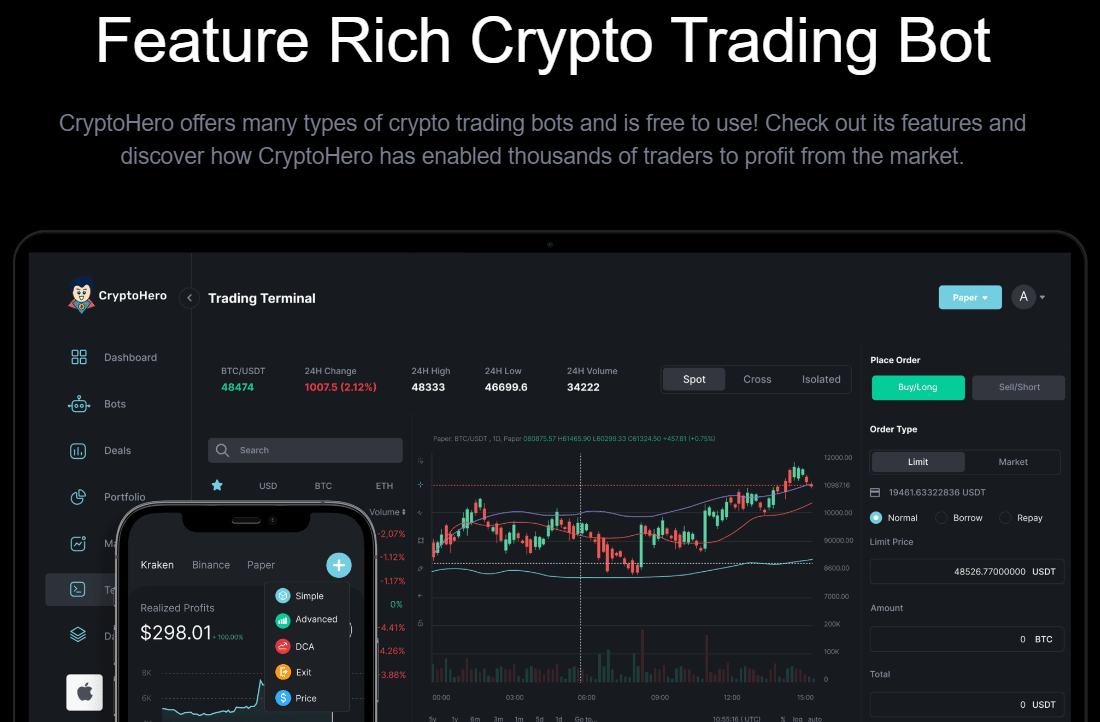 Using CryptoHero
The EA employs technical indicators, various bots created for hire by expert traders, paper trading, and AI-optimized bots. The bots use artificial intelligence (AI) to enhance their performance.
How to install CryptoHero?
Register: Navigate to its official website and complete the registration form there.
Deposit: There is no deposit fee because the platform links to multiple exchanges. All customers get a free, basic account with restricted features from the service as well.
Demo Trading: It allows users to test out several bots before making a final decision.
Live trading: You can enable live trading by customizing and activating a bot.
What does CryptoHero have to offer?
Does not require high trading or coding skills
The developer offers you to access bots built by expert traders and get started in only a few clicks. There is no need to write any code to get started with the bot, making it easy for anyone to get up and running. The installation process is simple, and the process is fully automated, i.e., the robot places and fills the orders for you.
Trades round the clock
The crypto market never goes to sleep. And CryptoHero is actively trading 24/7 and can work for you as you go about your daily routine.
Offers free backtesting without deposit
Before deploying your crypto trading bots, you may test their strategies. The software lets you test bots without putting any real money on the line. However, you still need the basic knowledge of technical analysis to run such test.
Integrates with several crypto exchanges
There are a lot of exchanges that are supported by the CryptoHero platform, and they include both major and smaller ones. Among them are OKEx, Binance, Huobi, OKEx, KuCoin, Crypto.com, Gate.io, Bitfinex, Bittrex, and Kraken.
Trading strategies offered by CryptoHero
You are able to customize the entry and exit conditions for each of your positions using CryptoHero. If you're looking for information on market volatility, price movements, or asset values, you can also employ technical indicators.
The in-built indicators include
Exponential Moving Average: EMA allows you to examine both long-term and short-term trends at the same time. EMAs tend to level out price trends over a predetermined length of time.
Relative Strength Index: analyzes the market momentum of the to evaluate the pace and degree of variations in asset prices to show if a cryptocurrency has been overbought or oversold.
Bollinger Bands: When the market is volatile, BB can provide traders with excellent entry and exit points.
Stochastic RSI: With Stochastic RSI, the value of an item is more important than its raw price.
How much does CryptoHero cost?
CryptoHero's cloud-based solution is available as a monthly or yearly subscription. It's free for the Basic service. You pay $13.99 per month or $139.99 per year for the Premium service. For the additional fee, the Premium plan includes 15 bots and three API connections.
CryptoHero company overview
Novum Global Ventures Pte Ltd, a Singapore-based firm, developed CryptoHero. The company's primary focus is on blockchain technology, but it also has a presence in the hedge fund, media, and technology sectors.
The company and its product have not gotten much publicity, but there is a mention on TrustPilot with only one excellent review. According to the independent feedback platform, the profile is unclaimed.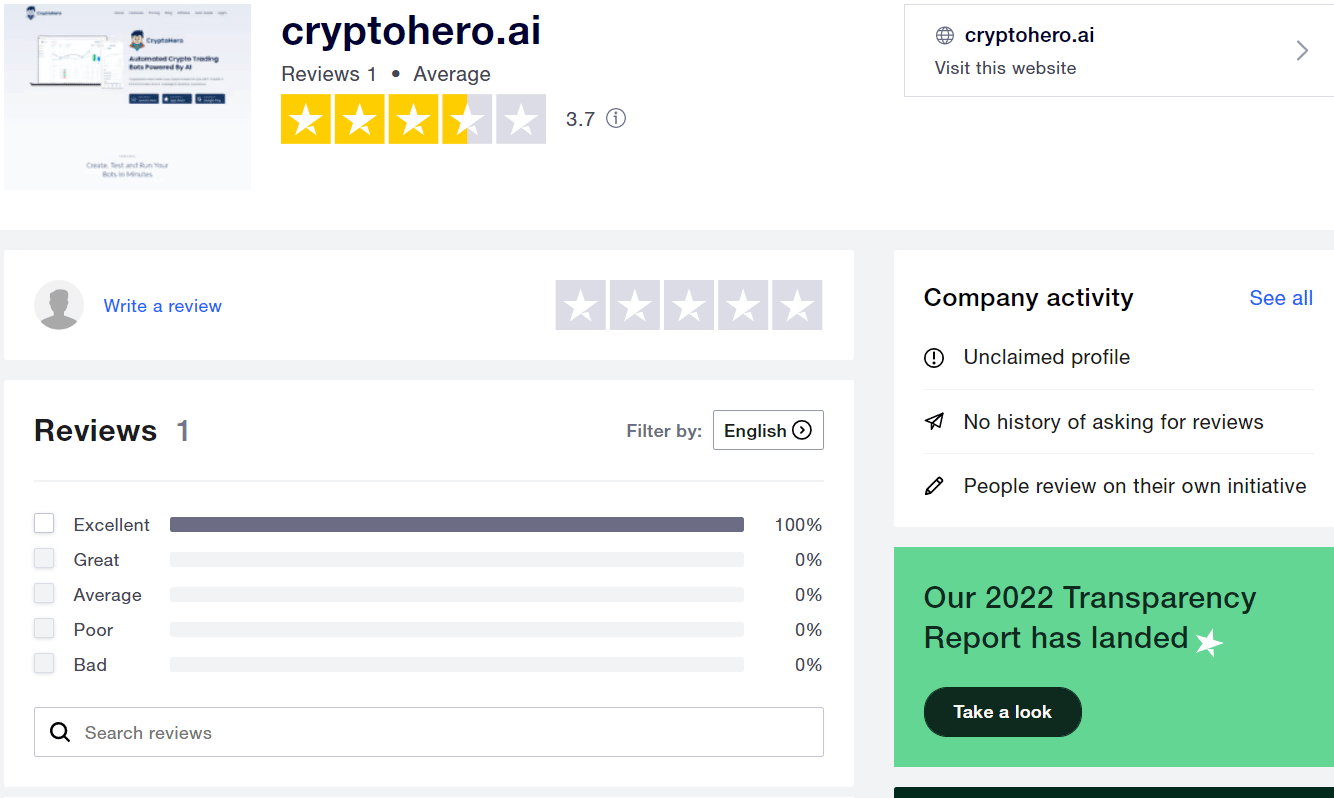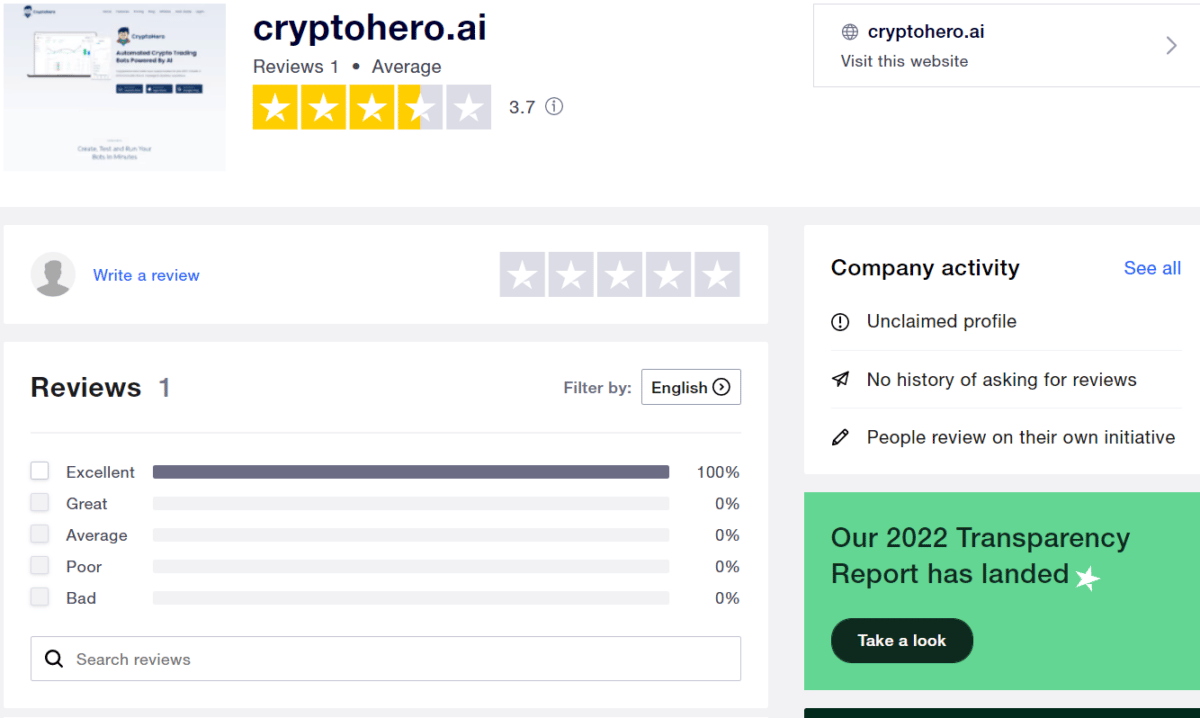 CryptoHero time in business
CryptoHero's customer care is available via live chat via WhatsApp and Telegram. You can also reach out by email. Their social media platforms include Twitter, Facebook, LinkedIn, and Instagram.
Security, safety, and privacy
Using an API, CryptoHero trades from your cryptocurrency exchange account. Users are not required to make any deposits with CryptoHero. This means the robot does not interact with your money.
Is CryptoHero for all traders?
Yes, CryptoHero is designed to be user-friendly for those who have no prior knowledge of coding. In addition, it employs strategies that can be valuable to both novice and expert traders.