AUTOMIC TRADER is an automated Forex trading system that claims to make a monthly profit of 20-30% with low risk. It trades in more than six currency pairs. The vendor claims that the system can generate 50-100% monthly profit on higher risk.
Unlike an indicator, it does not simply show traders when the market is supposed to move. Instead, it takes care of the entire trading process. It does this multiple times on a daily basis, building the trader's account slowly but steadily.
AUTOMIC TRADER trading strategy
This is an EA that looks for profitable opportunities for trending pairs. It uses principles of volatility and momentum to identify the beginning of the trends. If the entry criteria satisfy the algorithm, it triggers the trade automatically. After that, it manages the trades with the help of a dynamic auto adapting trade management system.
AUTOMIC TRADER backtesting report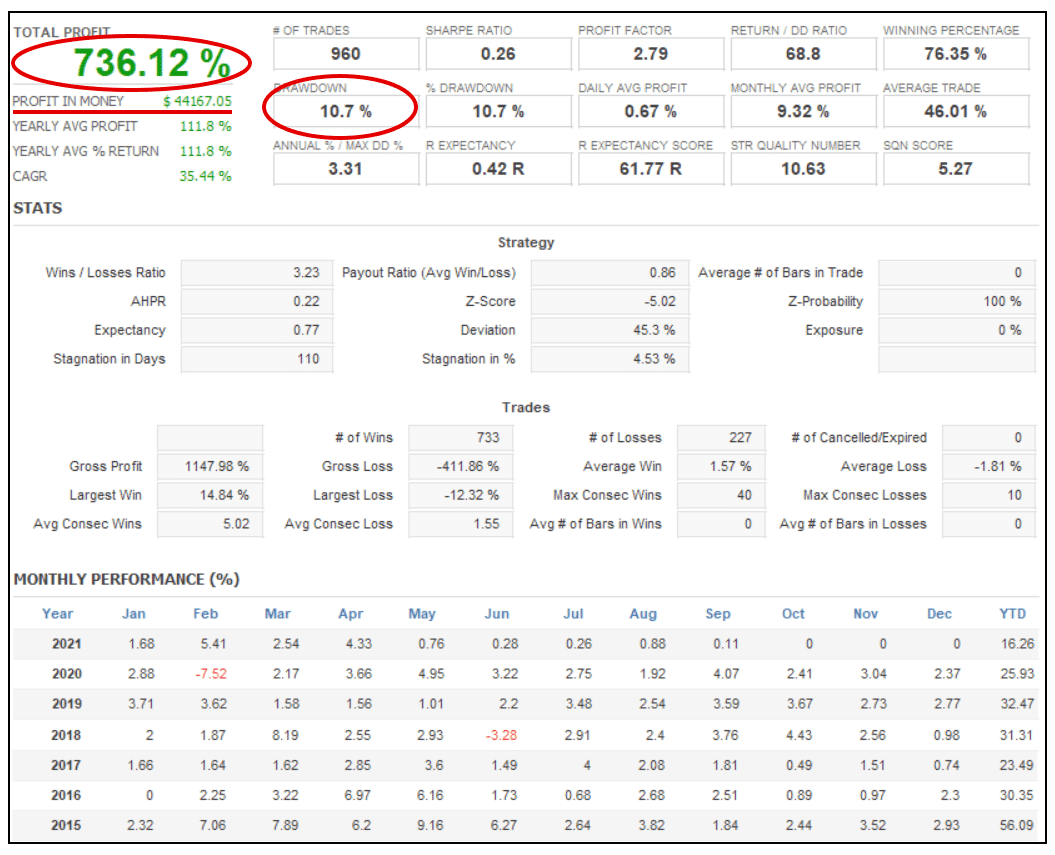 For this backtest, the EA conducted 960 trades. It won 733 of them, which means it had profitability of 76.35%. The drawdown was quite low at 10.7%, which tells us that the robot was following a low-risk strategy. There were 40 maximum consecutive wins and 10 maximum consecutive losses for the testing period. The total profit generated at the end of the test was $44167.05.
AUTOMIC TRADER live results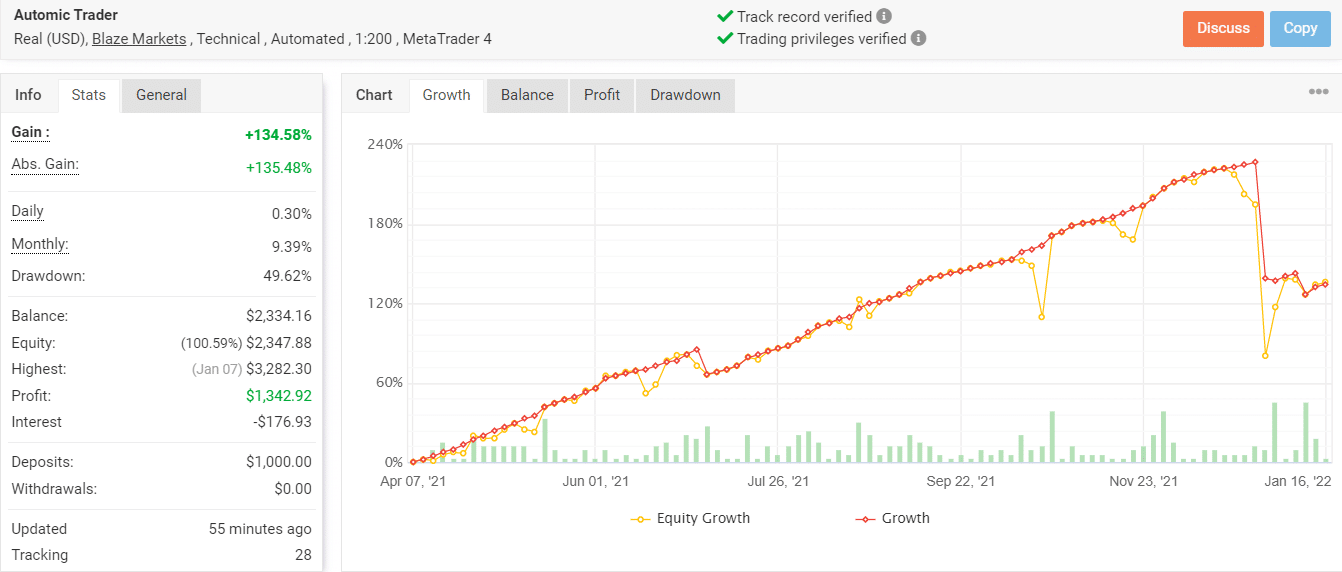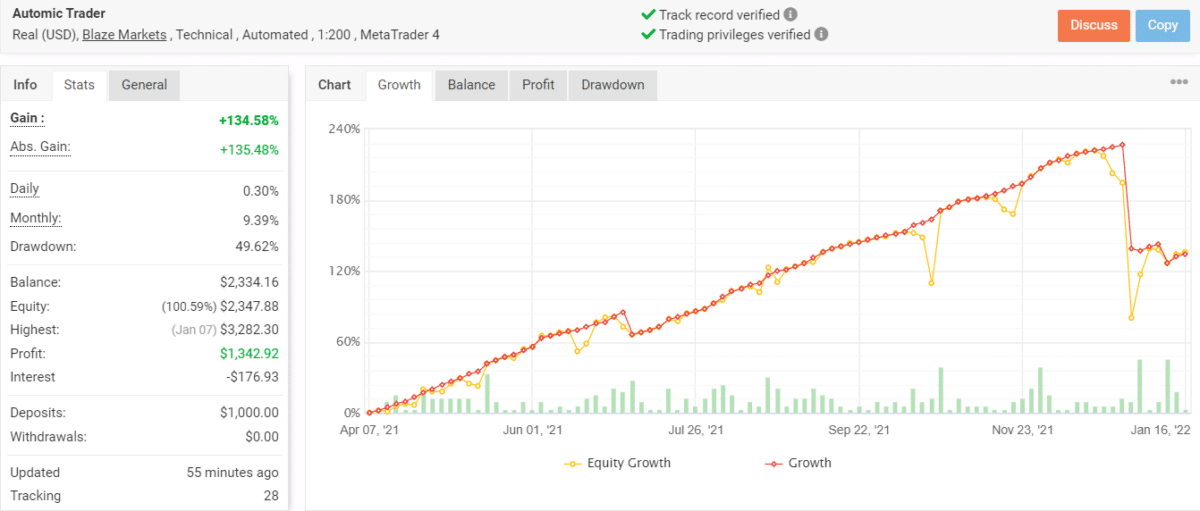 Here we have a verified real-money trading account on Myfxbook that was launched on April 07, 2021. To date, the EA has conducted 315 trades through this account, maintaining a win rate of 74%. This win rate is slightly lower than the one for the backtest. The total profit generated through this account currently lies at $1342.92.
At this moment, the average daily and monthly gains are 0.30% and 9.39%, respectively. The profit factor is quite decent at 1.51, but the drawdown of 49.62% is quite high. Compared to the backtest, the EA follows a riskier strategy for the live trading account.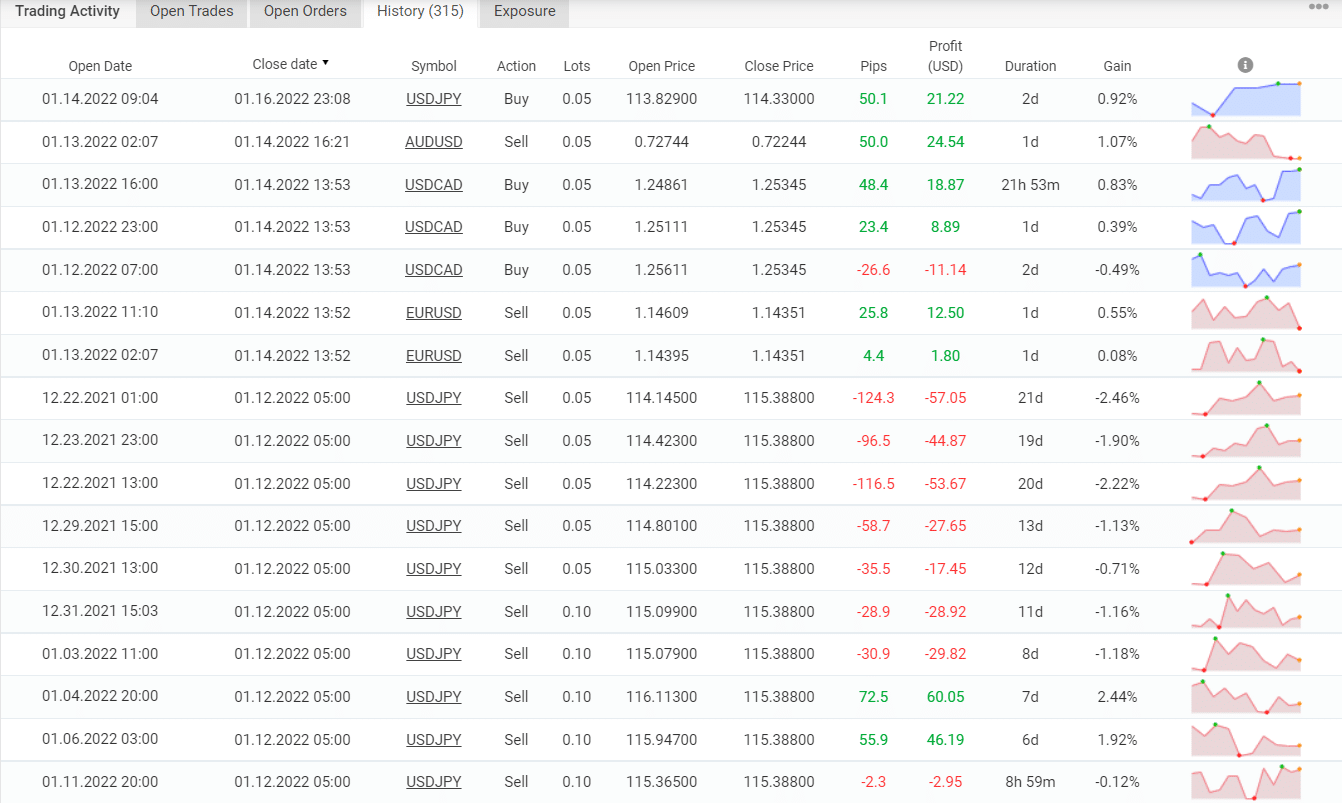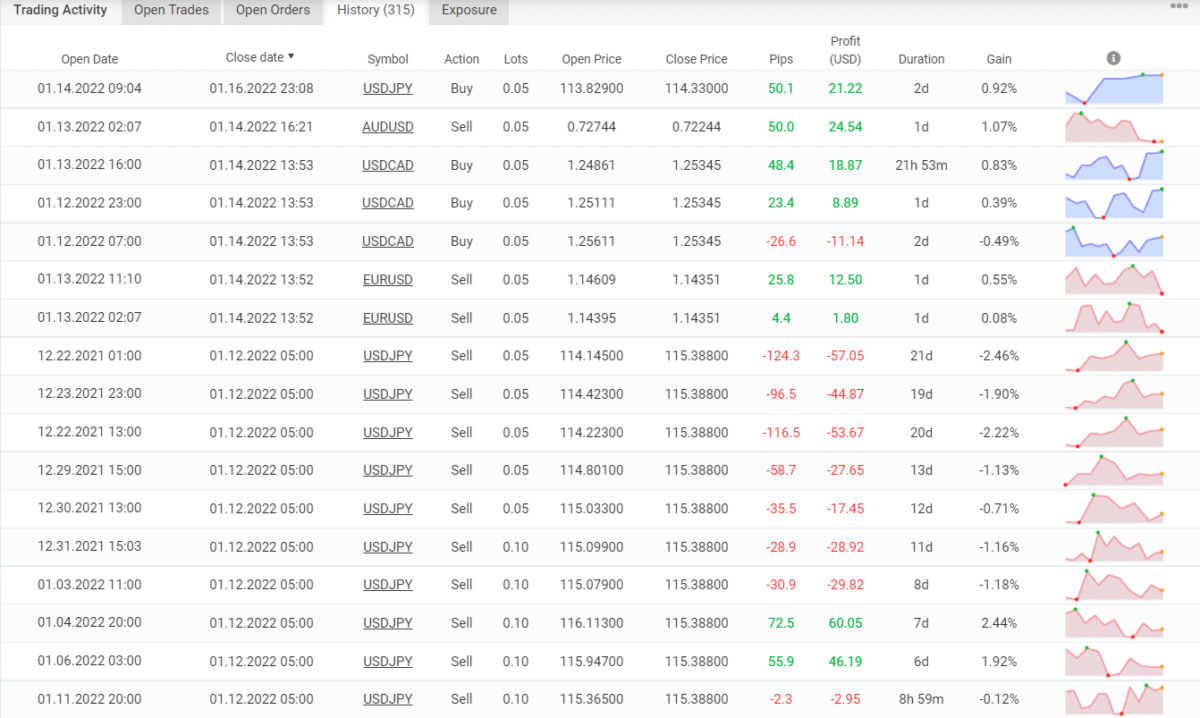 From the trading history of this account, we can see that the robot trades with a lot size of 0.05-0.10. Recently it has lost seven trades back-to-back, suffering heavy losses. The average win and loss for this account are 30.91 pips/$16.98 and -61.13 pips/-$31.87, respectively.
Some features of AUTOMIC TRADER
This EA trades in six pairs, namely AUD/USD, GBP/JPY, EUR/GBP, USD/CAD, EUR/USD, and USD/JPY. The software is customized with the optimized settings and all the trader needs to do is to select the risk. Upon purchasing the EA, you will get a detailed setup guide with recommendations. The vendor also offers free lifetime updates.
| | |
| --- | --- |
| Total return | 134.58% |
| Maximal drawdown | 49.62% |
| Average monthly gain | 9.39% |
| Developer | LeapFX |
| Created, year | N/A |
| Price | $697 |
| Type | Trend |
| Timeframe | N/A |
| Lot size | 0.05-0.10 |
| Leverage | 1:200 |
| Min. deposit | N/A |
| Recommended deposit | N/A |
| Recommended brokers | N/A |
| Currency pairs | AUD/USD, GBP/JPY, EUR/GBP, USD/CAD, EUR/USD, & USD/JPY |
| ECN | No |
Main things to consider if you invest with AUTOMIC TRADER
If you wish to purchase this EA, you should consider the following:
Lack of vendor transparency
We have very little information on the parent company, LeapFX. The vendor has not revealed the identity of dev team members and we don't know where exactly this company is based. It is unclear whether the people working for this team have the required experience to build automated trading systems.
Suitable for beginners
AUTOMIC TRADER is a 100% automated trading system. This means you don't need to manually intervene to conduct the trades. Novice traders with no prior exposure to the market will find it easy to work with this system.
High drawdown
This EA exhibits a high drawdown during live trading. It indicates a high risk of ruin. You can lose large sums of money while trading with this robot.
Pricing details
There are two pricing plans for this EA. The yearly plan costs $497, while the lifetime plan can be availed for $697. There is a 30-day money-back guarantee for both plans.
Customer reviews
Unfortunately, there are customer reviews for this expert advisor on third-party websites.