We are nearing the end of a major coronavirus pandemic. The last two years have seen many investors flocking towards the market to get a good source of passive income. While it is hard to search for the right service, trading signals are an easy find for anyone. Our article will provide information on what signals are and list multiple providers so traders can choose the best quickly.
---
What are Forex signals?
Forex signals are trades provided by professionals for beginner or amateur traders. They perform all the market analyses and give out their executions through social media platforms. Some services will also have an option for using automated means for copying positions.
By employing forex signals, traders can avoid losses in the initial stages of trading. They can enjoy professional executions and, at the same time, build their own knowledge.
---
Top 10 best forex signals providers to consider in 2022
The best signal services implement all the above-mentioned vital points. They take care of the customers and enrich them with sufficient knowledge to trade on their own after some time. Trading alongside top traders can smoothen the learning curve and help avoid losses in the initial stages.
1. TechBerry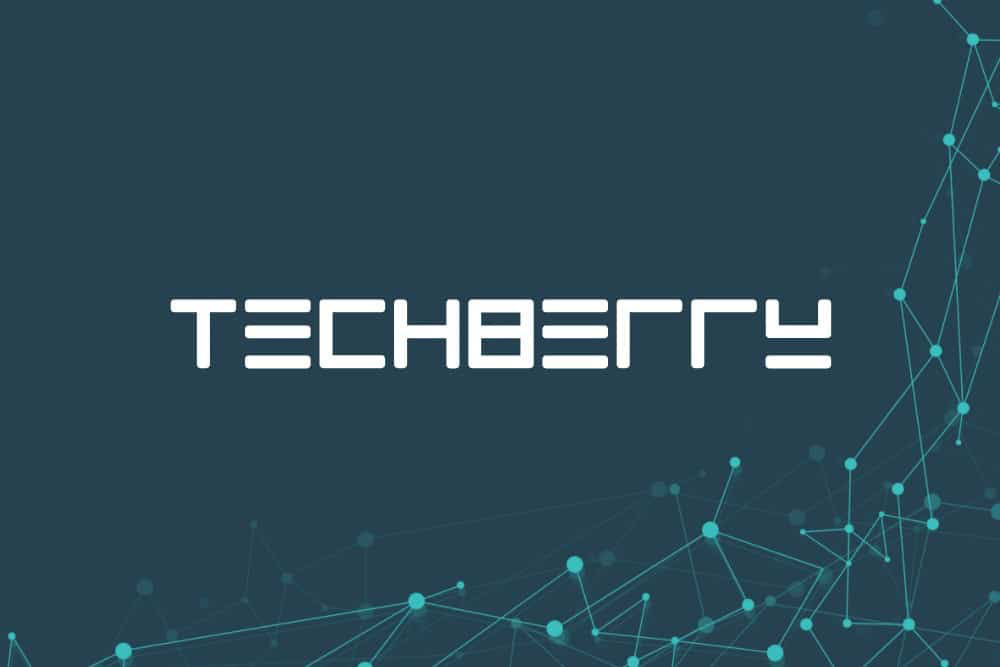 Why TechBerry?
TechBerry is the first social trading platform to offer complete loss reimbursement to subscribers. It works by formulating a profitable strategy generated by collecting data from 100k portfolios. To offer your trades, traders simply have to upload the TechBerry EA in their MT 4 software, and it will start sending the executions to the neural algorithm.
It is possible to check out the true performance of the platform with the help of a free trial and real-time reports on the website. An online plan configurator can also help you calculate the gains. Support is available for 50+ brokers, all of which come under the regulation of multiple financial authorities.
TechBerry allows subscribers to start with as low as $5000 in the capital. The high win rate of the strategy has the potential to increase your funds two folds within a short span of one year.
| | |
| --- | --- |
| Annual subscription: | $0 (Trial), $19 (Green), $99 (Silver), $199 (Gold), $299 (Platinum), $499 (Infinite) |
| Signals frequency: | 10-100 / day |
| Average monthly gains: | 11.2% |
| Trading results: | Verified |
| Trading strategy: | Social trading with AI machine learning |
---
2. Learn2Trade

Why Learn2Trade?
Learn2Trade provides a comprehensive platform where traders can access forex and cryptocurrencies. The company shares up to 10 trades via Telegram. They boast of having over 15000 investors in the community. There is a detailed education section on the website where traders can see the logic behind each trade.
The mode of trading is price action using technical indicators such as moving averages and RSI. There is a weekly round-up to cover all the mistakes and profits.
The trades can be copied by participating in the free Telegram channel. Subscription to the premium group will cost €95 billed biannually. Traders can also use automated copy trading via signalstart.com, costing $150 each Month.
| | |
| --- | --- |
| Price: | £35/month, £65/3 months, £95/6 months, £250 – lifetime access |
| Signals frequency: | 10/day |
| Average monthly gains: | 9% |
| Trading results: | Verified |
| Trading strategy: | Price Action |
Is Learn2Trade legit?
Learn2Trade is a legit service for traders where they can benefit from tons of educational material and receive profitable trades. However, the records on SIgnalstart are terrible and raise some concerns regarding the service.
---
3. 1000pipBuilder

Why 1000pipBuilder?
1000pipBuilder has verified trading records on Myfxbook. The signal providers give out 2-7 trades each day and have step-by-step guidance on how traders can benefit from them. All trades come with a fixed stop loss and take profit. The authors state that they use three different strategies, i.e., range trap, trend capture, and momentum rider, for trading.
Traders can access support 24/7 and ask questions to the signal providers. The trades are available through email, Telegram, and SMS. Investors have to copy them manually on their portfolios.
| | |
| --- | --- |
| Price: | $97 / month; $227 / 3 months; $397 / 12 months |
| Signals frequency: | 2-7 / day |
| Average monthly gains: | 8.6% |
| Trading results: | Not Verified |
| Trading strategy: | Technical |
Is 1000pipBuilder legit?
1000pipBuilder is a legit service that aims to provide decent monthly gains while keeping the drawdown value. The company is more focused on trading rather than teaching traders strategies.
---
4. DDMarkets

Why DDMarkets?
DDMarkets have been providing forex signals for a long duration. They analyze multiple time frames and use a swing/day approach with a single take profit for each position. The education section covers strategies in-depth and teaches basic concepts about trading.
The trading records are available from 2014 on the website with manual tracking.
The company has multiple packages laid out for the subscription. The intraday 30-day plan with global trade alerts costs $92.93. The executions are sent through email.
| | |
| --- | --- |
| Price: | $58.56 / month; $154.5 / 3 months |
| Signals frequency: | Intraday |
| Average monthly gains: | 200 pips |
| Trading results: | Not Verified |
| Trading strategy: | Technical |
Is DDMarkets legit?
DDMarkets does not track its records through verified performance tracking websites. The company is not transparent on their whereabouts and trading experiences.
---
5. FXLeaders

Why FXLeaders?
FX Leaders is famous amongst investors for providing signals and top-notch education. The service is run by multiple traders who constantly scan the markets for opportunities. Trades are analyzed using price action techniques and technical indicators. Each signal comes with an entry and exit point, which traders receive through their email and mobile phone.
The company lists quotes of all major pairs on the website and publishes the charts of previous executions. There are multiple tools such as calendar, currency converter, and crypto calendar to help traders.
| | |
| --- | --- |
| Price: | $39 / month; $117.6 / 3 months |
| Signals frequency: | N/A |
| Average monthly gains: | N/A |
| Trading results: | Not Verified |
| Trading strategy: | Price Action |
Is FXLeaders legit?
FXLeaders is a legit option for traders looking to learn price action trading for swing strategies. The unavailability of verified records is alarming, however.
---
6. Pips Alert

Why Pips Alert?
Pips Alert provides the ability to test your trades on a demo portfolio for 14 days. The service is affordable for traders of all account sizes. The authors claim that they send over 4500 on average each Month with trades on London and NYC sessions on EURUSD, GOLD, etc.
To educate market participants on the concept of trading, Pips Alert has a comprehensive course present on their website. Traders can use the online dashboard platform for accessing signals and learning.
There are two subscription models, i.e., Venture X for $59.95 and Investor X for $59.99. they differ in terms of strategies.
| | |
| --- | --- |
| Price: | $59.95 for Venture X and $59.99 for Investor X |
| Signals frequency: | 15-200 / week |
| Average monthly gains: | 4500 pips |
| Trading results: | Not Verified |
| Trading strategy: | Technical |
Is Pips Alert legit?
Pips Alert is also not transparent on their records which raises some concerns. The company claims to provide a substantial amount of pips that are attractive.
---
7. WeTalkTrade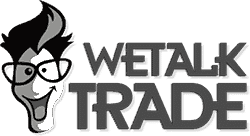 Why WeTalkTrade?
WeTalkTrade enlightens traders with their blog, which covers most details about trading and provides tips on being a successful investor. The company lists indicators and expert advisors to help beginners and amateurs with their analysis and executions. Trading signals are available via free and premium programs through the mobile application.
With the free model, traders have to copy trades manually while the paid program does all the service for you. Using the application, traders can access the recently closed trades and use the economic calendar to their benefit.
| | |
| --- | --- |
| Price: | $79.99/month |
| Signals frequency: | N/A |
| Average monthly gains: | 2000+ pips |
| Trading results: | Not Verified |
| Trading strategy: | N/A |
Is WeTalkTrade legit?
WeTalkTrade uses automated means for copy-trading, which is preferable by many. A lack of transparency on the previous records raises some questions about their service.
---
8. FX Premiere

Why FX Premiere?
FX Premiere trades on up to 15 forex pairs daily and provides the respective signals through their Telegram channel. Each trade comes with a designated stop loss to avoid over risking the investors' portfolio. The company shares its reviews on noted forums such as TrustPilot and Trading View.
Traders can pay for their plans via cryptocurrencies, PayPal, and cards. It is possible to end the subscription at any time. The trades are distributed via Telegram.
| | |
| --- | --- |
| Price: | $37 / month; $97 / 4 months; $199 / 12 months |
| Signals frequency: | 2-15 / day |
| Average monthly gains: | N/A |
| Trading results: | Not Verified |
| Trading strategy: | N/A |
Is FX Premiere legit?
Traders can use the learning services available at the website to educate themselves on trading. FX Premiere keeps us blind on their records which is a poor practice.
---
9. ForexGDP

Why ForexGDP?
ForexGDP provides signals with a detailed chart analysis that helps investors trade confidently. They also include a market update section covering all the latest economic news and its effect on the current financial outlook. A comprehensive education section details strategies, indicators, calendars, etc.
Traders can use the free service to check if the executions are profitable. The stop loss and take profit can be between 10 to 600 pips. Participants can choose to subscribe via Skrill, Paypal, and Neteller.
| | |
| --- | --- |
| Price: | $147 / month; $297 / 3 months; $537 / 12 months |
| Signals frequency: | N/A |
| Average monthly gains: | 8.7% |
| Trading results: | Verified |
| Trading strategy: | N/A |
Is ForexGDP legit?
Forex GDP does detail their records on Myfxbook; however, they are for a concise duration. The company tries to educate traders, which is a good omen for anyone beginning their financial journey.
---
10. AndyW LTD

Why AndyW LTD?
AndyWLTD aims to collect 50 pips each day by using a combination of technical and fundamental strategies. They have a winning rate of 83% with a risk-reward ratio of 1:2. Trades are available towards the opening of New York and London sessions.
The designated AndyW LTD application present on both google and apple stores lists all the executions provided by professionals. The app includes information on risk management, performance, daily reviews, and working methodology.
| | |
| --- | --- |
| Price: | $119 / month; $828 / 12 months; $5000 / Lifetime |
| Signals frequency: | 2-5 / day |
| Average monthly gains: | N/A |
| Trading results: | Not Verified |
| Trading strategy: | Fundamental and technical |
Is AndyW LTD legit?
AndyW LTD is an average signal service for traders who like to get in and out of markets on the same day. The company tracks its records manually and is not using tracking websites.
Things to consider when choosing a signal provider
Blindly trusting a signal provider can result in a loss of money. It is essential to do a complete analysis of the previous records and see if the trader maintains transparency on their background and whereabouts. Let us go through a few crucial points that investors should consider while choosing a signal service.
Transparency, experience, and authority of the signal provider
The signal provider should be transparent on their trading records. They must track them via verified performance tracking websites. These results can also help traders understand the experience of the author. A good trader should have sound knowledge of the markets and explain the methodology behind each execution with neatness.
Is the provider regulated or audited?
The service provider must come under regulation or check and balance of noted authorities. They must give copy trading facilities through regulated brokers and use only those strategies that can be copied easily.
What other traders say
Customer reviews hold dear importance when it comes to judging a signal service. The feedback from other traders can guide if the provider is profitable or not. It can also give us an idea of support and if the author is trustworthy or not.
Start with a free trial
A free trial is necessary to understand if the signals adapt to your style. Traders can know if the provider trades during the hours they are available. Good signal services always come with a demo for a certain period.
---
What are the types of Forex signals?
Forex signals can be differentiated based on the styles, e.g., swing or day trading. While the former will provide executions for the long term and require minimal management, the latter opens and closes all the trades within a single day. We can also contrast them in terms of manual or automated copying.
Manual FX signals
Manual forex signals are made available through social media platforms. Telegram, WhatsApp, Facebook, etc., are commonly used for this purpose. Traders have to participate in these groups by buying a subscription and then copying the trades manually on their accounts. This can take some effort as they must be online when the provider is trading.
Automated FX signals
As the name indicates, the automated forex signals do not require any receiver intervention. All the executions are copied automatically on the portfolio using copy trading software. Before proceeding, traders may have to provide their account credentials to the provider and choose the respective risk they desire.
---
Forex signals vs. expert advisors
Unlike forex signals, where the trader does all the analysis, expert advisors do all the trading on auto mode. Robots open, manage and close the positions based on the coded information.
EAs do not require manual intervention from the trader and work 24/5 without getting tired. Some traders code their strategies into algorithms and provide signals by linking their accounts to host through automated copy trading software.
Expert advisors are immune to human emotions such as greed, anger, happiness, etc. With forex signals, both the provider and the receiver are prone to feelings.
---
---
Why are FX signals useful for traders?
Trading signals have the following benefits for traders:
Traders with no trading experience can enjoy professional trades
It can help beginners avoid the initial losing curve while learning at the same time
There is no need to sit on the screen for hours and analyze the market
Investors can earn a good amount of passive income with signals
Traders have the option to select from a wide variety of signals that matches their style of trading
What are the risks of using Forex signals?
We can list the cons of forex signals as follows:
Traders may become too dependent on the signal service and forget about learning
There are many scams in the market regarding forex signals, and traders have to be aware of them
Manual intervention in trades from the provider can result in decreased gains or loses
There can be a delay in the entry price from the provider and receiver that can result in a poor entry
Best Forex signals summary
There are many signal providers in the financial markets, and selecting the right one can be tricky. Choosing a service based on proper verified records and a good background is a fine way to eliminate the noise. In the end, it is vital to learn trading on your own